Digital Experience
Humans are by nature interactive. We are in constant dialogue with the things and beings that surround us. We enjoy the logic of natural and learned interaction as well as surprising turns and unexpected discoveries. Interaction is how exhibits become experiences: immersive, intuitive, explorative, narrative, digital, tactile, phygital.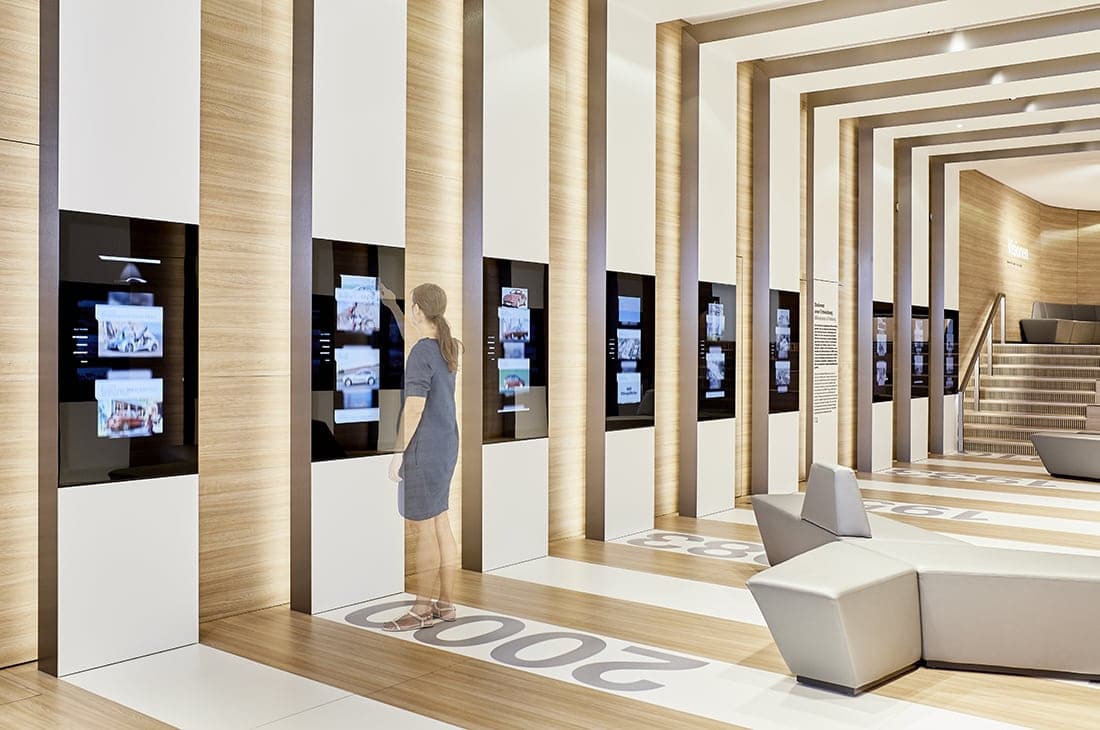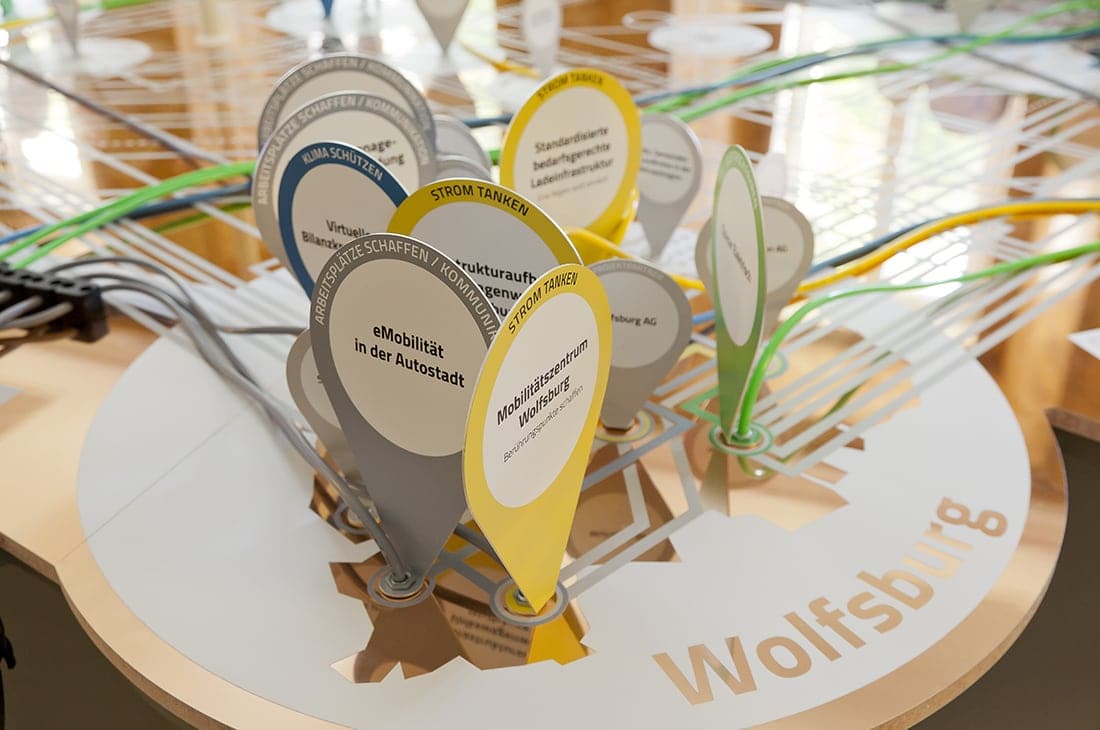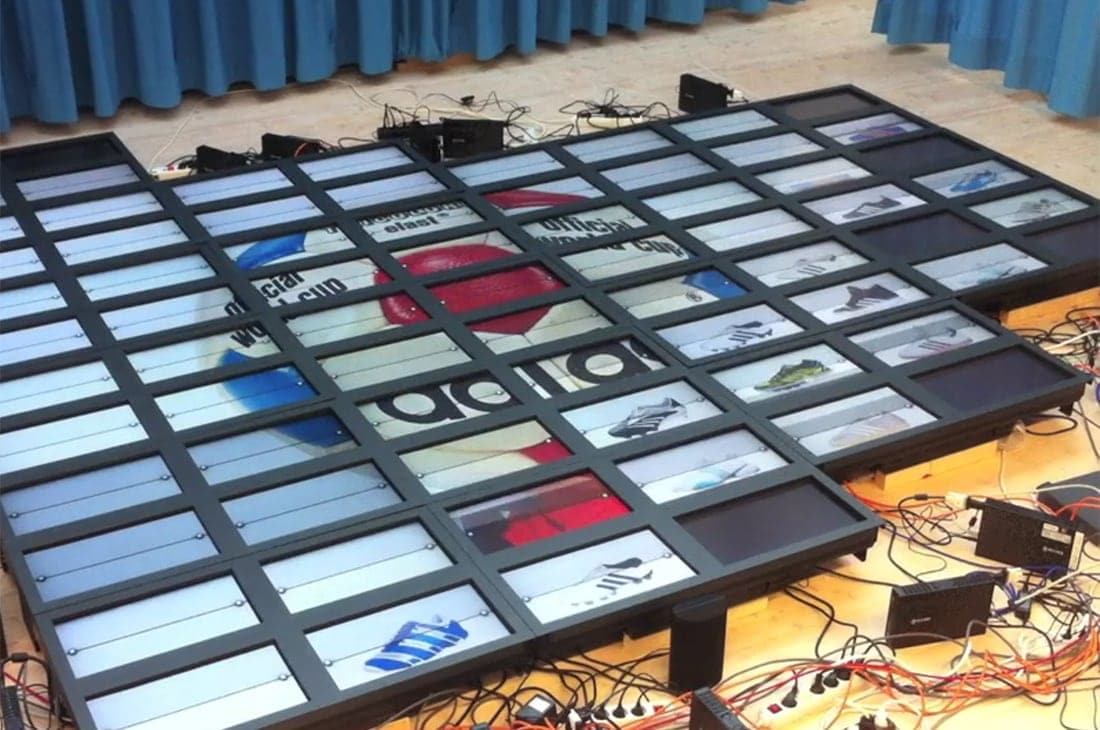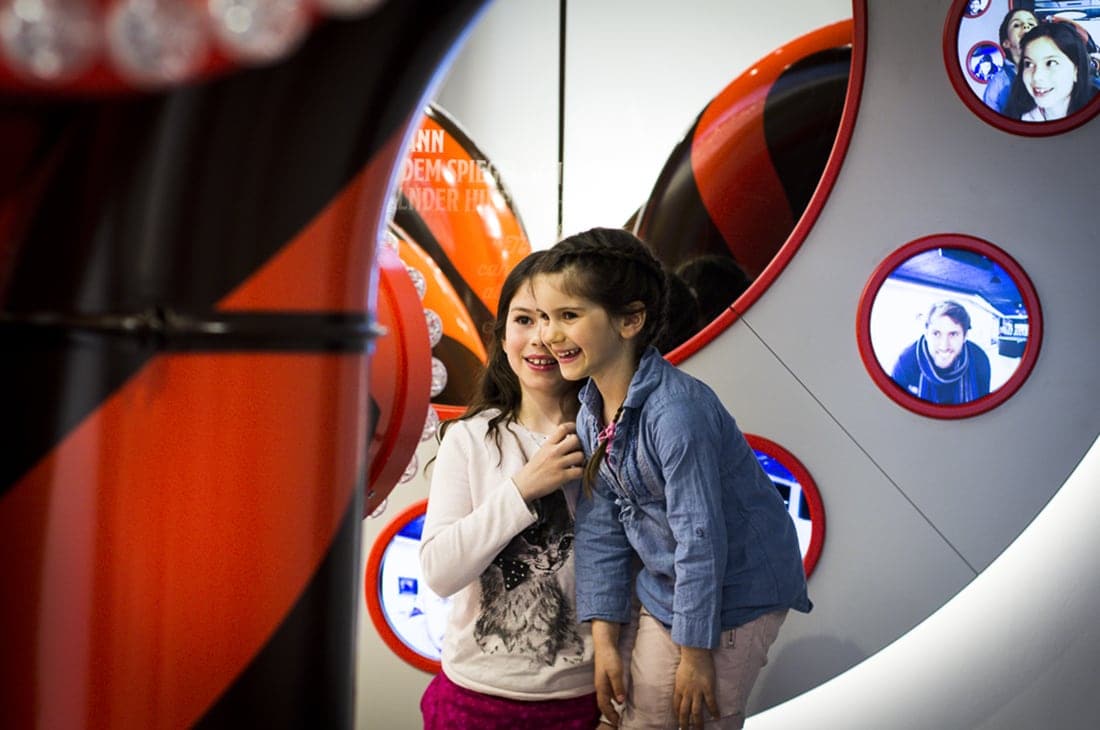 Creating clear images for complex subjects

With multimedia exhibits, we help our clients communicate complex, abstract and invisible topics. We transform visions, technologies, messages, stories, processes and values into a fitting medium, be it a simple analogy, such as a pendulum with a narration, or an elaborate virtual world. In our workshop, we test ergonomic, logistical and technical ideas for their functionality and impact. Using test set-ups, our clients can probe our concepts before they are installed.
Pressing the right buttons and opening doors
We believe in accessibility rather than scale, in communicating key messages and arousing curiosity. Intuitive operation and direct engagement is as important as didactic and dramaturgical story-telling. Hi-fi and lo-fi experiences become seamlessly integrated and new media meets old behaviours in an irresistible union.