Trade Fair
Trade fair stands are temporary spectacles. They must fulfil their aim in short bursts before disappearing again. By their next appearance, they're usually in need of a makeover. So, a good trade fair stand is like a successful party outfit: striking, fitting …and sustainably versatile.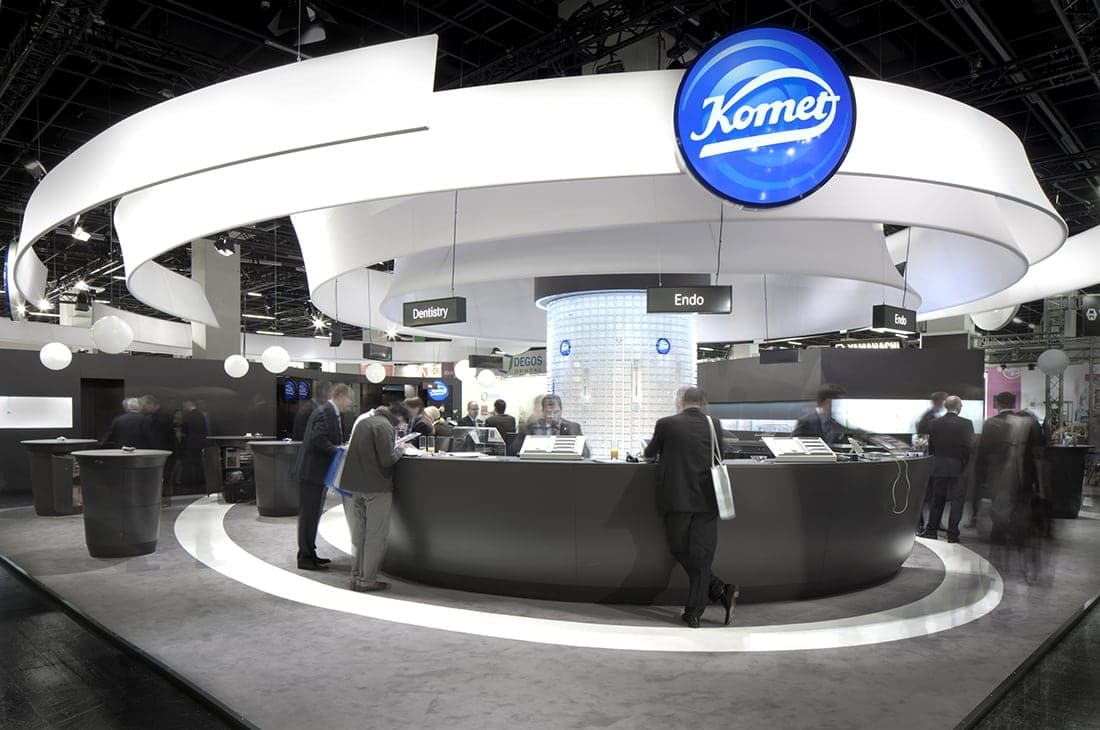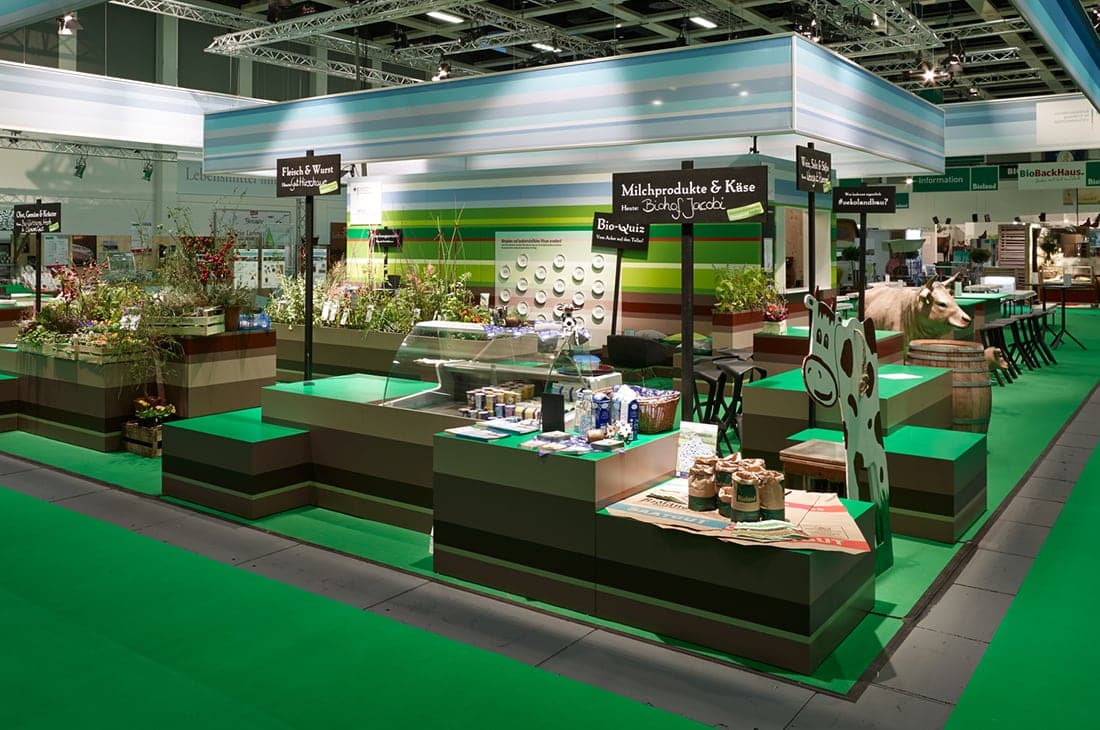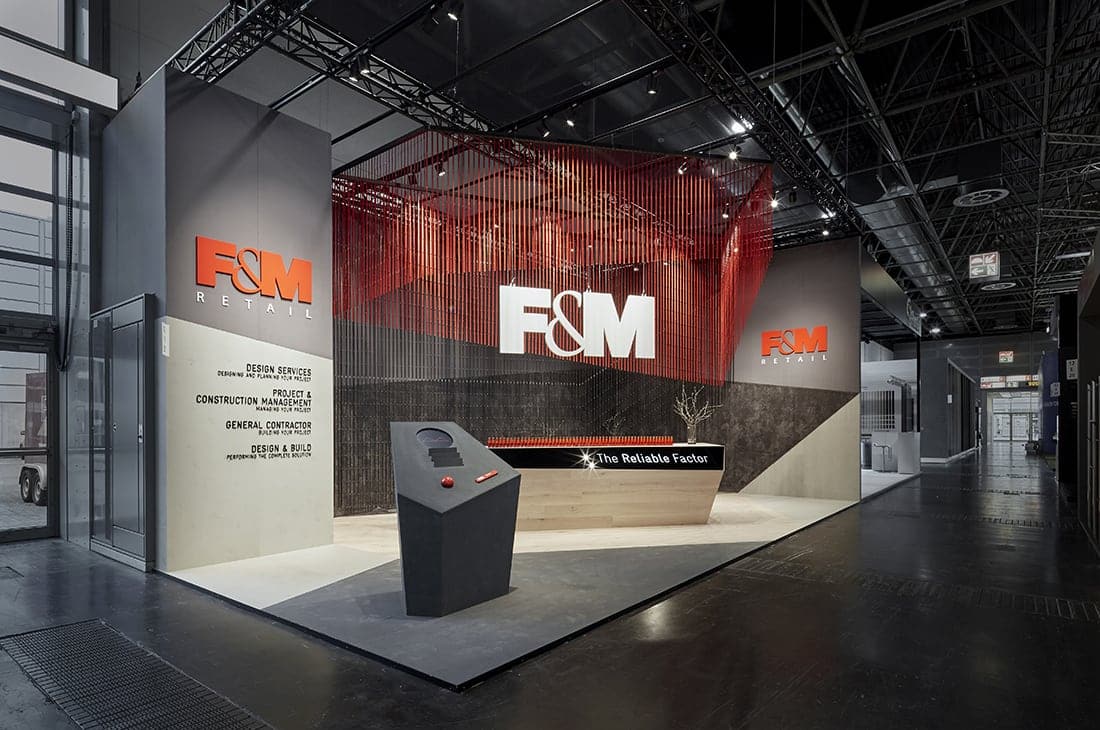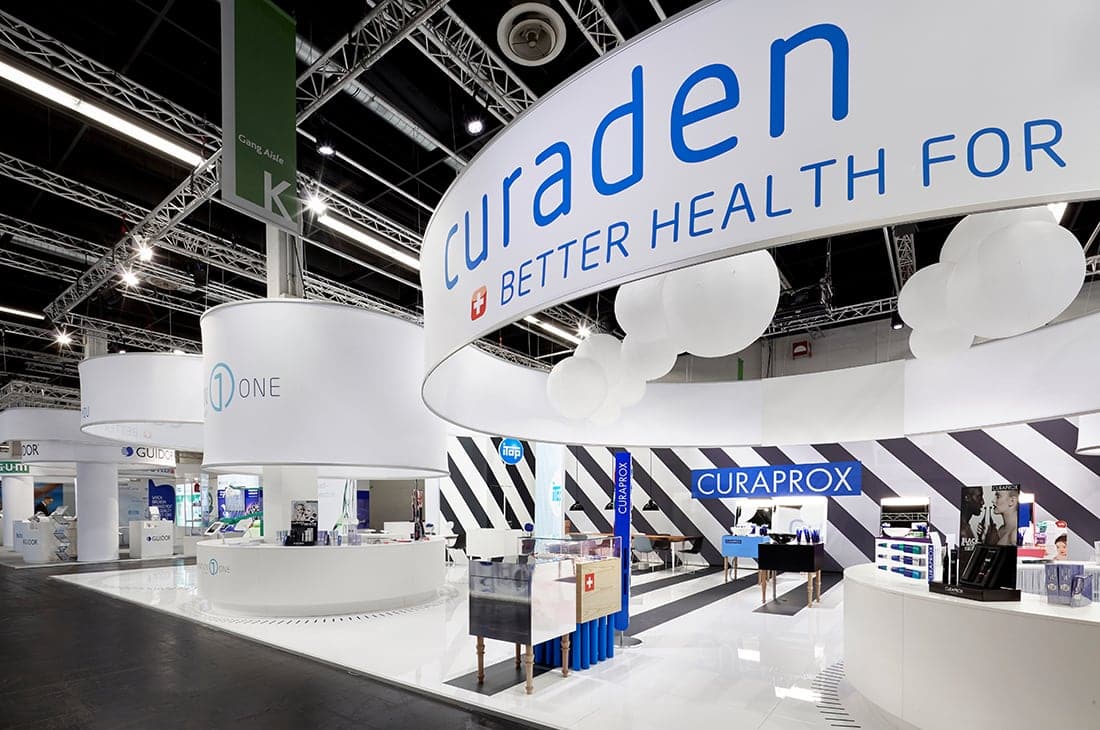 Intelligent and surprising
We are fans of spectacle and powerful gestures. We like fluidity of design, which is why we develop stands that are light and resourceful. For us, high quality is not about expensive surfaces. It is about intelligent construction, meticulous preparation, design quality and unexpected solutions. This is what reflects the character of a brand, product, service or campaign. In our long-term client relationships, structures and furniture are recycled, upcycled, repurposed and reintroduced over and again. We can create stands from our client's products. Or we develop modular systems for frequent construction and greater flexibility over time.
Our trade fair clients also benefit from our know-how of brand experience, exhibitions and interactive exhibits. These communication formats are frequently relevant to trade fair stands. In our own workshop, we can offer our clients all services from one source – from design, planning and production to construction, logistics and dismantling. This makes us a creative, fast and efficient partner.
Combining the beautiful and the useful
There is something all our designs share: visual strength and practical value. And at the core is the message, the brand, the product. Because after all, every attraction and interaction must bring added value to the sender.