The future in boxes
Dematic Imagination Center
People trade. It's a fact of life. Once, we dragged goods from one settlement to the next. Then we progressed and wheeled our goods from marketplace to marketplace. Today, we ship containers and fly freight in hours around the world. So, what's next?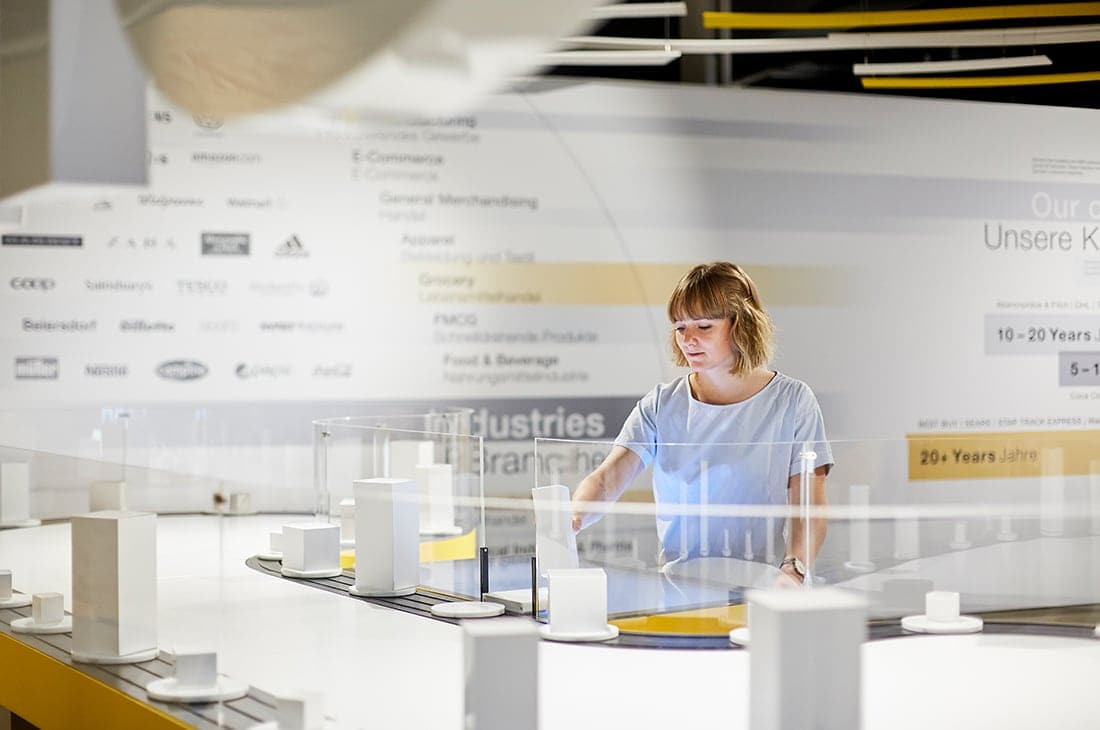 Dematic is a world leader in supply chain solutions and an expert in storing, sorting and packaging. The logistic branch is also becoming more technical and digital. It is evolving in terms of speed, systems intelligence, flexibility and software. The subject is exciting, but abstract, and is challenging to demonstrate in an interactive experience.
But, that's just what we had to do at the Dematic site in Heusenstamm near Frankfurt. Here, 1,000 square metres was set aside on the upper floor of a warehouse to communicate the evolution of logistics in an interactive experience. To create a feeling of scope, we sorted and packaged the experience. It gives visitors an insight into the complex world of today, the even more complex world of tomorrow and the hindsight simplicity of yesterday. This starts with the very first corridor, which acts as a time tunnel. 200 years of trading history fly by, from the industrial revolution when Dematic was founded into our modern era.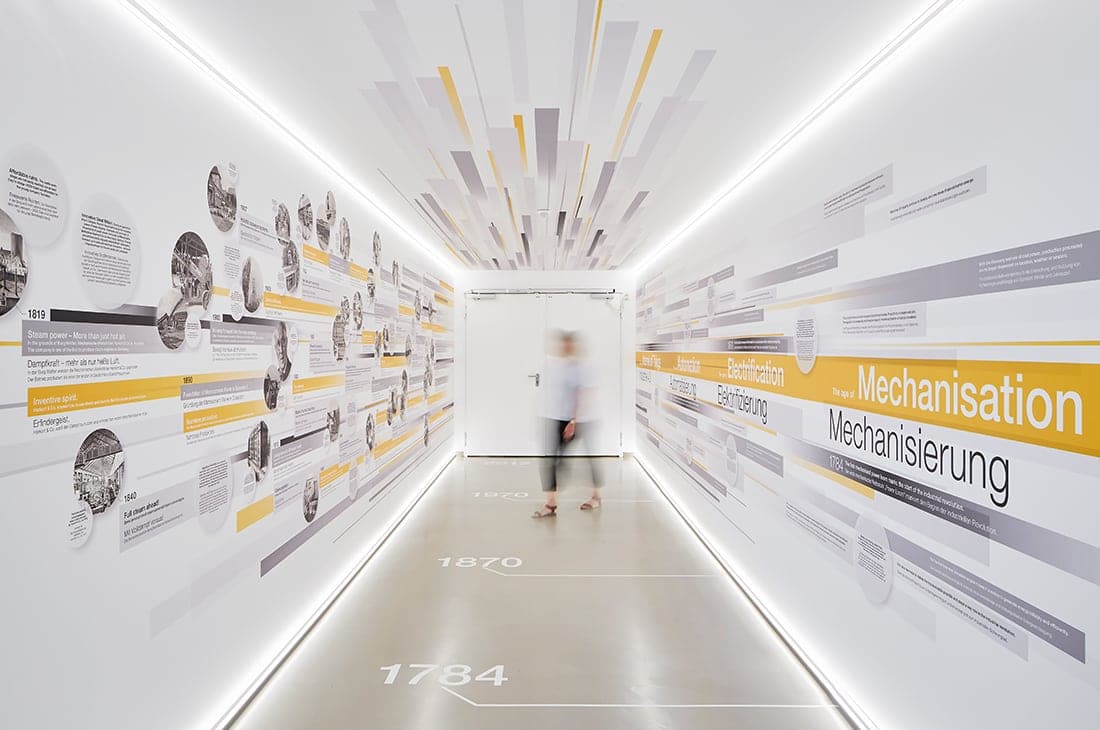 The core elements of the experience are presented in three themed »islands« that feature a range of interactions. They invite visitors to discover Dematic's world in vivid and varied ways. For instance, on a 3×4 metre screen you can configure your own supply chain using gesture controls.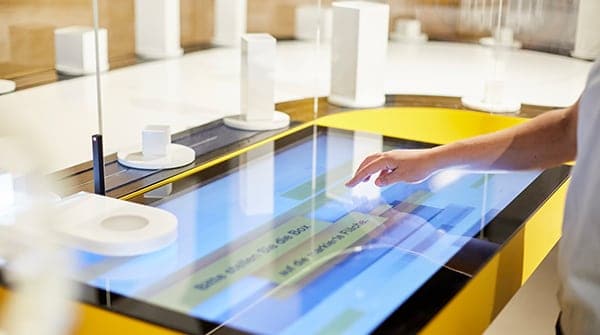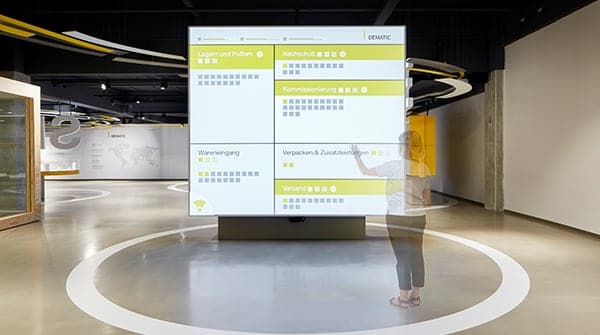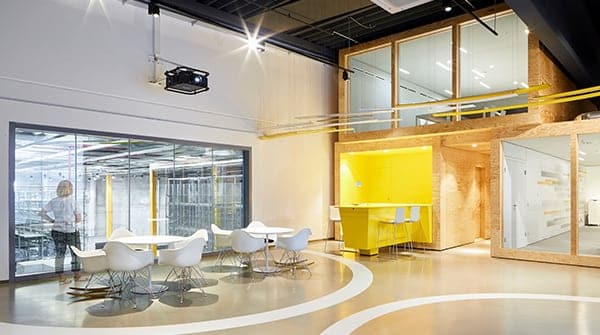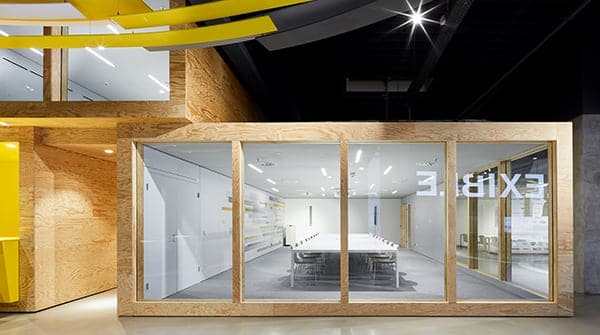 From the panoramic window next to the bar, visitors enjoy a view into the Tech Centre.  Here, they can try out Dematic's latest technologies and solutions in real time. Altogether, the experience unites the aim of Dematic's services, products and countless customised combinations – »We Optimise your Supply Chain« – in a coherent and impressive offering from a brand, for its customers.