Concrete, faith, light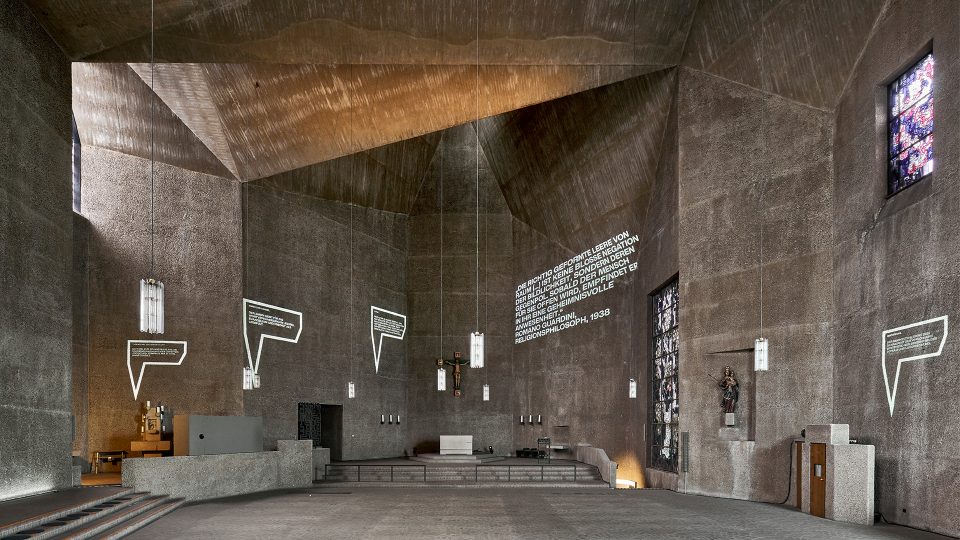 An exhibition of the M:AI on the churches of modernity in a church of modernity. simple makes Gottfried Böhm's brutalist construction of the church St. Gertrud readable with light, digital projections and transparent surfaces.
The task
Staging and explanation of the sacred building, which today is mainly used for art, music and theatre events and only rarely for church services. A modular exhibition on the churches of post-war modernism and their current use.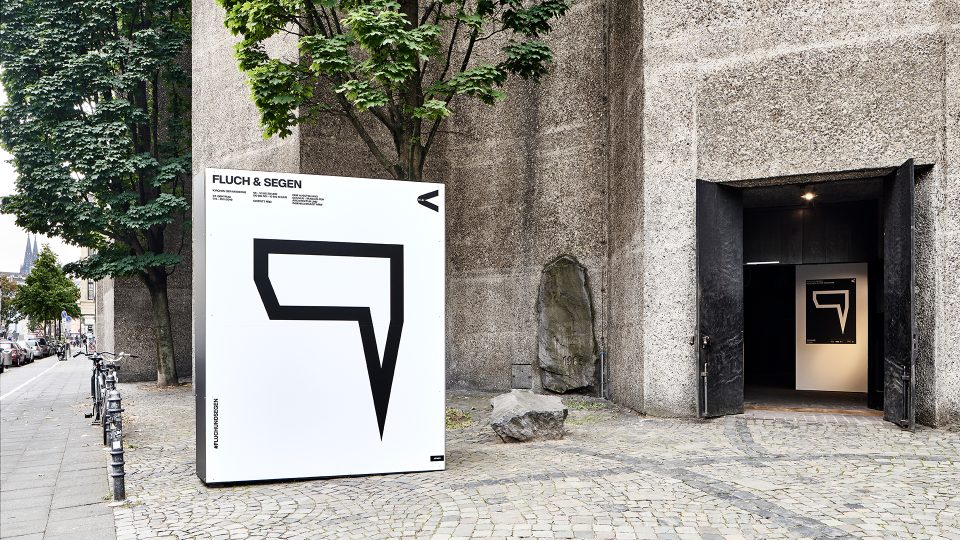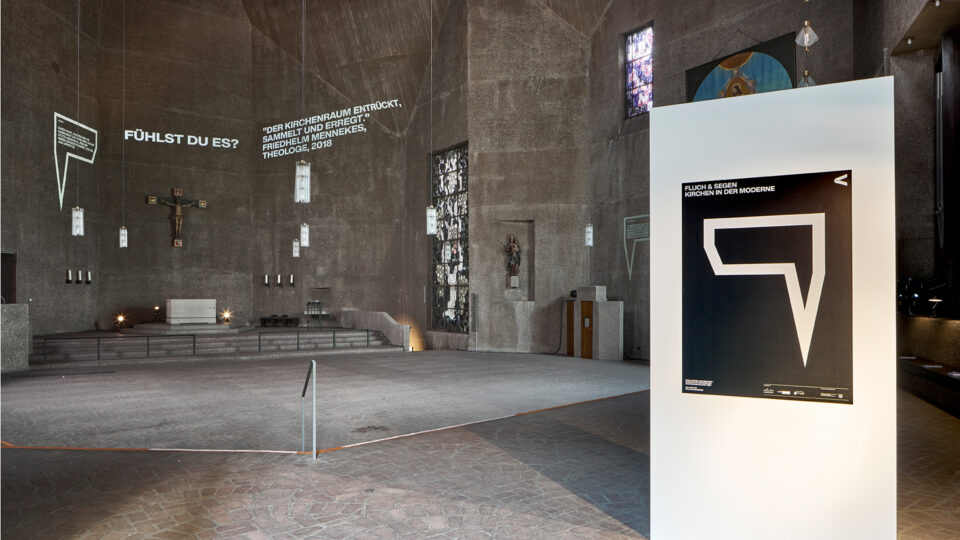 The idea
Light on concrete, minimal buildings in the church interior. Light pole construction with transparent coloured films reminiscent of the aesthetics of church windows for the thematic exhibition in the sacristy.
The Reality
The raw concrete of the grotto-like church interior becomes a narrative surface: choreographed monochrome projections of typography and line graphics allow visitors to experience the expressive architecture in a new way. In doing so, we draw attention to the church's furnishings and the ceiling, which is usually in darkness.
In the underground sacristy, the coloured foils in the light pole construction create a dense, unexpectedly intense spatial experience.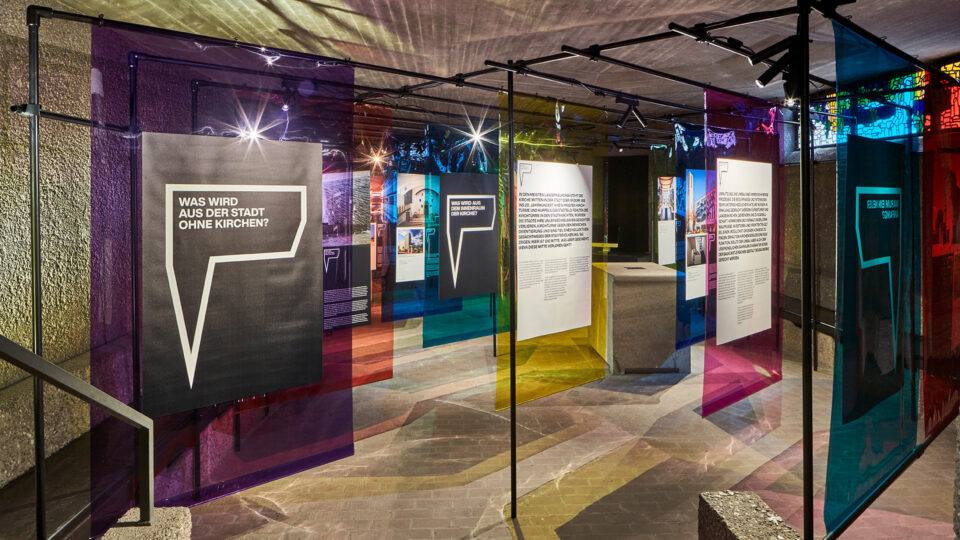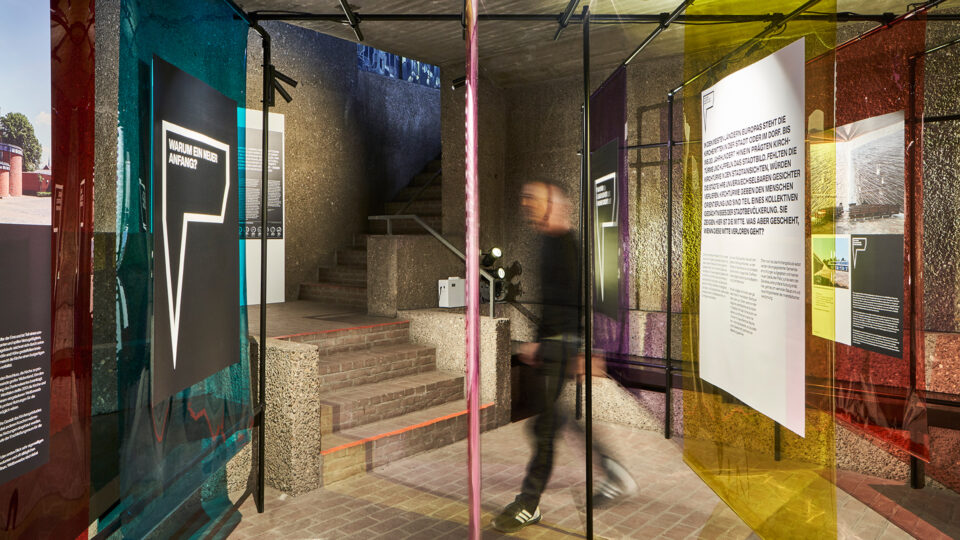 Client:

Museum for Architecture and Engineering NRW

Location:

St. Gertrud, Cologne

Services:

Concept, planning, construction, design and implementation

Graphics:

Frank Müller

Photos:

Annika Feuss, Cologne