The perfect mixture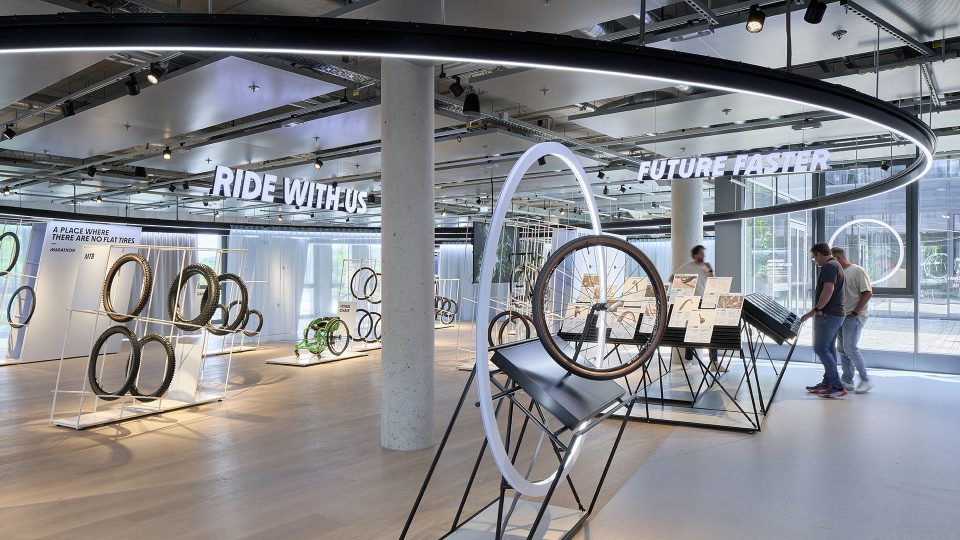 At Schwalbe, it's all about the components. Whether it's the tire compound or the development of the new Brand World. Everything comes down to the perfect mixture: in the rubber as well as in the interplay of people, ideas, technologies and attitudes.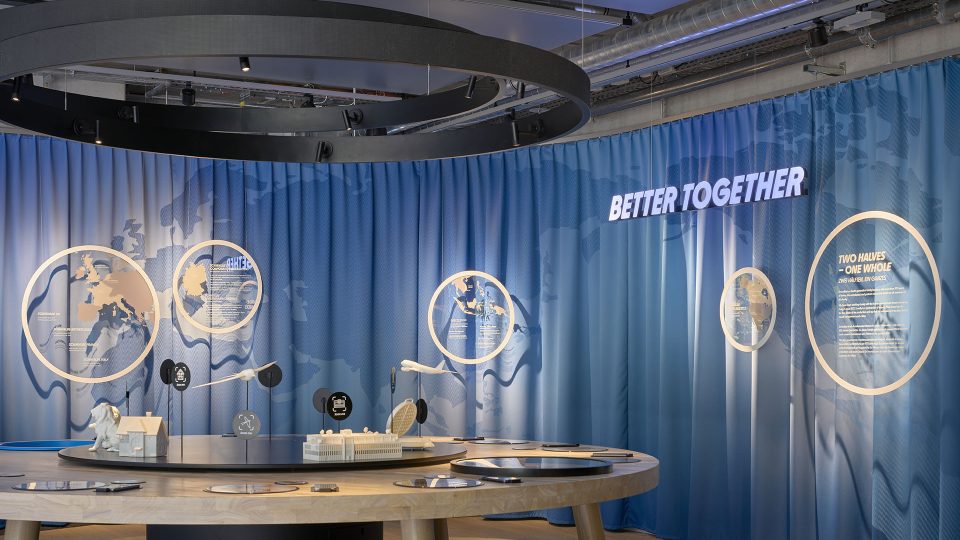 The task
To develop a Brand World that brings company history and tire production in Asia to life and to welcome customers, athletes, press and trade visitors in the new company headquarters. The biggest challenge: to integrate the exhibition in the cradle-to-cradle building.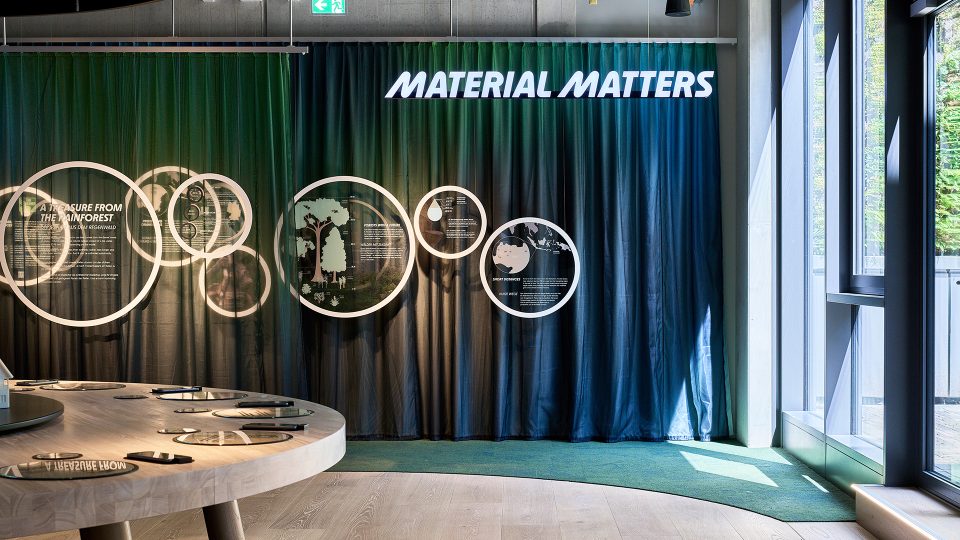 The idea
The design is inspired by the product. The circular shape of the tire, the polymorphic shape of the lugs and the stabilising carcass fabric define the design language. The construction and the open scenography are characterised by lightness, flexibility and mobility.
The reality
The collaboration at eye level has an impact on all areas of communication in the company. SIMPLE takes on the role of the catalyst, initiating the rebranding and repositioning of the brand by Neuer Weg, a new production and brand film with the agency GROSSE 8,, and the redesign of the trade fair stands in a joint creation process by Neuer Weg, PrismaPlan and SIMPLE. This holistic approach leads to surprising, radically reimagined 3D experiences that focus on the 1.5-degree economy.
Concept and design are simple, accessible, modest and classy. The black of the rubber, the golden carcass fabrics and the reflector stripes merge with the building made of concrete, rubber wood and matt aluminium to create a warm atmosphere. The shifts between light and dark, wide and narrow, natural and technical, original objects and authentic people create an entertaining experience.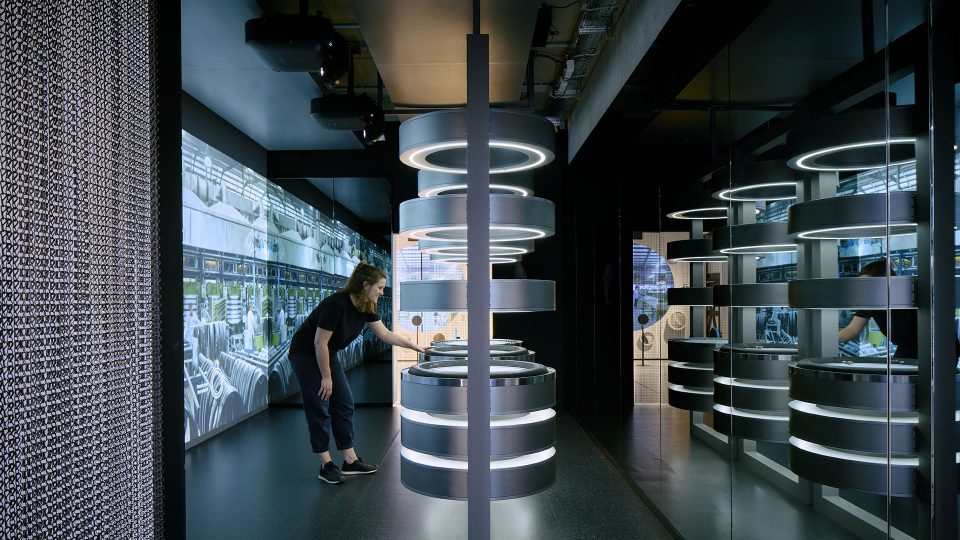 Throughout the exhibition, we use spinning as a consistent, low-threshold interaction principle. Responsive force feedback controllers support intuitive access to films, documents, and animations.
Subtle, authentic sound collages bring the rooms to life. Interviews and original sounds are projected using Hypersonic sound beamers. The energy-efficient control of the entire lighting and media technology is based on the presence of visitors.
Visitors to the Brand World experience the company as driver and co-creator of the mobility revolution.
Client:

Schwalbe Ralf Bohle GmbH

Services:

Concept, planning, construction, design, project management and realisiation

Media:

Grosse 8 – Visuelle Kommunikation GmbH & Co. KG

Aera:

830 square metres

Photos:

Lennart Wiedemuth, Frankfurt