The shoe factory
Walking, running, hiking, strolling… JOSEF SEIBEL has been manufacturing shoes for various occasions and forms of movement since 1886. The traditional family business is just taking off again in its fifth generation. With a holistic brand identity of simple and AEIOU.
The task
A prototype factory in Rhineland-Palatinate, the center of German shoe production, and the repositioning of a brand, coupled with the desire for a spatial redesign.
The idea
The shoe factory becomes a physical brand touchpoint. Visitors learn about the company, the materials and the manufacturing process, look over the shoulders of the shoemakers and can also become active themselves.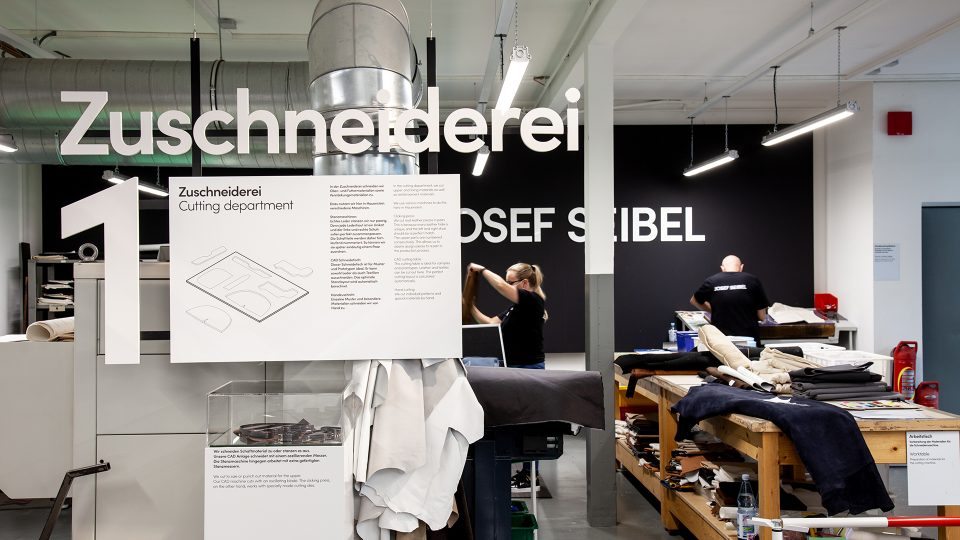 The reality
Just in time for the internal generational handover, Josef Seibel has strategically realigned itself and designed its first sustainable collection which is produced at the traditional site in Hauenstein. The conversion of the shoe factory to an experience center makes the company's vision tangible. We develop the new appearance together with AEIOU, who were responsible for the rebranding and the graphics.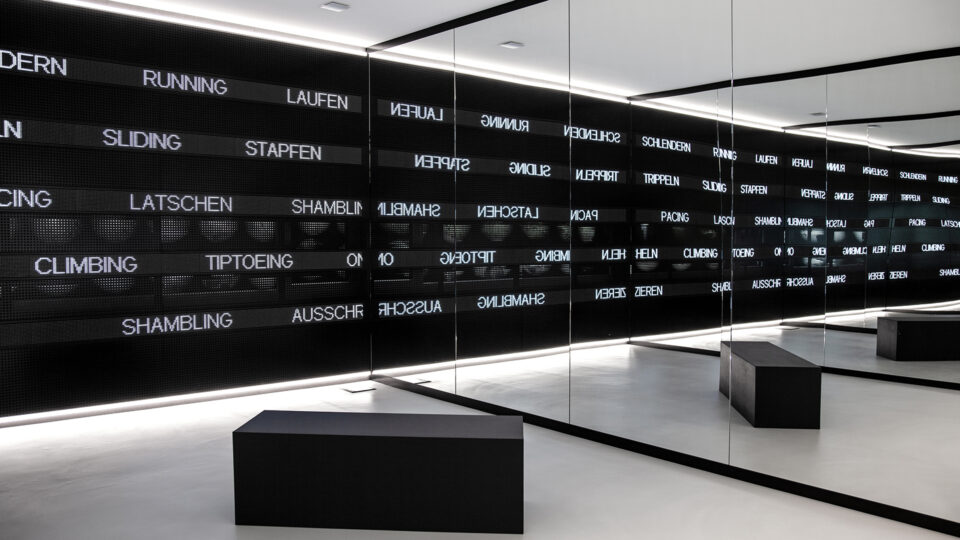 A huge LED panel welcomes the visitors. The experience starts with various interactive stations that introduce the individual parts of the shoe as well as the design process, manufacturing methods, materials and production steps: Visitors can put soles in their hands, tie laces and calculate the load on the foot per kilogram of body weight.
A supersize model represents the iconic 1886 shoe, which is produced on site. The CAD-milled giant shoe is based on the shoe's production data and is made of laminated foam similar to a surfboard.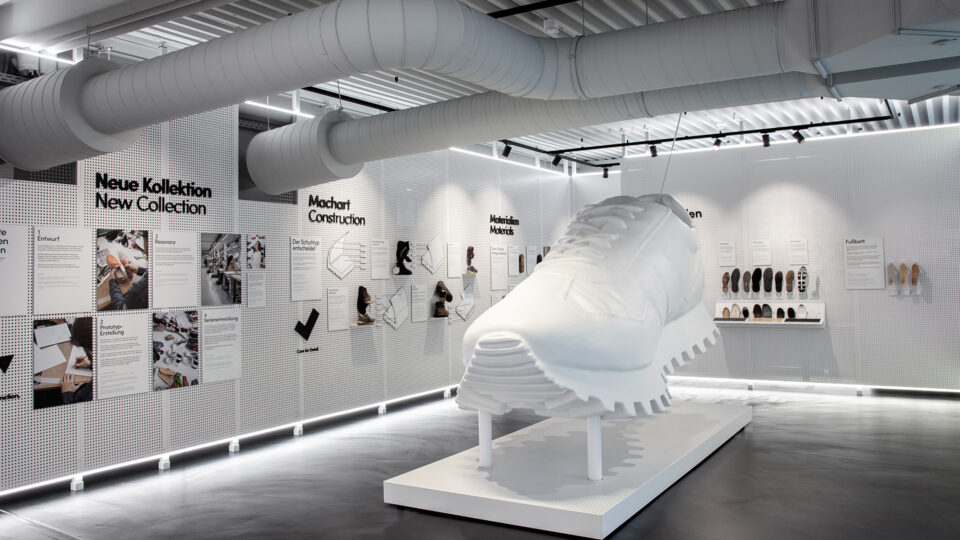 Floor graphics guide visitors further into the production area. There, they look over the shoulder of the shoe makers and follow the manufacturing process step by step. In addition to small machine signs, each machine has an illuminated column with an exhibit explaining the production step. One of the stations invites visitors to pick up the needle themselves: How does it feel to sew leather with a hand needle?
The tour ends in a light-flooded corridor that presents the history of the company and gives an outlook on the future and the sustainability strategy. In the shop you have the opportunity to design your own 1886 model and have your own shoe made.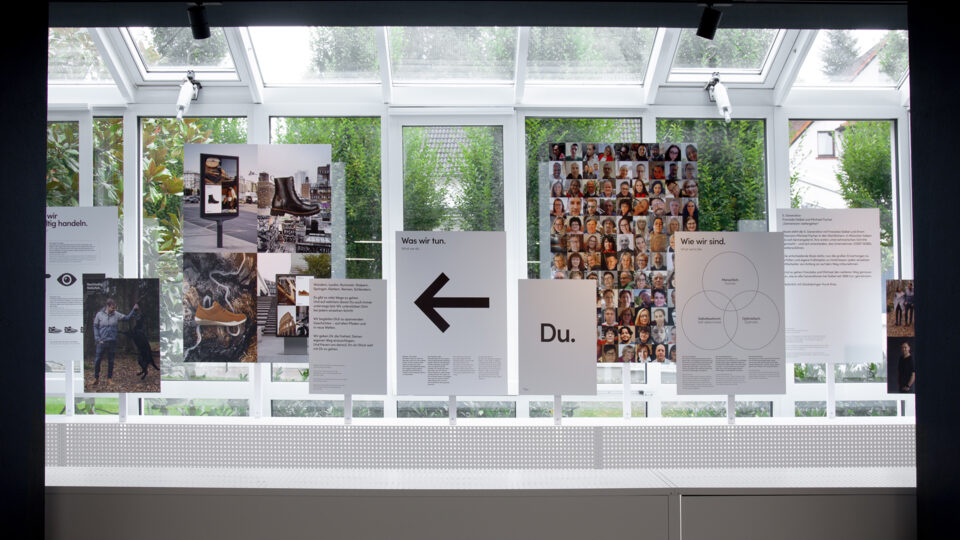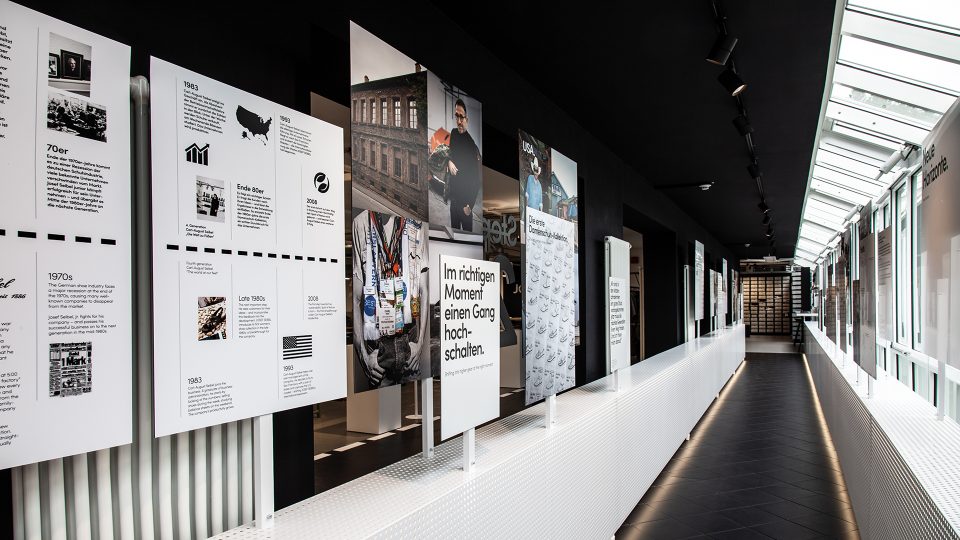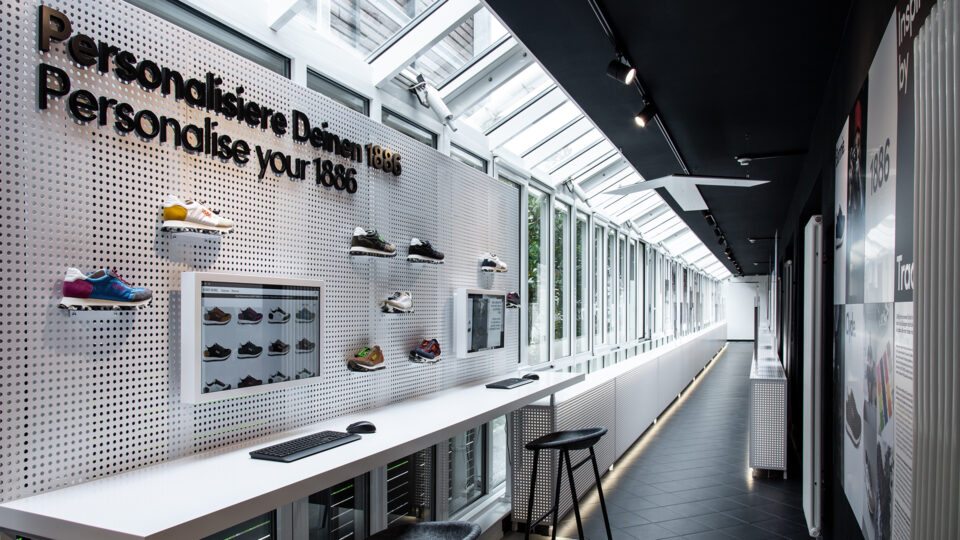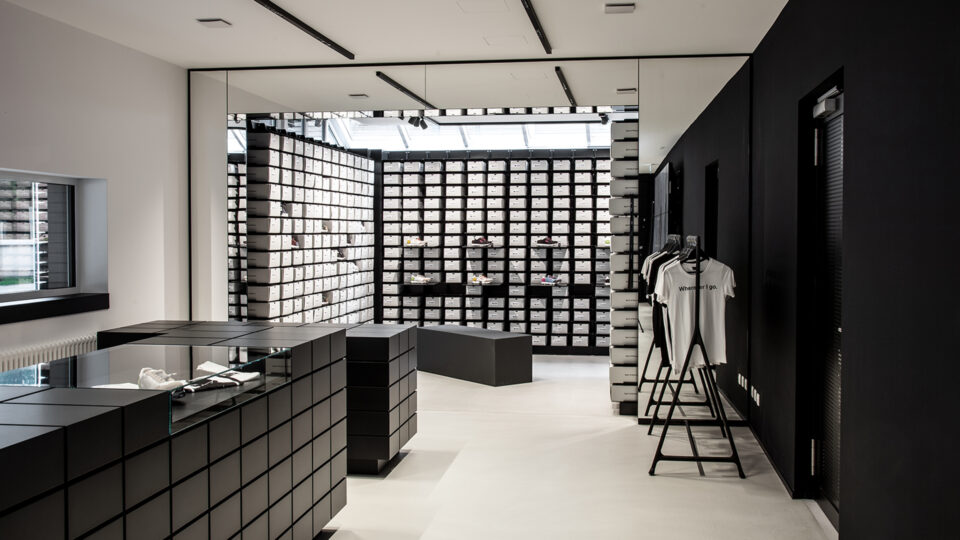 The SIMPLE production team was responsible for construction and realization.
Client:

Josef Seibel

Location:

Hauenstein, Germany

Services:

Concept, planning, construction, design, implementation

Area:

800 qm

Photos:

Frank Müller

Film:

Marco La Boria