A house in a house
SDBG Experience Centre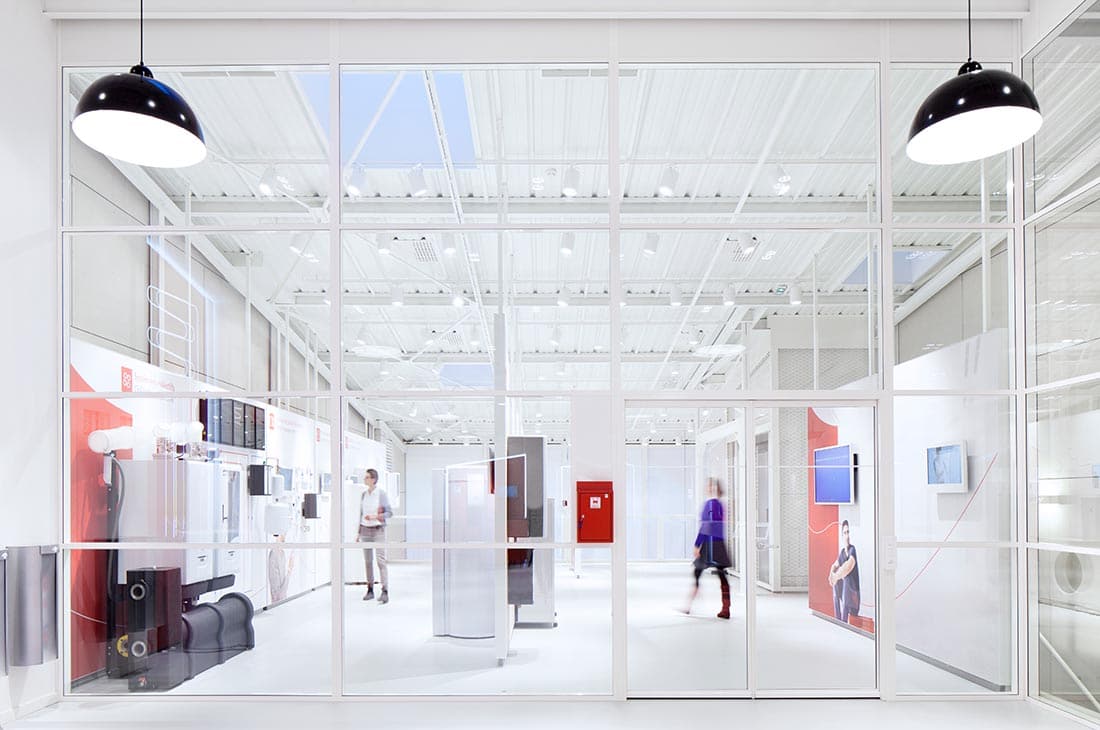 It's no secret that gas heaters are both useful and necessary. But they hardly evoke genuine enthusiasm (except, perhaps, on a cold winter's day). As such, Saunier Duval Brand Group's Experience Centre in Nantes was created to bring life to the technical aids that ensure everyday life is comfortable – in an informative and credible way.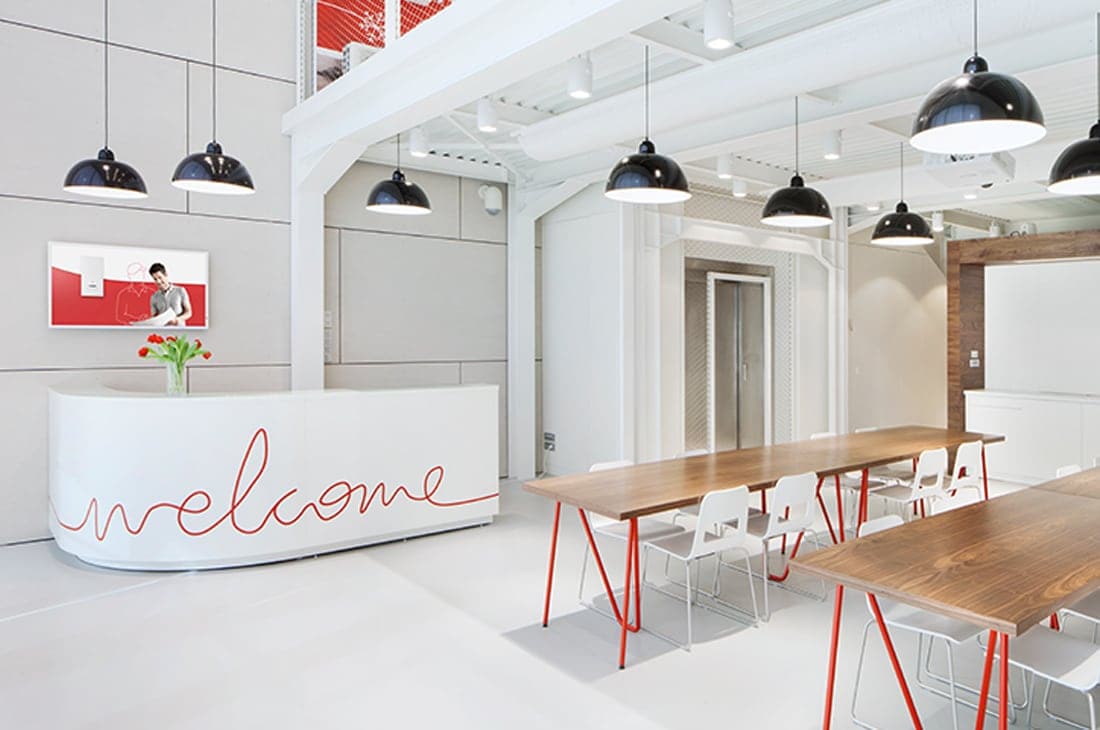 Saunier Duval offers heating, ventilation and air-conditioning solutions with a core belief that direct contact with their distributors and installers is essential. After all, you don't buy Saunier Duval products directly from the brand. Instead, independent distributors or installers become the brand representatives. And whilst they have a professional interest in white goods, they do not necessarily represent them with brand enthusiasm.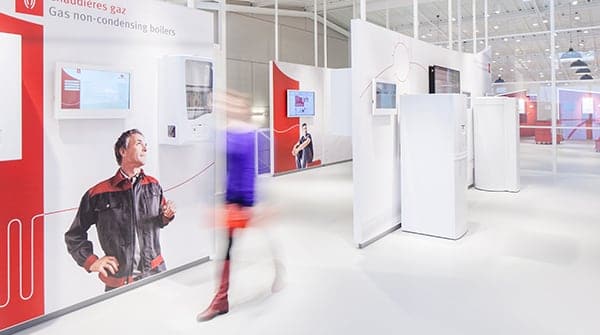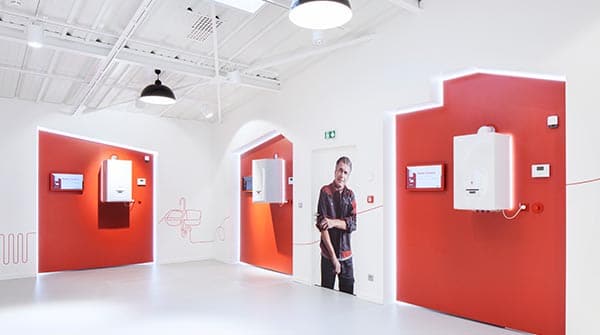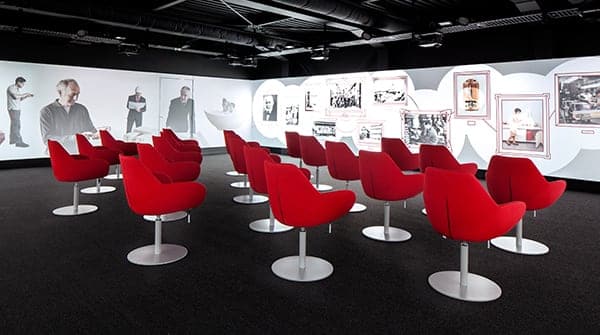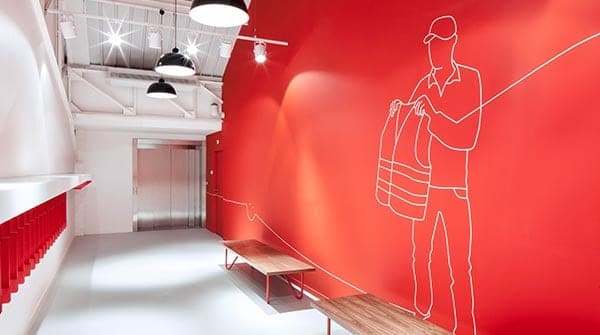 So, how did we inspire brand loyalty for Saunier Duval's products? By creating a house within a house. Where once there were only empty boxes, now a modern two-storey building resides. The new Experience Centre was erected in the warehouse of one of their factory sites. The building itself creates a »wow factor« that instantly forges an emotional connection with the visiting installers and distributors. It's the details however, which seal the deal. All communication contributes to making the brand's claim – »We make your everyday easy« – tangible. Visitors find proof in the appliances as they interact with them in the integrated showroom, and discover all aspects of the brand promise in the 360° cinema, available in seven languages.
The concept is so successful in fact, that we have adapted it to a sister site in Slovakia.