Around and about
Continental Roadshow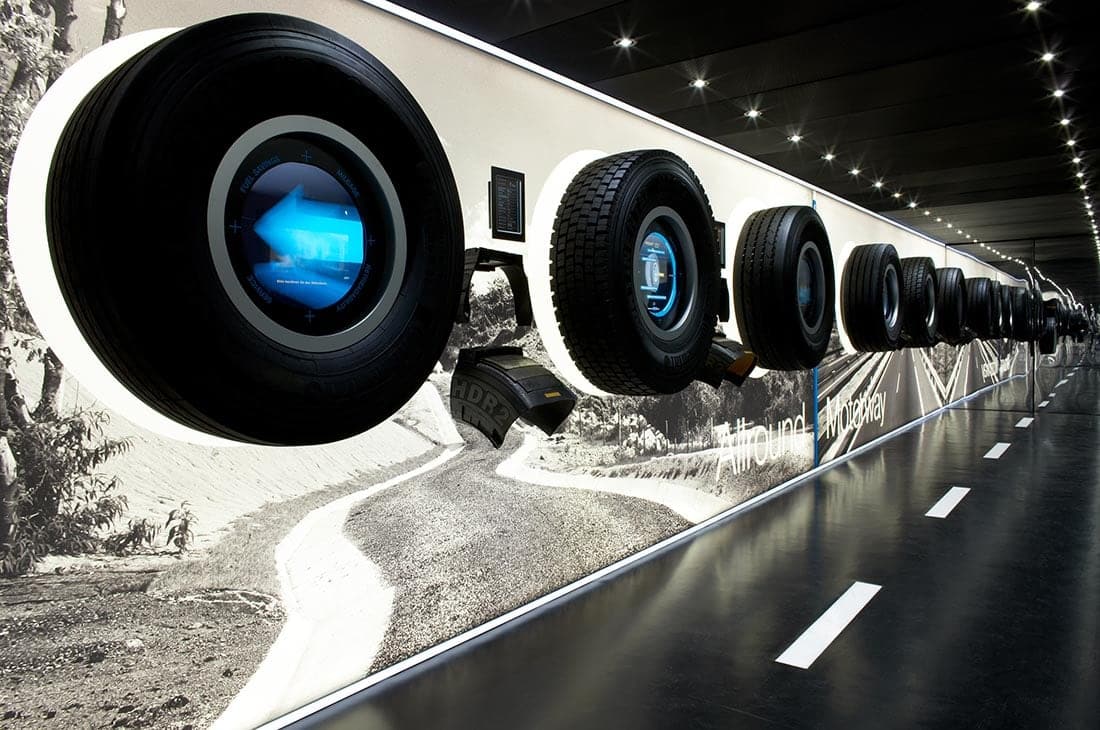 A tyre is a tyre, is a tyre, you say? Not exactly. In fact, every tyre has its own story to tell. With this in mind, we devised a mobile communication strategy for Continental. A roadshow through 18 countries in Europe, from the Arctic Circle to Portugal, from the North Sea to the Ural Mountains.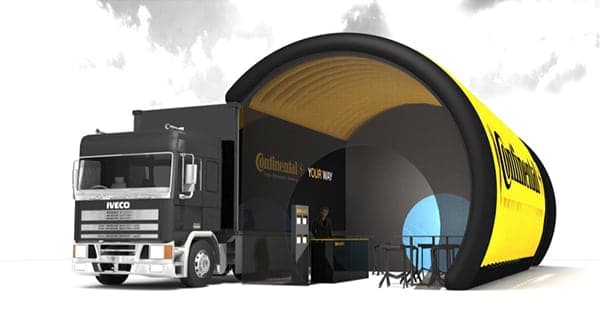 Equally unusual as it was entertaining, the Continental Roadshow ultimately told the stories of different truck tyres. With a radical twist: we let the tyres do the talking. The tyres hosted product and brand communication for the target audience. The whole roadshow was a truck, complete with inflatable mobile tent for guests and presentations and a trailer transformed into an exhibition space.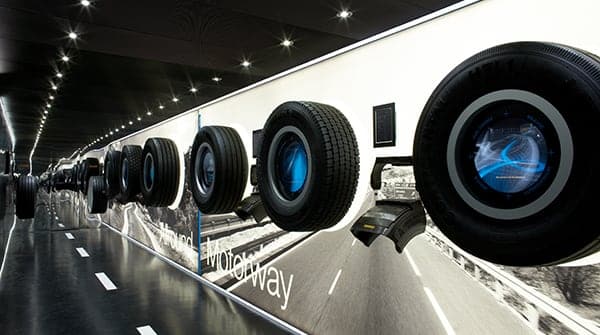 In the trailer, mirrors create the illusion of an endless road. The stars of the show, however, are the tyres themselves. Each features a fun and easy-to-use touch terminal that is neatly integrated into the opening of the rim. Through a revolving interface, the tyre opens up, revealing its character, its abilities and its secrets, uninterrupted by sales staff. And did the tyres live up to their tales? We're happy to say, yes. After the first stops of the roadshow, sales of Continental Truck tyres significantly increased.