Food for thought
BMEL Flexible Stand Concept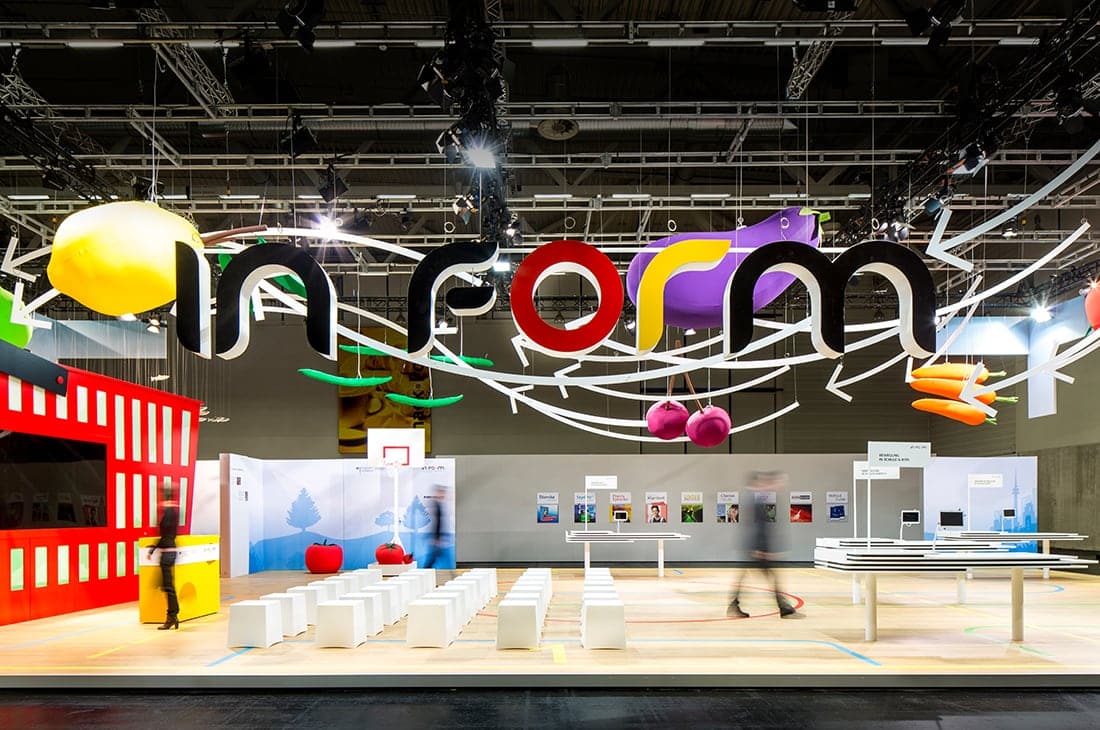 When you're entertained, you learn and that's why we relish any opportunity to create refreshingly uncomplicated communication. It's fun to transform heavier topics into light, flexible and enjoyable solutions.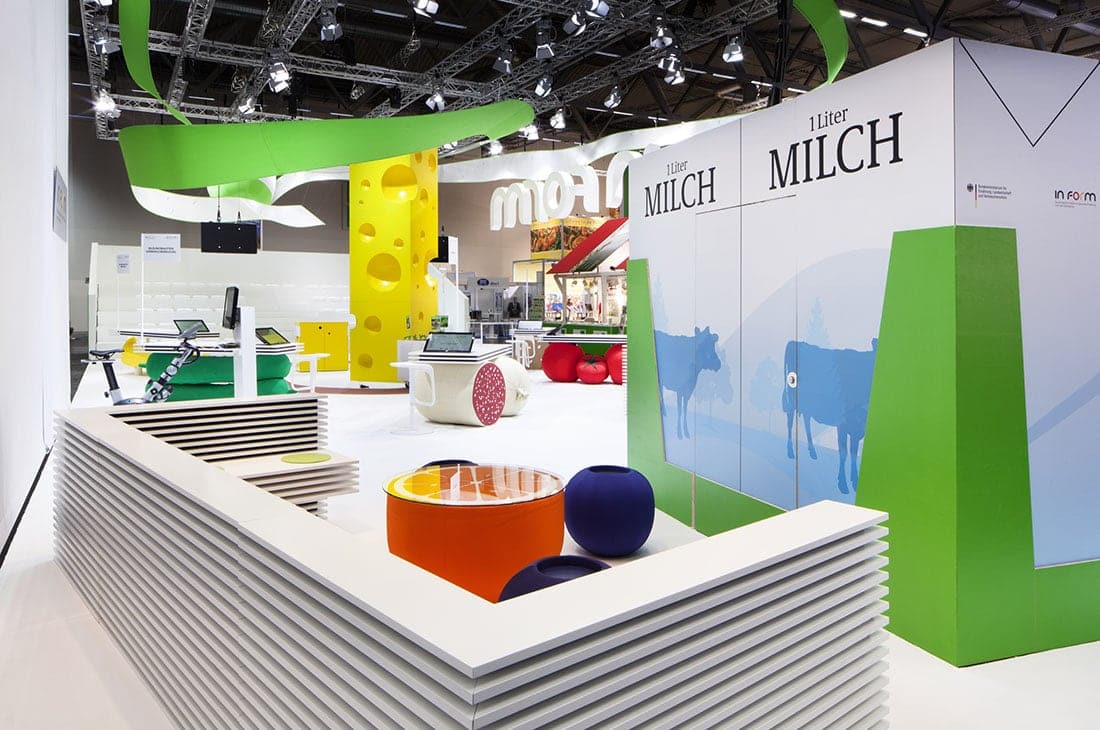 It's a strategy that pays off again and again, particularly with projects intended to educate the public about »issues«. Issues like healthy eating and exercise. In Form – »Germany's national initiative to promote healthy diets and physical activity«, spearheaded by the Federal Institute of Food and Agriculture – aims to motivate people about the importance of healthy eating and exercise. Using the core mission as a guide, we designed an attention-grabbing fair stand that educates just as much as it entertains. Easily adaptable to different environments and themes, the stand must be seen to be believed. It features a surreal backdrop of oversized food, including human-sized milk cartons, an activity space complete with cheese tower, apples flying through the sky and tomatoes so huge you can transform them into tables.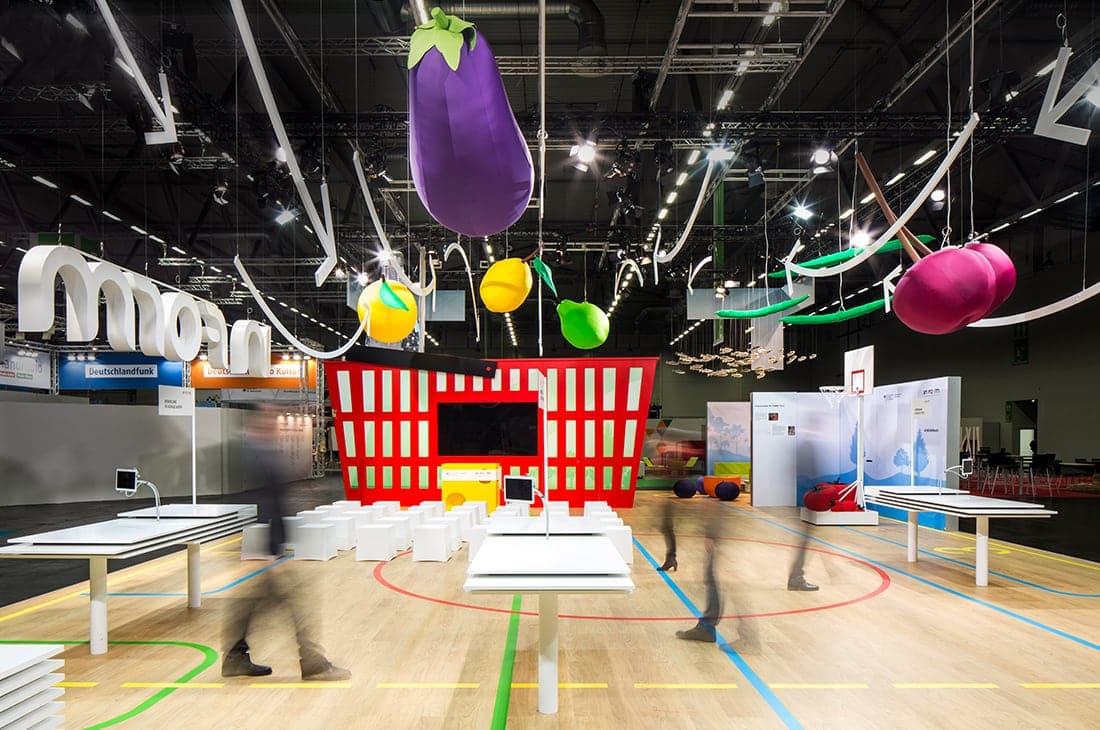 In 2017, the focus is on conscious shopping. The stand now features floating fruit and vegetables, freeing-up space for activities. The inflatable legumes also save on construction, transportation and storage. Air can easily be flattened. The new concept consciously offers more flexibility and mobility – without deflating the fun!