Bowled over
MINI in the BMW Museum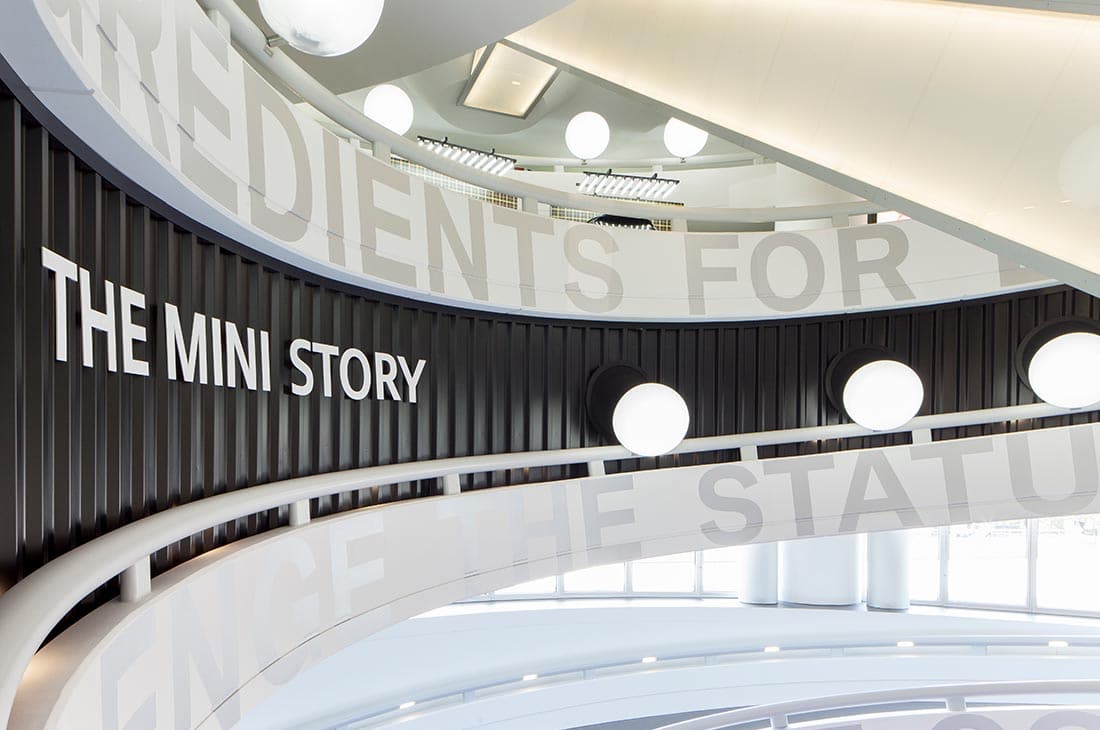 In 1959 the first Mini rolled off the assembly line. The car is an icon of its era, a superstar. In 2001 a new age of MINI was relaunched by the BMW Group. And in 2014 it was time to pay homage to their newest brand with a dedicated exhibition in the BMW Museum »Bowl«.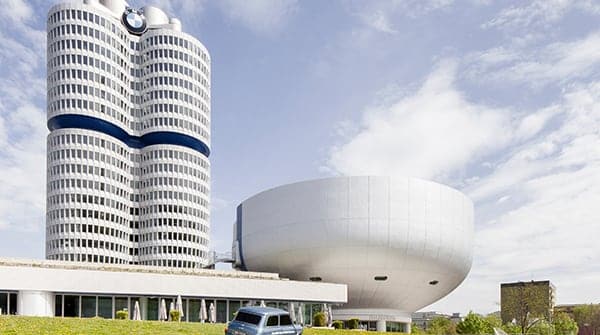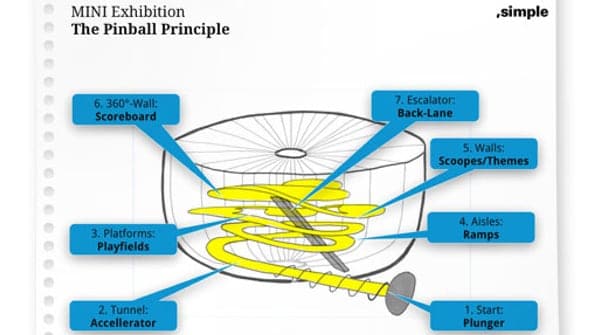 Featuring over 30 rare original vehicles presented on open platforms and bridges, the entire exhibition has the feeling of a pinball machine. And, just like the ball in a pinball machine, visitors are invited to zigzag their way through the glittering attractions.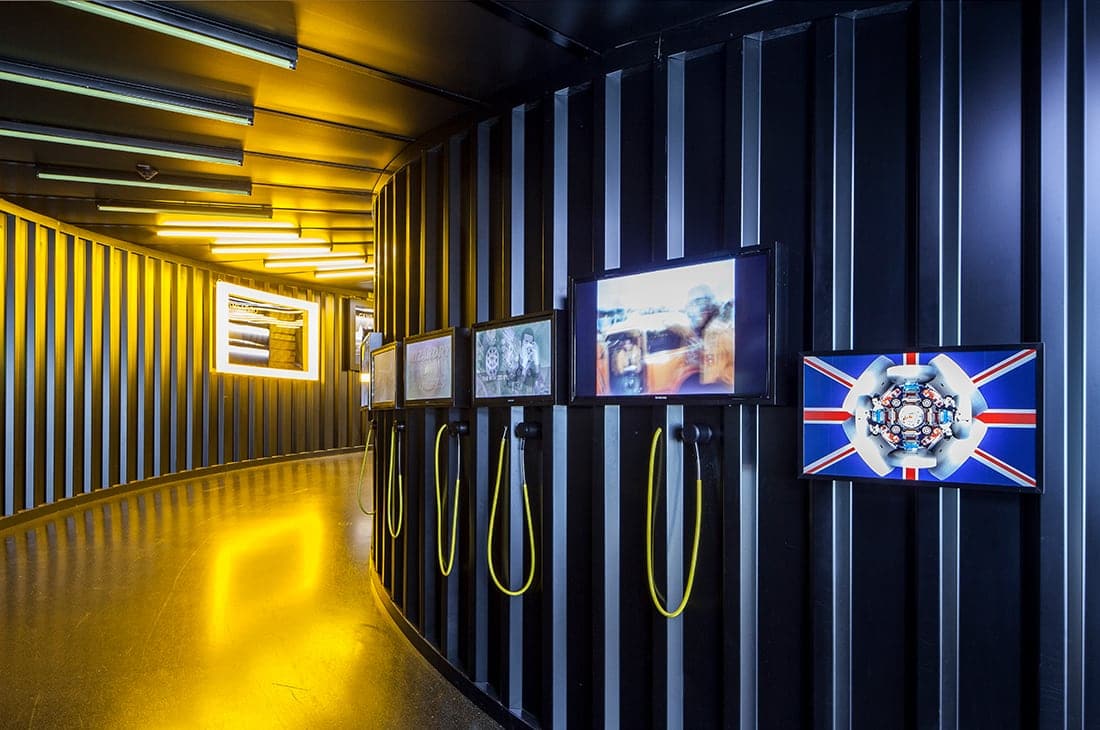 The exhibition entrance is the pinball »plunger lane«. An illuminated gateway marks the entrance and behind it stretches a tunnel of black corrugated sheet metal. Beyond that, an ascending lane is bathed in neon light. Acting as the pinball »bumpers« and »slingshots«, the exhibits themselves push visitors forward. As visitors move through the exhibition on five platforms, they'll discover historic cars like the very first Mini and racing series models.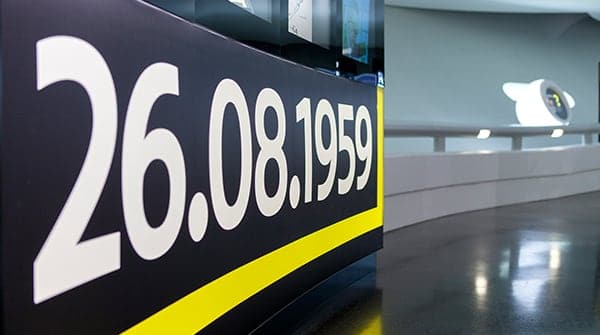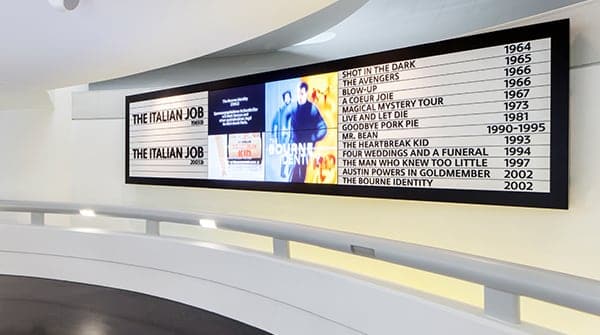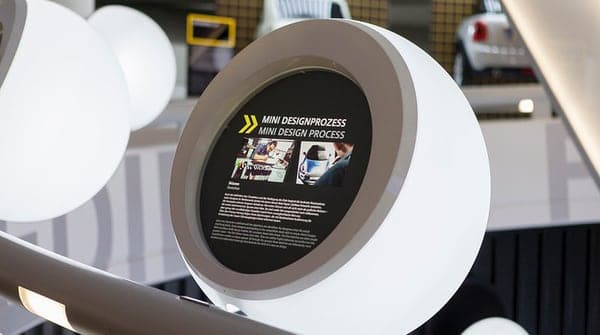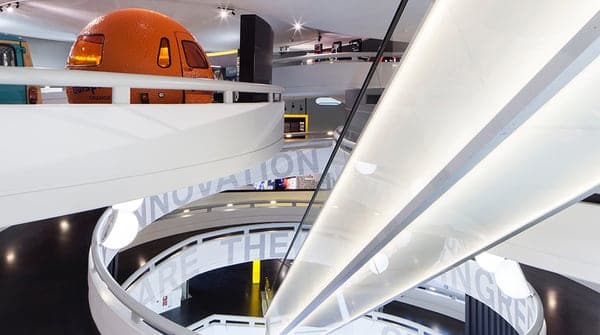 On the bridges, or, »ramps«, they can explore Mini's prolific influence on fashion, design, society, art, and film. There are »targets« to hit along the way, like information globes displaying facts and figures. Finally, the »out lane« (the escalator) returns visitors to the ground floor where they can view the exhibition from an entirely new perspective. The MINI exhibition is a brand experience with a new dynamic in the iconic architecture of the BMW Museum.