A journey to the heart of the brand
adidas Brand Exhibition
The three stripes stand for ambition, innovation and success. They mark countless iconic products – many of which exclusively exist in the brand's archive. The archive collection is now considered a treasure trove where adidas can connect its past, present and future.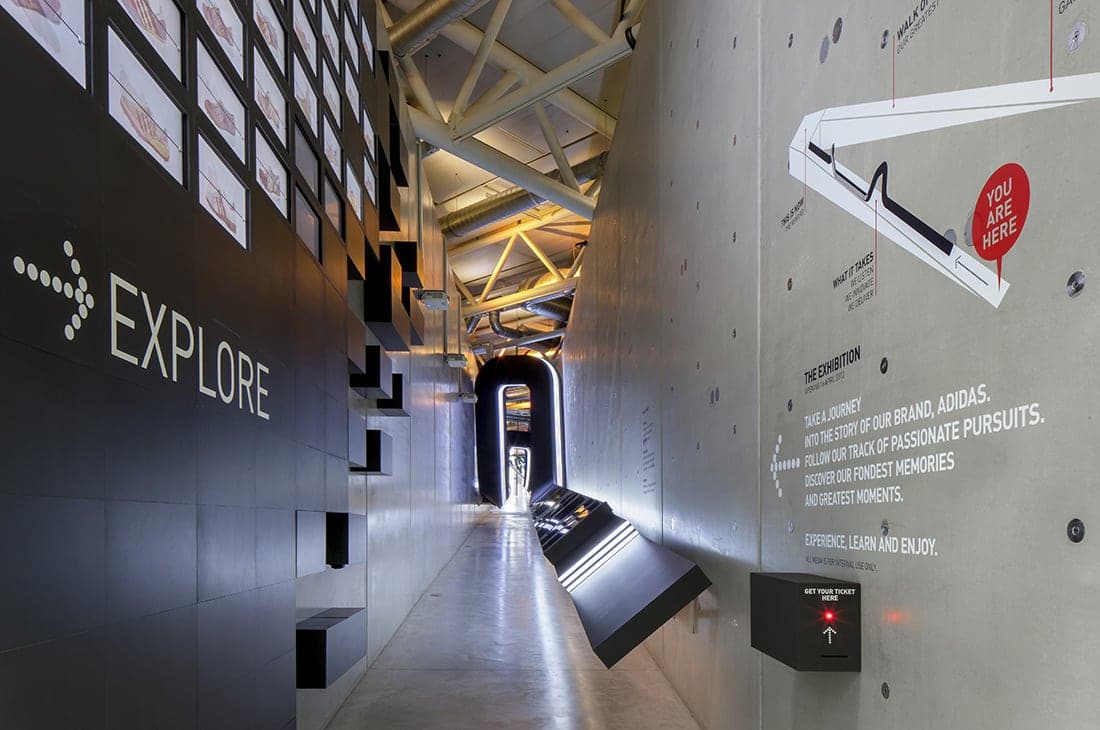 How can we bring these treasures to life? How can we give the products the unique, emotional and dynamic presentation they deserve? By telling the stories from the heart of the brand.  Stories about the people who worked tirelessly to achieve optimal performance. Stories about how legendary products and moments from the past still have the power to stimulate and push a brand forward. Stories about how closely the achievements of yesterday are connected to the innovations of tomorrow.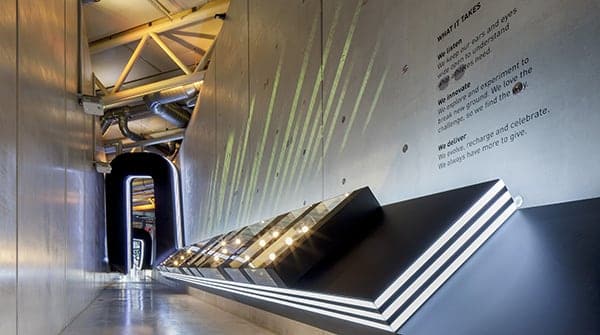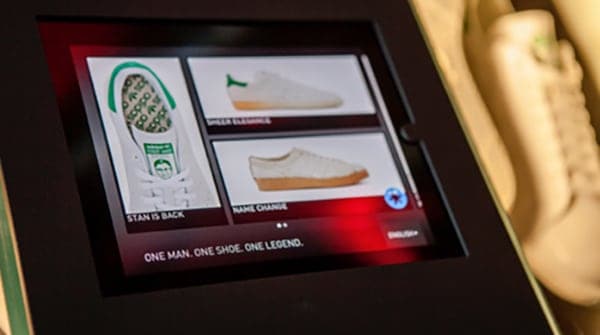 The adidas Brand Exhibition opened in 2012 and was the brand's first comprehensive exhibition. It is an ever-evolving project, with new focus topics and content developed every year. Thanks to the exhibition's modular structure, we can react quickly to events like the 2014 World Cup, or Superstars in Herzogenaurach.
Integrated into the modern architecture of the adidas Brand Centre, the exhibition features exposed concrete and long walkways that are more ramp than room, given the narrow spaces and four percent floor incline. It's an architectural style that is thankful for stories that deliberately reject classic narratives.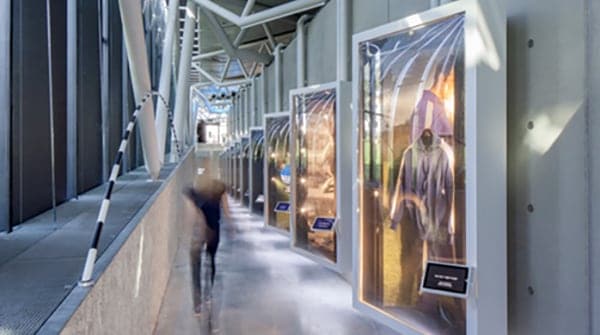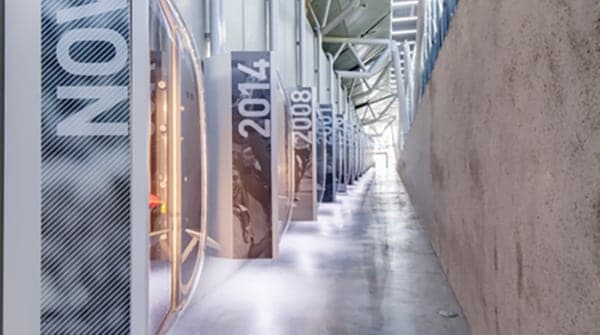 Since it's the insider details of the adidas Brand Exhibition that make it so powerful, it's clear that this project relies on absolute specialist knowledge of the brand – and therefore very close cooperation. As a result, the exhibition is told from the very core of a historically progressive brand.