The MINI Story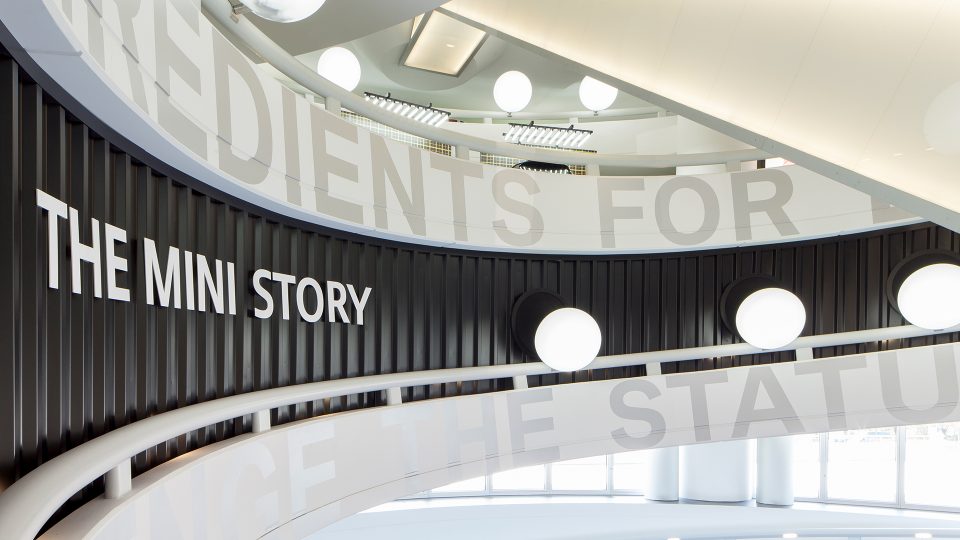 The first comprehensive exhibition dedicated to the MINI brand from the beginnings in 1959 right up until the present day. With over 30 fascinating original vehicles, small exhibits and lots of information and background stories.
The assignment
To develop a dramatic concept, a narrative strand and a design concept for the temporary exhibition in the old building, the "Schüssel", or bowl at the BMW Museum.
The challenge
To develop over 1,000 square metres of exhibition space-spread over five platforms and XXX metres of bridges. Conversion of existing technology and structures. Development of additional presentation areas and formats to accommodate the density of subjects and objects.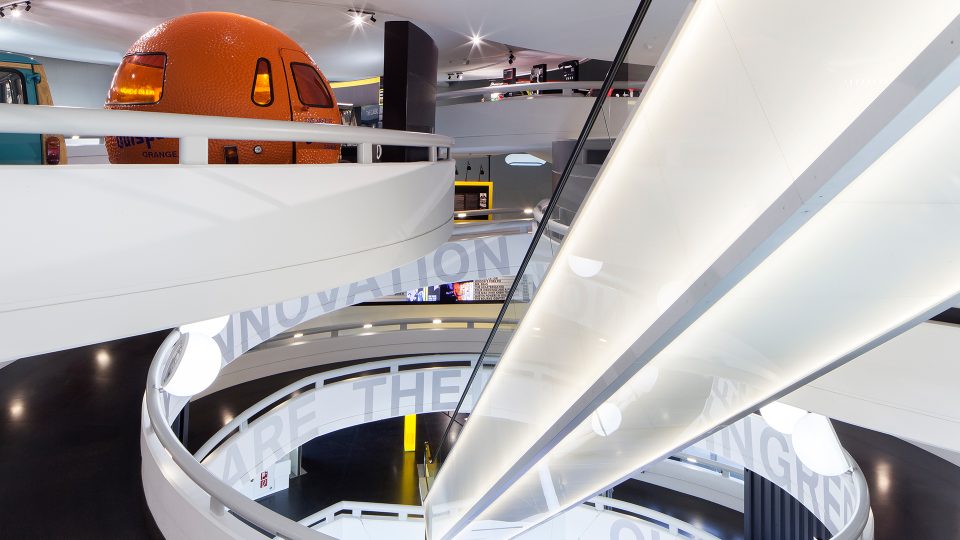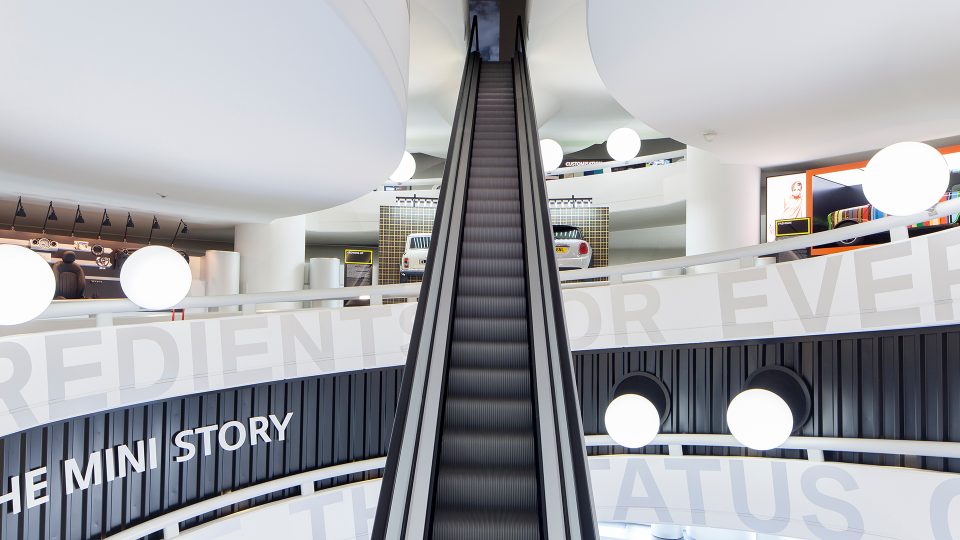 The idea
The visitors strive to reach the top like in a huge pinball machine. A starting tunnel introduces the subject, the presentations on the bridges and platforms keep the visitors moving.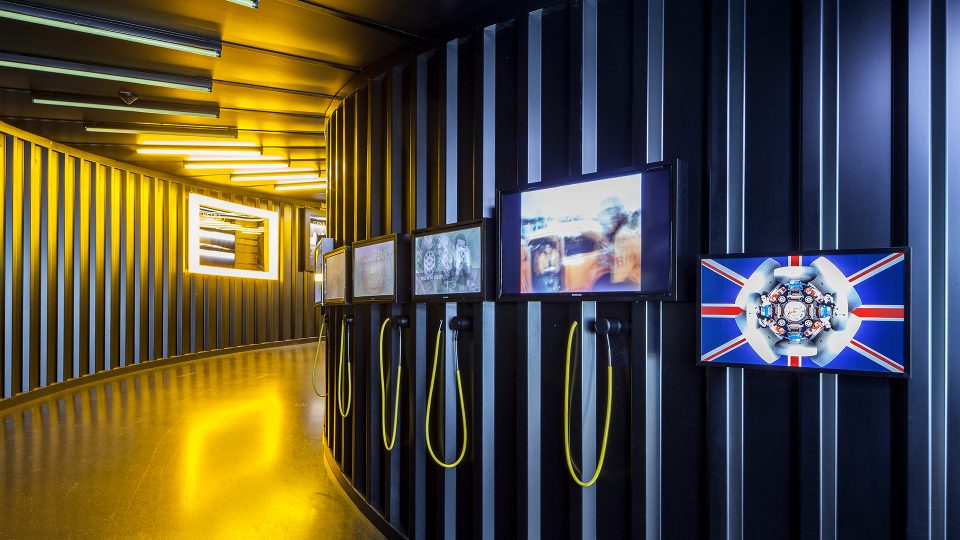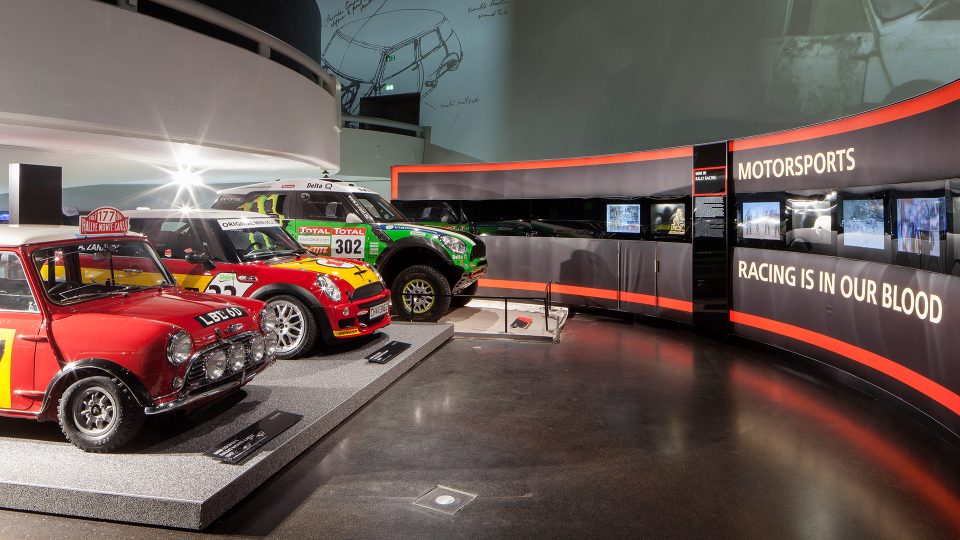 The implementation
The main chronological strand is closely interwoven with the subject areas. An illuminated gateway marks the entrance to the exhibition. A clear statement for the MINI brand BMW's area of sovereignty temporarily ends here.
The start tunnel made of black corrugated sheeting connects the first part of the long bridge to the first platform. The visitor is immersed herein the world of the MINI.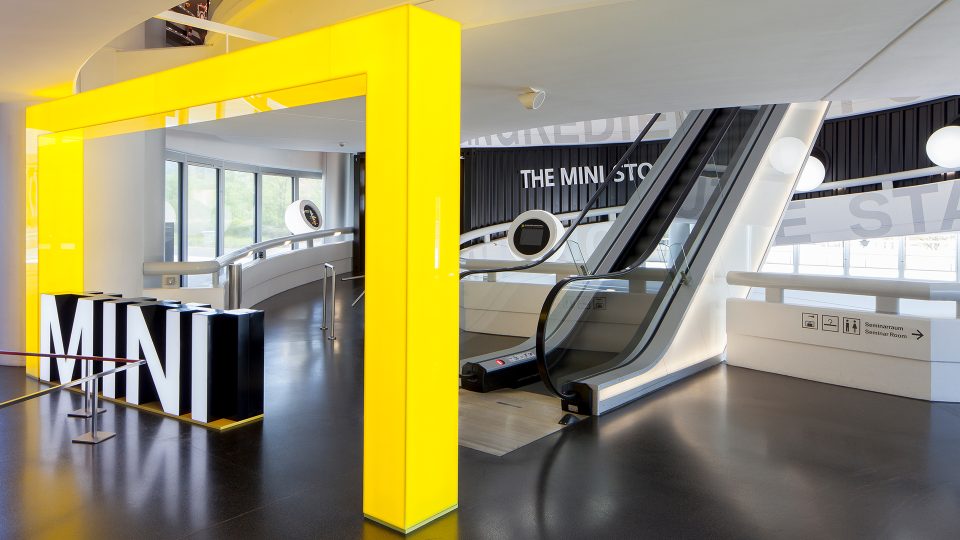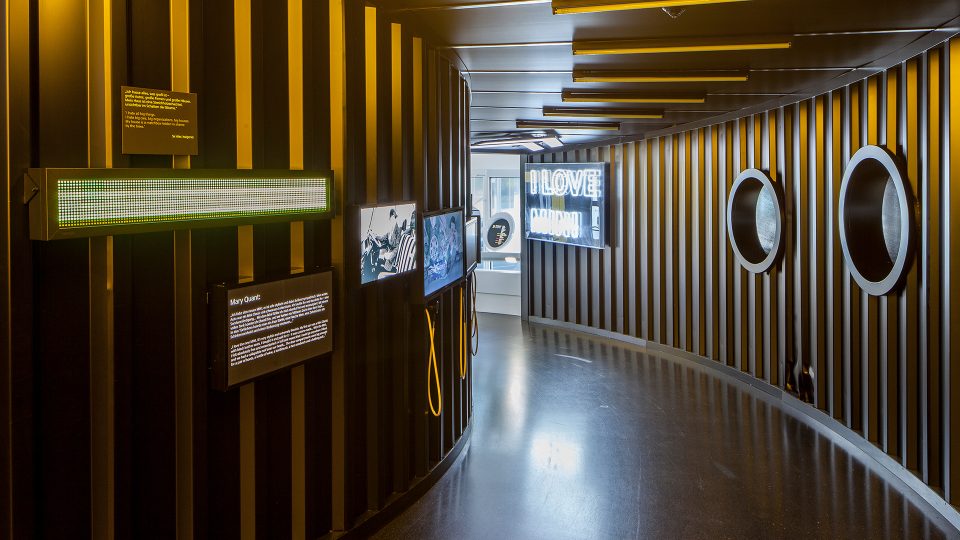 Old car models are presented on the platforms. Small exhibits, artefacts, photos, and texts complement the respective focus subject of the five platforms.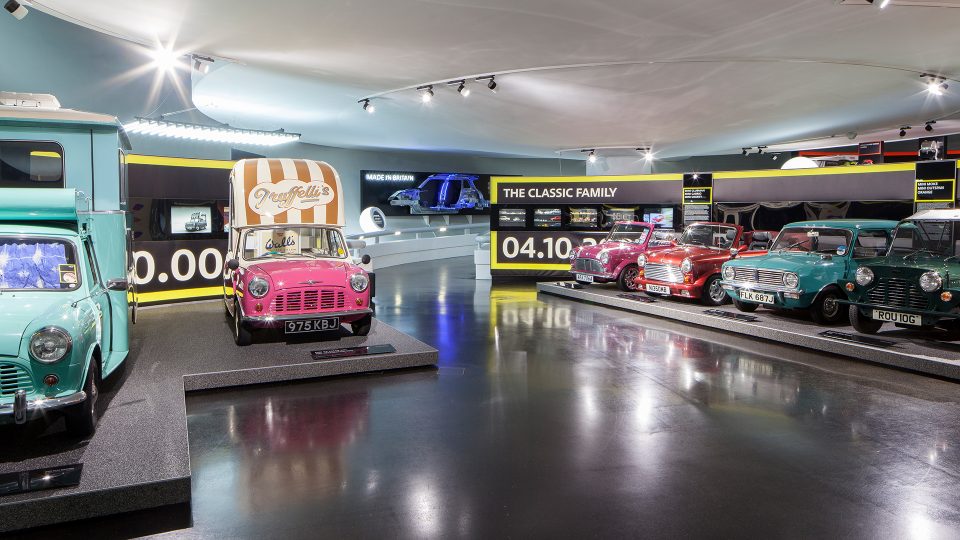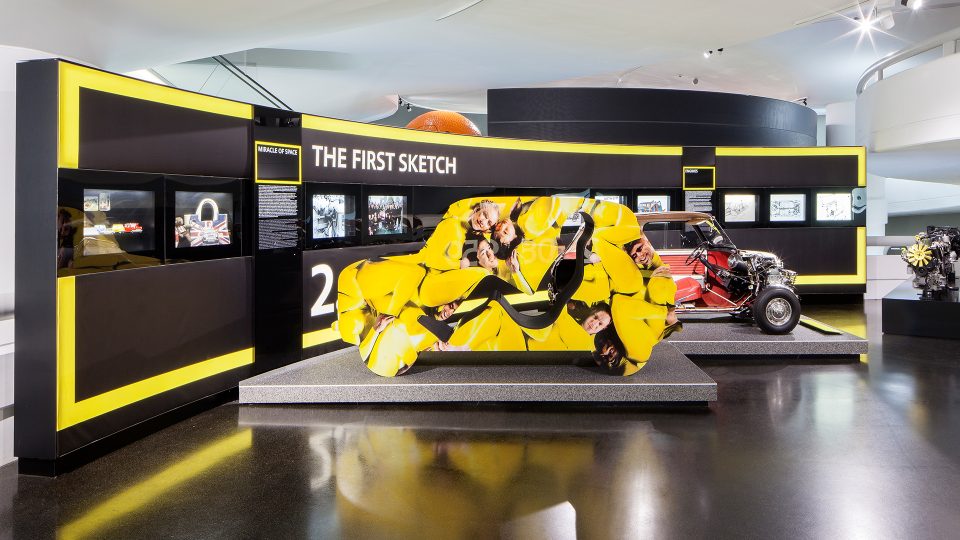 On the paths between the five platforms, contextualising content on fashion, design, art, film and society is presented, as well as overriding subjects such as vehicle production, the iconic vehicle design and personalities from the history of the Mini. "Did you know stories" and interesting facts and figures displayed on the company's own information globes provide the stories with a frame work.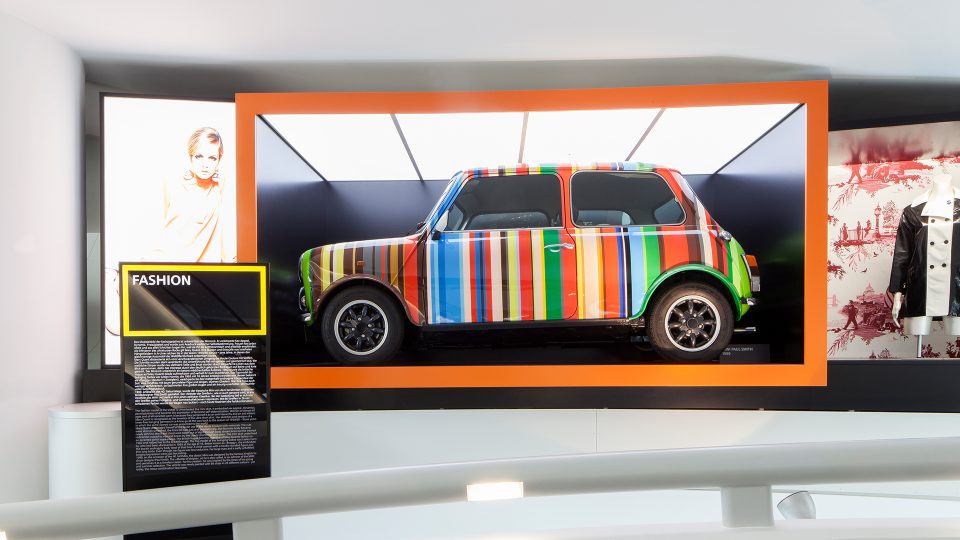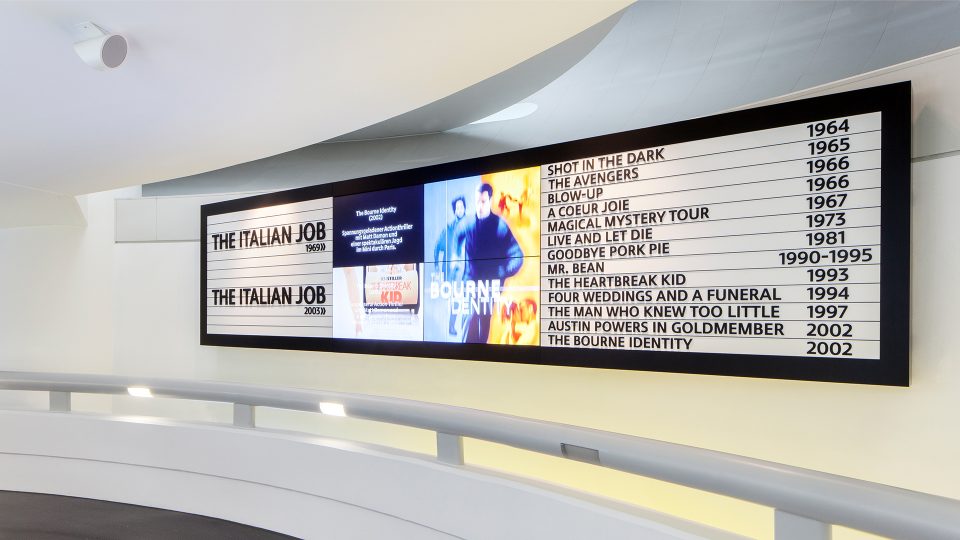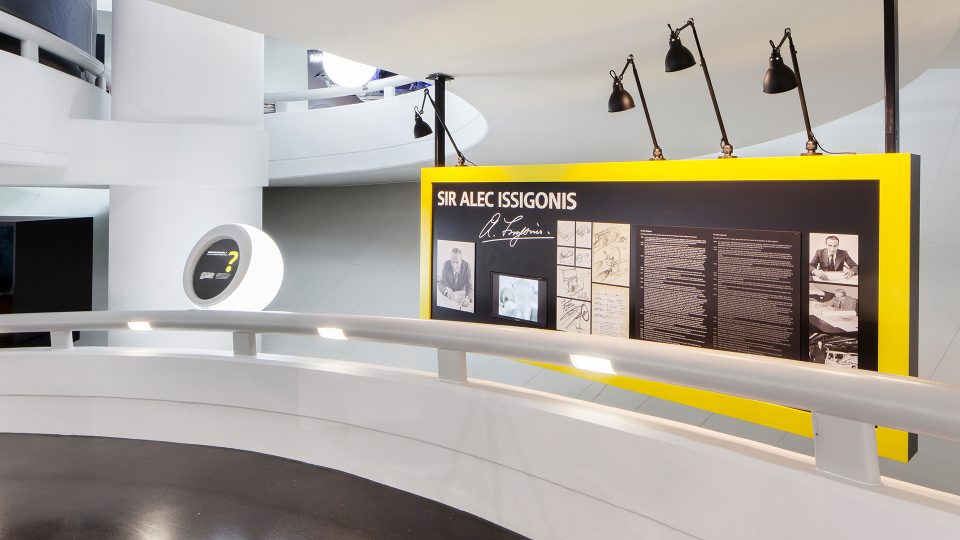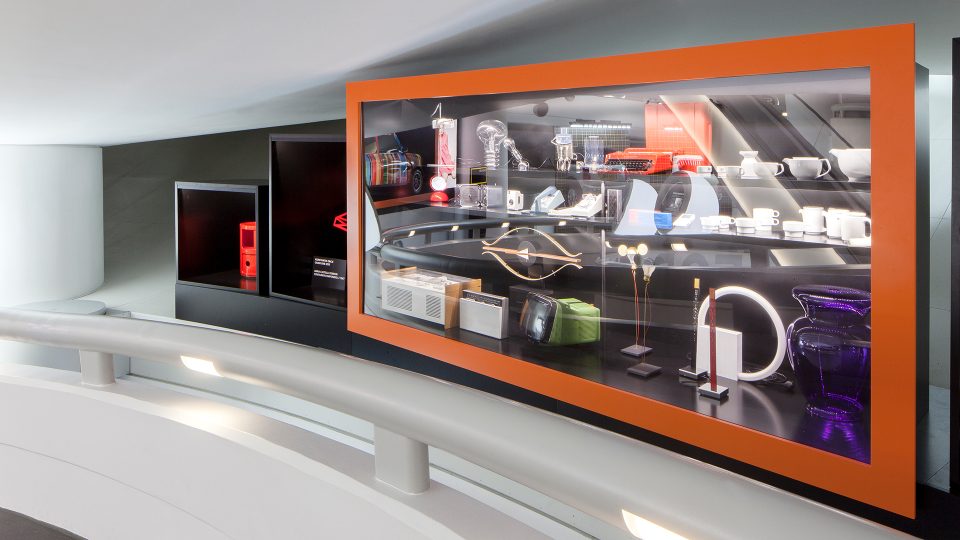 The last two platforms demonstrate the transformation of the traditional Mini to MINI of the BMW Group. Topical subjects such as connectivity and a view of the future bring the story to an end. Taking the escalator back down, visitors experience the exhibition again from another perspective.
The Mini myth and the MINI brand are experienced in a condensed, entertaining form in this unique exhibition. The museum's complex rooms are used to maximum value and at the same time are redeveloped.
Client:

BMW Museum

Services:

Concept, dramaturgy, design

Aera:

1,000 square metres

Photos:

Annika Feuss, Cologne