Reined in and free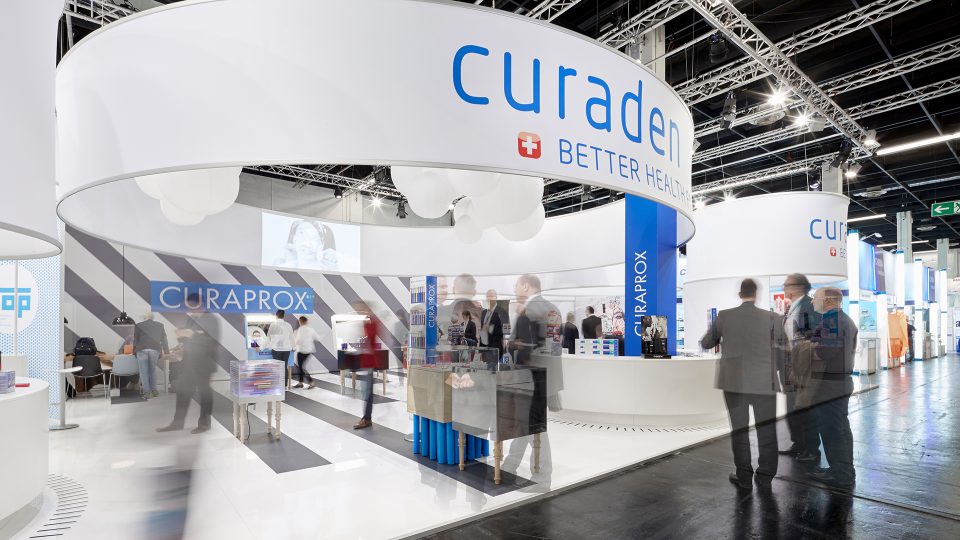 Umbrella brand, sub-brands, subsidiaries, services, product families – you name it! Not to mention logos, typefaces and colour worlds. Curaden AG is a multifaceted client. Our strategy for their stand: throw a few thematic lassos.
The brief
For the third time, we develop the brand presentation for Curaden AG at Europe's biggest dental trade fair, the IDS, in Cologne. And once again, the Swiss dental hygiene specialist's portfolio has expanded.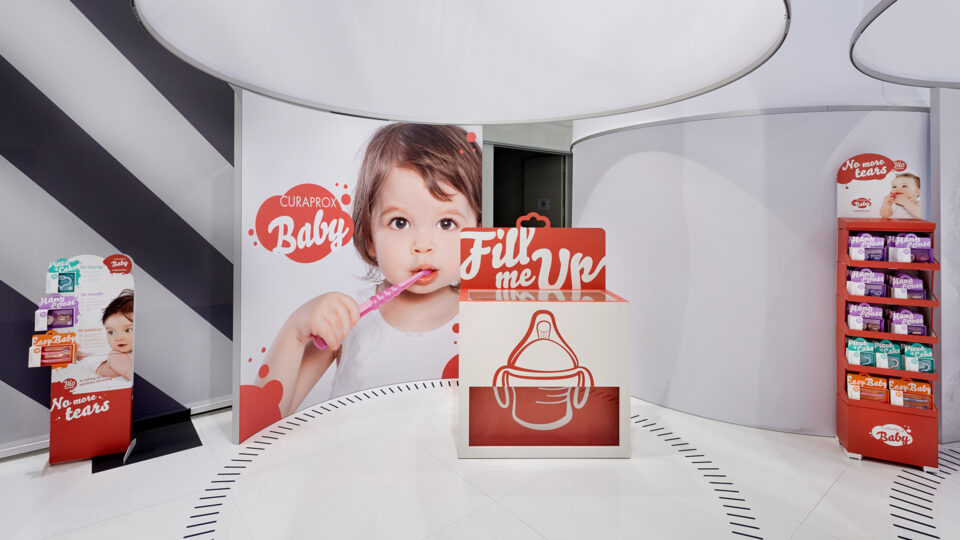 The idea
Circular ceiling elements, floor graphics and round product counters create thematic rings that both define and unite. Each sub-brand and service has its own spacious ring that centres around the respective product range.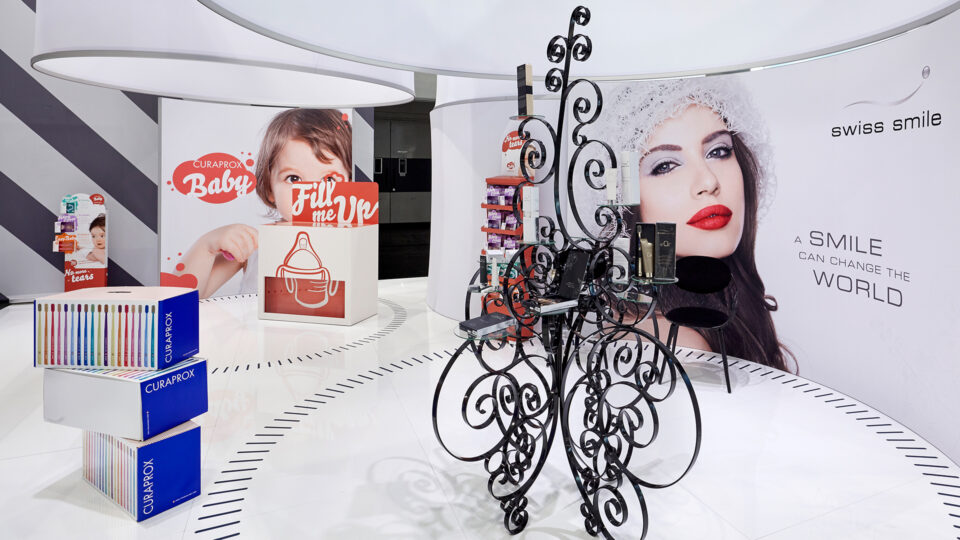 The implementation
Existing elements from previous stands, brand-specific fittings and bold artwork with diagonal block stripes create a harmonious and, literally, well-rounded picture. The result is a clear, easily legible brand and product portfolio.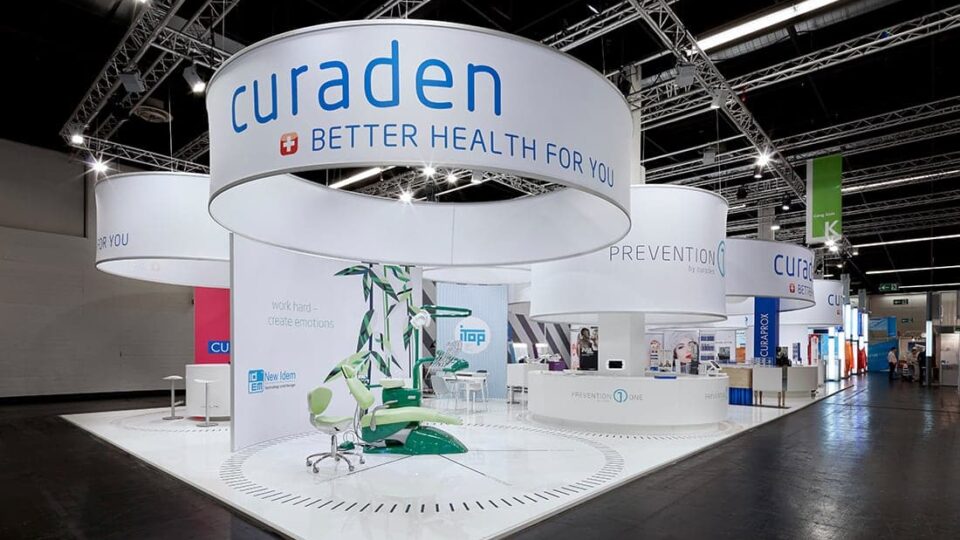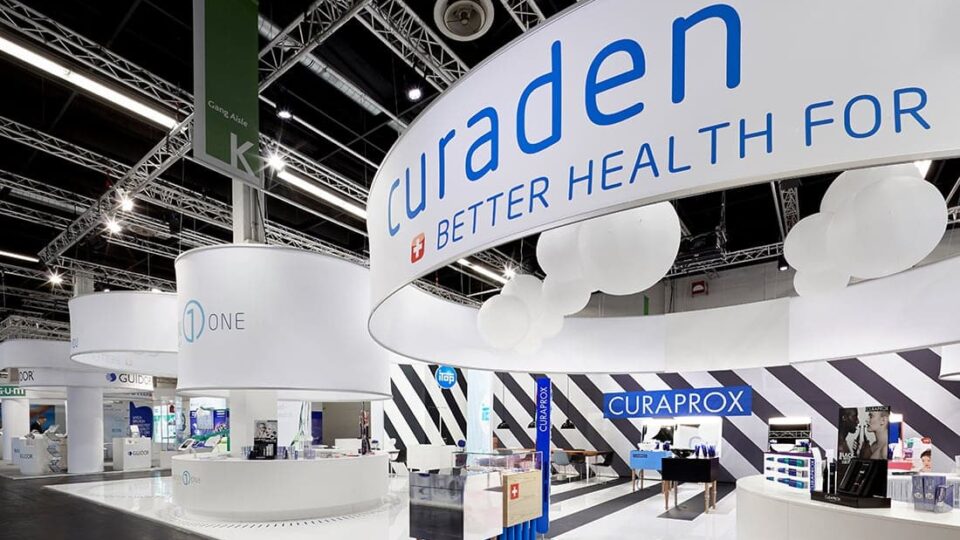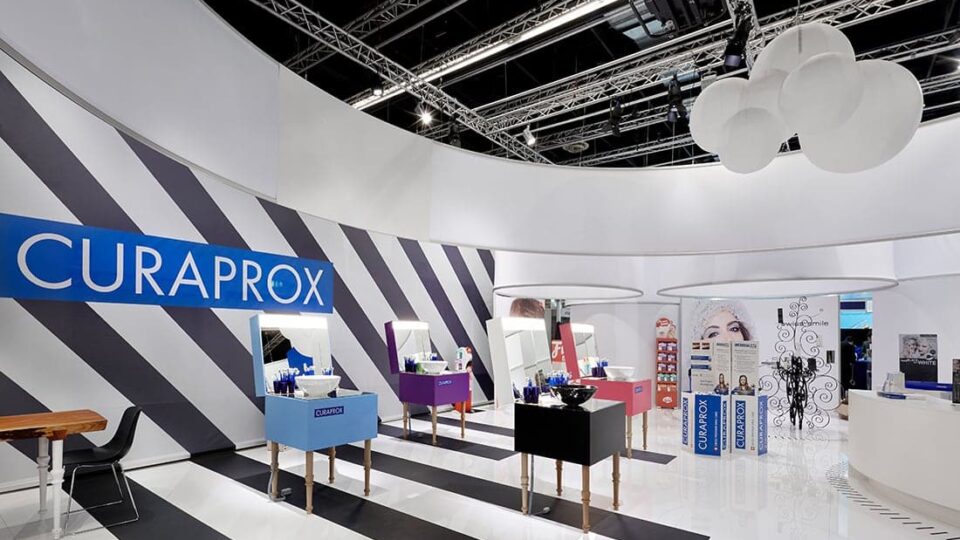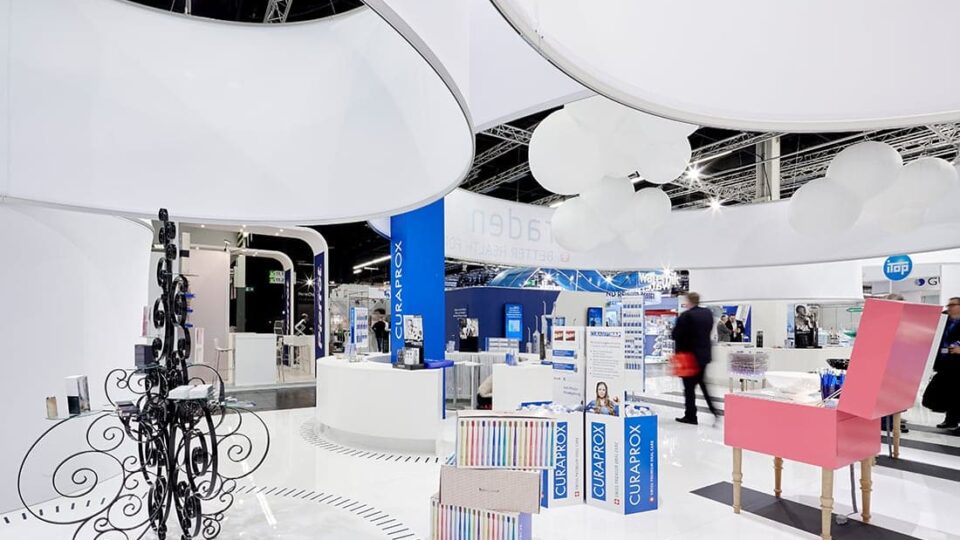 The facts
Area: 230 square metres
Concept and design: SIMPLE
Structural work: SIMPLE
Photos: Annika Feuss, Cologne