Dental Planetarium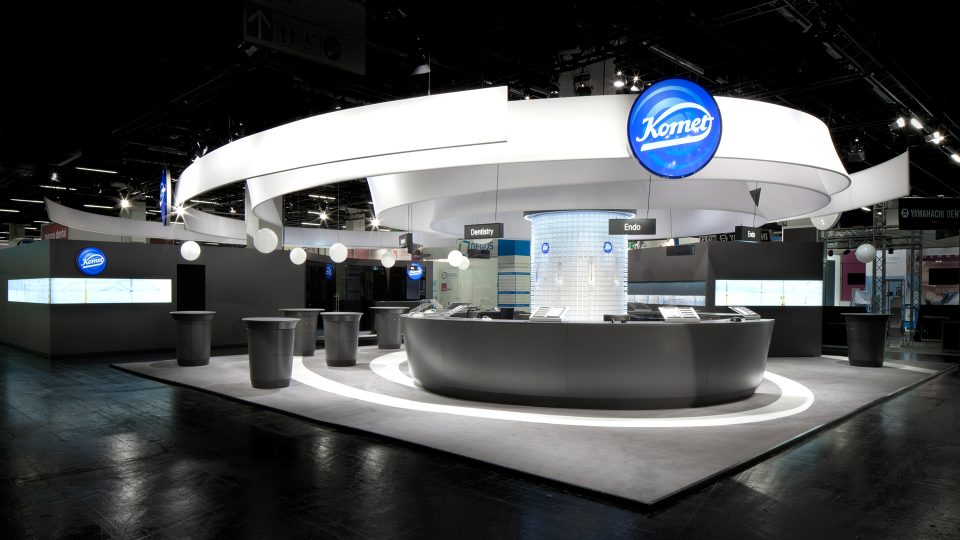 Komet, one of the biggest manufacturers of rotating instruments and systems for dental medicine and surgery from Lemgo, Germany, shows its new universe. An assertive presentation with radiant power.
The assignment
To develop and execute a new brand presentation for trade fairs and special events as part of the redesign of the Komet brand  by Bruchmann Schneider.
The idea
Evolution versus revolution. Tried-and-tested elements are maintained, layout and communication concept remain the same. But a new outfit never does any harm. The clear contrast of bright, floating lightness and sound, reliable basis brings together innovation and tradition. An open, welcoming gesture. A natural, organic space, powerful yet light.
The reality
The architecture bears the brand image: quality, reliability, innovativeness, modernity, service-orientation, flexibility. The gravitation centre of the Komet universe is its products. Its force field radiates from these products. Over 3.000 drills, grinding disks and other instruments form the luminous centre of the broad product range.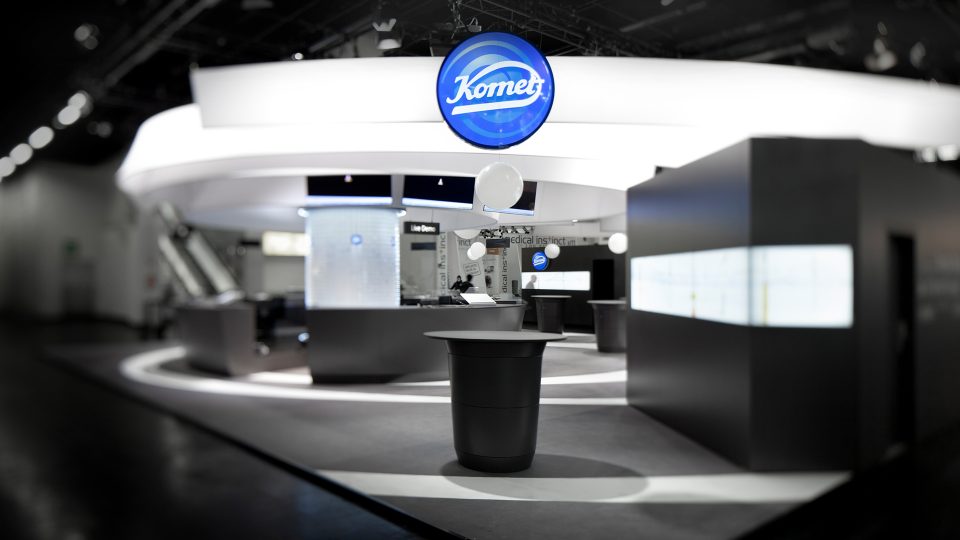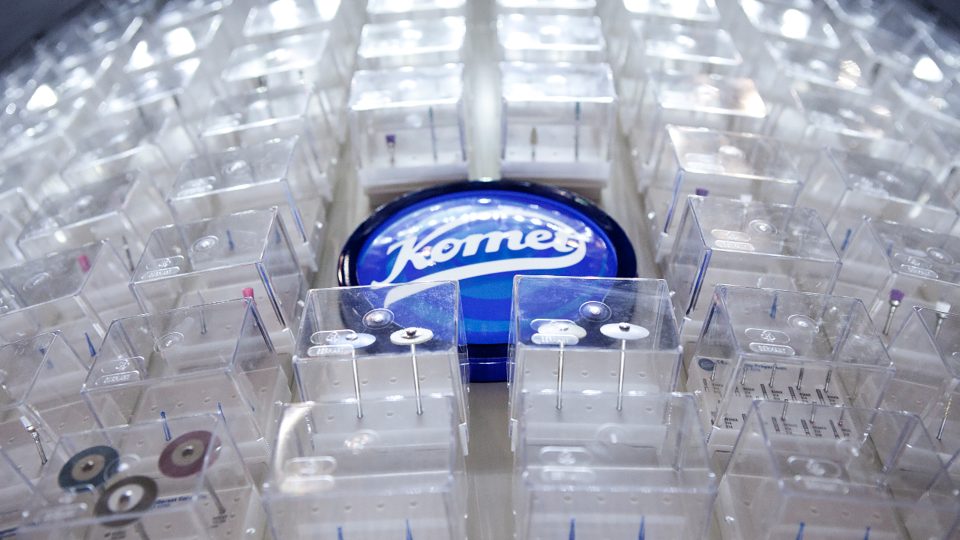 Presentation counters, live demo desks and orbits with consultation desks reach out concentrically. Installed in the outer regions of the brand universe are conference areas, the back office and a catering kitchen.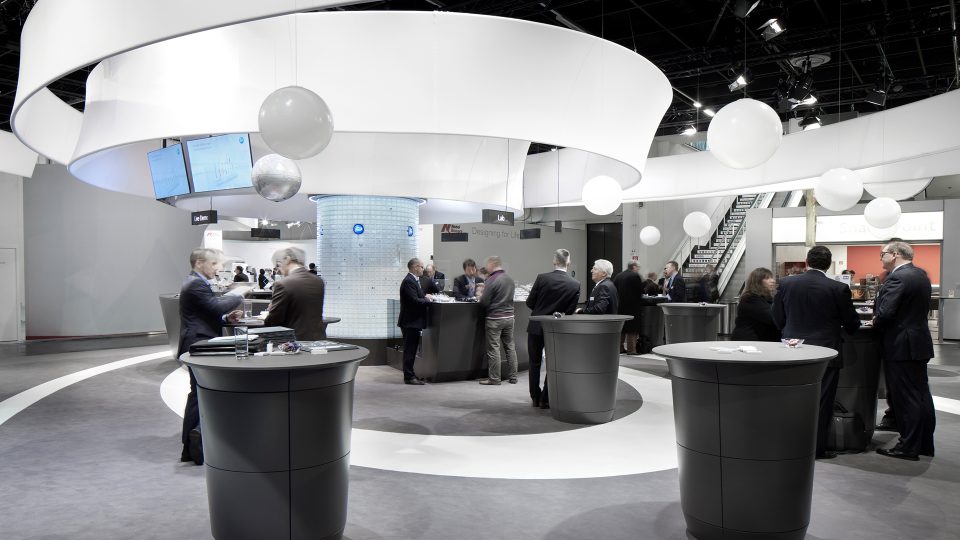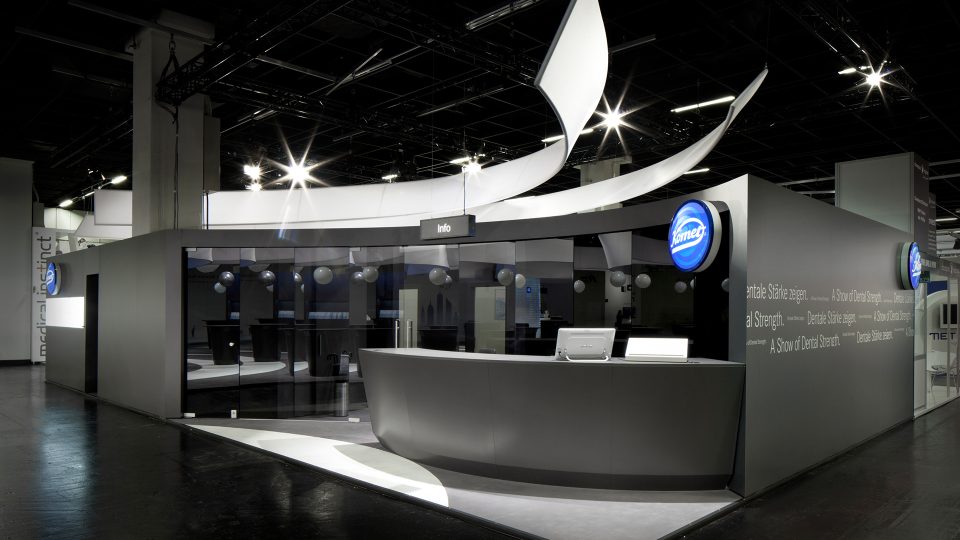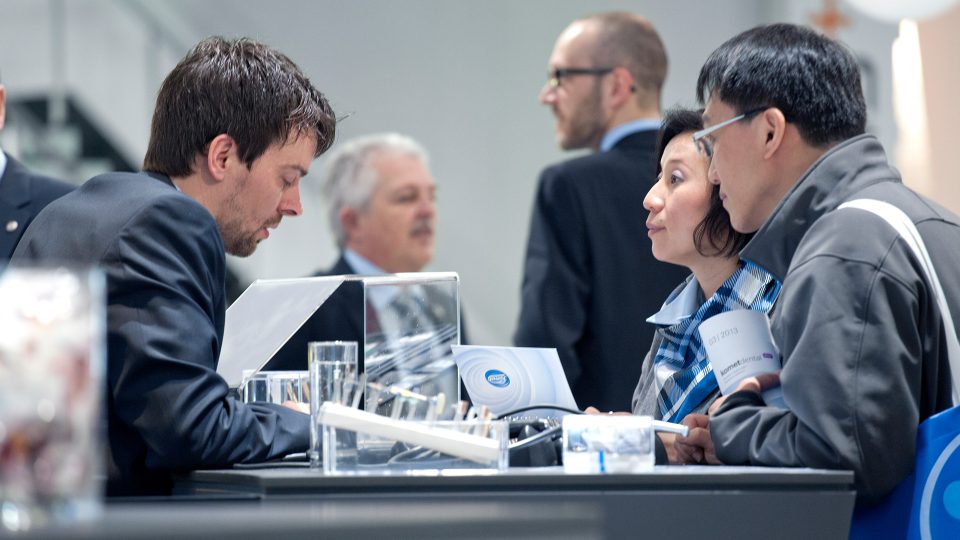 Matt, warm-looking surfaces, perfect design quality and distinguished tones underline the company's own appreciation of the product and customer. Small, more intricate objects are displayed at closer range. Surfaces, gap dimensions, construction details are displayed in perfect harmony.
Photos: Annika Feuss