Numbers Game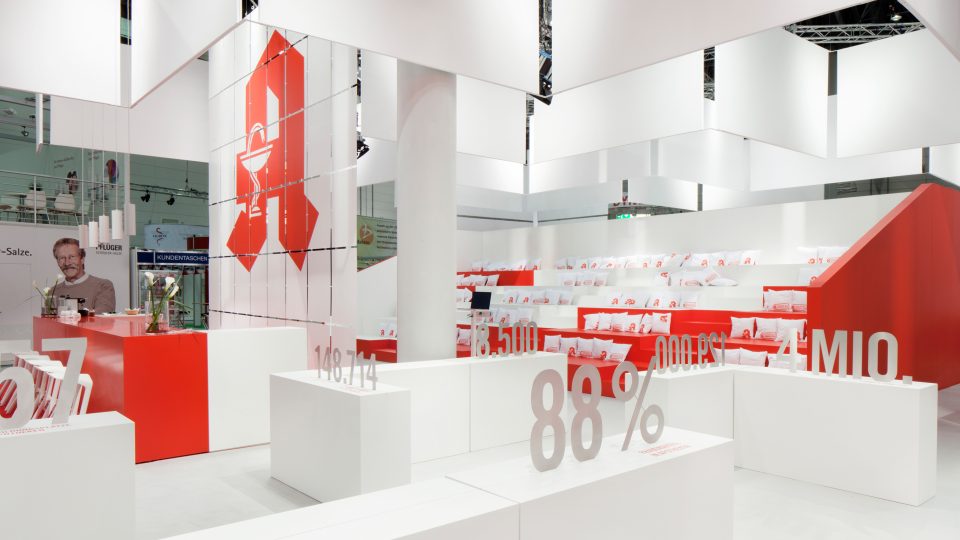 Exhibiting for the fifth time with ABDA at Expopharm. This year with a figure and fact-packed obstacle course showcasing pharmacists' competencies.
The brief
To develop and produce an exhibition stand for the Federal Union of German Associations of Pharmacists (ABDA).
The challenge
To convincingly present the many advantages of owner-run pharmacies, making use of stand components from previous years.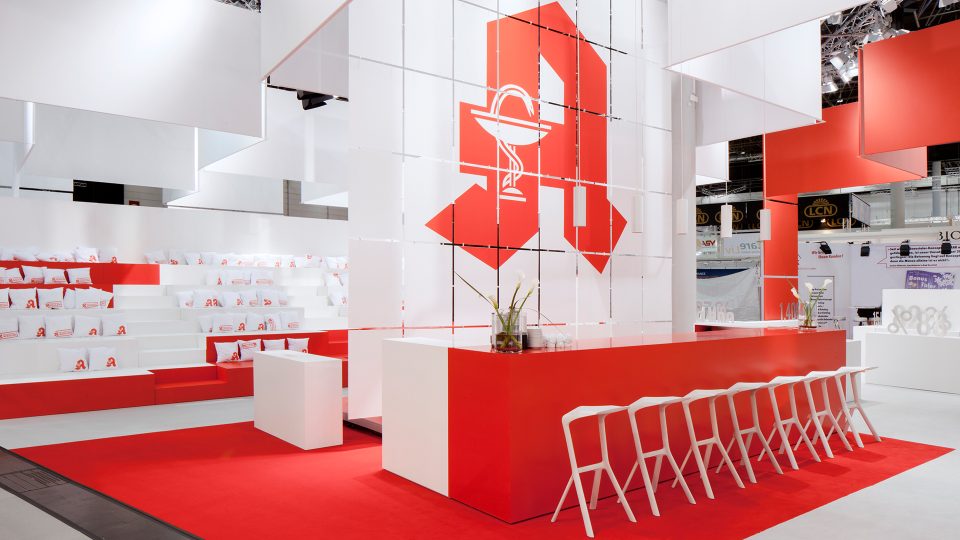 The idea
Whichever way you look: impressive facts, figures and data. Shortly before the German parliamentary elections, we pay tribute to the competencies and expertise of pharmacists.
The reality
With vertically positioned figures made of lasered sheet steel, we make the graphics physically tangible. Ceiling and wall panels form diagonal zigzag lines which divide the stand into zones. Smaller panels create screens and display areas. At the centre of the stand, an information desk and seating platforms allow visitors to engage in discussions or take a break and relax. The interactive buzzer game "Vote for your health" informs the audience about the health policy promises of the different political parties. A science slam takes place on the stage, in the lounge visitors can follow a live transmission of the German Pharmacists' Conference.
Client:

ABDA

Services:

Idea, architecture, realization

Area:

20 x 16 meters

Height:

6 meters

Communication:

Cyrano, Münster

Photos:

Annika Feuss