Rubber Soul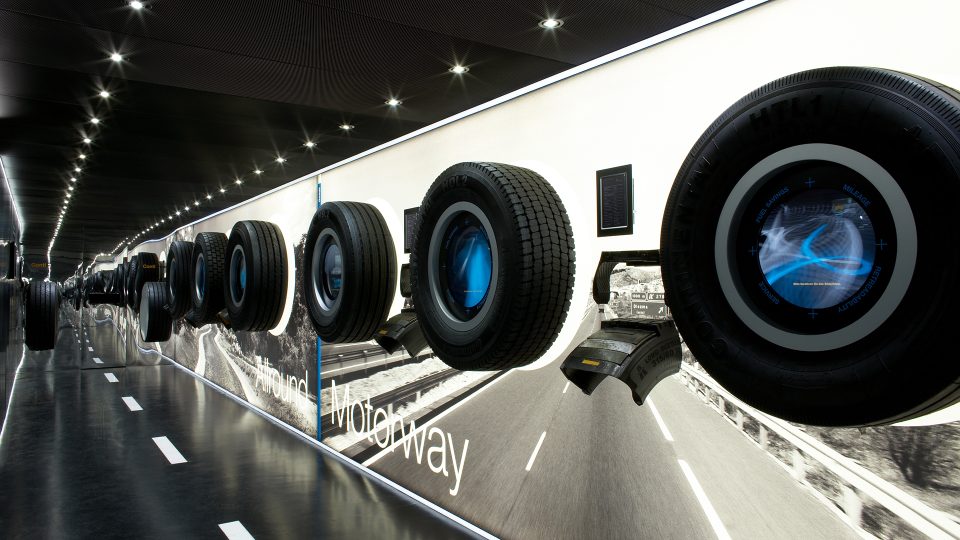 The truck tire roadshow gets ready for the second round with more space, an illusion of infinite expanses, cognitive ergonomics and entertaining stories.
The Brief
To redesign and construct the exhibition trailer for the 2009 roadshow.
The Challenge
Presenting the entire product range in an area 13.5 metres long and 2.5 metres wide. And truck tires are definitely not small.
The Idea
The product presents itself. Each tire becomes a Conti TIRE TERMINAL.
The Reality
We extend the trailer with an inflatable tent. This creates a new space for personal presentations by the product manager, and gains us more space for product presentation in the trailer.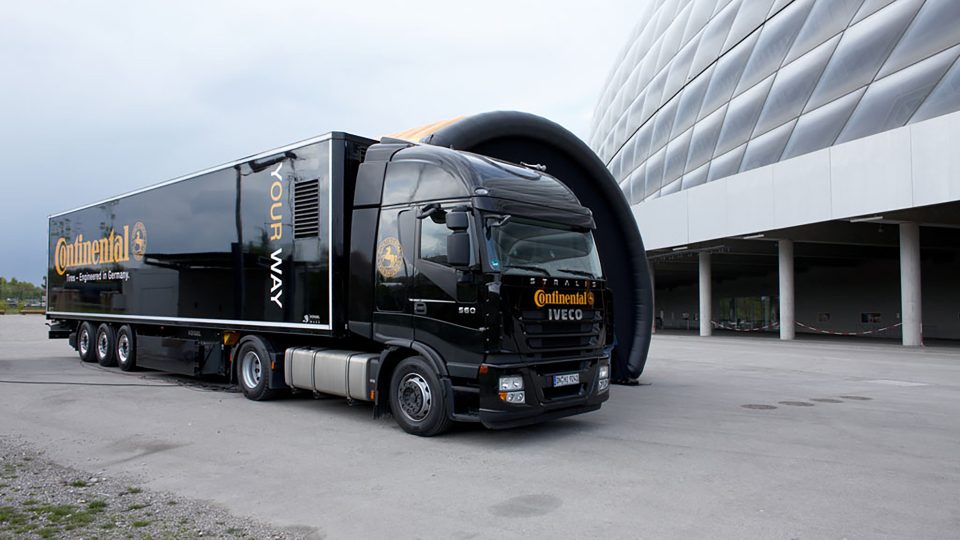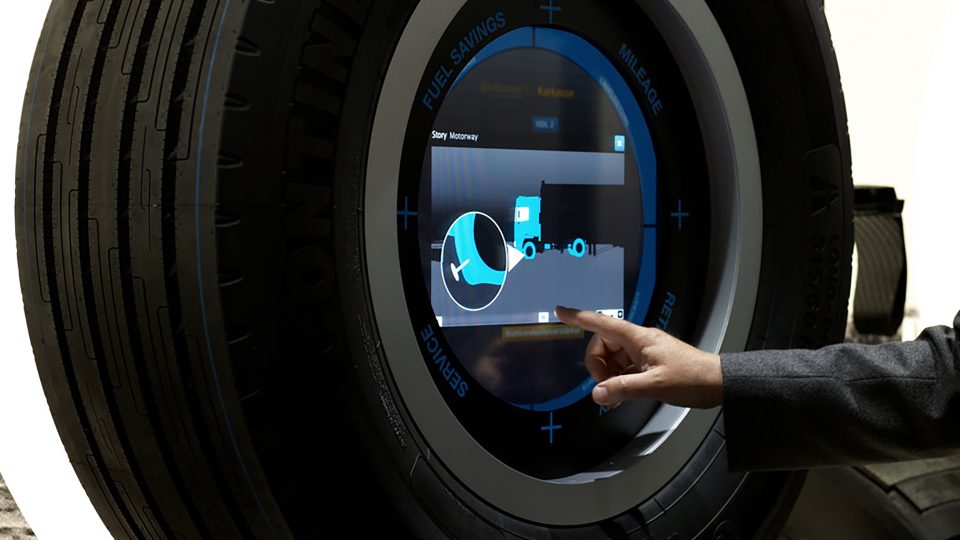 The interior of the trailer plays with the illusion of a never-ending road, extending indefinitely by way of reflection. The product segments Motorway and Allround are presented through real tires and sectioned samples.
Each Conti TIRE TERMINAL is integrated into a tire. Product and service information is easily accessible.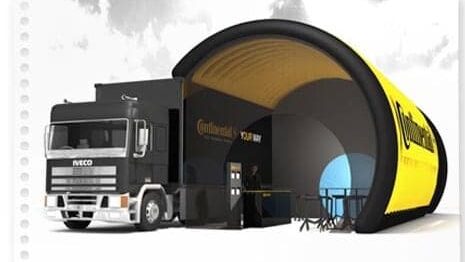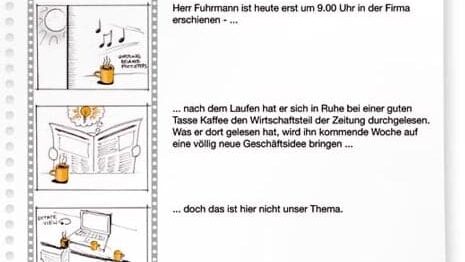 We develop the interface concept and entertaining stories, which are transferred seamlessly into the world of Continental.
Der Auf- und Abbau des gesamten Systems kann von zwei geschulten Mitarbeitern in jeweils etwa drei Stunden geleistet werden.
Client:

Continental

Services:

Concept, design, planning, construction, programming, project management

Photos:

Martin Müller, Berlin

Film:

SIMPLE