Waste not, want not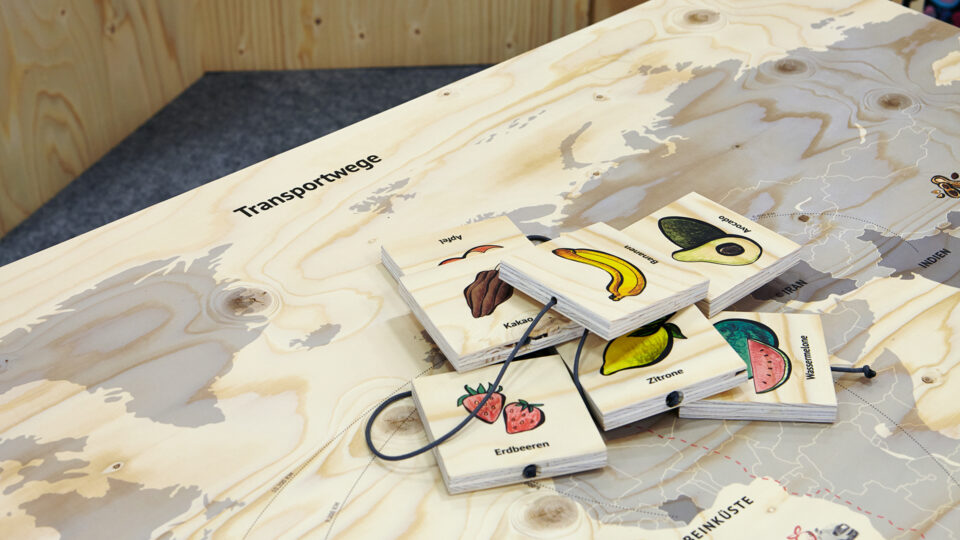 Imagine a bank that's concerned about climate-friendly farming, sustainable energy and food waste. And one that offers its exhibition stand at the International Green Week to a small organisation. There isn't such a thing?! There certainly is! At the International Green Week in Berlin.
The brief
Exhibition space of 50 m² has to accommodate an interactive obstacle course with four stages, info counter and a small back office. Everything has to be made of sustainable materials and reusable components.
The idea
A simple stand made of FSC-certified panel material, directly printed and CNC-processed. Use of ready-made elements such as fairy lights and flower pots, edible stand greenery and an upcycling concept for stand construction.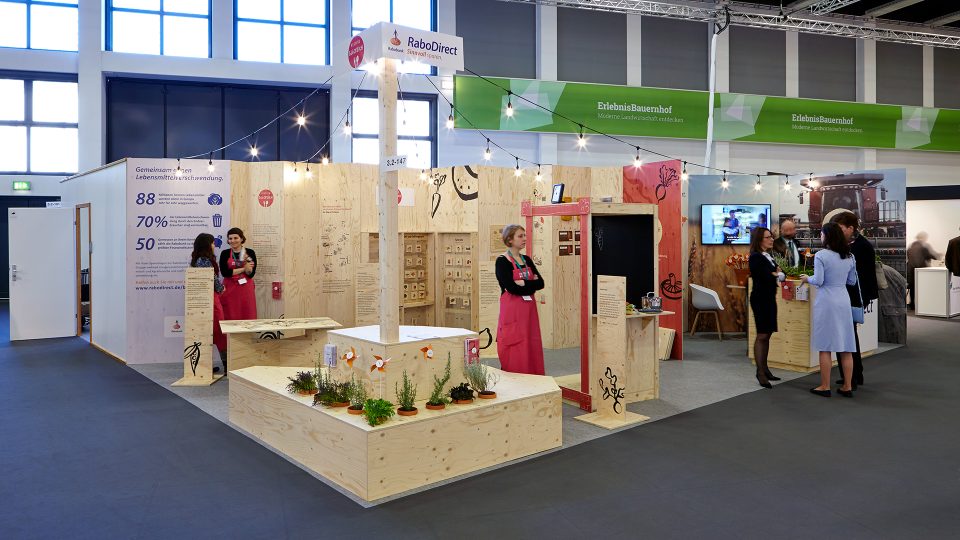 The reality
Founded as a cooperative, Rabobank from the Netherlands is one of the world's leading financial partners in the agricultural and food sector. In line with its motto "Banking for Food" Rabobank promotes sustainable projects all over the world.
One such project is run by the small but innovative Berlin-based organisation "Restlos glücklich e.V.". The bank offered the organisation a large part of its exhibition space for a children's project on the subject of avoiding food waste.
The different stages of the obstacle course are designed so that "Restlos glücklich e.V." can use them again. The stand architecture made of a free-standing, board connecting system is later turned into packaging boxes. All of the stand plants are edible and subsequently used for the organisation's cooking activities.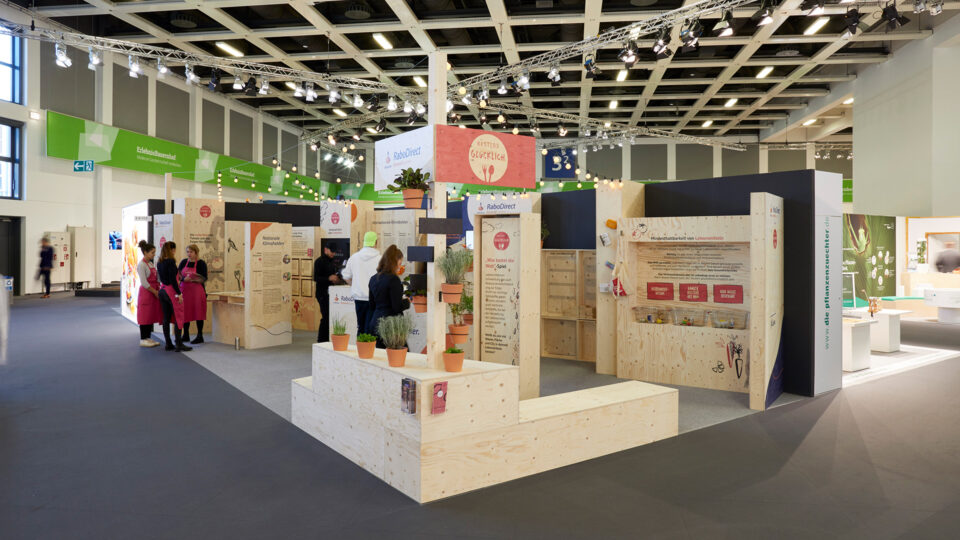 Client:

RaboDirekt Deutschland

Services:

Messestand und interaktiver Parcours, Design und MessebauExhibition stand and interactive obstacle course, design and exhibition construction

Partner:

Christine Lutz (illustration "Restlos glücklich")

Area:

50 sqm

Photos:

Martin Müller, Berlin