What Drives Us
Any company rated the most sustainable automobile company in the world for the seventh year running,* boasting the vehicle fleet with the lowest CO2 emissions in Europe, has a lot to say about sustainable management. A lot of information on a serious subject. So we offer visitors the chance to play.
The Brief
To develop an interactive exhibition about "Sustainable Mobility."
The Challenge
Modularity. Sustainable materials. Communicating core messages in under five minutes.
The Idea
Playing is fun – and sustainability is fun, if it is communicated in the right way. We make the experience come alive through interactions and stories of everyday challenges. Serious Gaming forms the communication concept.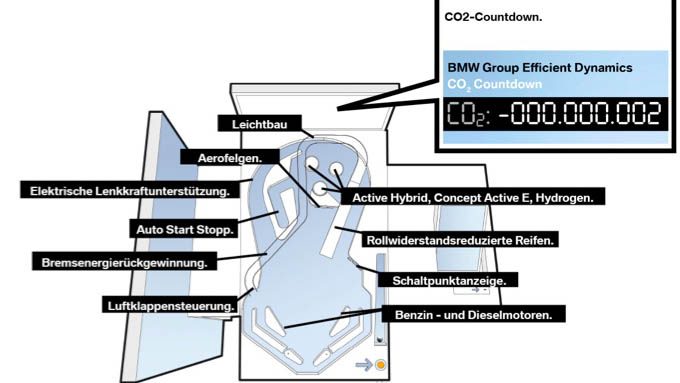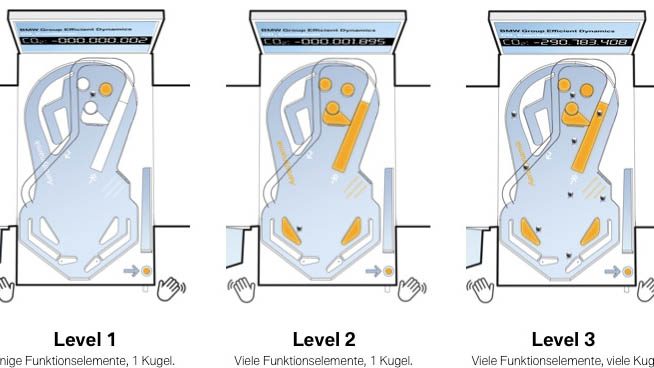 The Reality
The exhibition creates a distinguished picture of the BMW Group's commitments. Information is divided into manageable chunks. The entertaining games subtly convey their messages. The focus lies on the challenge: visitors are encouraged to play again and improve their performance.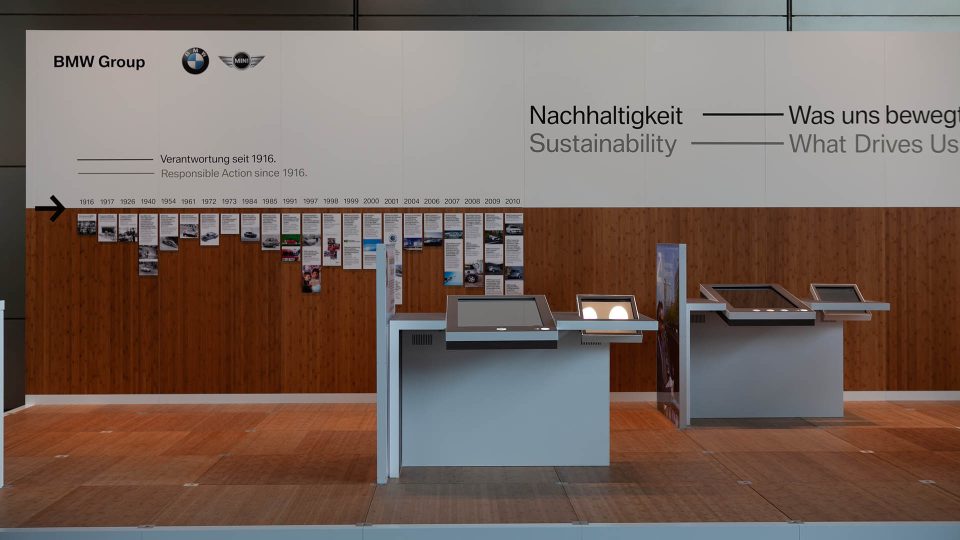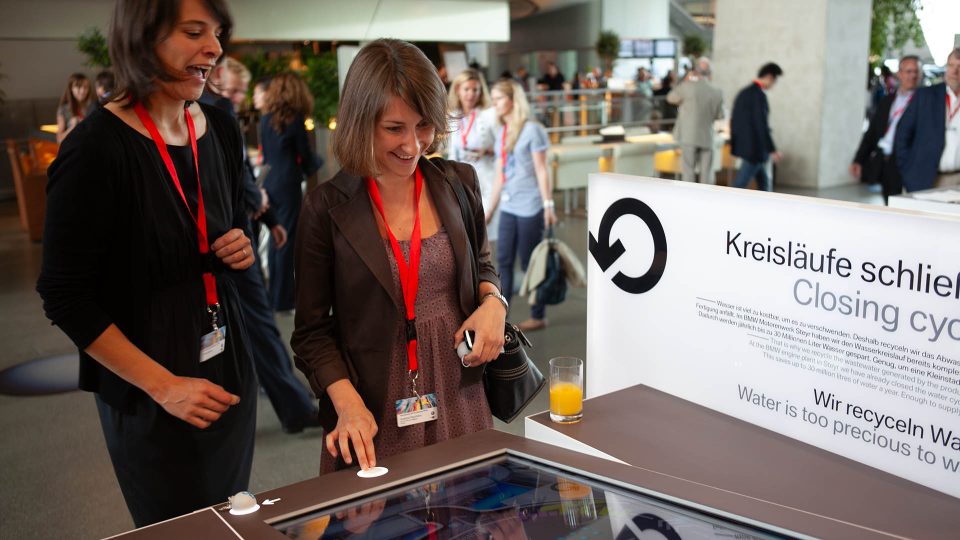 In the exhibition we use sustainable materials such as linoleum, bamboo and energy efficient monitors. The stand-by screens use dark colours, conserving energy. After successfully premiering in Munich, two exhibition sets tour the world.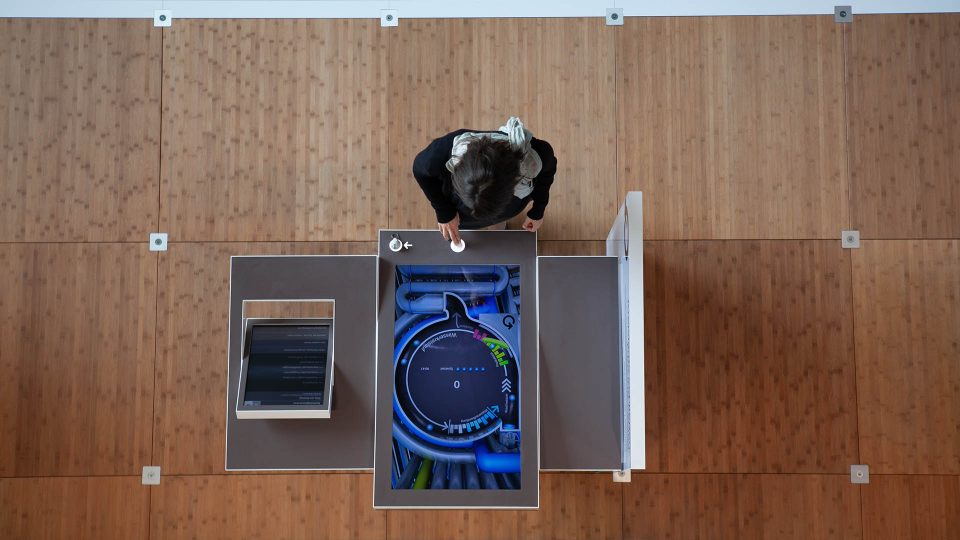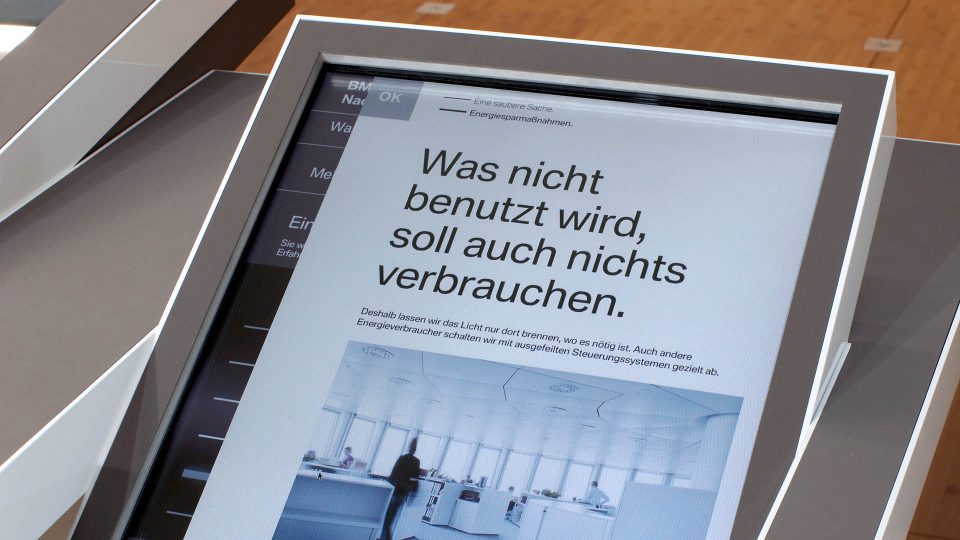 The Details
With "Efficient Dynamics Pinball" the visitor experiences the big impact that energy-saving technologies integrated as standard have on CO2 emissions. A real pinball experience is simulated thanks to a Real Time 3D Game Engine and Force Feedback Technology, which are located directly in the exhibit itself.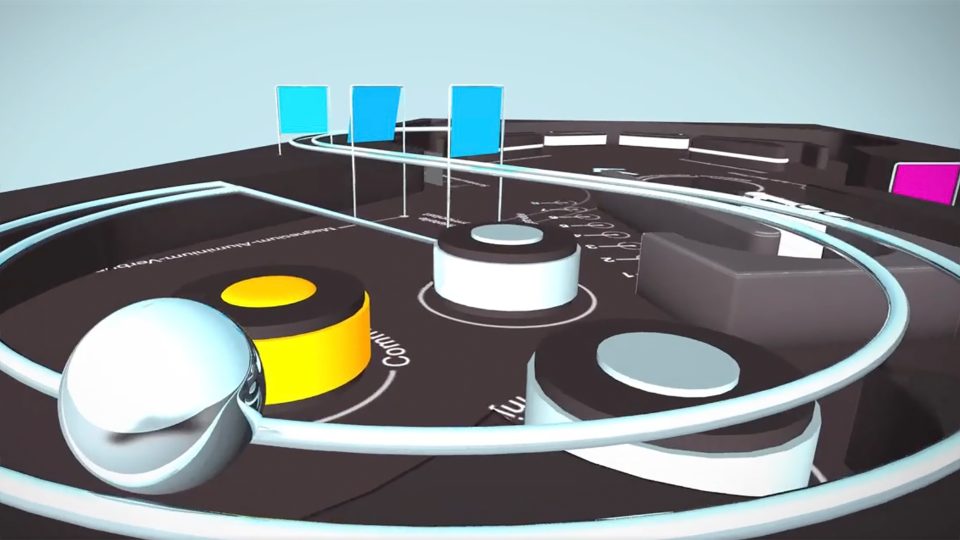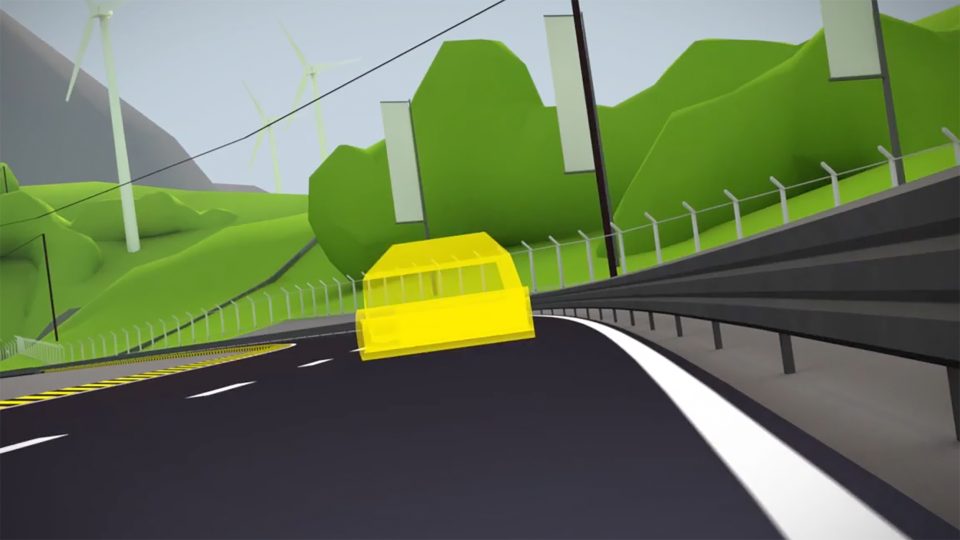 The aim of the "One litre race" is to negotiate as much of a set route as possible, with a limited amount of fuel. Intelligent user-behaviour and fuel-efficient driving techniques influence the outcome. Visitors learn that driving behaviour has a significant impact on fuel consumption.
Visitors experience the difficulties of maintaining a closed water cycle in "Spinball." To succeed, both skill and speed are required.
Traffic management is highly complex. Yet even dense traffic can be kept in flux with an optimised combination of measures. Engaging feedback empowers visitors to test these combinations.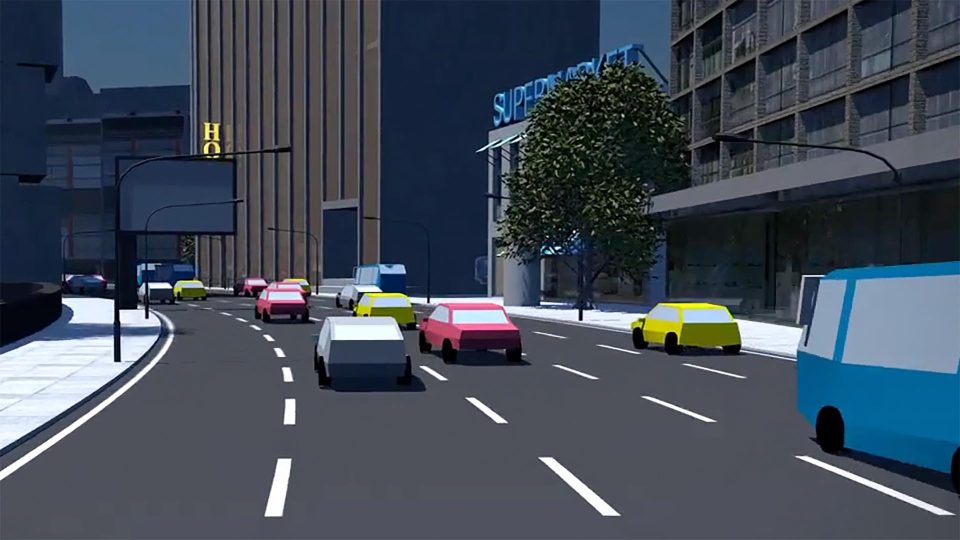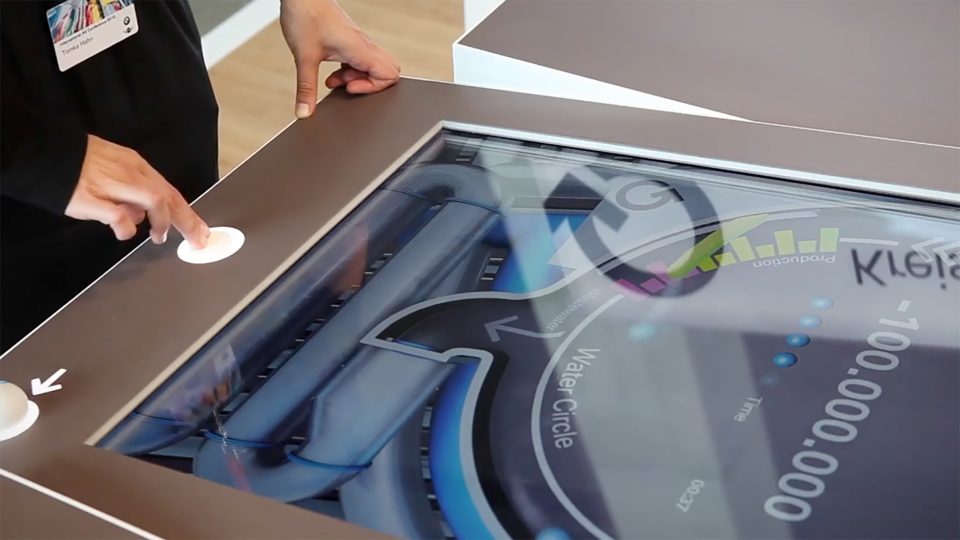 The "Sustainability Factbook" enables visitors to discover extensive topics in more depth.
*For seven consecutive years the BMW Group has been the sector leader in the Dow Jones Sustainability Index, the most respected economic sustainability index for companies.
Client:

BMW Group

Construction:

Expotec, Mainz

Music:

Daniel Migge

Photos:

Martin Müller, Berlin, SIMPLE