Invisible Vision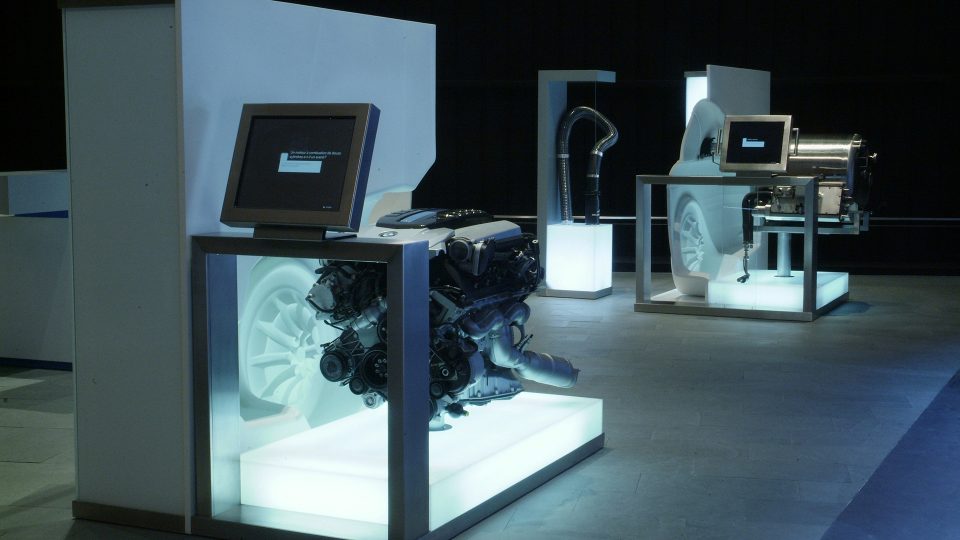 We make the invisible visible. We trace and impress, unveil and expose, penetrate and elucidate complexity.
The Brief
To develop and realise the technical communication concept for the launch of the BMW Hydrogen 7. It is the world's first vehicle with a hydrogen-powered combustion engine to go into series production.
The Challenge
Making an entirely new technology, product philosophy and future vision into an interactive experience.
The idea
The Hydrogen 7 is a pioneer, shaping the hydrogen worlds of today and tomorrow. A white square eloquently visualises the gas and illustrates complex processes.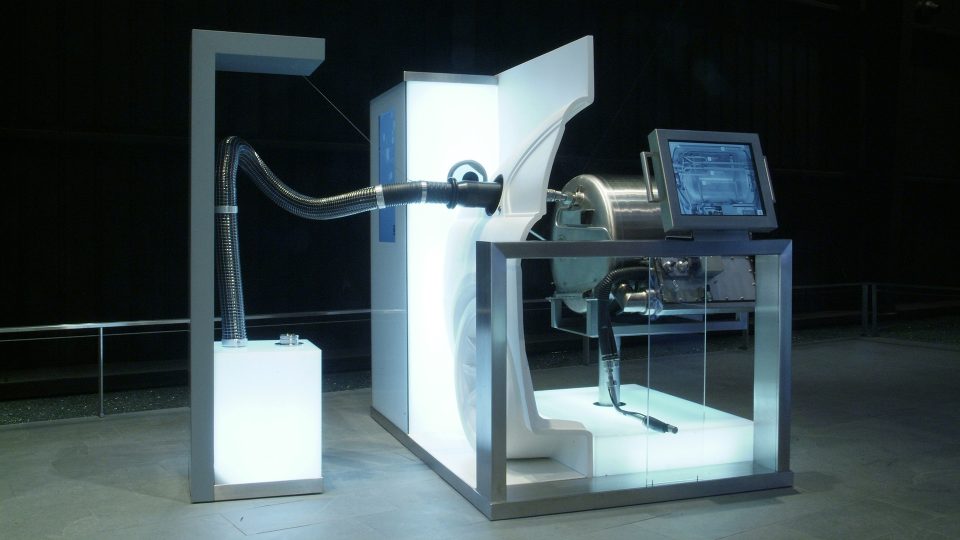 The Reality
BMW gives us an in-depth view into the development of the Hydrogen 7. We have exciting discussions with experts, and access to highly-classified information and the highest of high-tech laboratories. Piece by piece, our comprehension of this new technology and vision grows. We make the product, environment and future intelligible with semantic cards. The infinity symbol is linked to the cycles of regenerative energies and hydrogen.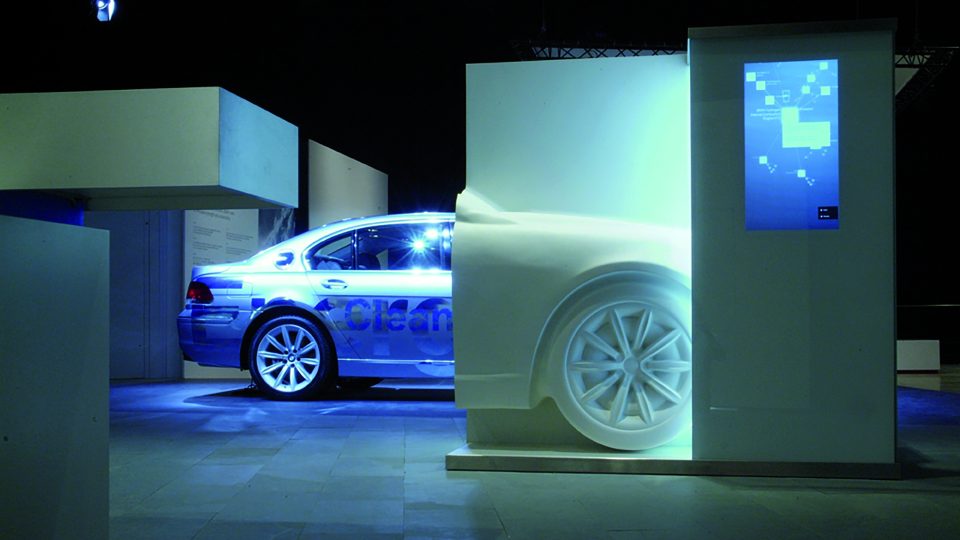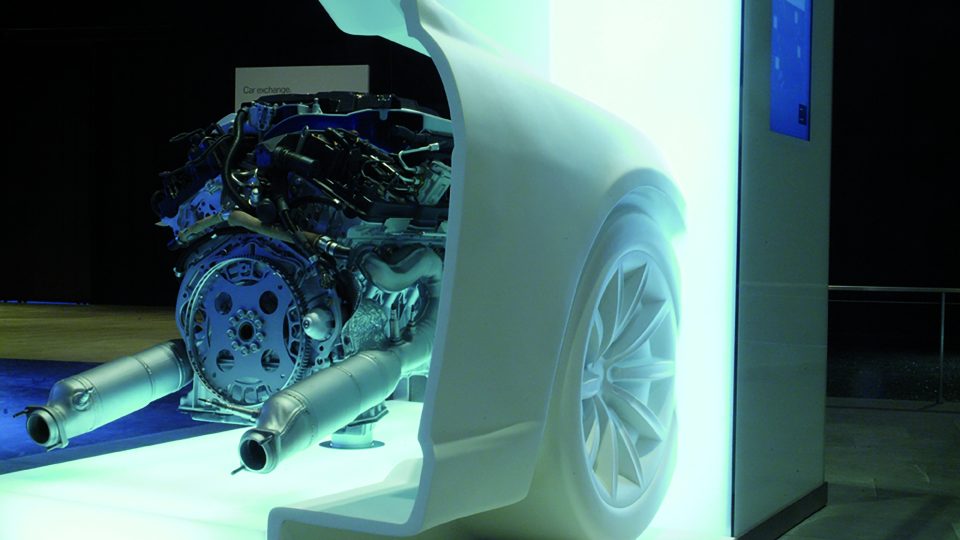 The moulded form of the Hydrogen 7 supports both exhibits about the series production that distinguishes it; and the natural forces that drive it.
The Details
The high-quality media production and technical visualisation characterise the project. These are realised with interaction designer Marc Potocnik.
Engine
Hydrogen technologies are made accessible to visitors through an interactive screen. One technology that really stands out is the twelve-cylinder engine: it is bivalent and can be powered by both hydrogen or petrol.
Series production
An engaging animation explains how the vehicle is produced. Series production is an extremely complex process and differs substantially from the production of a prototype. A carbon-fibre component demonstrates the new developments required for vehicle construction.
Tank
A real hydrogen tank is the centrepiece of the exhibit. We position it as it is in reality, referencing it with the moulded form of the Hydrogen 7. An on-screen slider reveals the refuelling process, and we give visitors an inside view of the technology. In the analogue world, the tank cap of the moulded vehicle is open and coupled to a tanking pipe.
Did you know…
The tanks are built by Magna Steyr Space Technology. They have extremely effective insulation. Inside, a coffee served today would stay hot for a year – and the walls are only five centimetres thick. If polystyrene insulation were to do the same, the walls would have to be 17 metres thick!
Photos and Video: Uli Grohs