Radiating Bizarreness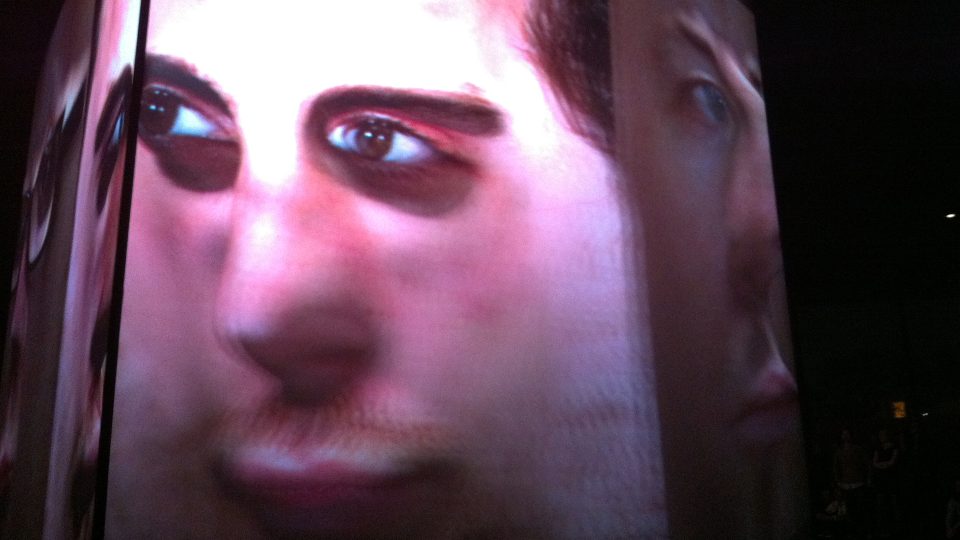 An invitation from the new National Gallery in Berlin gives the art collective Apparatjik their first big individual project in Germany in March – we are there.
A projection cube developed and built by us stands in the centre of the audiovisual installation and performance. Reflected film and animations radiate their way through the open glass hall of the National Gallery to the urban space beyond.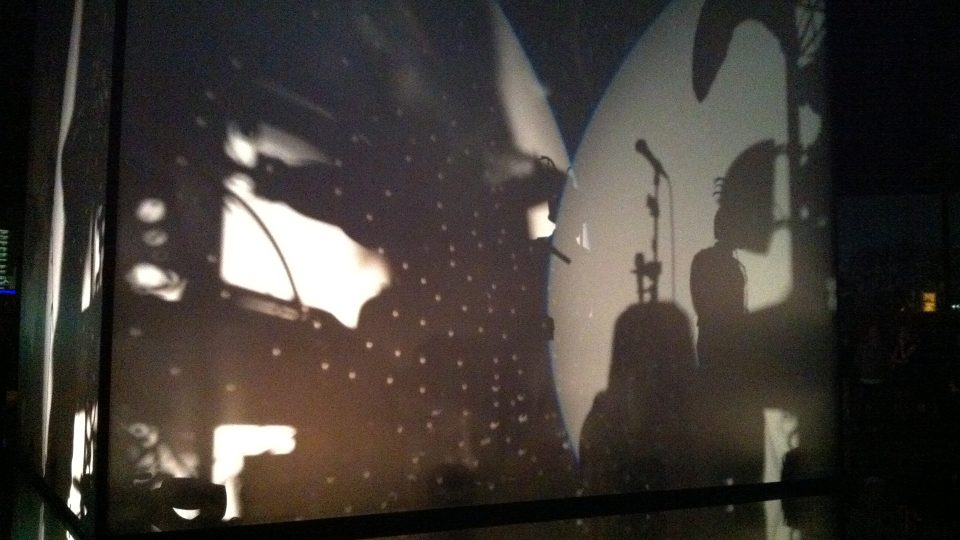 Apparatjik was founded in 2009 by four famous international artists: Guy Berryman (Coldplay/ London), Jonas Bjerre (Mew/ Copenhagen), Magne Furuholmen (AHA/ Oslo) and Martin Terefe (Kensaltown Records/ London). Apparatjik defines itself as an experimental platform.
Photo: Manfred Brückels, Apparatjik, SIMPLE