Dynamic shopping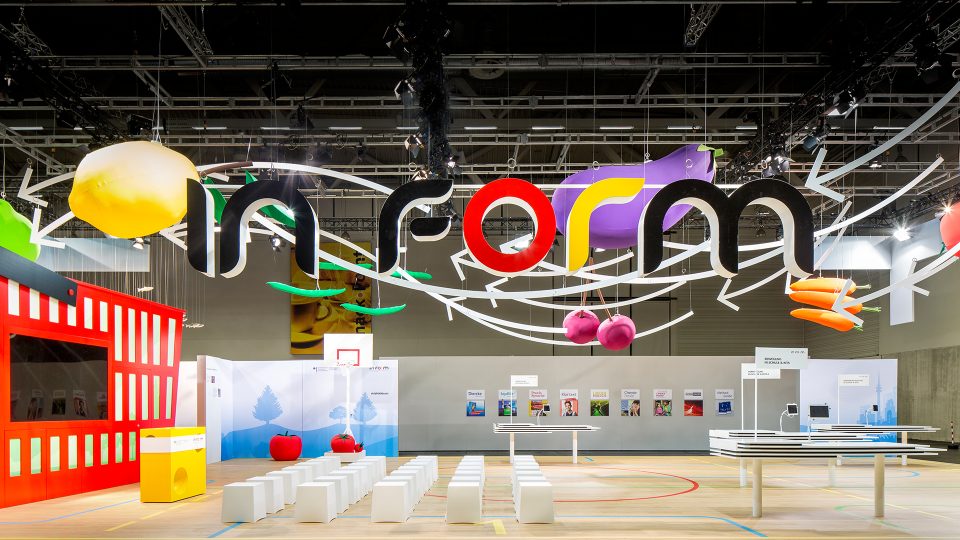 After four successful years, simple has now been commissioned to update the design of in form's exhibition presentation –Germany's initiative to promote healthy diets and more physical activity. The general setup is being revised creatively, technically and in terms of content for the next four years.
The assignment
The set has to be revised as a result of content modifications and following the introduction of new exhibition processes and fire safety regulations. In future, numerous partners and participants should also be able to present themselves in alternation on the exhibition stand. Participatory activities and shows should also be possible.

The communicative focus lies on healthy shopping and physical activity in everyday life.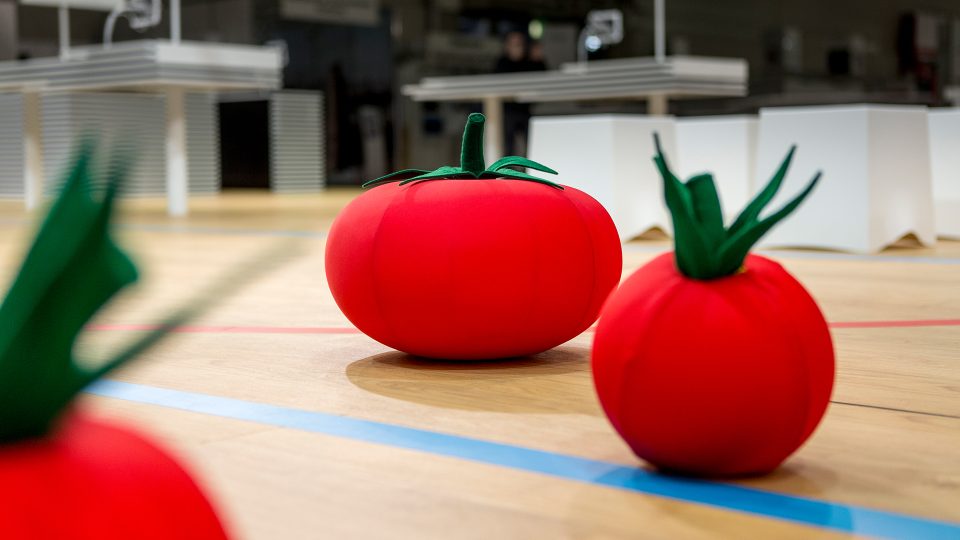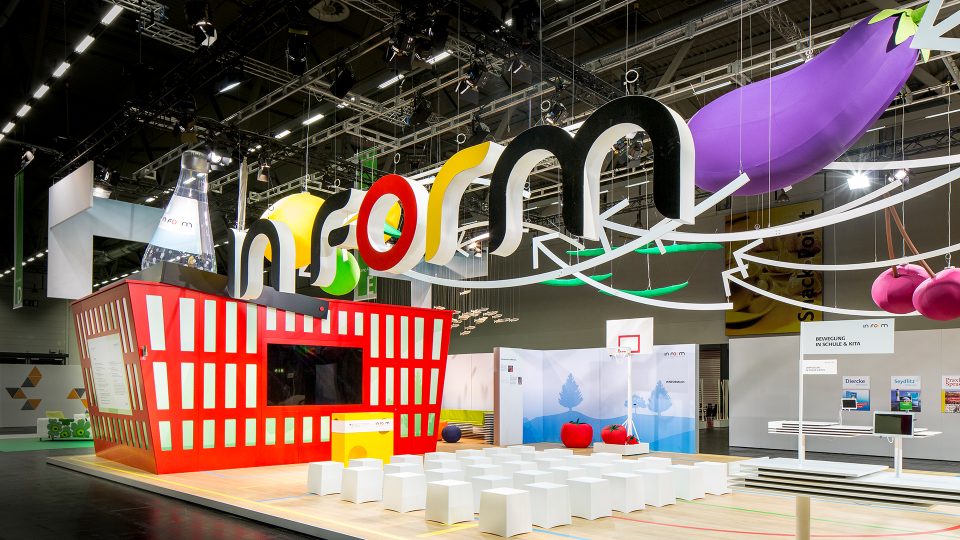 The concept
The existing concept will be carefully developed. New motifs will supplement and extend the overall presentation. The arrows on the hall ceiling will direct healthy food directly into the oversized shopping basket and simultaneouslysymbolise physical activity and sport, represented by stylised gymnasium floors.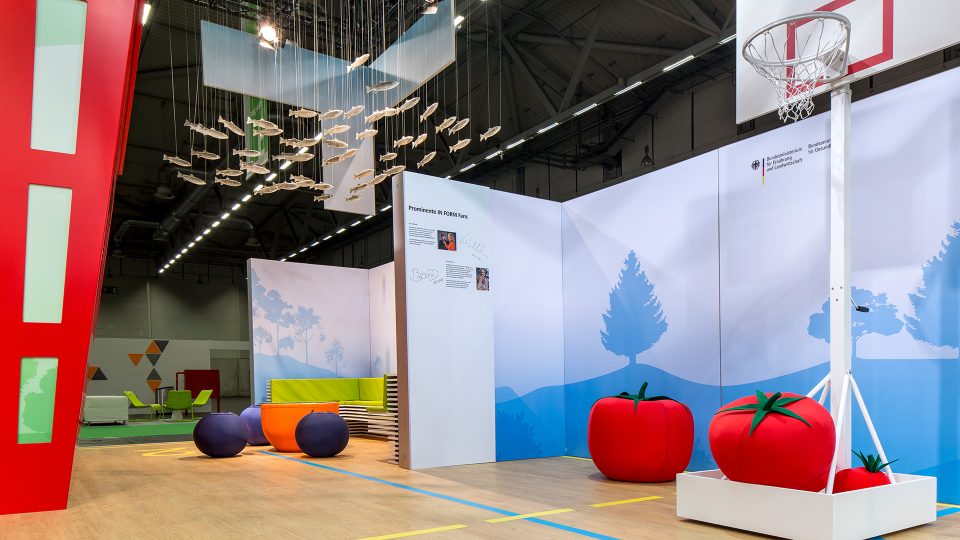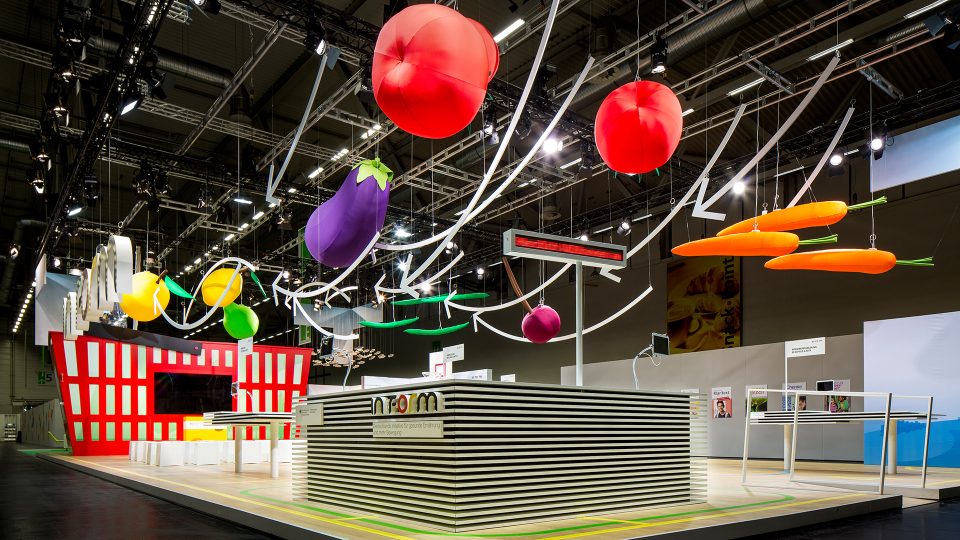 Implementation
To satisfy new fire safety regulations, all flying objects will be designed as inflatables, also reducing the storage space required. Most of the objects on the floor are movable, which means that activities such as zumba or wheelchair basketball, which take up a lot of space, can be easily carried out.

Simple has developed the entire set technically and creatively and is carrying out construction and dismantling logistics with its own team.
Client:

Federal Ministry of Food and Agriculture (BMEL)

Services:

Concept, design, planning, construction, realisation and logistics

Photos:

Annika Feuss, Cologne