Platform for Innovations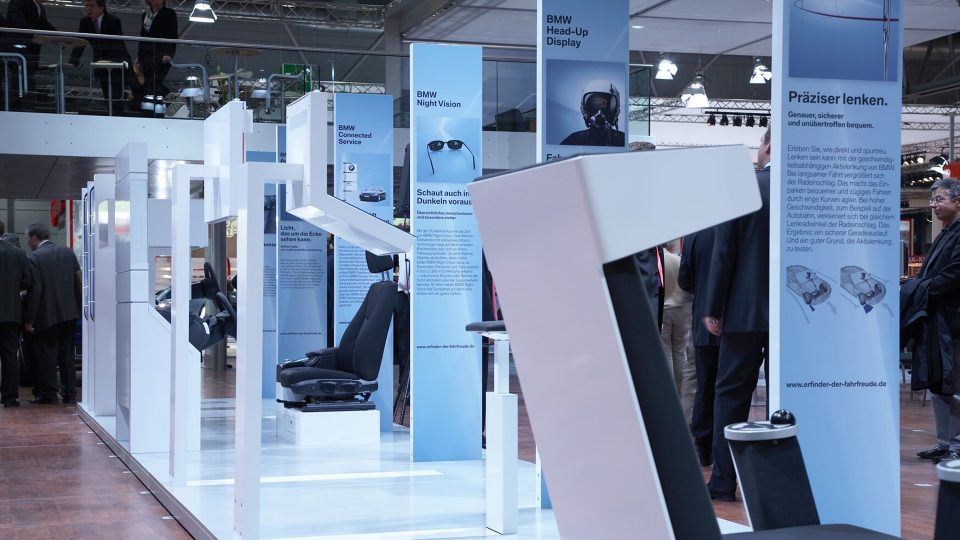 Demonstrating technical principles, highlighting their benefits and stimulating interest -simple enables visitors to experience new technologies with all their senses.
The exhibits, which were created as a "plug and play" platform, were designed for flexible use at trade shows, events as well as in trucks and at BMW subsidiaries. The system is ready for use in next to no time and is easy to assemble and dismantle. ,simple developed three of altogether six exhibits and was also responsible for the overall design (including graphic and media design) and controlled project realisation.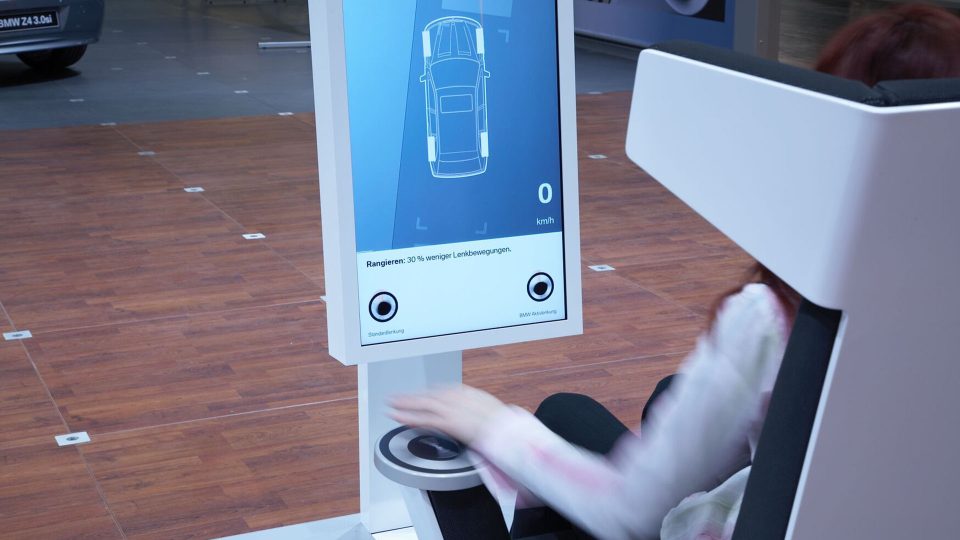 Visitors are able to recline in a comfy lounge chair and experience and directly compare BMW's active steering. Two activator-driven, stylised steering wheels move according to an animated film, which explains the differences between conventional and active steering.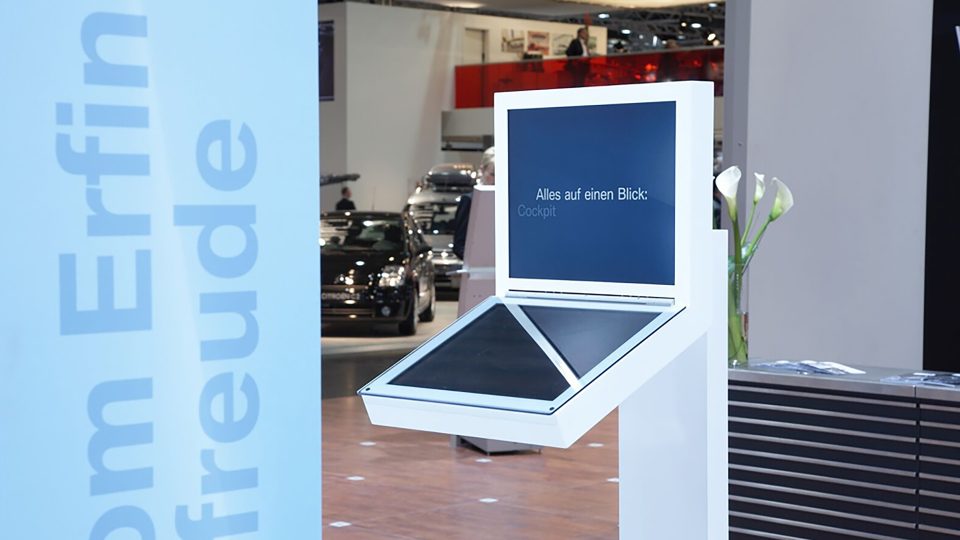 A structure consisting of two monitors and a playful typographical animation explains to visitors in an intelligent way the new Head-Up Display. Text inserts move constantly between the top and bottom screen. They became faster and faster until the eye is barely able to follow or take in important information. When visitors lift up the protective screen on the monitor, the contents on the top screen are brought together by reflection in the shield. In this way, visitors can see them easily. The Head-Up Display technology comes from the aviation industry and makes it possible to mirror all important information directly into the driver's field of vision.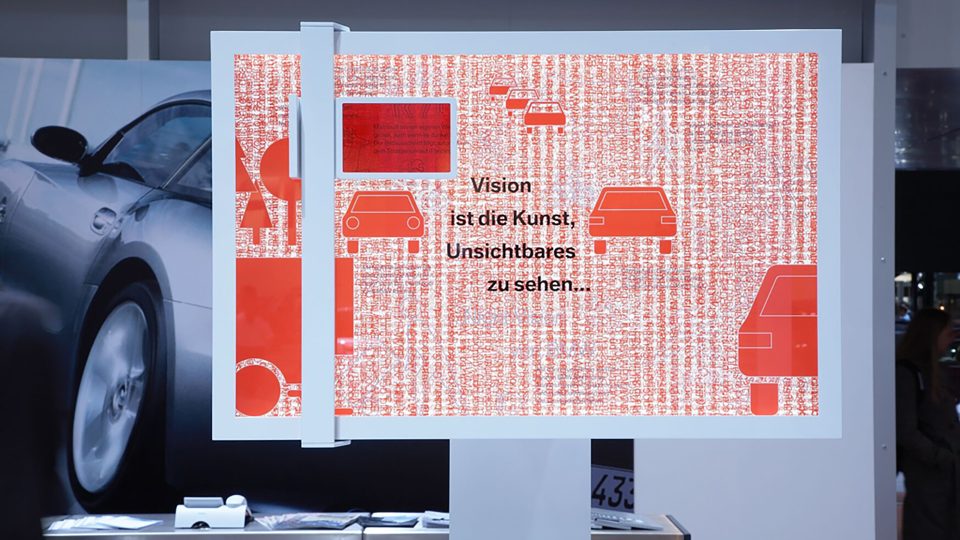 The NightVision assistant system is based on infra-red cameras. Everything that radiates heat becomes visible – especially man and animals. To explain the technology, a method we are familiar with from old school books is used: grey text passages are hidden in a repeating pattern of red letters. They can be made visible with a red filter film. Intelligent, short texts describe the benefits of the system.
Photos/Video: Martin Müller