Permanent representation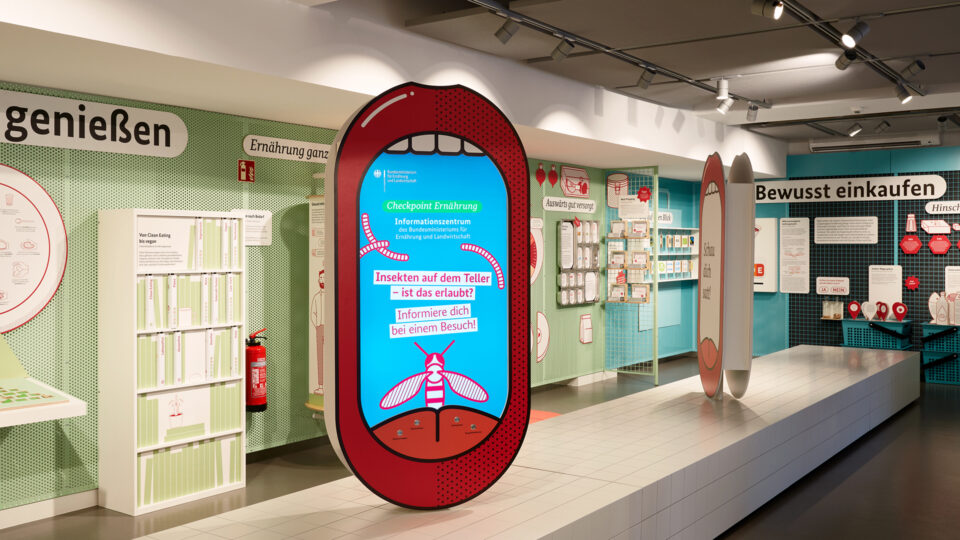 Grow, shop, store, prepare, nourish, enjoy. Together with our partner agency m&p, we are creating a place for the Ministry of Life to communicate and exchange knowledge on these important topics: the Checkpoint Nutrition. Very central, in the middle of the capital.
The task
A former bank branch on Friedrichstrasse – opposite the Friedrichstadtpalast – is to be transformed into a multifunctional exhibition and event space. The target group of the interactive exhibition with hands-on workshops are school classes, constituency groups or interested citizens. Specialized audiences, media and representatives from politics and associations will be able to exchange ideas at events such as panel discussions and lectures.
The idea
We make the complex and often contradictory knowledge about nutrition easily accessible. Therefore, we design a permanent and a temporary exhibition, in which specific nutritional knowledge can be experienced sensually and directly. Workshops with real food for hands-on teaching complement the interactive and cognitive knowledge transfer.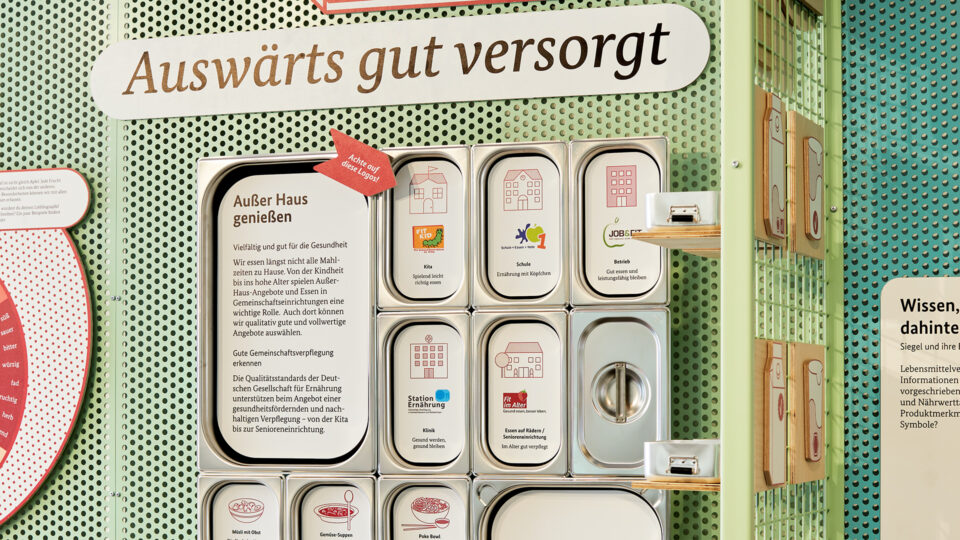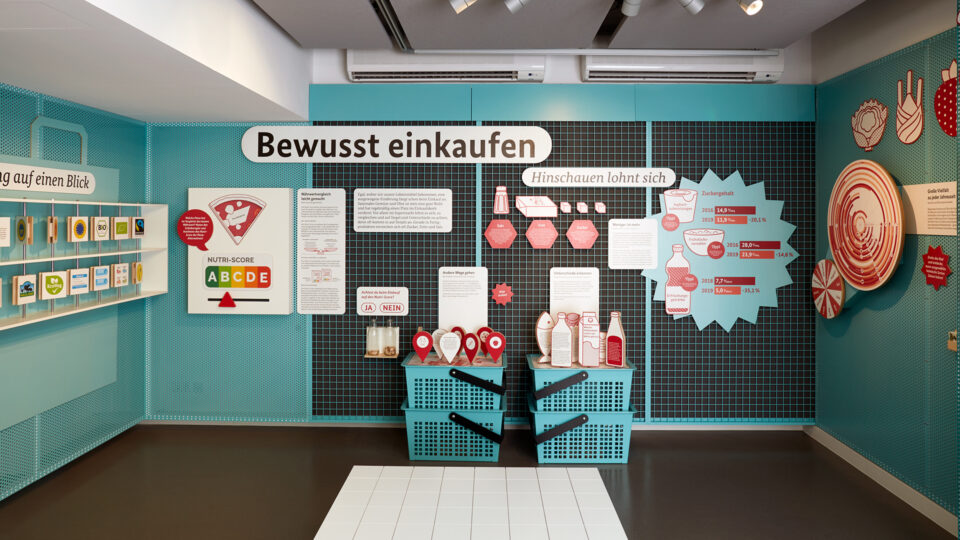 The reality
The former bank branch is divided into different functional zones. A flexible grandstand can be converted into a stage in minutes, the show and workshop kitchen is movable and self-sufficient. The exhibition space can be flexibly connected with the event area and the outdoor area.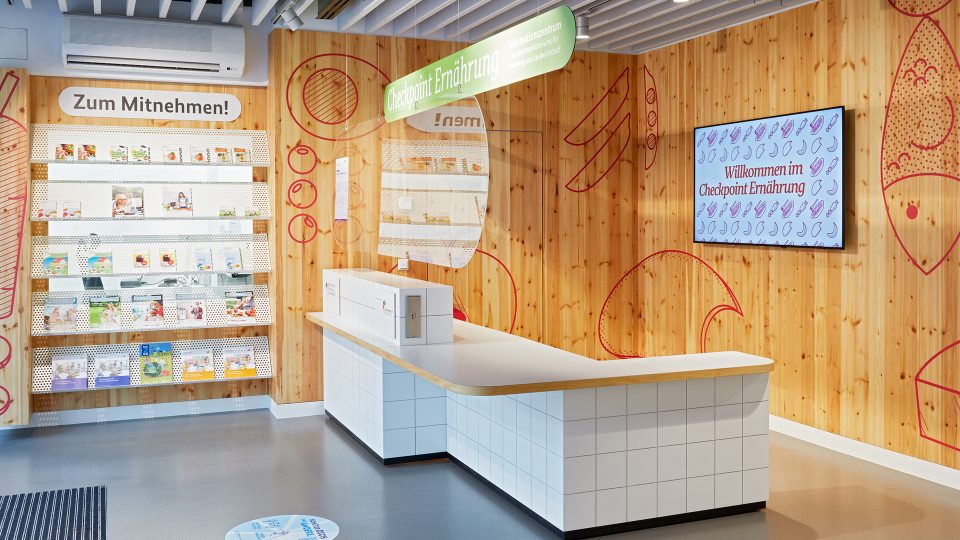 The centerpiece is the permanent exhibition, in which visitors interactively experience the most important facts about our nutrition in four thematic areas that build on one another. In a mixture of analog and digital offerings, a broad picture of the current state of knowledge emerges for the visitors.
The interactive stations arouse curiosity for more. Detailed information material and digital content from the Ministry of Life, the Federal Center for Nutrition and the Federal Information Center for Agriculture connect to this.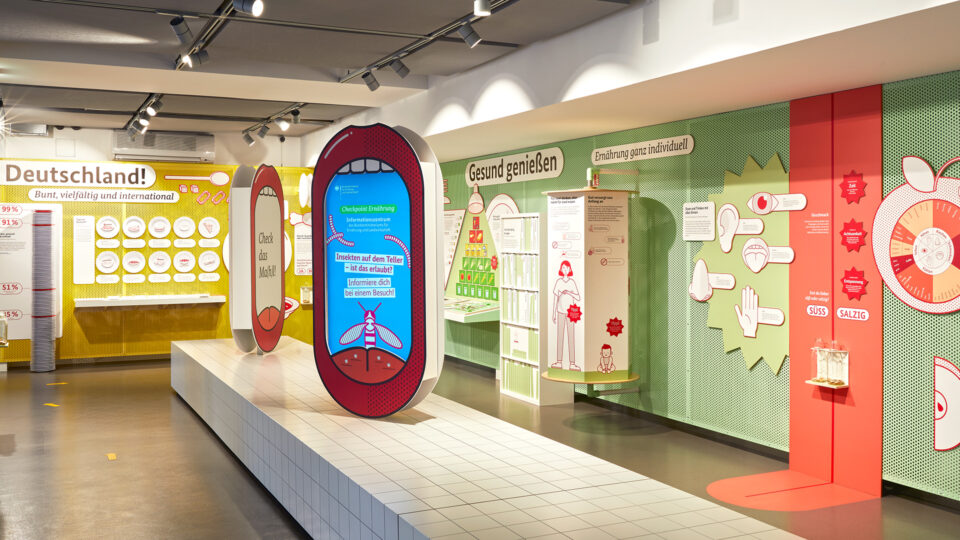 The digital track is based on a Bring Your Own Device (BYOD) concept. Visitors use their mobile devices to answer questions about their own nutritional behavior and receive an evaluation in the form of a nutrition type at the end.
An interactive multi-touch table with content management system presents the topics of the temporary exhibition in the foyer area. In this way, current topics can be quickly integrated into the exhibition.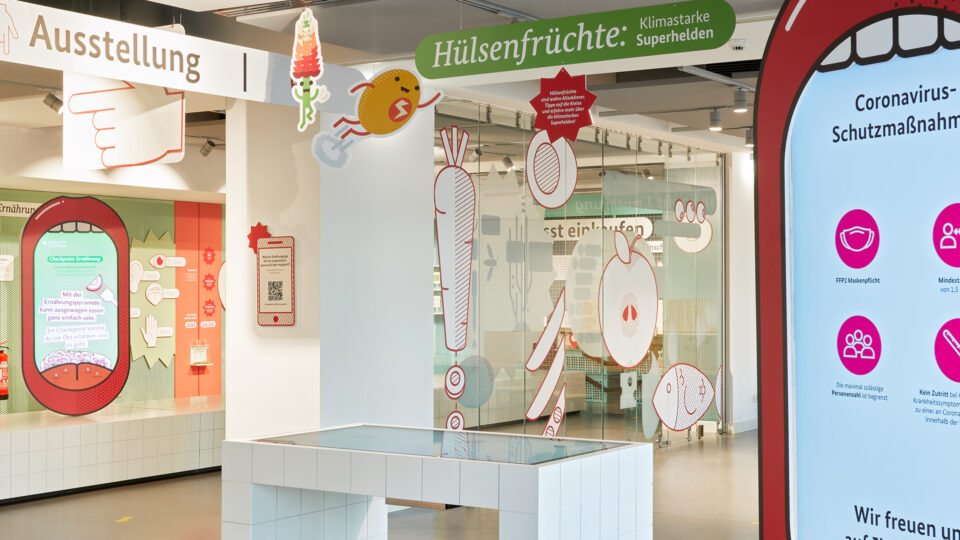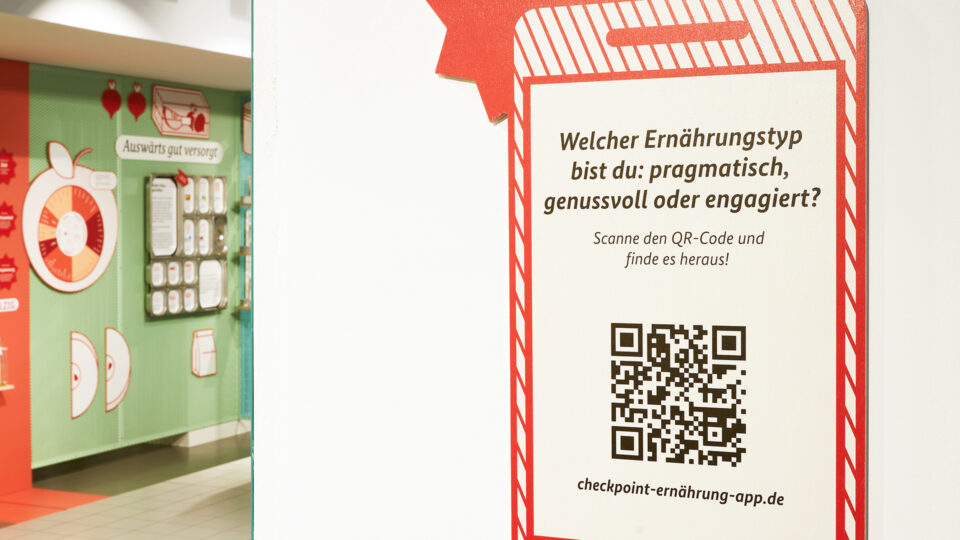 The workshops take place in the event area. A movable kitchen with in-house water supply as well as a flexible grandstand enable different formats such as joint preparation but also front cooking or mixed forms.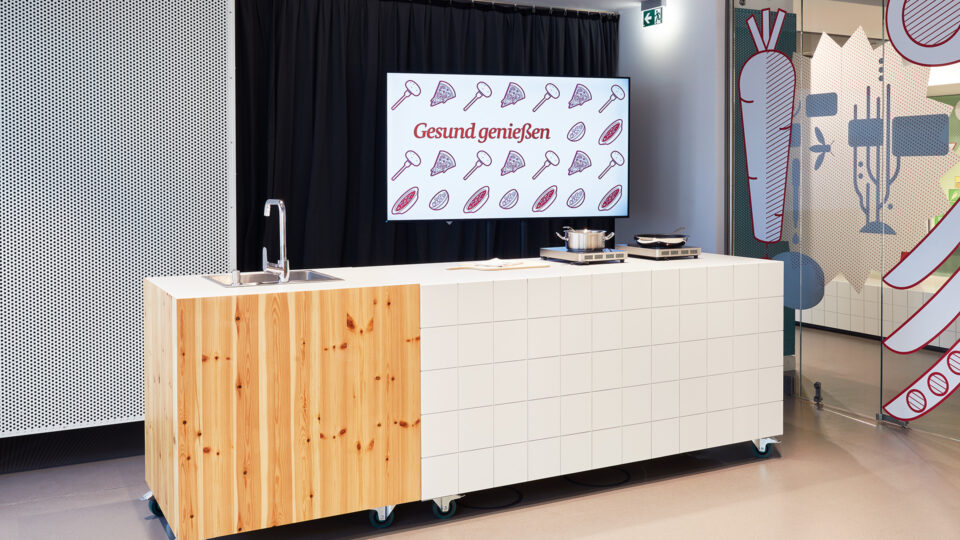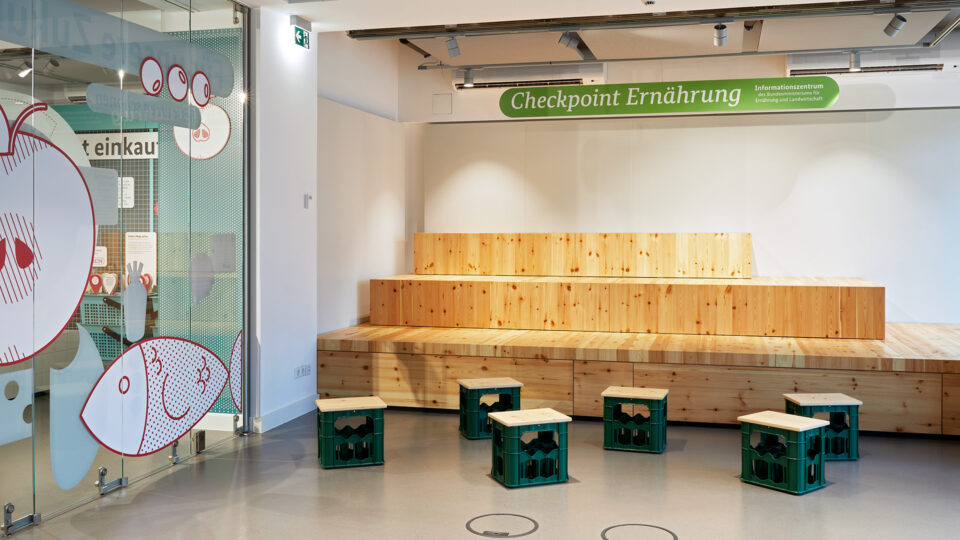 Client:

Federal Ministry of Food and Agriculture

Location:

Berlin

Services:

Concept, planning, construction, design and realization

Area:

300 sqm

Photos:

Martin Müller, Berlin