Organised Chaos
180 square metres of stand space, lots of old furniture, 100 litres of white paint, a saw and plenty of self-confidence: stand construction without rules or spirit levels – this is when design is fun.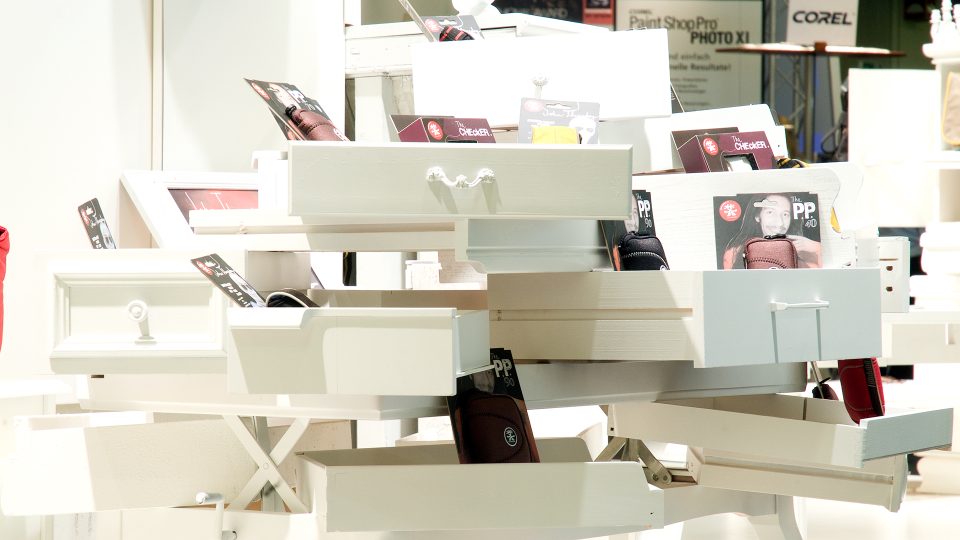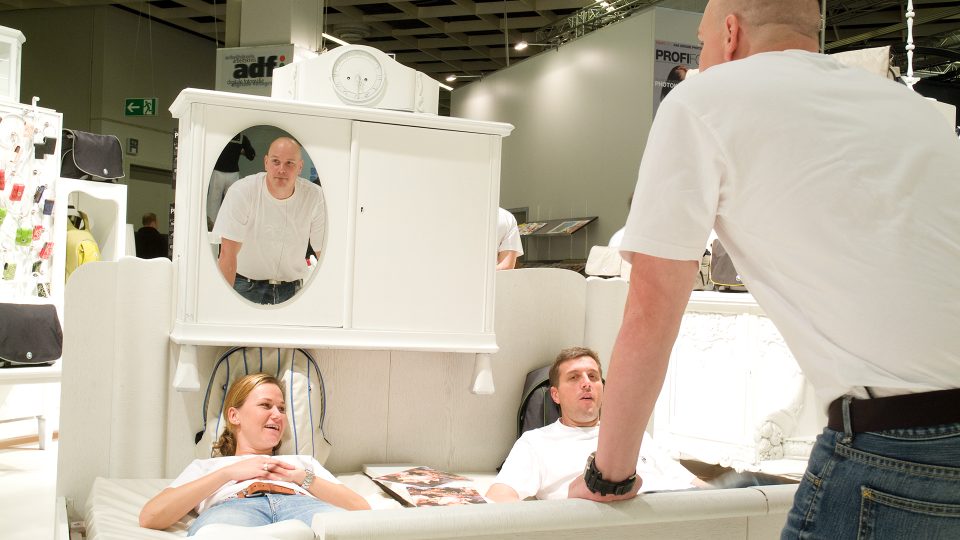 The Brief
Unusual, unexpected and attractive. This is the task for the Photokina 2006 and the IFA 2007 Crumpler fair stands.
The Challenge
12m x 15m, a small budget and not even two months between the first call and the opening of the fair…
The Idea
White trash. No-frills, simple and expressive. A unifying backdrop, multiple forms, colourful products. Organised chaos. A new landscape from furniture, disassembled and reassembled, a collage of new shapes painted completely white. Entry through wardrobe doors and meetings in a king-size bed.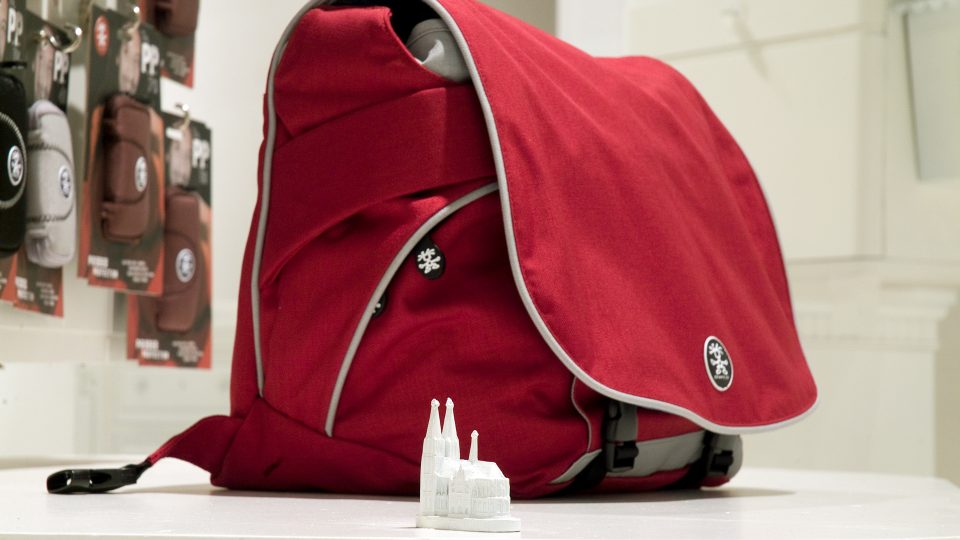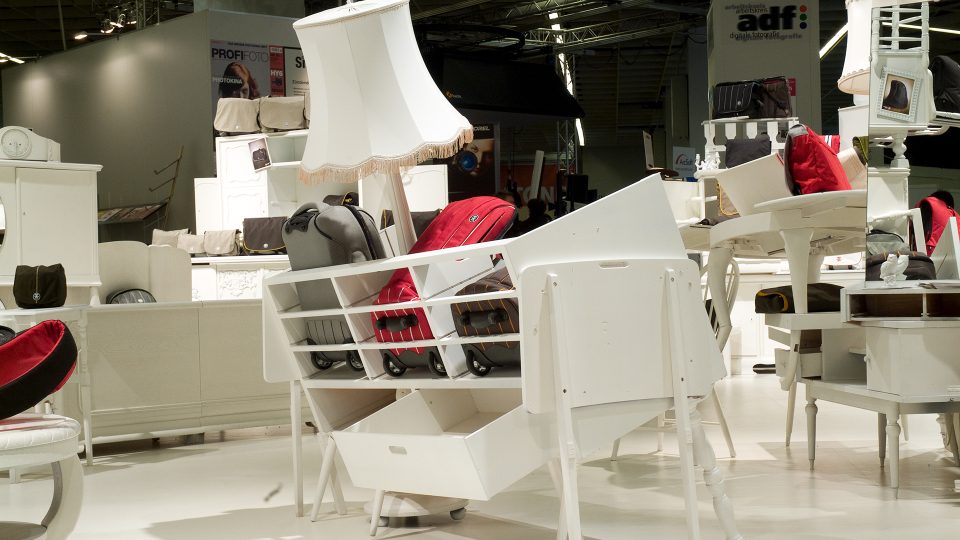 The Reality
Old furniture collects in every corner of our workshop. We pummel it with our tools, prune it with our saw and revive it with a hearty hundred-litre dose of white paint. We transport it to the fair and reincarnate it – without ruler or level – into the Crumpler World. A symbiosis of chaos and order, anarchy and creative will.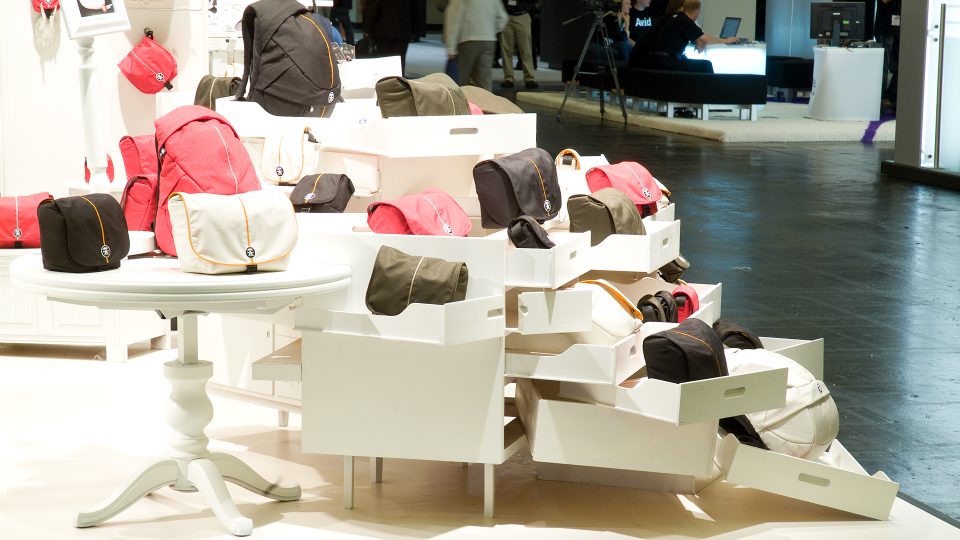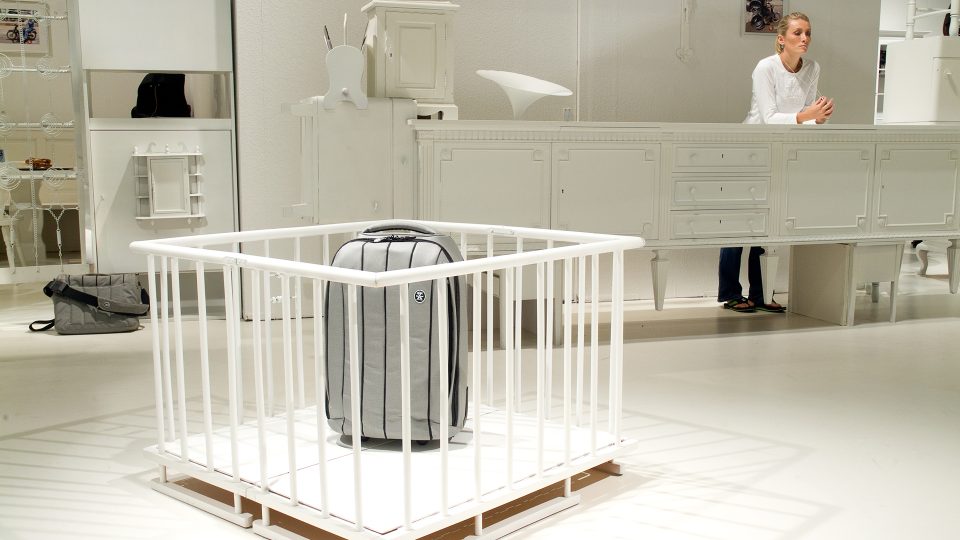 Client:

Crumpler

Services:

Concept, design, planning and implementation

Photos:

Uli Grohs, Cologne