Sustainably Mobile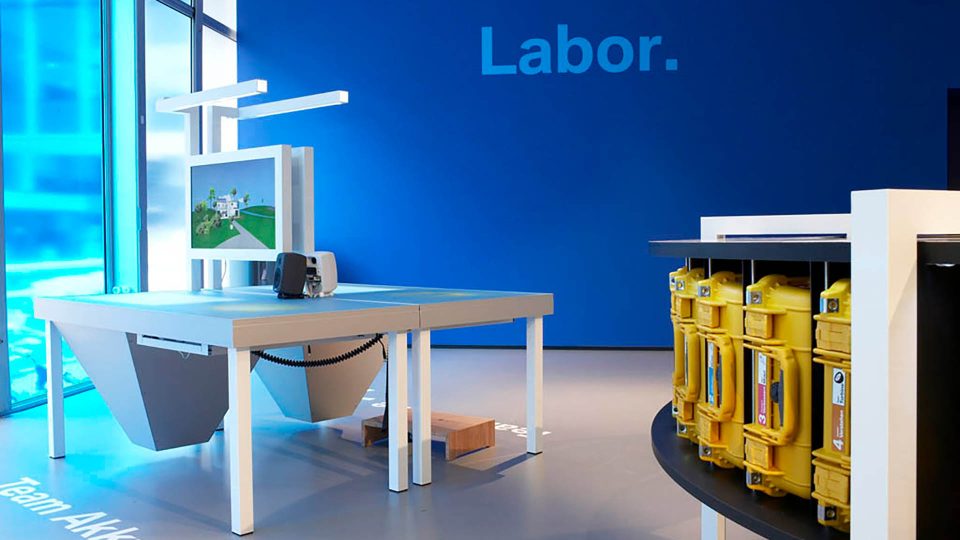 Two missions, plenty of exciting challenges and 240 playing pieces packed into 50 cases.
The Brief
To create and implement the concept for a mobile version of the BMW Junior Campus. This out-of-school learning experience brings the theme of "Mobility and Sustainability" to the IAA.
The Challenge
Making this complex subject engaging for 7-13 year olds in a two-hour interactive learning experience.
The Idea
The cases contain the tools. The tables are the workbenches. Together they bring the playing pieces to life through interactive exploration.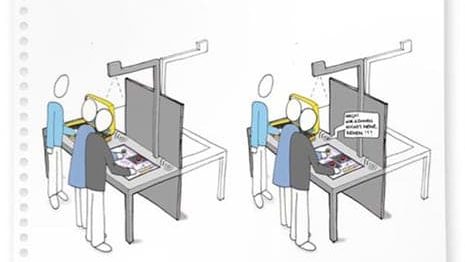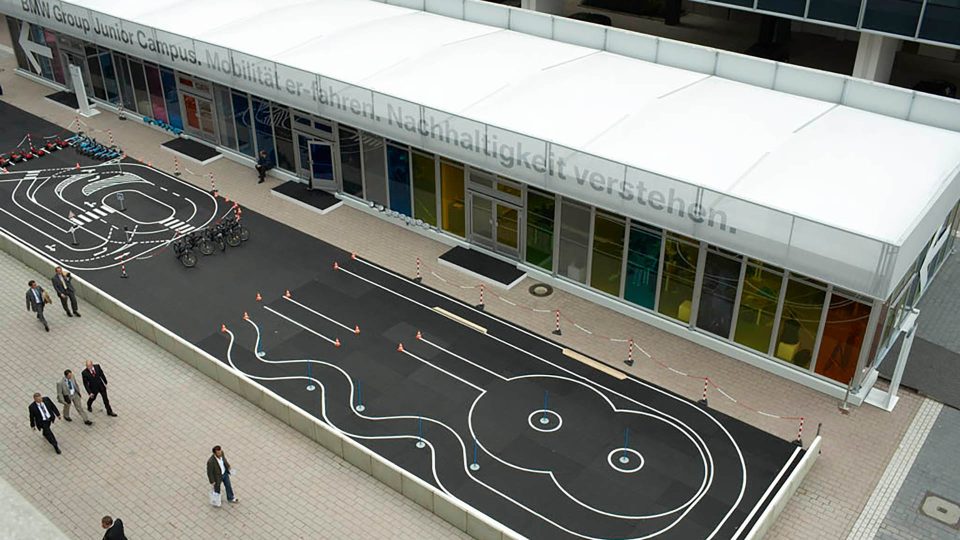 The Reality
We assemble the portable building for the Junior Campus outside Hall 11, which contains the innovations of the BMW Group.
For the exhibition, we steer off the traditional fixed-exhibit path. Instead, teams of three children carry cases back and forth between workbench and case carousel, completing many tasks along the way. Each group works through four cases containing different topics: resources, development, production and transport.
The real objects in the cases control the on-screen game. Each object is tagged with a fiducial marker. When the children move the piece on the interaction area a camera transfers the movement into virtual feedback.
The architecture and design are child-friendly, making use of sustainable materials and based on a modular principle. This allows the exhibition to be rebuilt in smaller formats. The focus lies in experiencing through the senses and a harmonious whole is achieved with the overall design, exhibits and didactic presentation of content.
The Details
The two-hour workshop is based on a three-step learning concept, reflected in the different zones: WELCOME, PORTAL, LABORATORY and WORKSHOP.
After an introduction to "Mobility and Sustainability" in the PORTAL, the children explore subjects in more depth in the LABORATORY. At the LABORATORY workbenches, the subjects are made accessible with an introductory story of an everyday analogy. This is followed by interactive gaming and a final quiz to deepen knowledge. Answering the quiz questions correctly reveals the code that opens the next case.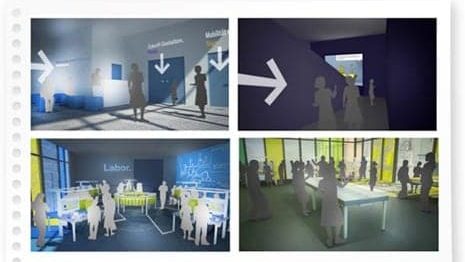 In the WORKSHOP, the children first dismantle a pre-assembled vehicle. The parts are sorted back into the recycling station.
The children then build a new vehicle from the recycled parts and new materials. These vehicles are re-introduced into the cycle by the following group – but not before a photo is taken.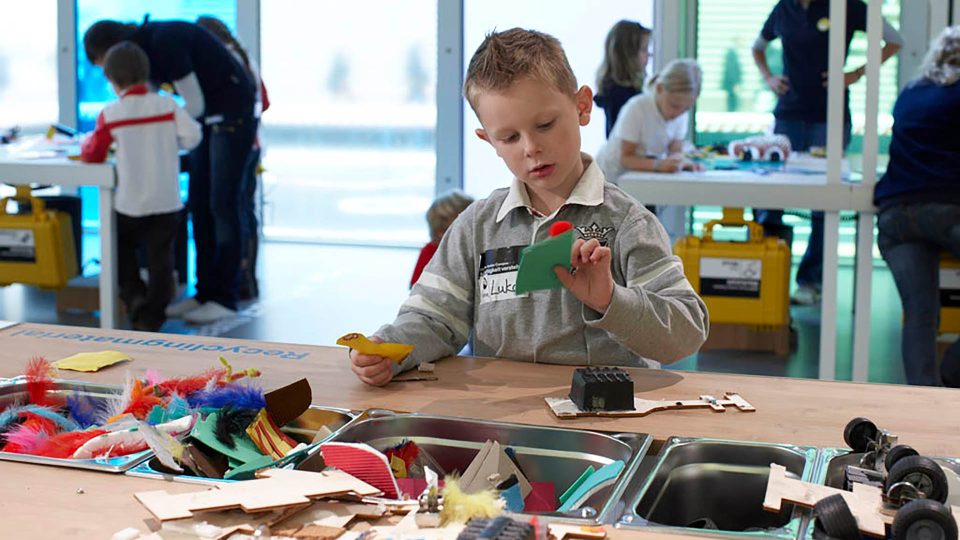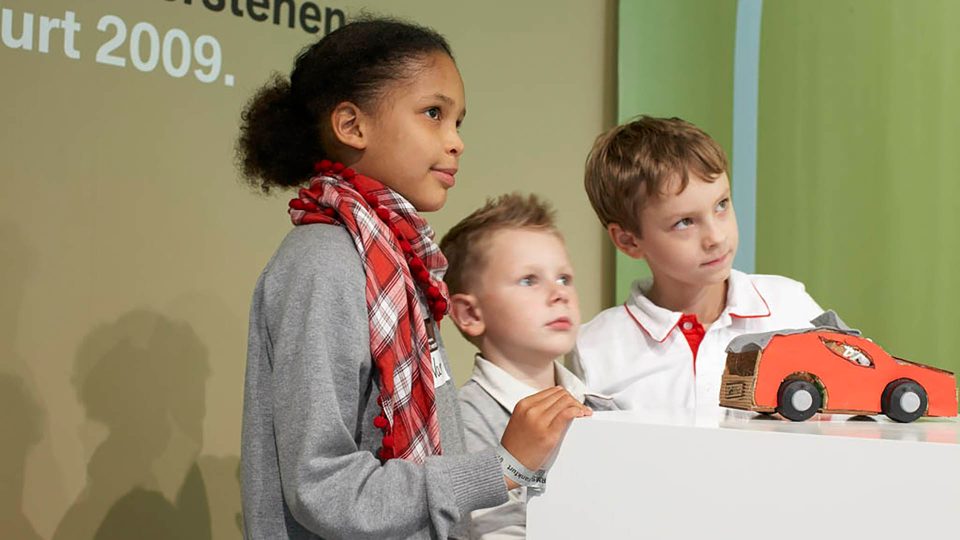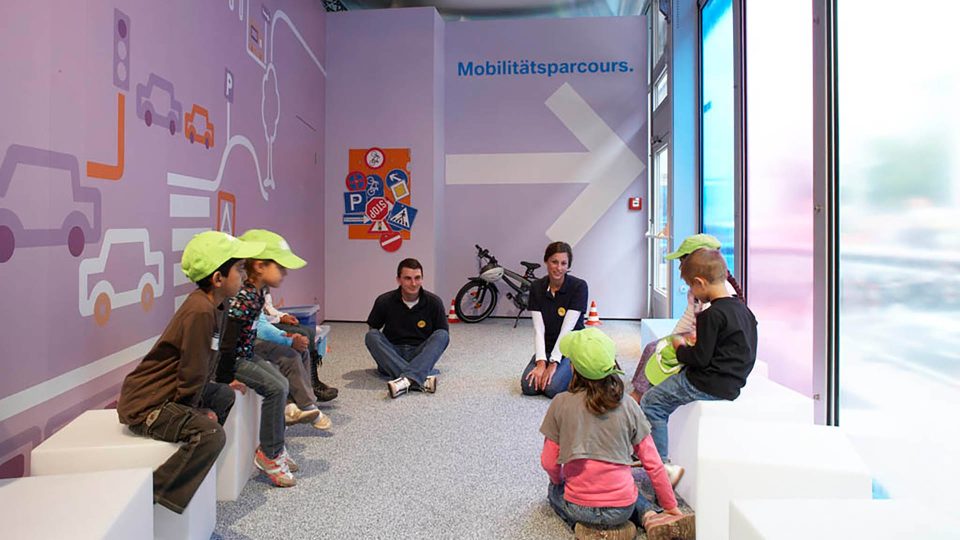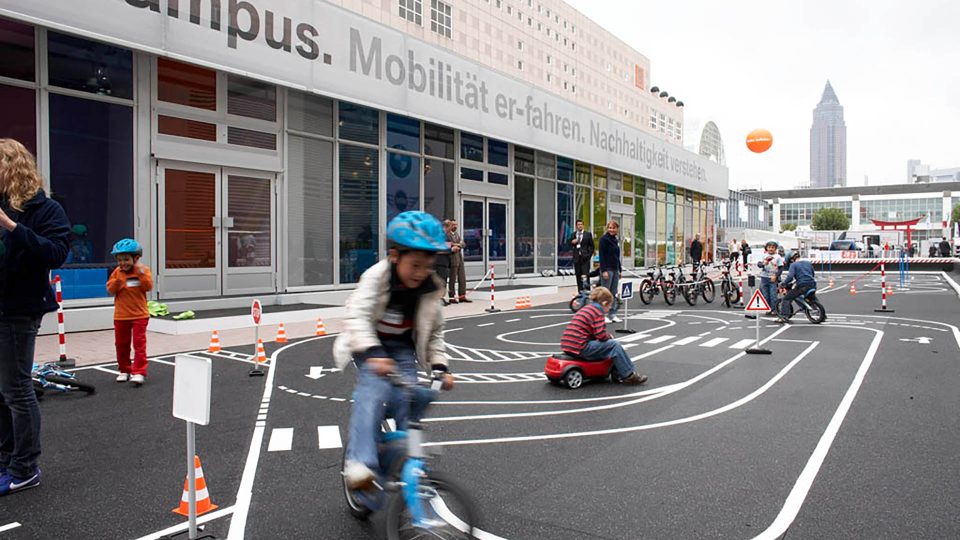 The mobility course outside offers the youngest participants, aged 3-8, the chance to learn about road safety through play.
Pedagogic concept/service: spiel & sport team
Photos: Martin Müller