Grounded Sustainability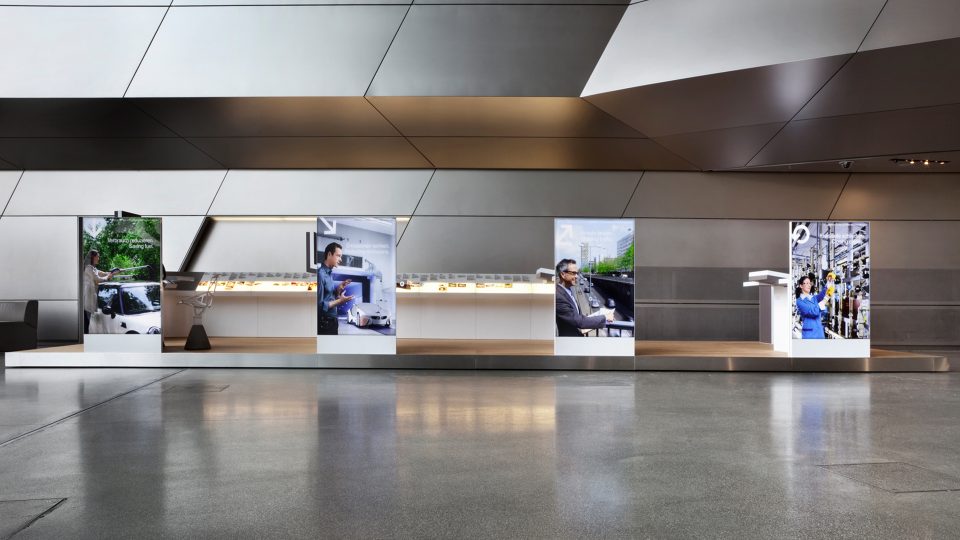 After a year of touring, the interactive exhibition 'What Drives Us' returns home. It begins its new life as a permanent presentation piece in the BMW Welt Munich.
The exhibition continues to playfully communicate the sustainable activities of the BMW Group. An architectural makeover tailors it for the new location.
An elegant panel replaces the previous backdrop to host the timeline. The platform itself is divided into segments on castors. This allows individual exhibits to be moved and combined with other exhibits.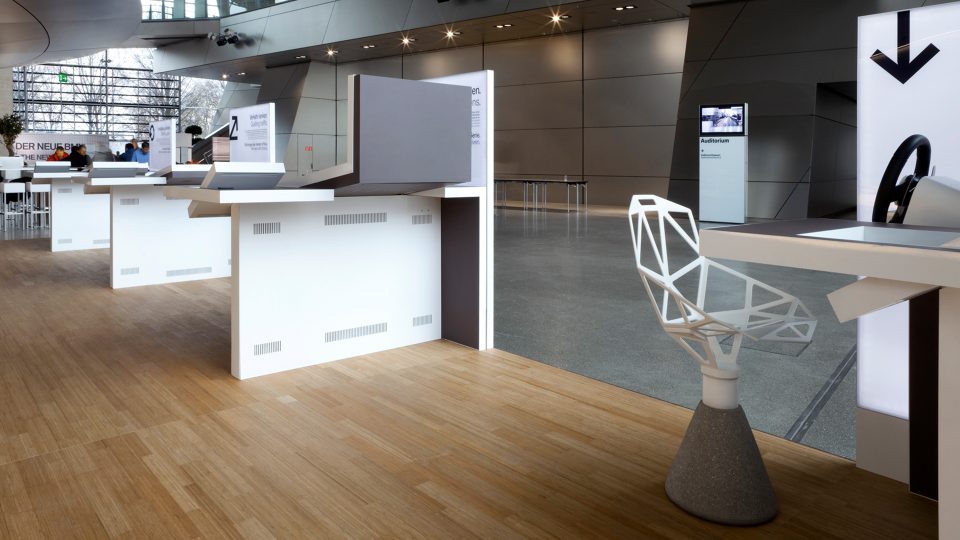 This new slimline figure fits perfectly into the impressive spatial experience of the BMW Welt. Preparations are also underway for the second exhibition set to begin another world tour.
Photos: Annika Feuss