After the Game is before the Game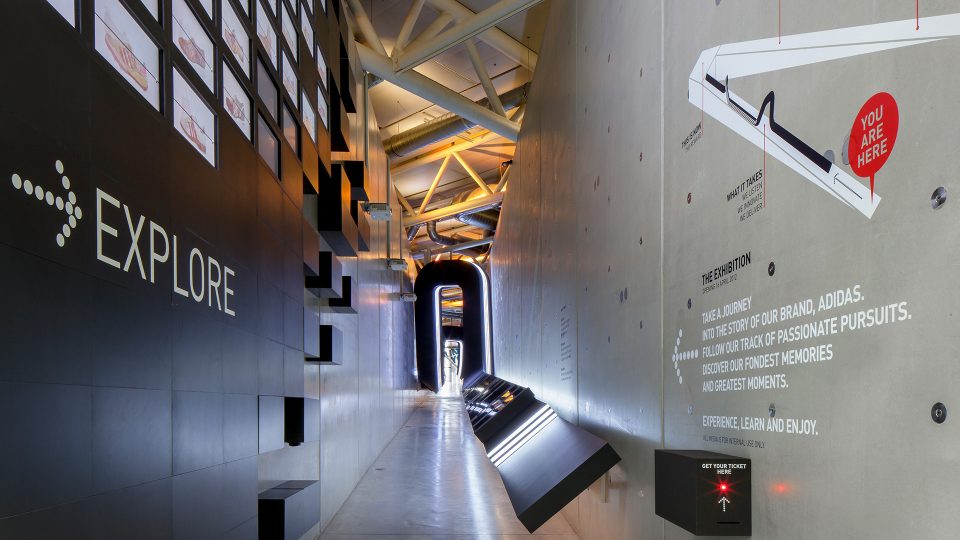 Since it was opened in 2012, the brand exhibition has been repeatedly supplemented, changed and revised by adidas. More emotional, more inspiring and more diverse than ever before. The promise of a lively, modular exhibition has been fulfilled.
The changes
Together with adidas' History Management department, we have continually taken advantage of the opportunities offered by the exhibition system. Visitor behaviour and visitor statistics have been evaluated. Objects and stories have returned to the depths of the archives to make way for new exhibits. We have optimised information levels, and adapted language and images to new communication goals. Content from the exhibition and adidas archives is brought together and made available in the HISTORY CHANNEL of the adidas intranet presentation.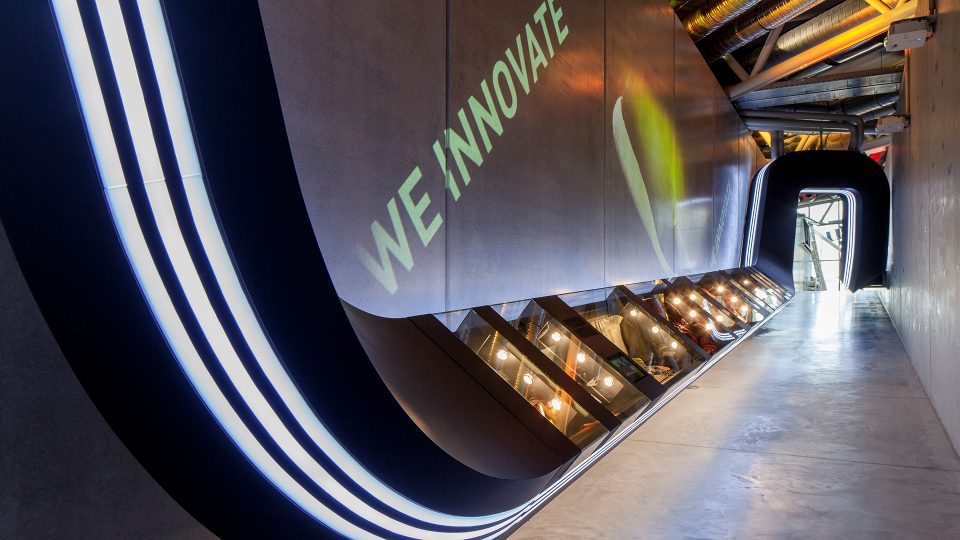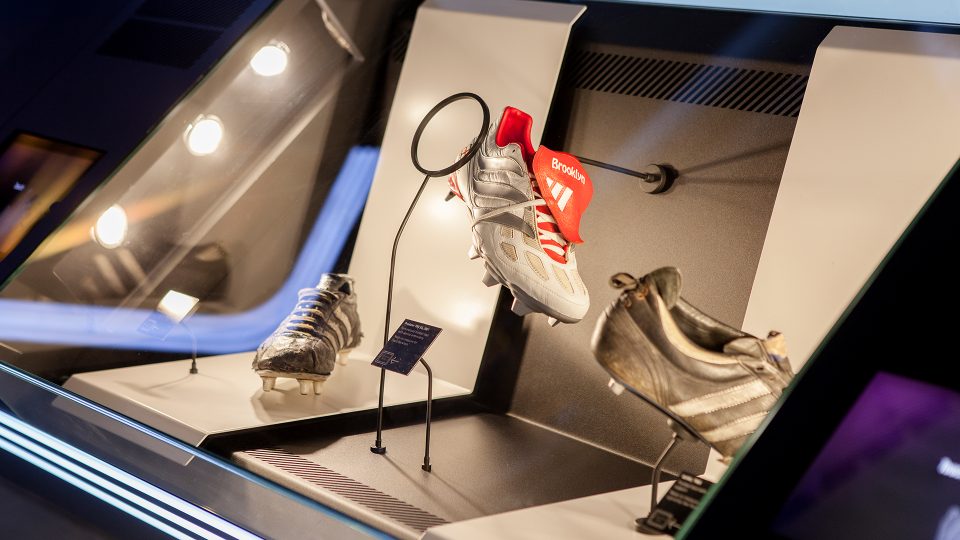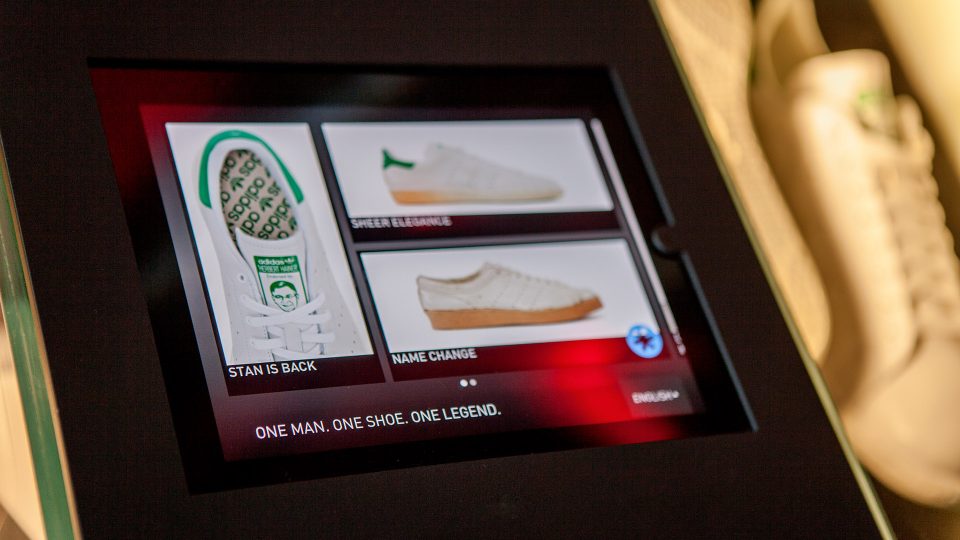 The details
Colourful spotlights highlight the structure of the ceiling and give the room added depth. A floor plan shows the visitor where they are and invites them to explore the exhibition. The ticket reminds visitors when they were here. Emotional images visualise the central messages and key competencies of the brand with examples from the past, present and future. Section titles communicate important messages and add structure to the open-plan exhibition area. Each object presents its own story. The exhibit signs give direct access to information for all visitors who have little time.
Motion design: Jens Ermeling
The mirror
A new farewell message is communicated to visitors as they leave the exhibition.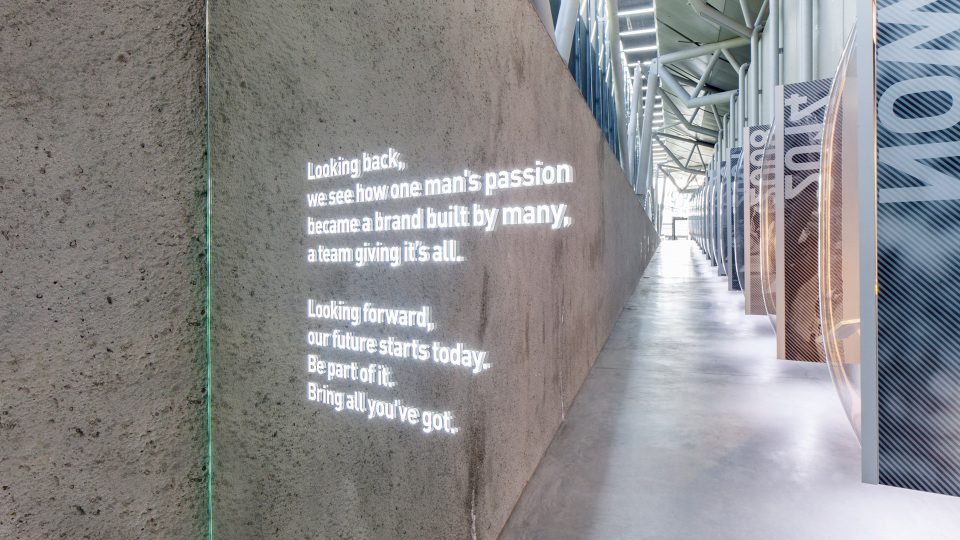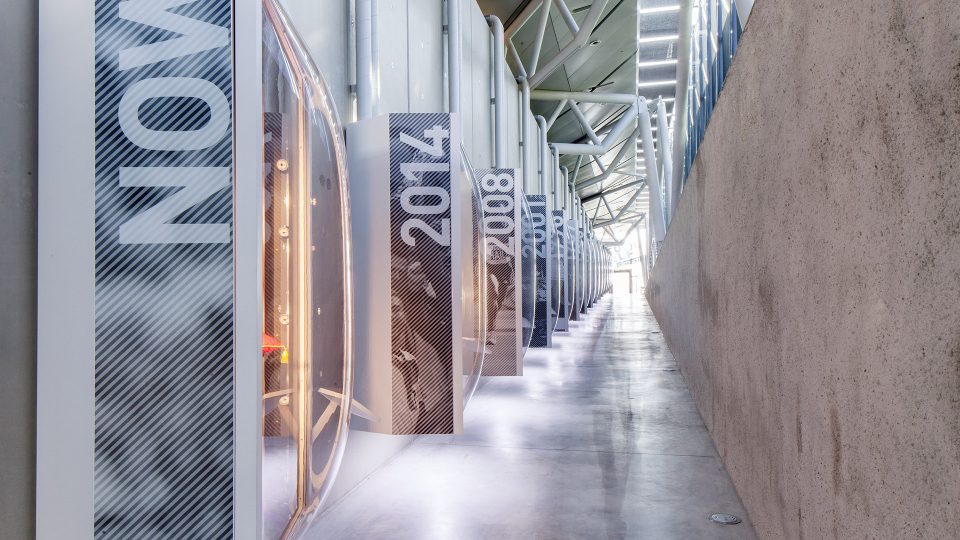 Client:

adidas

Services:

Concept, design, planning, construction and implementation

Aera:

400 square metres

Photos:

Annika Feuss, Cologne