Learning Mobility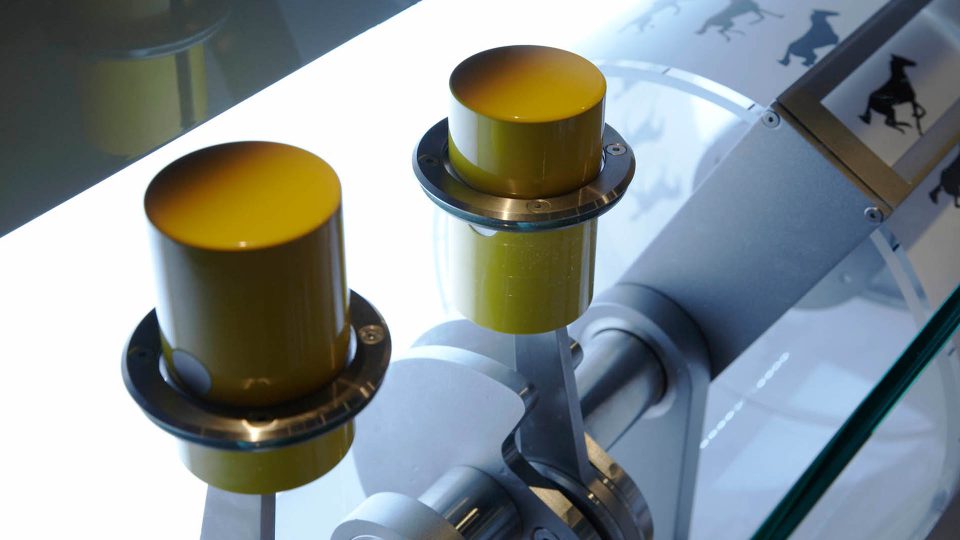 Understanding what mobility means in our lives, sharing existing and newly acquired knowledge with others and giving our creativity free rein: ,simple makes the Junior Campus one of the most ambitious parts of the new BMW Welt.
The focus of the Junior Campus is not on the finished product but on the development, mode of operation and secrets of a vehicle. The Junior Campus is a highly informative, entertaining out-of-school learning centre that enables children aged between 7 and 13 to explore the subject of mobility.
The three discovery rooms Campus Portal, Campus Laboratory and Campus Workshop are based on a three-tier, didactic and dramaturgical concept developed by the spiel & sport team and Prof. Christian Mikunda (Vienna). The Campus Portal is open to everybody. The 200-metre giant ball track is the dazzling focal point of the exhibit, fascinating visitors with its complexity and technical finesse. The dream car with its cloud-like silhouette demonstrates analogies to the animal world, sport and everyday life. The poetically associative exhibit, like the horizon landscape, places movement, dynamics and mobility in a larger context.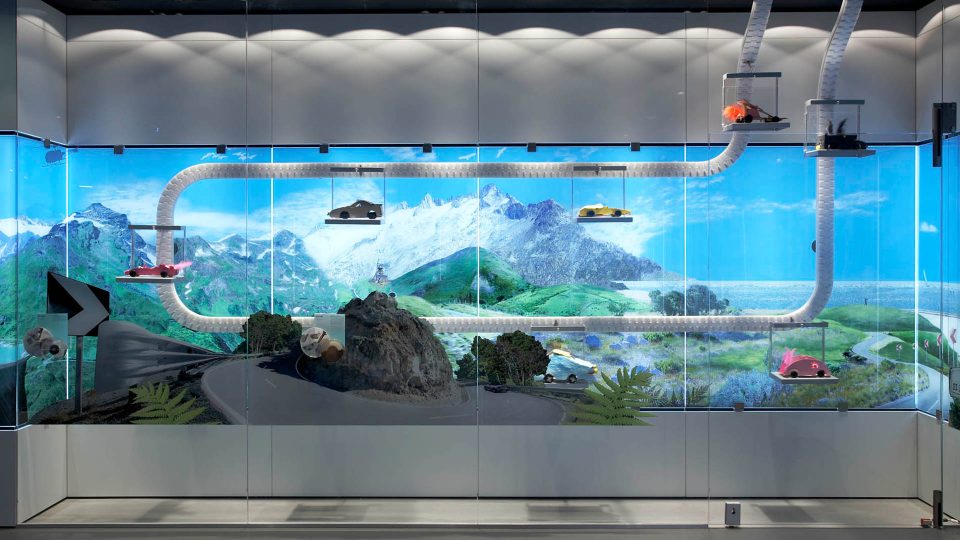 Only registered children with an engineer's ID can enter the Campus Laboratory. Beyond the entrance gate, it is mysteriously dark. As soon as the children sit down on the circular rostrum, the systems are started and the journey of discovery begins. The rostrum turns around its own axis, then the children can discover the exhibits on their own.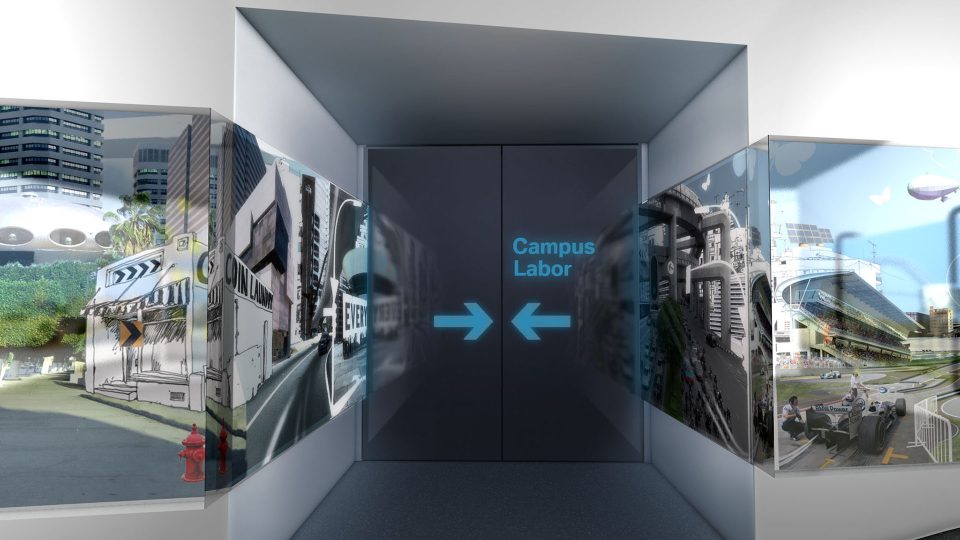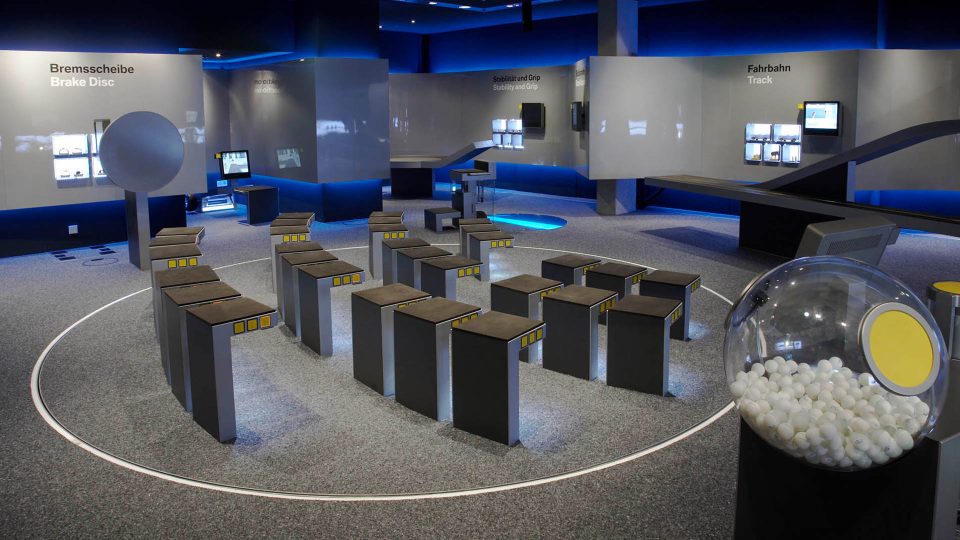 One exhibit generally consists of two modules, each with its own clearly defined assignment. After logging in with the engineer's ID, an assignment with an analogy to everyday life appears on the screen. The children carry out an interactive experiment and then answer short questions with the help of a touchscreen. The children's motivation is guaranteed by registration and a system of points, which they are awarded at the end of the game. The ten exhibits follow the principle of progressing from "the familiar to the unfamiliar".
The Campus Workshop is the creative part of the Junior Campus. Here, children are able to develop their own ideas about mobility in a two-hour workshop. At five stations, groups of three can improve their knowledge and collect material components to build their own vehicle. The work produced in the Campus Workshop are transported along the continuous conveying system between the floors. Visitors can admire the children's creative solutions.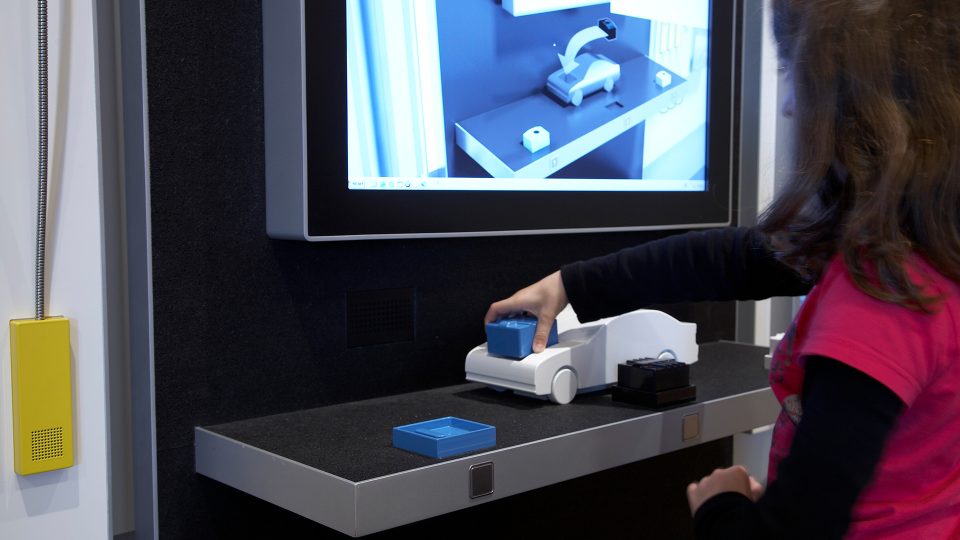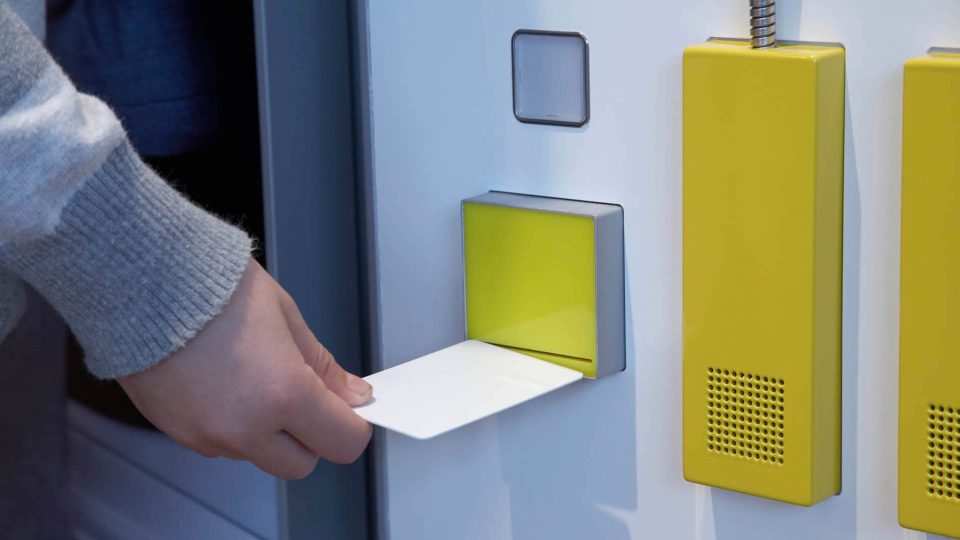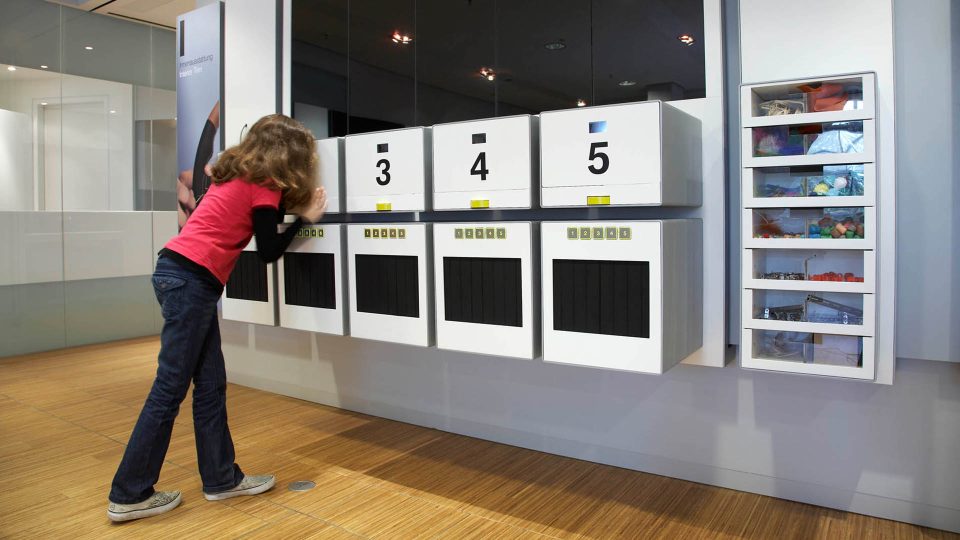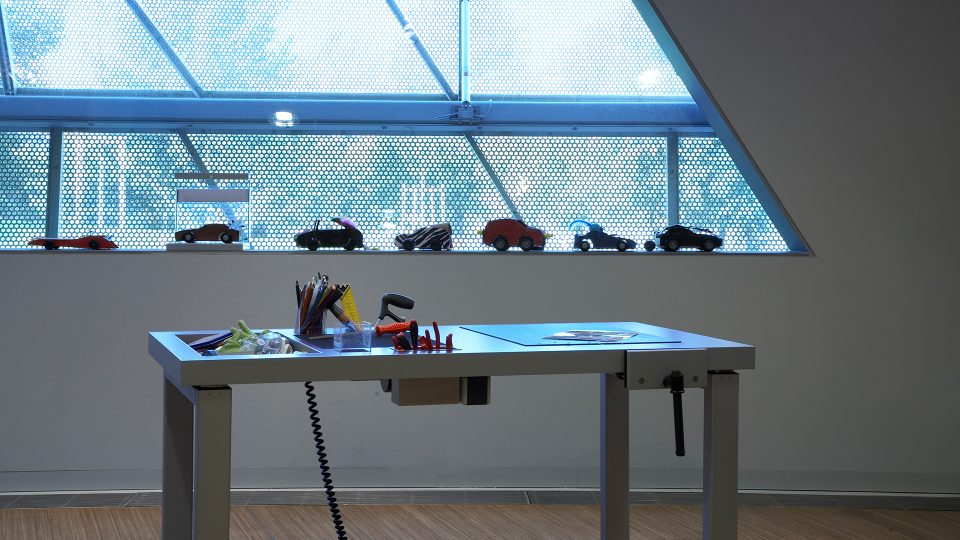 The ambitious project is the result of a close cooperation between experts from all kinds of disciplines. ,simple was the lead agency for the project and was therefore responsible both for the scenographic room concept and for the interior, object and graphic design as well as for technical design, interaction concepts and the media design of all front-end and back-end solutions. Implementation of the didactic concept and integration into teaching curricula were as much a part of the assignment as development and realisation of the concept.
Financial Times Deutschland, November 14. 2007:
"This construction almost takes your breath away: At BMW Welt, glass, aluminium, design and automobile production are presented in unparalleled symbiosis just a stone's throw from the Olympic park. But what is really spectacular is the Junior Campus."
Photos: Martin Müller, Berlin
Video: CHBP, Cologne