Giant germs and parasite patterns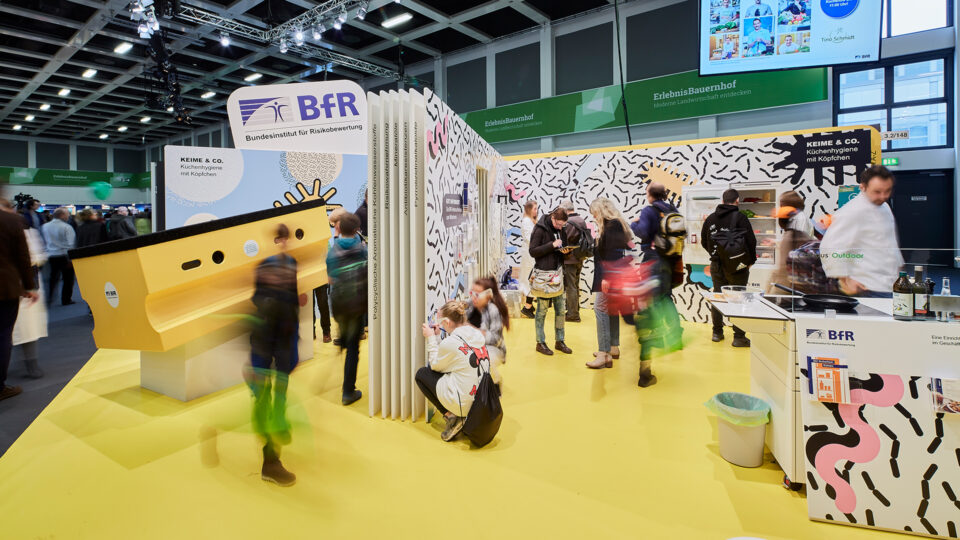 In kitchen sponges, on chopping boards and eggs in the fridge – bacteria, viruses and parasites lurk virtually everywhere in the kitchen. Together with the German Federal Institute for Risk Assessment (BfR), we take a closer look at kitchen hygiene at this year's International Green Week.
The brief
To develop and realise an exhibition stand with interactive stations that explain contamination risks to visitors in a light and instructive way.
The idea
Colourful and striking: a huge pop-up book with giant germs and parasite patterns opens up this wide world of invisible risk.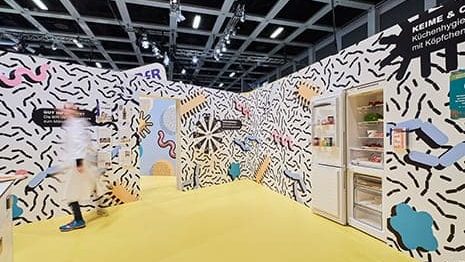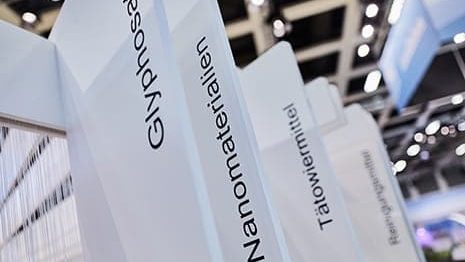 The reality
Last year we built a stand out of an oversized breakfast, this year we zoom in on kitchen germs. Together with the BfR, we develop communication that is fresh and interactive, informing visitors about the health risks posed by the wrong preparation and storage of food in our kitchens.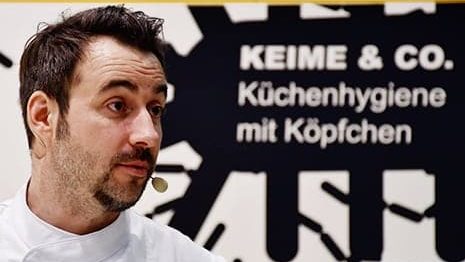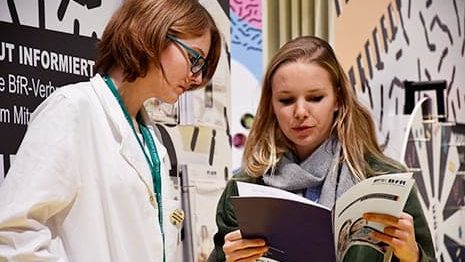 Leading organic chef Tino Schmidt is an expert on kitchen germs. He prepares small snacks in the show kitchen. Narrating the process, a BfR scientist describes potential risks.
Visitors can explore a giant kitchen sponge, a haven for germs, using UV torches to reveal the pathogens. Facts and figures are illuminated about common kitchen germs.
Anyone who wants to discover more can grab a pair of "germ-buster glasses" and search for hidden germs around the stand. Those who already know their listeria from their norovirus can take the germ carousel test or check food storage in the error refrigerator. There are also numerous experts on hand to talk to. Questions are encouraged!
Client:

German Federal Institute for Risk Assessment (BfR)

Services:

Concept, content, planning, construction, design and implementation

Area:

85 square metres

Photos:

Annika Feuss