Framed Fame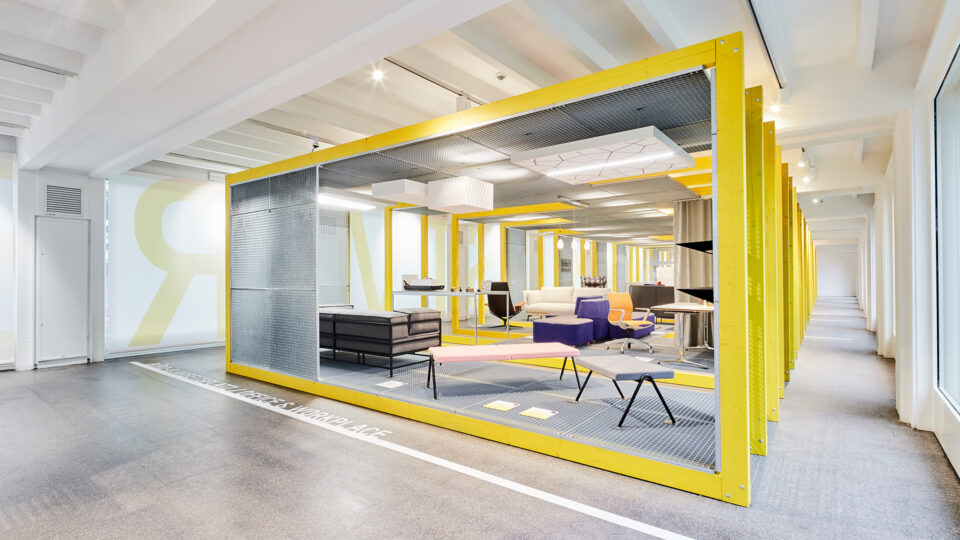 An exhibition to showcase award winners. An exhibition that should unite, impress but not overwhelm. For the third time in a row, we design the exhibition for the winners of the Iconic Awards 2018 Innovative Interior prize.
The brief
To plan, design and construct an exhibition for 100 exhibits, including the complex handling of the award-winning pieces.
The challenge
To reuse the construction material from the previous year in a reimagined temporary exhibition that does not compete with the award-winning pieces on show.
The idea
Bold, simple and flexible: a grid concept in bright yellow.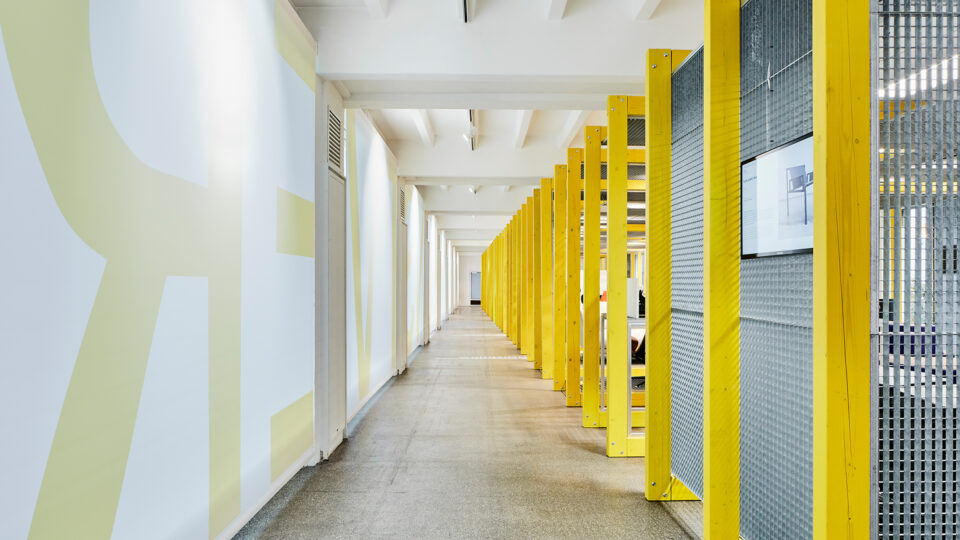 The reality
Solid wood yellow beams support metal grid elements. Two honest materials that harmonise with the historical architecture of the Kunstverein, Cologne. The bold framework delivers a clear creative dialogue of new space born in existing space.
The galvanized metal grids form platforms, walls and ceiling structures for the presentation of the 100 prize-winners. They offer a united presentation surface for the diverse exhibits, whether minimalist kitchen fittings, acoustic curtains or modular seating.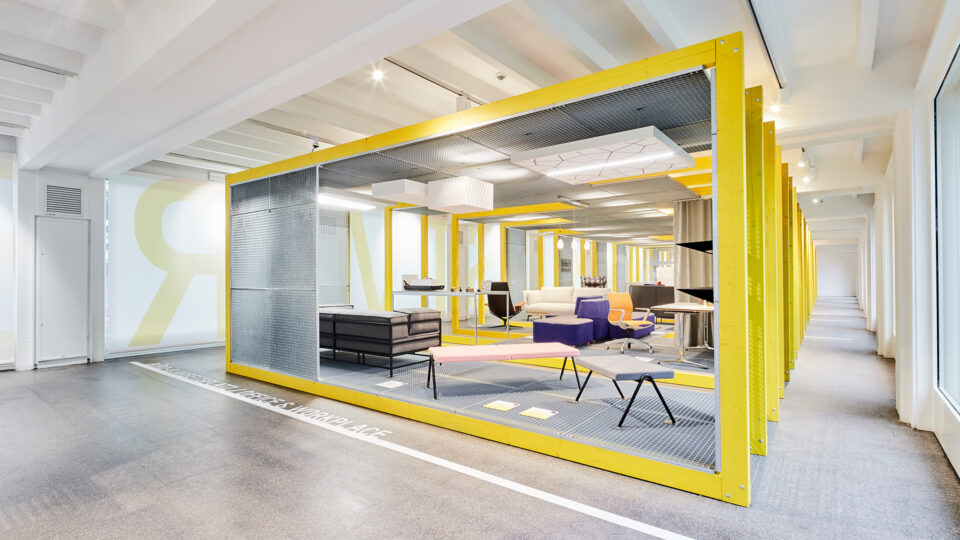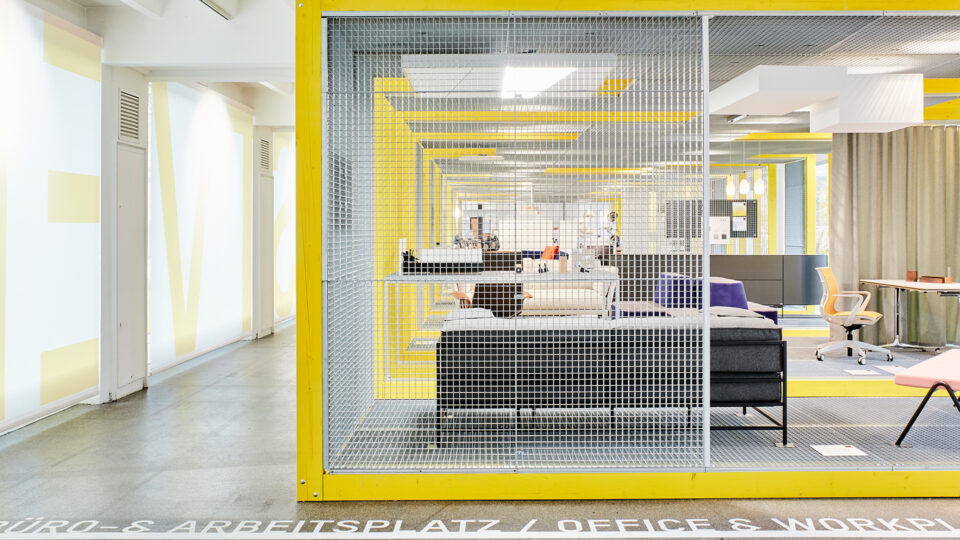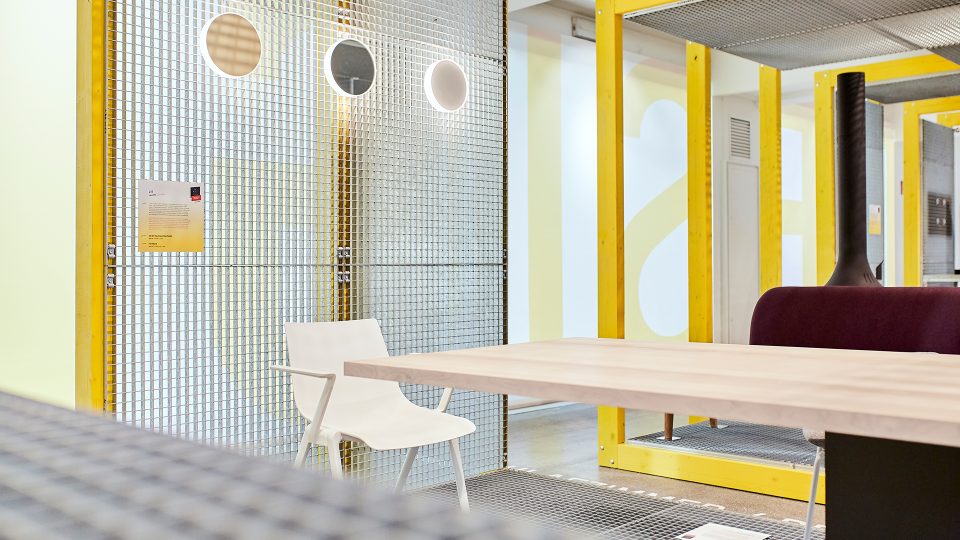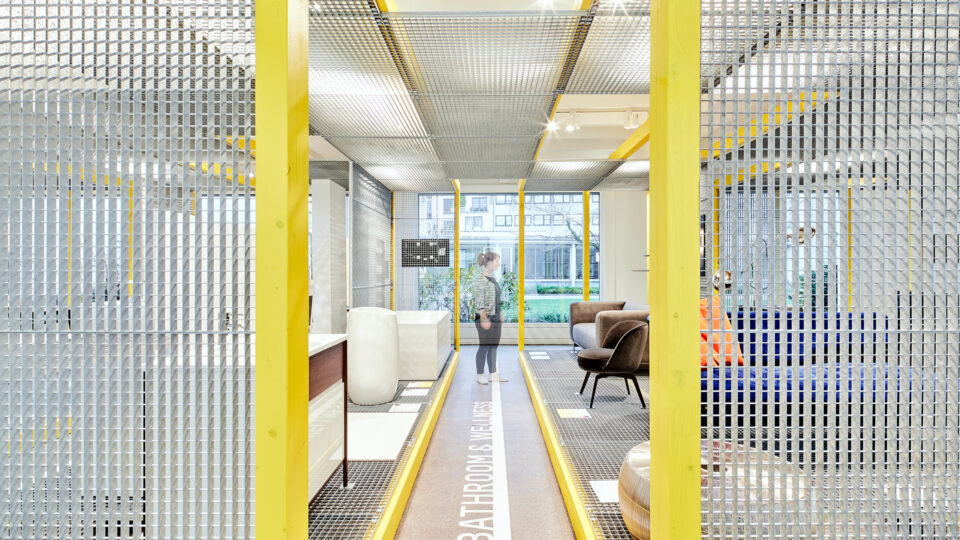 As the visitor moves through the exhibition, it constantly changes. Sometimes it appears transparent, sometimes solid. Viewed from each end, it stretches as a complete yellow tunnel. From within, it is a series of crossings and viewpoints, each with a new focus.
The visual interplay of clarity and density creates some fascinating images. It also separates or unites the various exhibits and environments in the exhibition.
The historical architecture, the striking exhibition design and the exhibits from different areas of life come together to form a visual whole, a unit with a powerful radiance.
Client:

German Design Council

Services:

Concept, planning, construction, design and implementation of exhibition architecture

Aera:

360 square metres

Photos:

Annika Feuss