Flying Carpets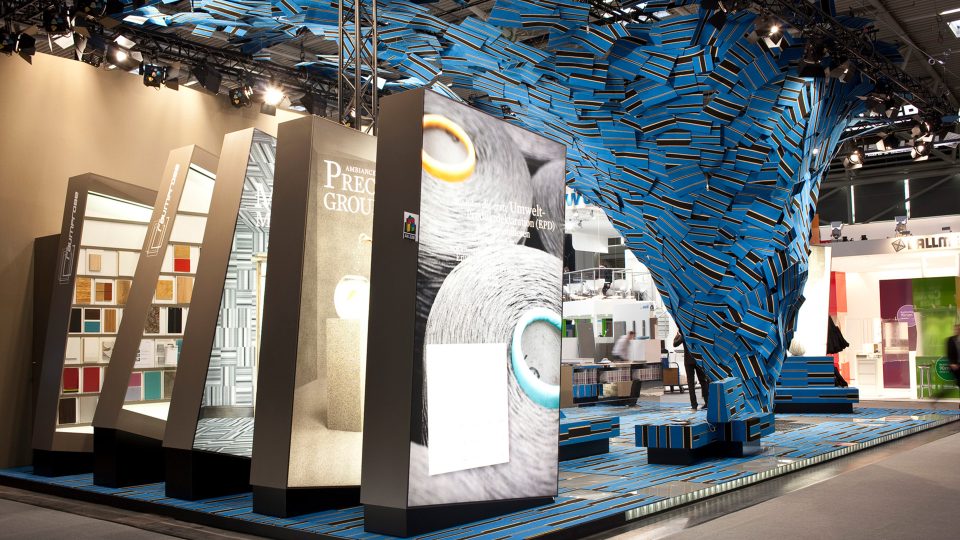 With over 1000 screws , 600 carabiners, 600 eyelets, 700 steel cables, 150 metres of aluminium profile, 10 canisters of glue and 5 days of hard work, we make a twister with a 1000 tiles that goes down a storm.
The Brief
To design a 120 square meter fair stand for the innovative modular carpet tile manufacturer, InterfaceFLOR, for the BAU 2011 in Munich.
The Challenge
Presenting a two-dimensional flooring product in an awe-inspiring way.
The Idea
A dramatic scenario: an immense carpet twister reaching from floor to ceiling, which captures the whole stand in its wake. Dynamic, sculptural, inspirational.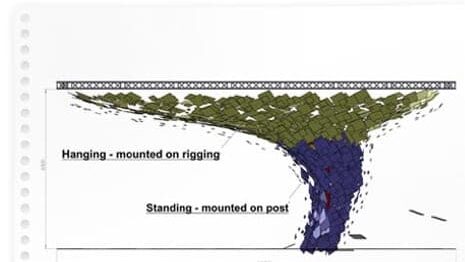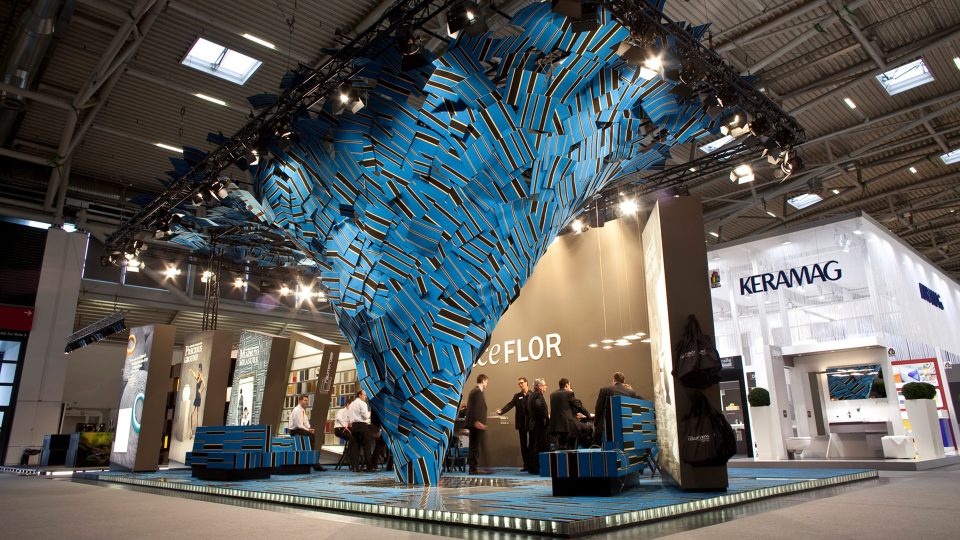 The twister symbolises the design and innovation forces of InterfaceFLOR and exhorts a message of environmentally responsible trade that stands against climate change.
The Reality
During construction, many questioning and amazed faces look up at the twister. When the stand is complete, its full force is apparent. Mirrored furnishings fragment the strong colours and patterns.
The almost boundless light-boxes are drawn towards the twister, becoming part of the scenography whilst retaining their functionality.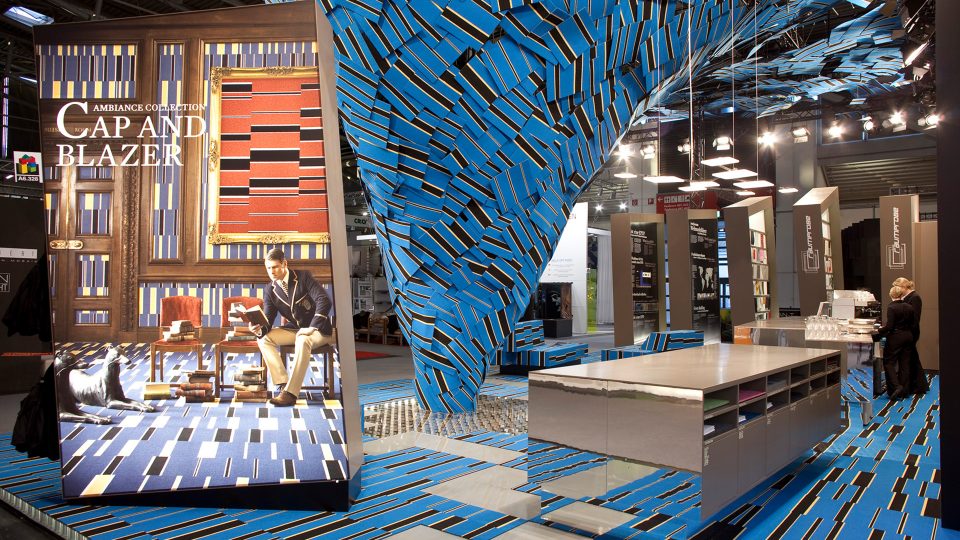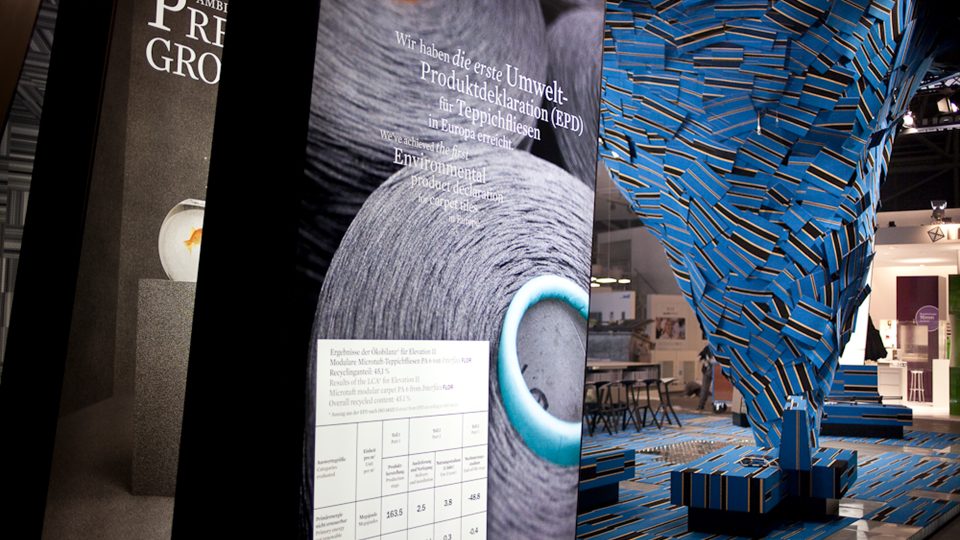 The carpeted seating shifts right-angles and invites lengthy lingering. We present an integrated media concept with iPads that display product collections, various films and inform about sustainable production practices. All in all, the stand is a great success, turning many a-head at the BAU.