Feed me!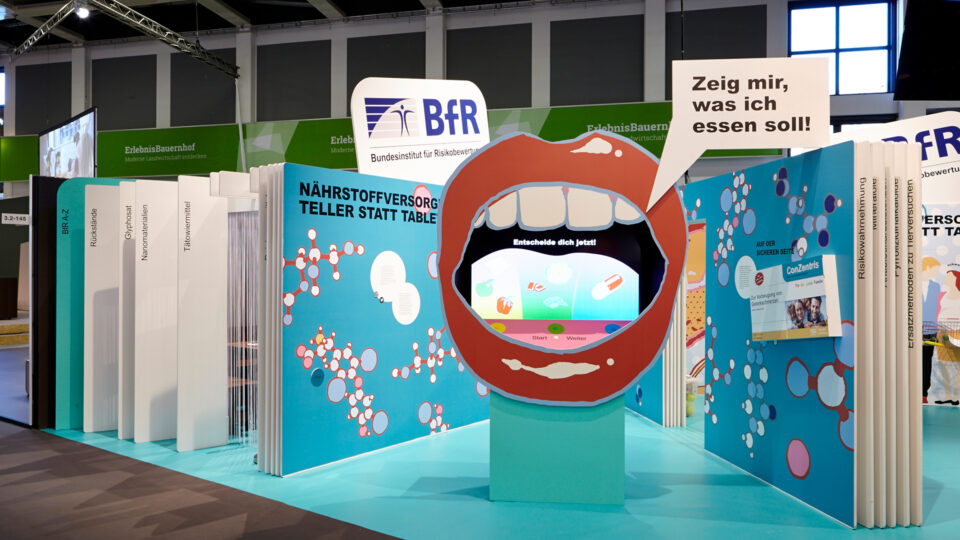 We have the greatest variety and abundance of food that ever existed. And yet we still believe we lack important nutrients. Together with the Federal Institute for Risk Assessment (BfR), we take a closer look at what ends up on people's plates at the International Green Week and investigate dietary supplements.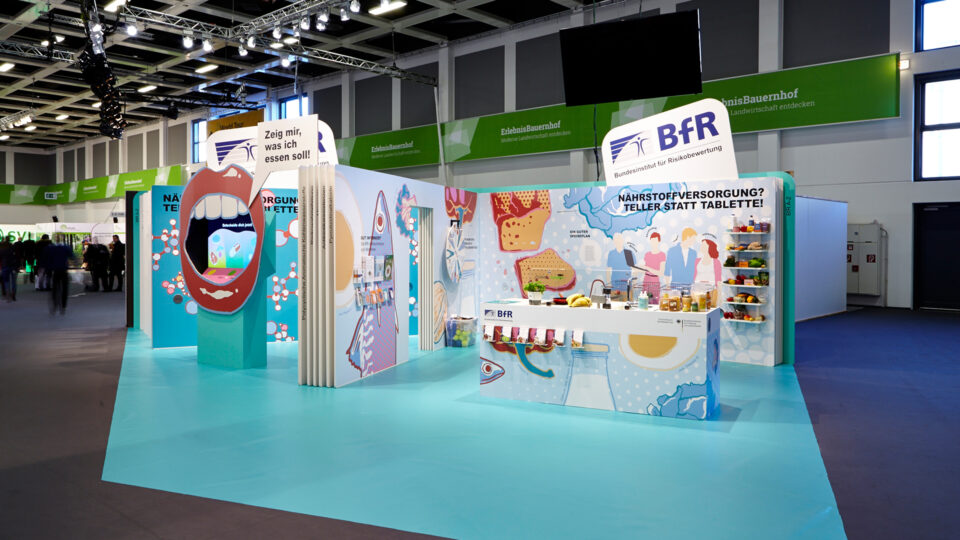 The brief
To develop and realise an exhibition stand with an interactive communication concept that explains to consumers risk-related issues in a playful and insightful way.
The idea
Colourful and striking: A huge pop-up book with bold illustrations by Anna Blombach presents the world of food, nutrients and dietary supplements.
The reality
An oversized, ever-hungry mouth calls for nourishment and involves visitors in an interactive dialogue. A gigantic box of pills contains information about dubious promises and the questionable way food supplements are produced. The message: This is not medication and there are no strict controls.
As was the case last year, leading organic chef Tino Schmidt is our expert on nutrients in our daily diets. He prepares small snacks in the stand's demonstration kitchen. In cooking demonstrations and food tasting sessions, a BfR scientist explains potential risks.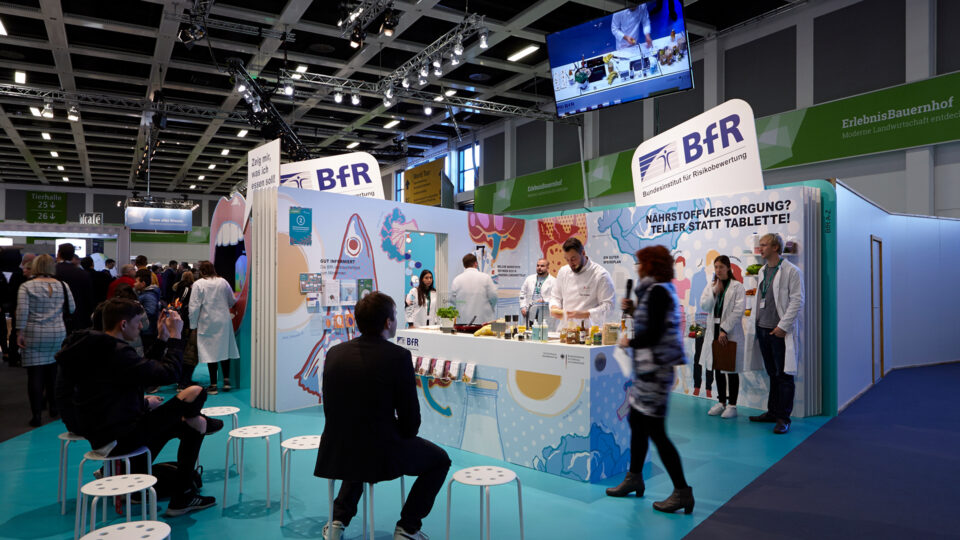 Small pocket mirrors are available for anyone who wants to find out which nutrients are important for the human body and where they can be found. More informed visitors can have a go at the nutrient quiz wheel or use the shopping baskets for different types of diet to put together the best possible food mix for vegetarians, the elderly, people suffering from stress or mums-to-be.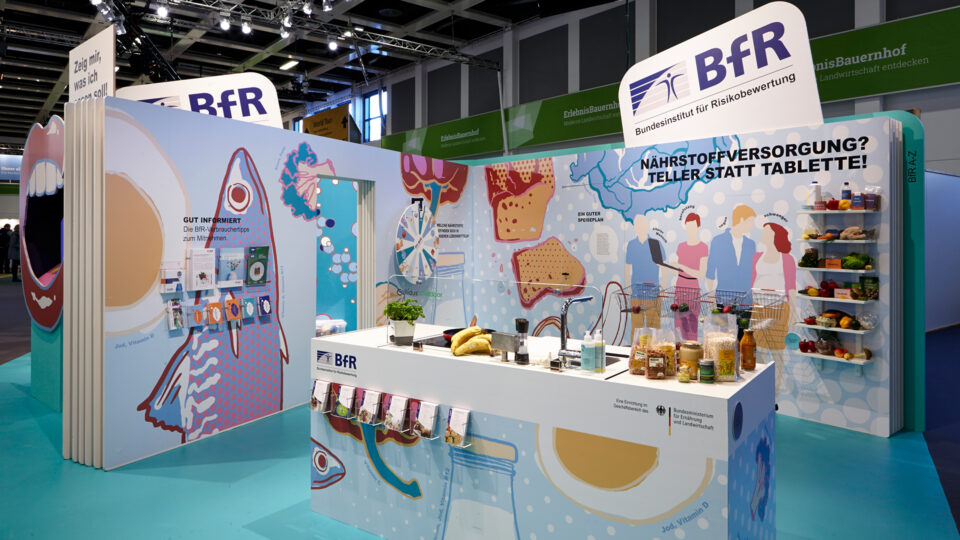 Client:

German Federal Institute for Risk Assessment (BfR)

Services:

Concept, content, planning, construction, design and implementation

Partner:

Tino Schmidt (leading organic chef)

Area:

85 square metres

Photos:

Martin Müller, Berlin