Colourful Hygiene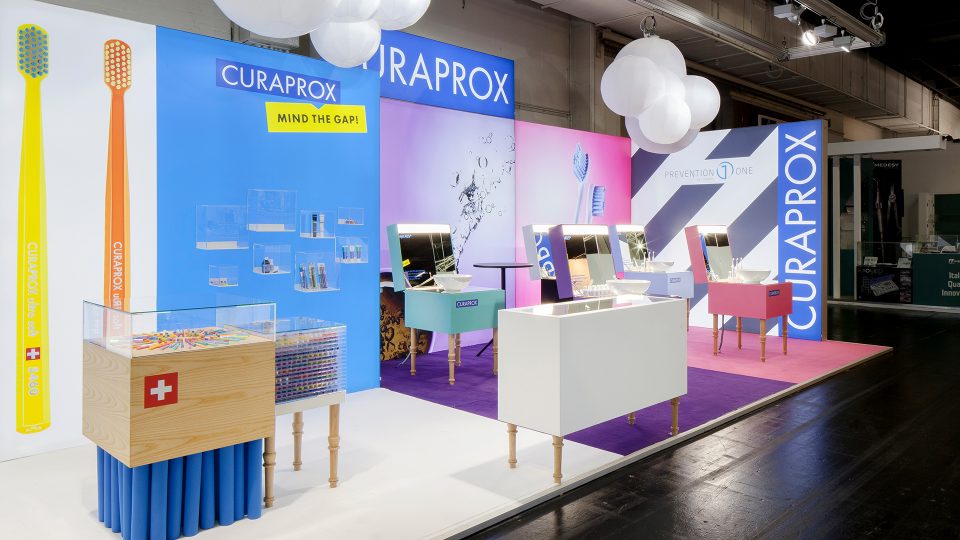 The long-established Swiss brand CURAPROX positions itself at the heart of everyday life. Dental hygiene becomes a lifestyle.
The brief
To develop and realise an exhibition stand for the CURAPROX brand at IDS 2015 in Cologne.
The challenge
To present the German-speaking countries Germany, Austria and Switzerland and the international market in two stand areas, which are separated by an aisle. Sub-brands and services such as Swiss Smile (premium dental care) and iTop (prophylaxis) have to be integrated.
The concept
We rely on the power of colours. The iconic toothbrushes with their expressive colour combinations and clear form create the nucleus of a confident design concept. Strong artwork combined with playful furnishings create a sensual atmosphere for the products and services.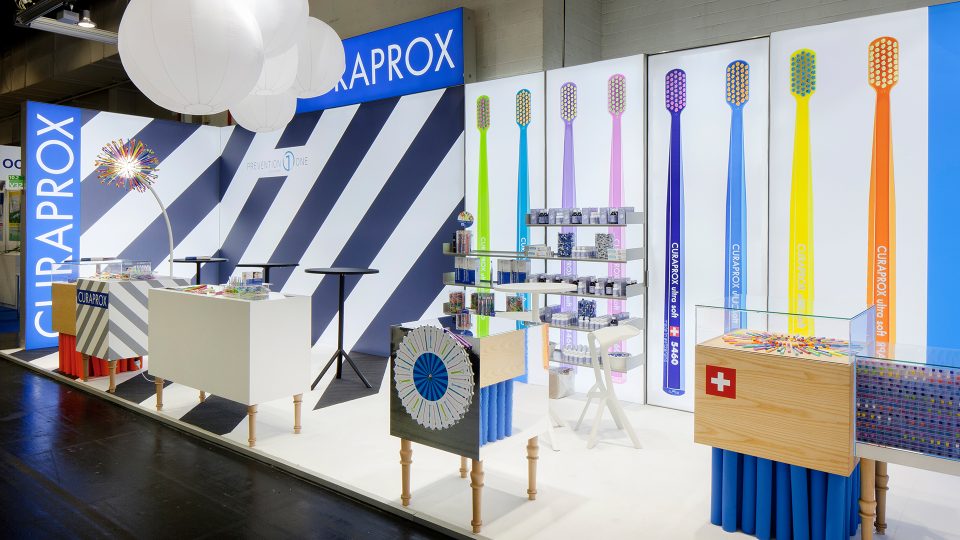 The reality
CURAPROX's exhibition presence stands out starkly from the standard pristine white look of competitors. CURAPROX positions dental hygiene and prophylaxis as part of everyday personal hygiene and a curated lifestyle.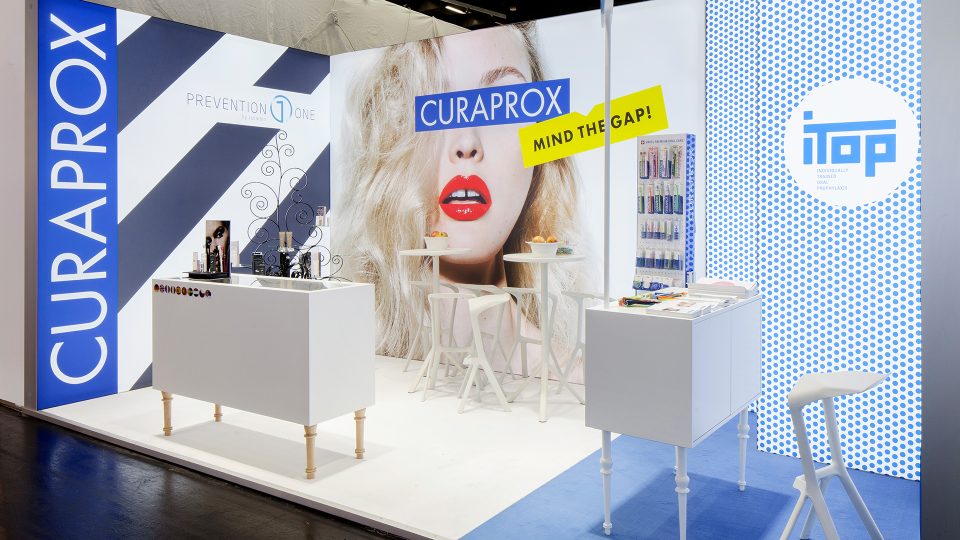 Large illuminated walls displaying product and campaign photos, graphic patterns, vibrant colours and the company logo form the architectural framework of the exhibition stand. Coloured floor coverings divide the area into zones according to product groups and themes. Inflatable foam clouds mark out the stand from a distance.
The details
At a total of five showcases with dainty washstands with basins and mirrors, visitors can try out mouth washes, electric toothbrushes and Swiss Smile's black toothpaste.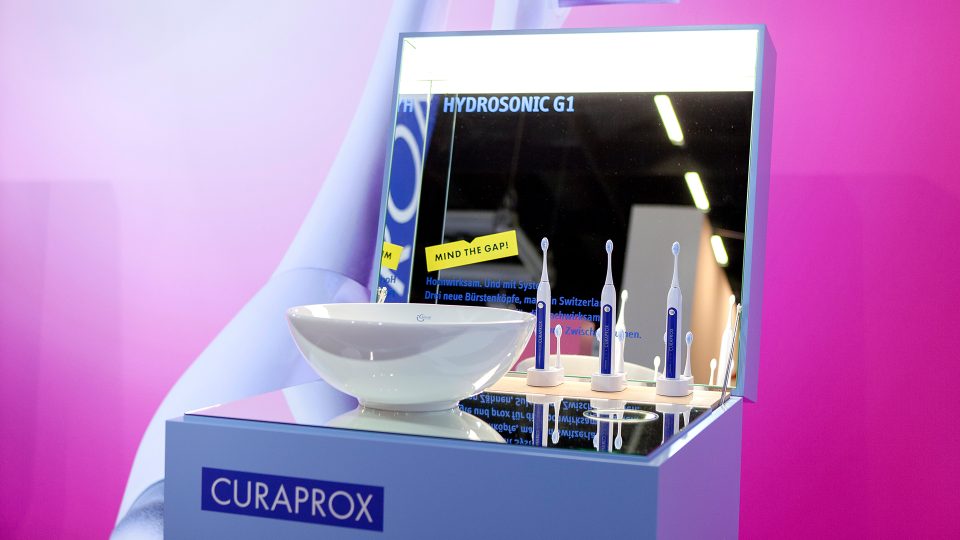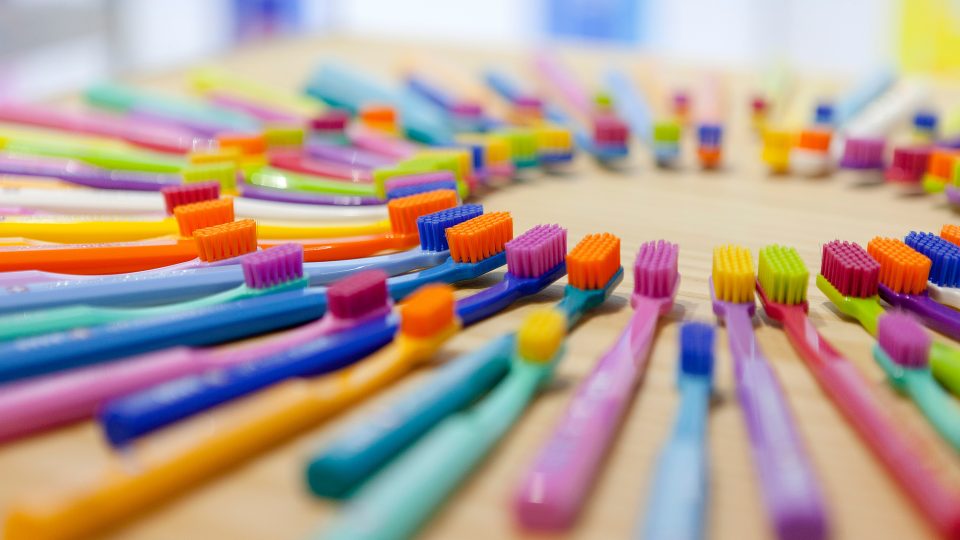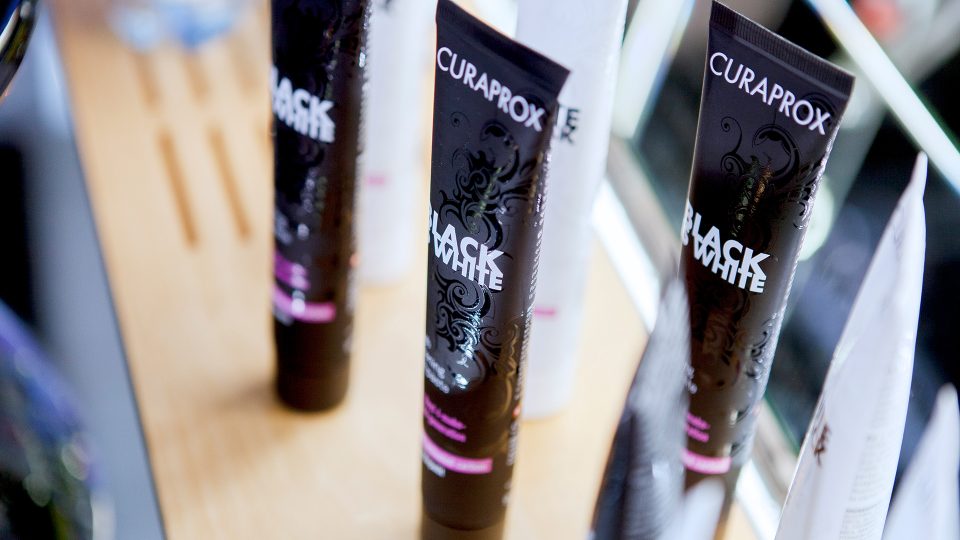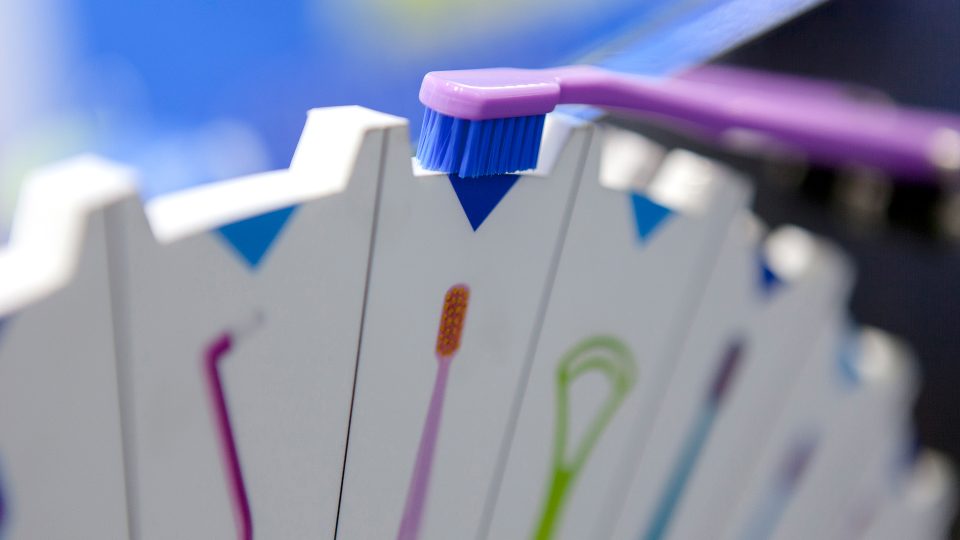 The entire range of interdental toothbrushes is presented on a wheel of fortune.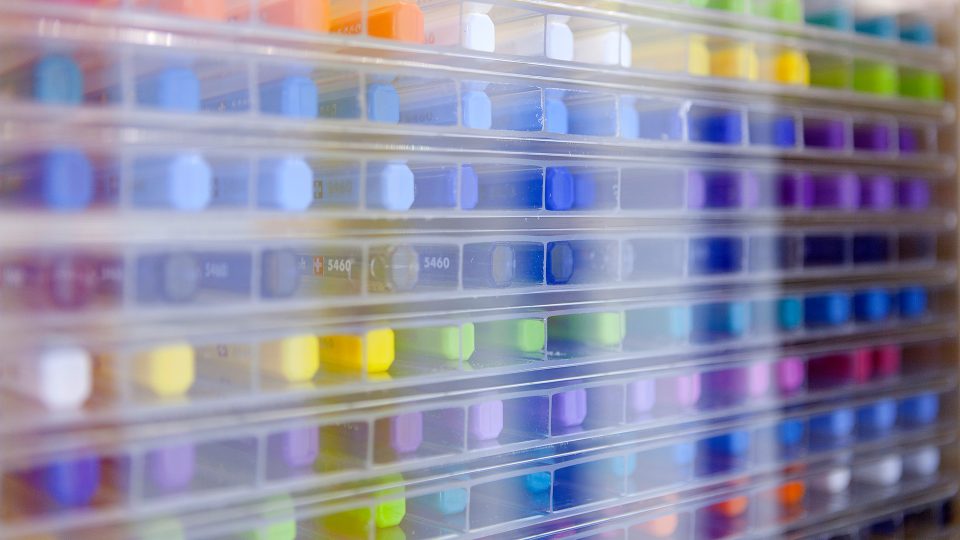 Client:

Curaprox

Services:

Concept, design, construction, management

Area:

80 quadratmeters on two stands

Duration:

3 month

Construction time:

3 days

Artwork:

Max Wettach, SIMPLE

Photos:

Annika Feuss