Everything in line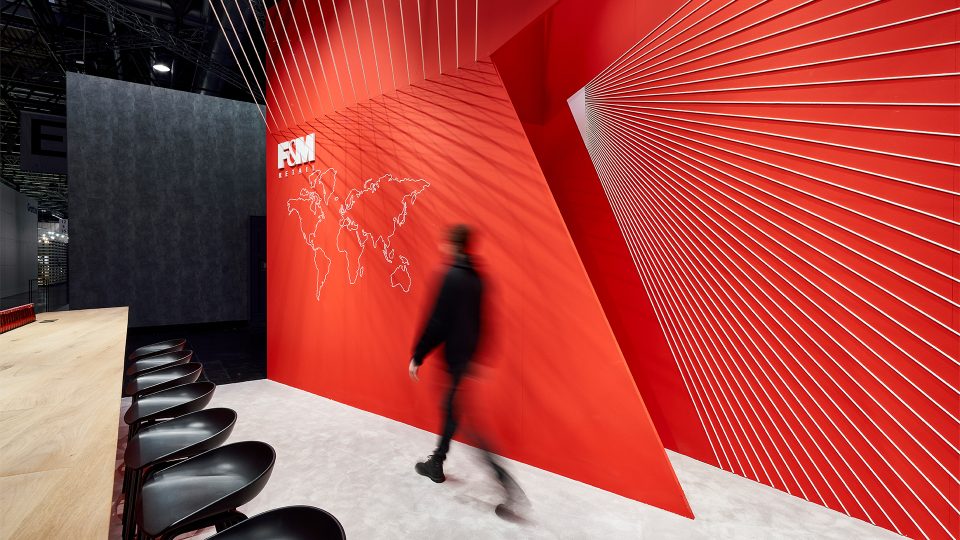 What do we do when we have designed a beautiful stand? We design the next one. And end up on the shortlist for the most beautiful stand at Euroshop. Our customer is happy. So are we.
The task
F&M Retail, a German-Italian specialist for the planning and international implementation of retail and space concepts, commissioned us to design the current trade fair presentation at the Euroshop in Düsseldorf.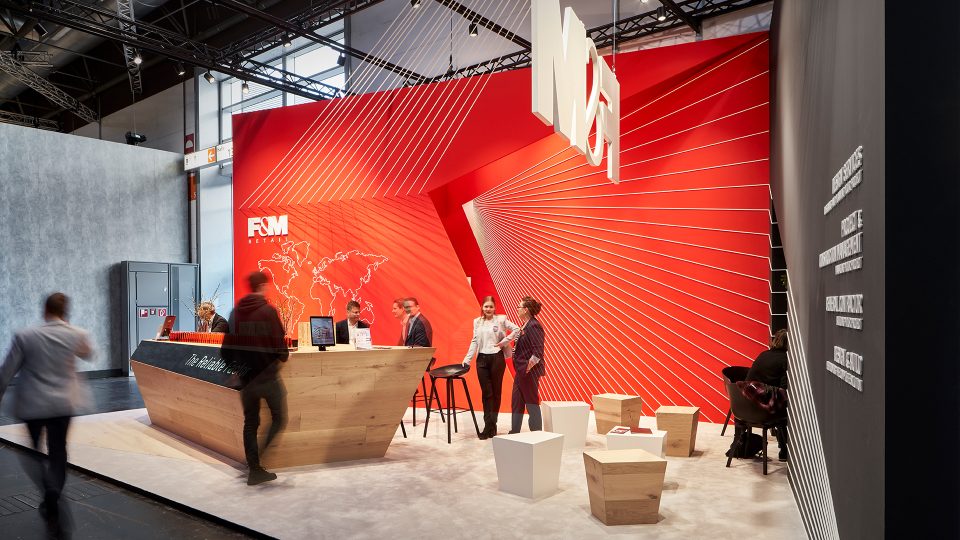 The idea
The line as a representative of the design, the measurement, the gap dimension, the precision. The white line on a coloured background as the dominant design feature.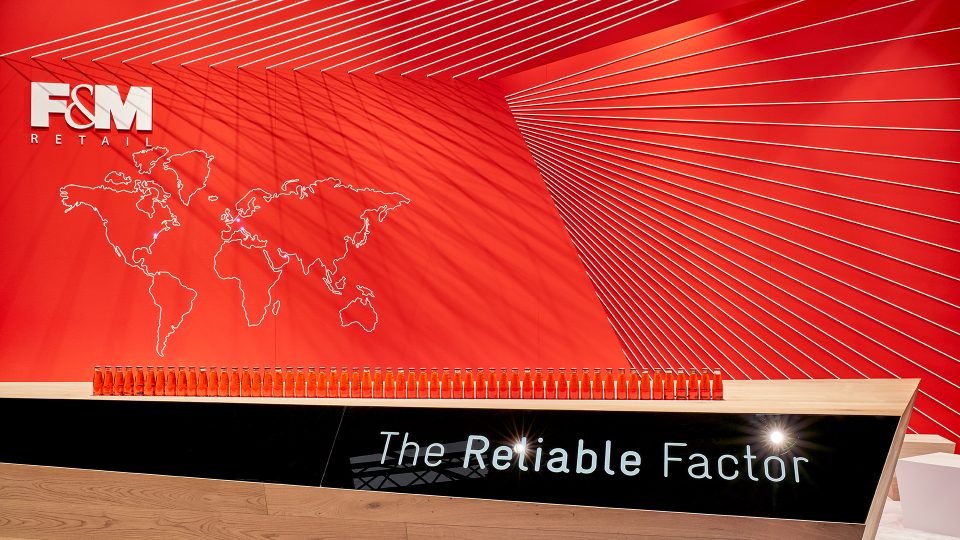 The reality
White lines physically stretched through the air space and white lines on the coloured walls dynamise the space and form the frame for the central counter in the middle of the stand.
A small meeting corner finds space in a wall niche, loosely distributed stools invite to linger.
The fluffy carpet contrasts with the smooth surfaces of the walls, changes in material and colour form a noble mixture.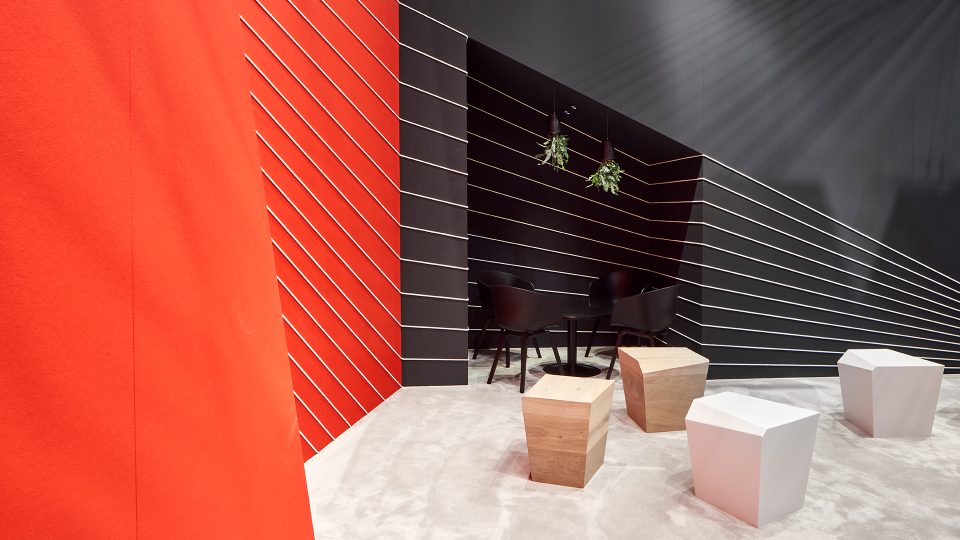 Client:

F&M Retail

Services:

Concept & design for exhibition stand and image brochure

Area:

80 square meters

Photos:

Annika Feuss, Cologne