Baby's got a Brand New Brush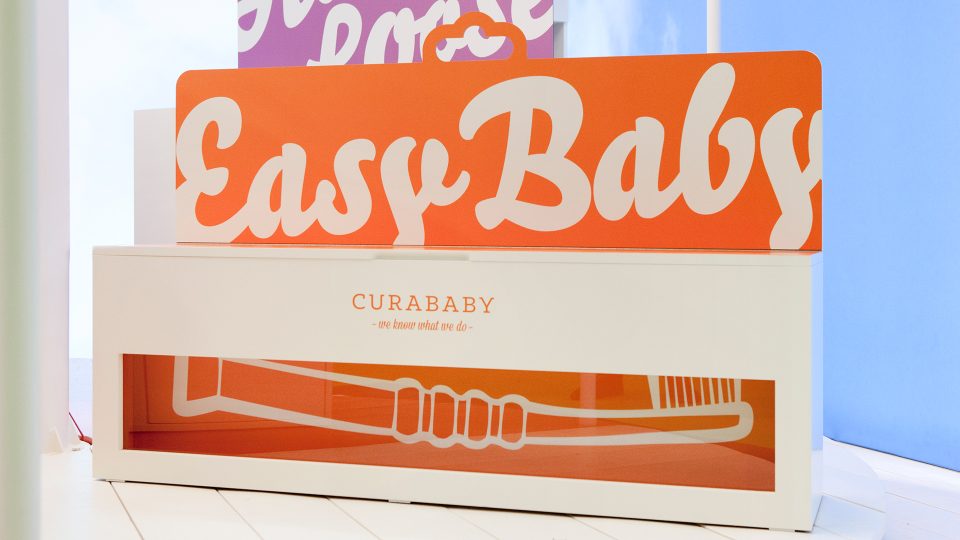 This is where everything revolves around baby's oral hygiene: the new baby products from Swiss dental hygiene specialists CURAPROX celebrate their world premiere at the Kind + Jugend trade show in Cologne in a cheerful and colourful style.
The brief
To present the new product series for the oral care of babies and small children to the international market.
The challenge
To introduce the new packaging design and communication live – well in advance of the start of production. Eye-catchingly, effectively and appealingly.
The idea
A colourful children's merry-go-round is full of oversized packages which act as product displays.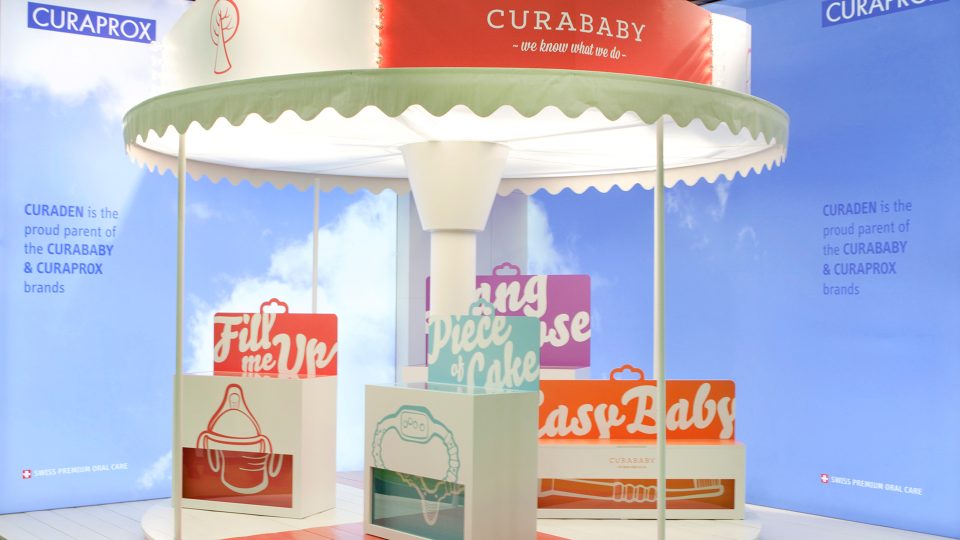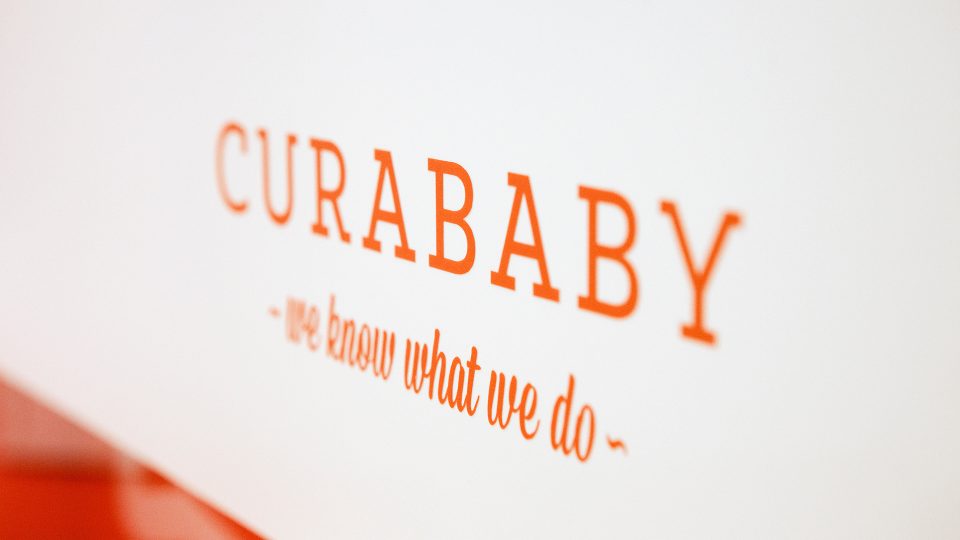 The reality
Varnished planks of wood, linen valances and light bulbs create the right funfair atmosphere. Suspended above the revolving roof is a biplane with an advertising banner announcing the search for distributors.
Packages that have been enlarged several hundred times over act as product display cases, bar tables for talks, bench and storage space. Illuminated back walls give the presentation a bright, light appearance.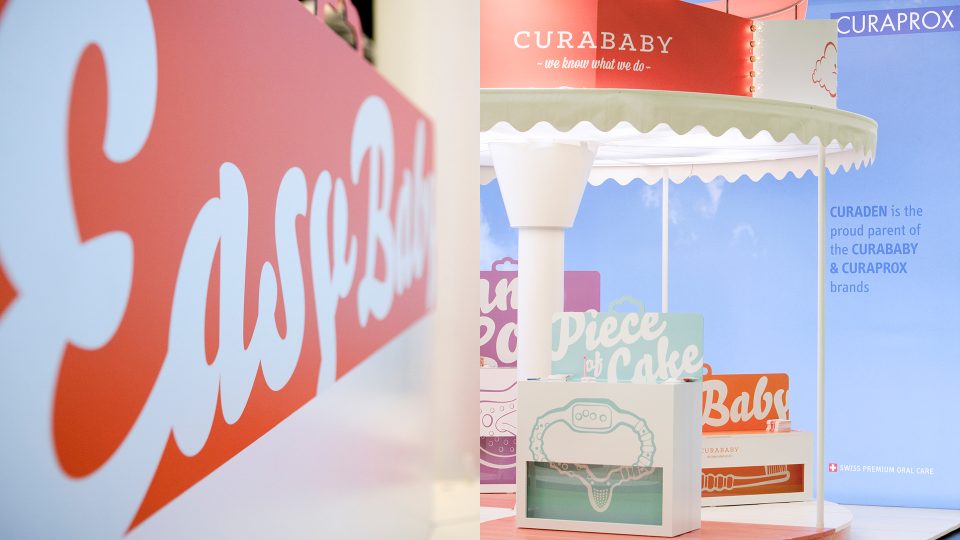 Additional storage space and mini-kitchen are hidden in the rear wall.
Artwork by ZürichTokyo, Zürich
Client:

Curaden AG

Services:

Concept, planning, construction, implementation

Aera:

25 square metres

Photos:

Annika Feuss, Cologne