Arena of Opportunities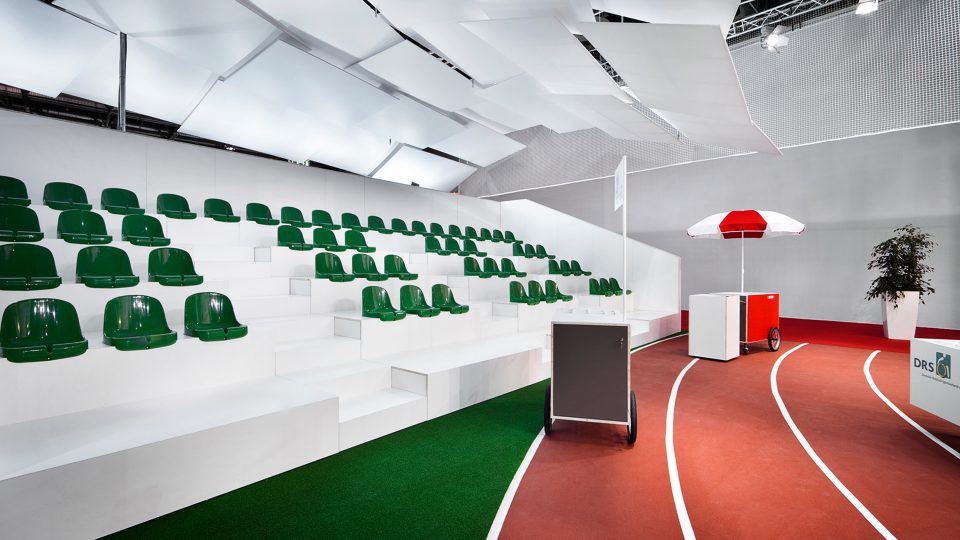 Playing basketball whilst seated? Cycling with your hands? Shooting by ear? Pharmacists in the Olympic Stadium? No, this is not a mixed up world – it is the league of pharmacists' commitment to disabled sports.
The Brief
To deliver a fair stand concept for the Federal Union of German Associations of Pharmacists (ABDA) for the Expopharm 2011 in Dusseldorf.
The Challenge
Setting a lively scene for ABDA's activities for disabled sports and sport as a preventative health measure.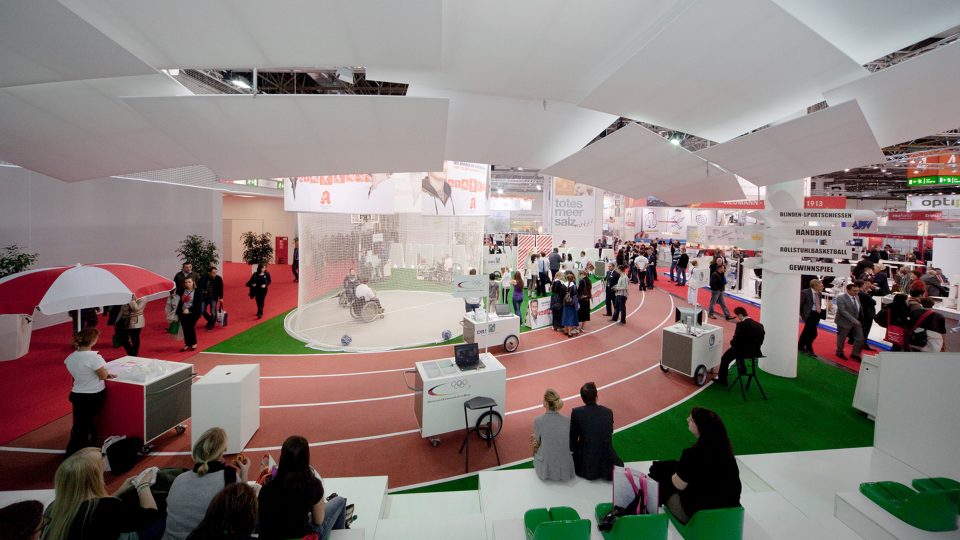 The Idea
The pharmacists arena. A stylised Olympic stage of exciting perspectives. A complete kit of grandstand, running track, ball net, green, court, floodlights, banner advertising, food carts… Open, fresh and dynamic – a taster of London 2012. Paralympic sports actively played and spectated live. Cooperation partners prominently presented and actively integrated.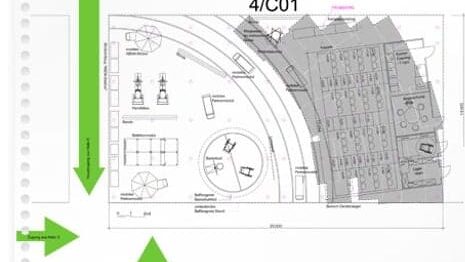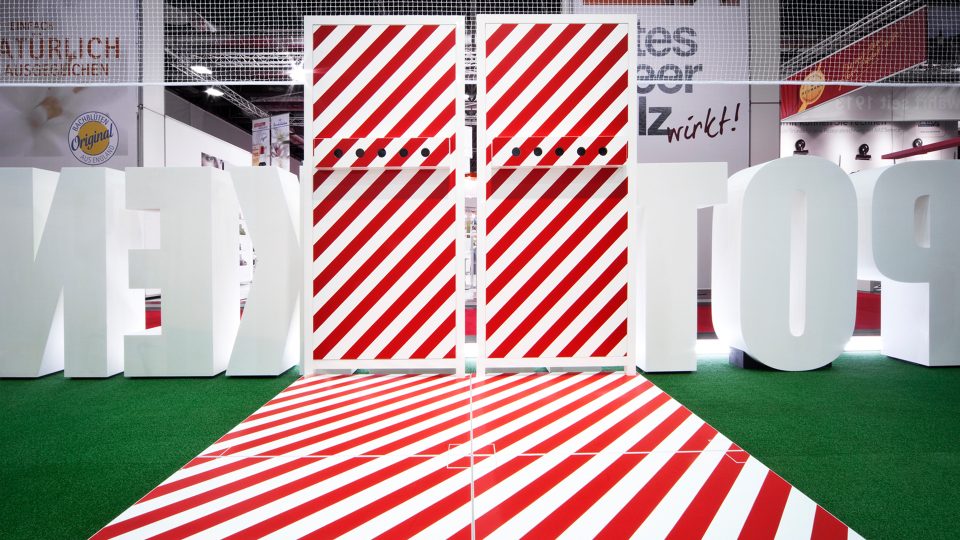 The Reality
The arena opens. The games are a hit. Visitors occupy the grandstand from morning 'til night: spectating, cheering and relaxing.
Simulated sporting events substantiate ABDA's dedication to disabled sports. Professional athletes coach visitors on what it takes to be part of the Paralympic squad: how to handle a wheelchair and a basketball simultaneously; how to hit the bullseye without seeing it and how to race with a handcycle. There are benefits all round. For each kilometre that the visitors power the bike, ABDA donates a euro to the National Paralympic Committee Germany (DBS).
Info-carts provide the cooperation partners with an aptly agile presentation format. These partners are: the National Paralympic Committee Germany (DBS), the German Olympic Sports Confederation (DOSB), the National Anti Doping Agency (NADA), the 'Stiftung Organspende' (Organ Donors Trust), the 'Diabetes Programm Köln' (Diabetes programme Cologne) and the 'Deutsche Rollstuhl-Sportverband' (German Wheelchair Sports Federation).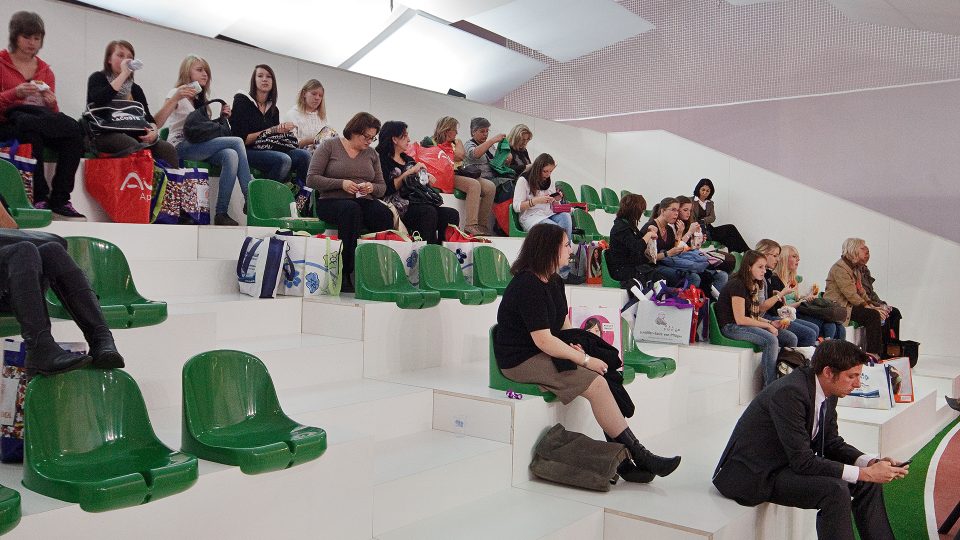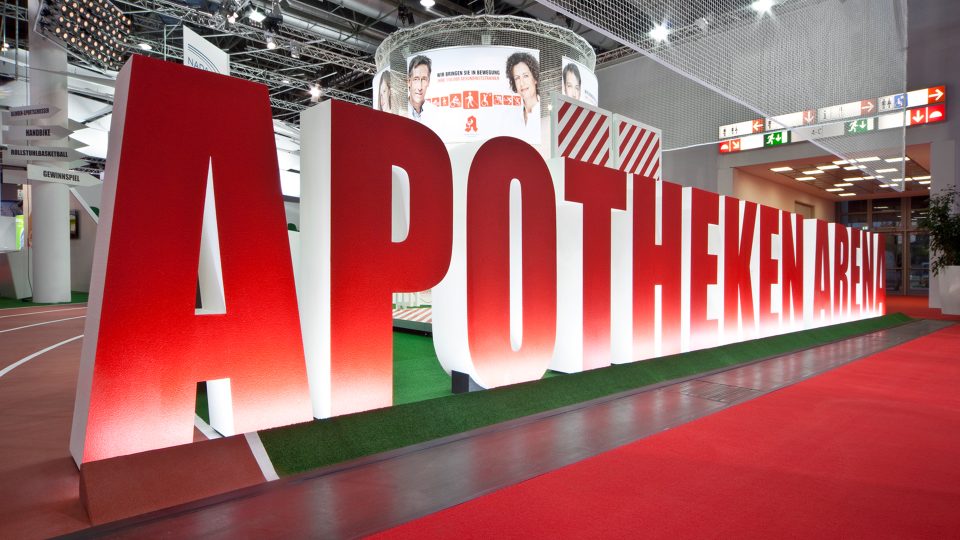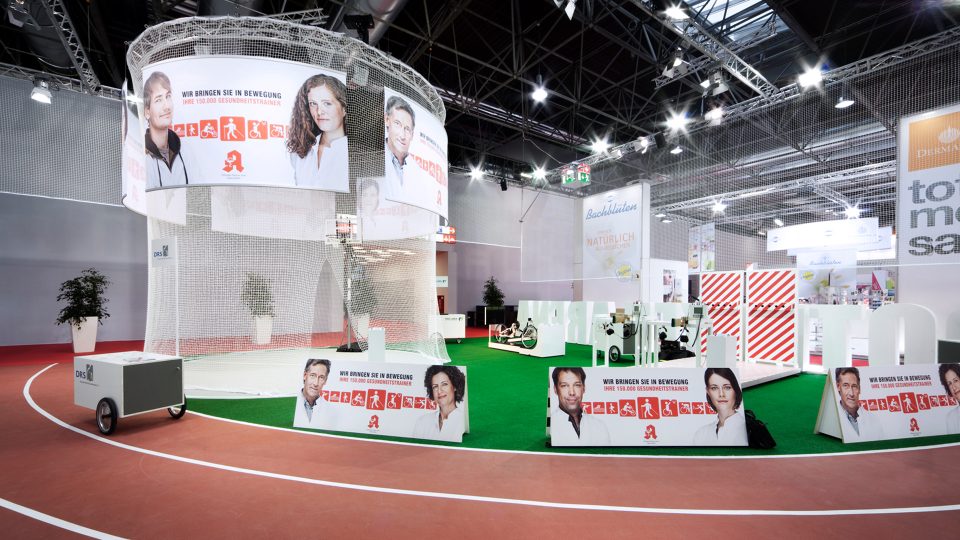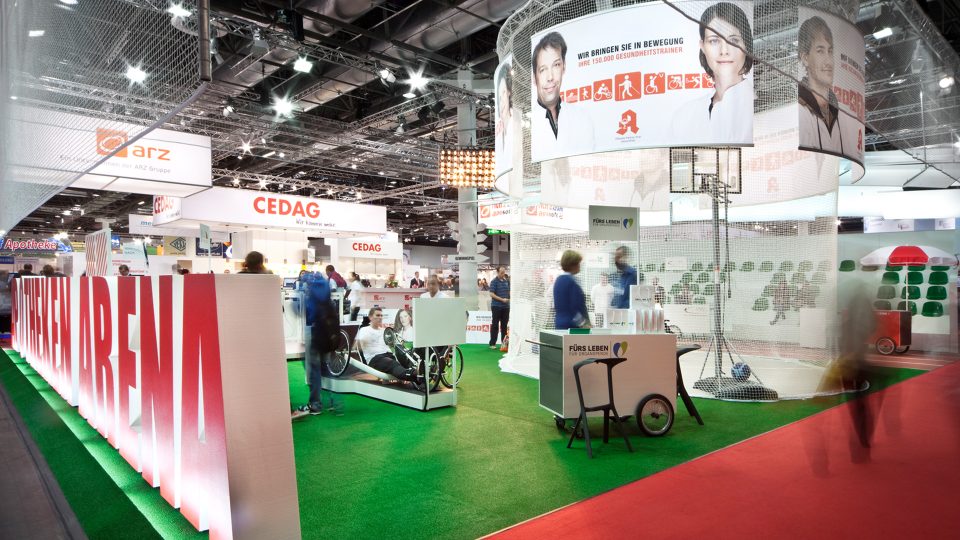 The Details
Gigantic letters signpost the stand with the words: 'APOTHEKEN ARENA' (Pharmacists Arena). Banner advertising, projections and placards communicate with impact. Sweatbands, badges and promotional material are handed out at the adjacent 'Fanshop.'
Client:

ABDA

Services:

Concept, design, planning, construction and implementation

Photos:

Annika Feuss, Cologne