adidas 70 years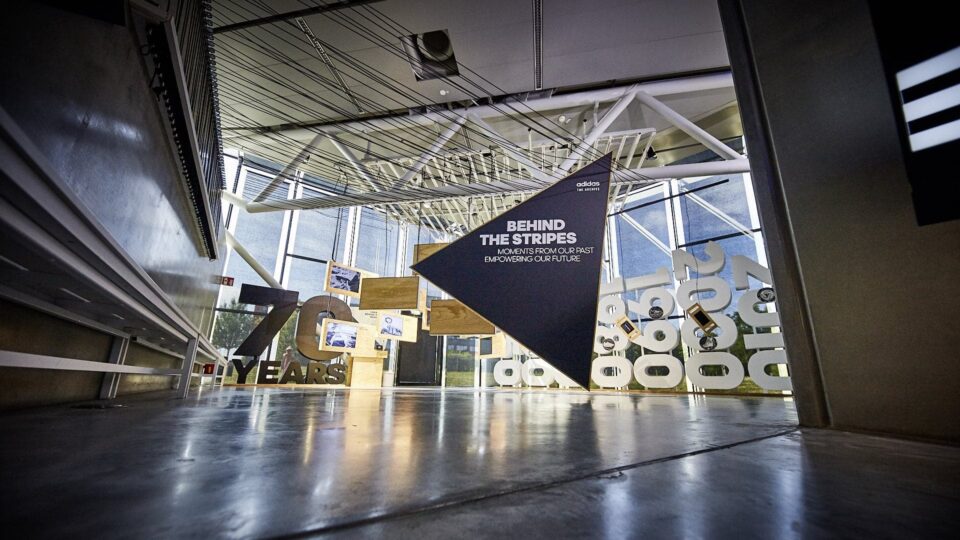 The adidas Archive made a great discovery just in time for its 70th birthday. We created an exhibition to present it.
The Task
To present the film roll "Unser Chef" with previously unseen footage from the 1970s. 21 silent minutes on five reels, full of random shots for a documentary that was never made. The exciting images capture company life in full swing and behind the scenes.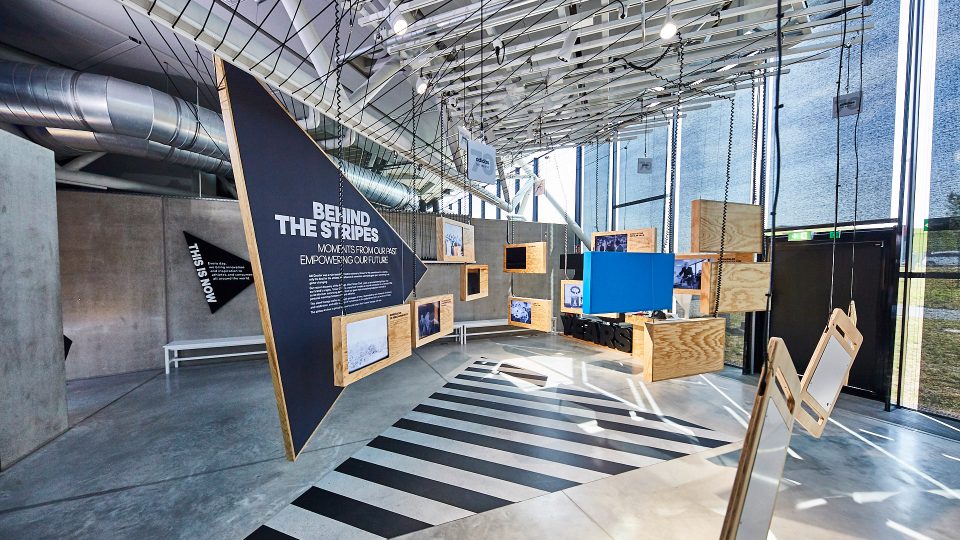 The idea
In the exhibition, visitors immerse themselves in the footage in a 270° screening.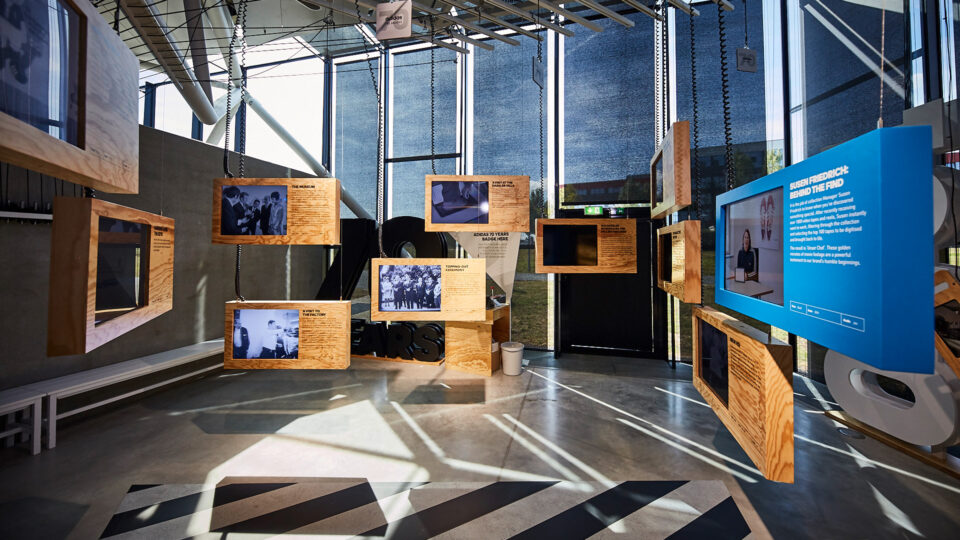 The reality
In the pop-up area of the Brand Exhibition 12 monitors loop in parallel. Every monitor displays a different meaningful sequence. In this way, visitors can both see everything and pick out sequences relevant to them without having to watch the complete film.
Next to the screen, printed information summarizes the location, occasion, time and protagonists in each cut. On an additional screen, the head of the film and image archive tells how the find was made and the significance it has for the adidas Archive and company history.
The surrounding setting of years is brought to life by augmented reality. The hanging tablets allow visitors to discover surprising content from seven decades.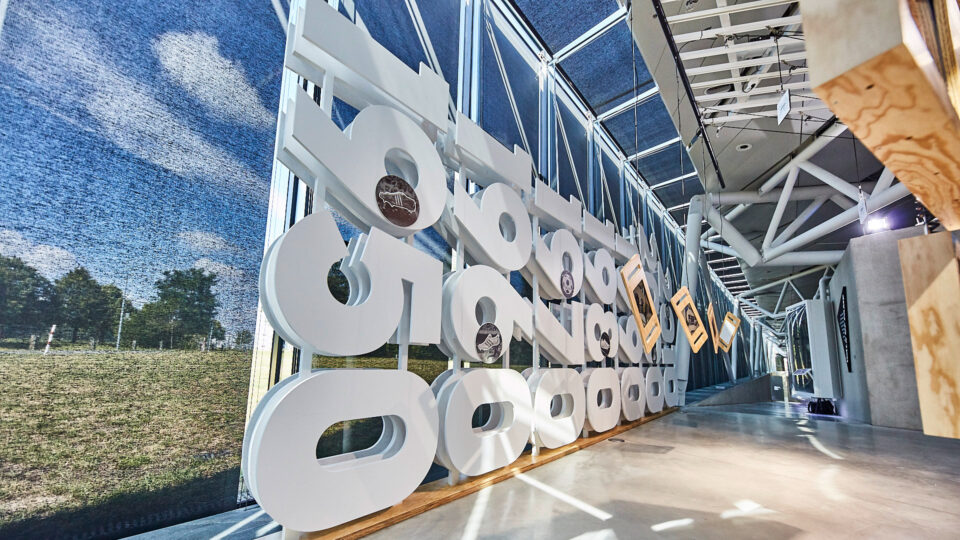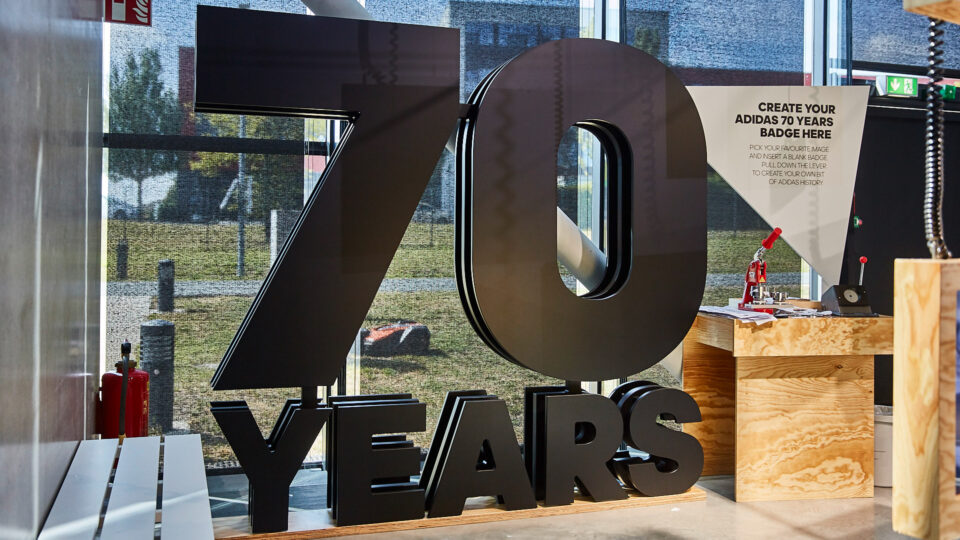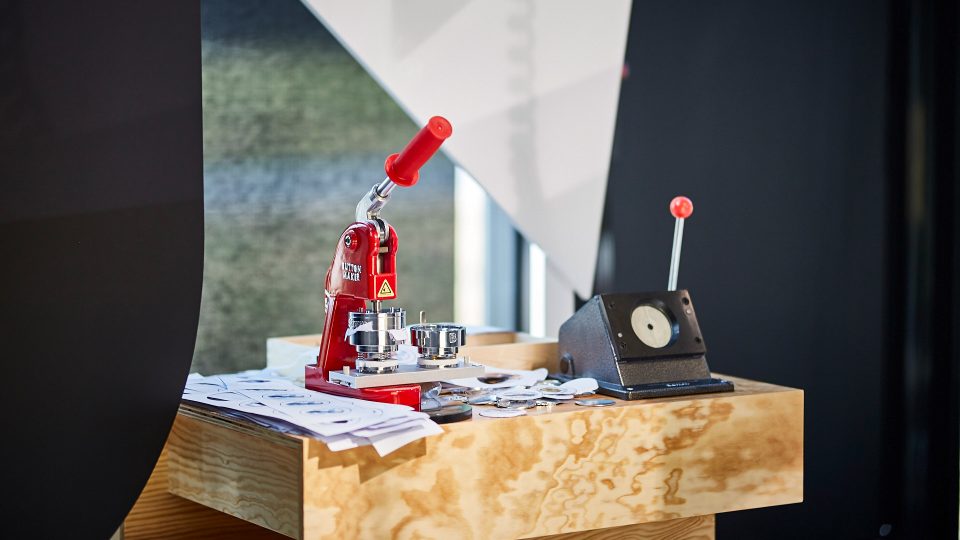 At the Badge Maker, visitors can choose their favourite classic and carry it around the world.
Pictures: Studio Waldeck / Courtesy of the adidas Archive
Client:

adidas Group

Service:

Concept, content, design, planing

Implementation:

adidas Group