50 Superstar Years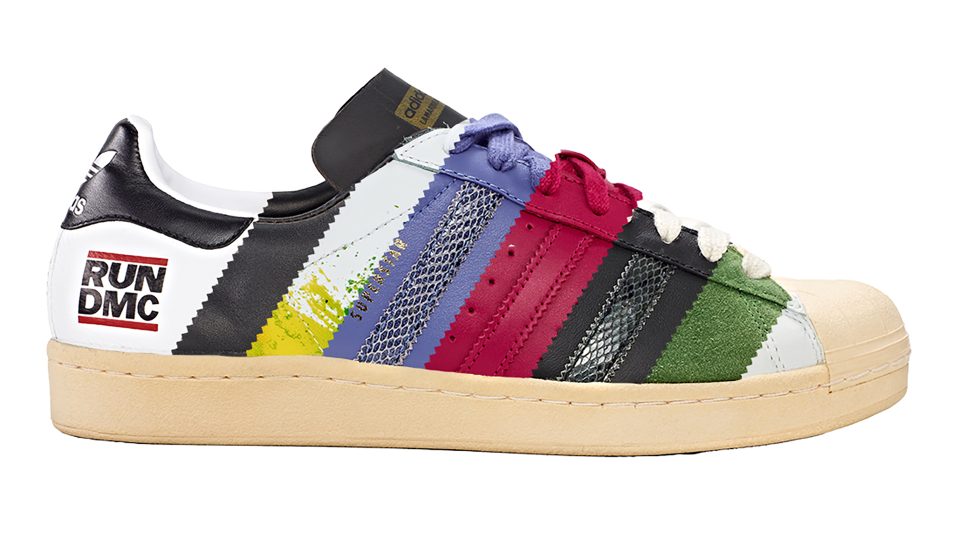 2020 is the year of the Superstar. In 1970, it began its first career as a basketball shoe. Today it is one of the most important streetwear classics. We are curating an exhibition for people who know and love the Superstar in all its facets. Since yesterday or for the last 50 years.
The task
The special exhibition in the Halftime building shows how a shoe changes the world and how shoes are constantly reinventing and evolving.
The idea
The quantity makes the difference. The archive's collection on the superstar is extensive and colourful. Huge new table showcases offer space for the entire universe around the streetwear icon.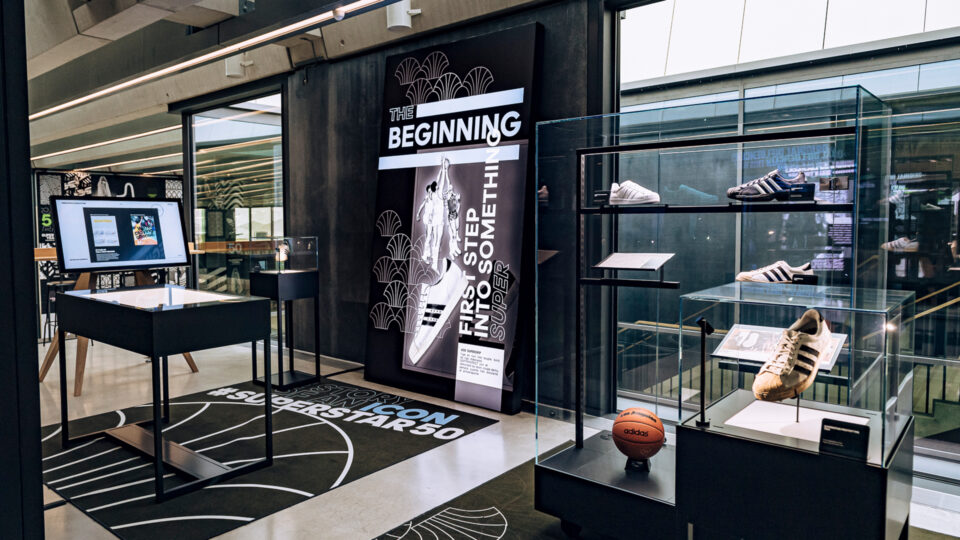 The opening film shows the major developments in the life of the Superstar in line to the narrative of the exhibition: Creation and Evolution. Popculture. Collaborations.
In the first part of the exhibition, we present rare prototypes and archive documents from the early days of the world-famous basketball shoe. We document the second career as a "must have item" of the New York hip-hop scene with collector's items from the early 80s, books by the scene photographers and Run DMC's first LPs.
We show how Run DMC gave this development a major boost in 1986 with the track "My Adidas" and took the company into new dimensions of so-called non-athletic promotion contracts with Run DMC products from the first collection to the present day.
As part of the exhibition activation, sneaker queen Julia Schoierer presented the El Dorado from the first collection for two weeks. Many other activations with object changes and events were planned for the duration, but could not be realised due to Covid-19.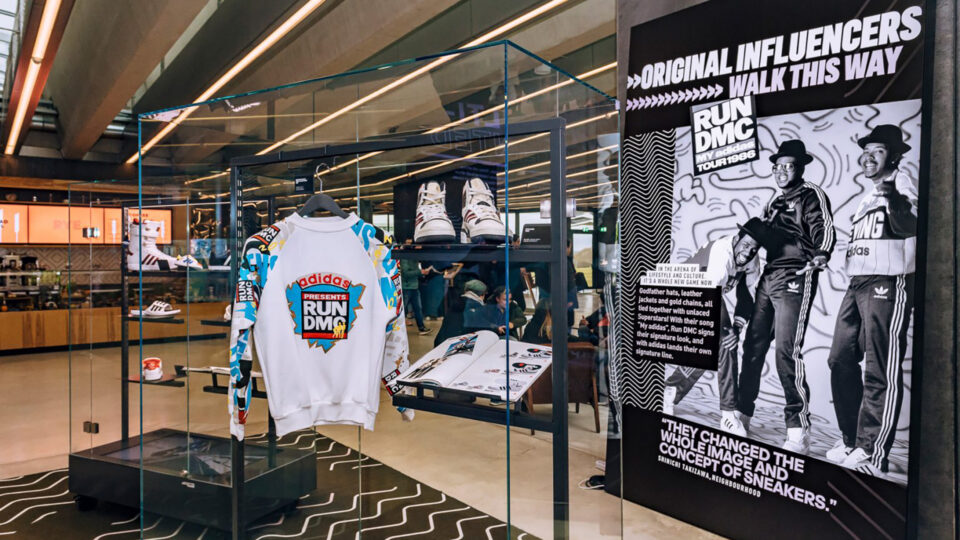 In the 1990s, the Superstar conquers the clubs, the skateboard scene and the fashion world. Collaborations with Bathing Ape (2003) or the 35 special editions for their 35th anniversary in 2005 by RUN-DMC, Consortium, Missy Elliot, Bad Boy Entertainment and many others finally make him a pop icon.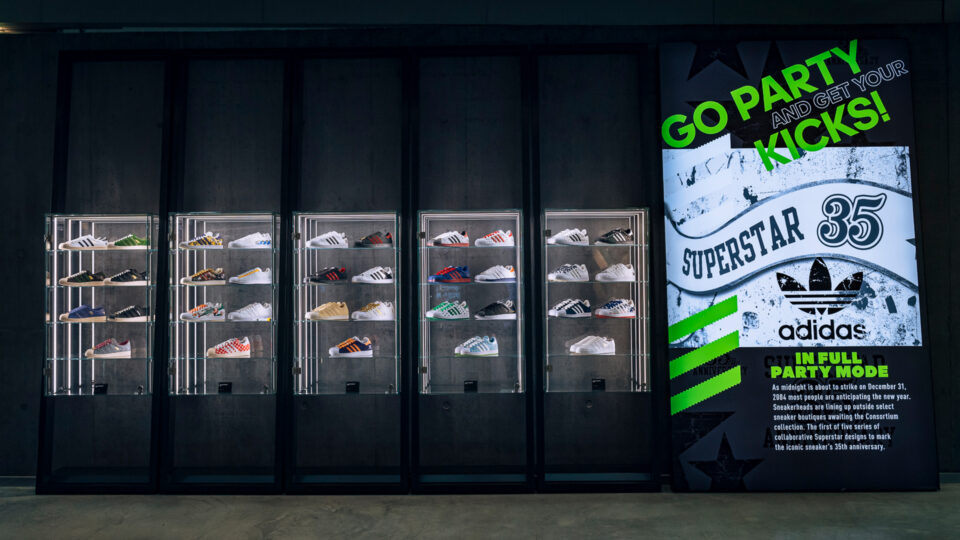 Over the years, a universe of spin-offs and fan articles has emerged around the Superstar. From key rings to cleaning sets, from Star Wars space gliders to works of art – we flood an entire showcase with surprising objects.
Other highlights are the current collections and the Superstar Tracksuits. The Superstar name was transferred to this special tracksuit line for the first time, creating a new product that is still successful today.
The last part of the exhibition is dedicated to the future and digital production and distribution methods.
Client:

adidas

Location:

Herzogenaurach

Services:

Curatorial concept, planning, content

Design:

D'ART

Realisation:

D'ART

Photos / Film:

Julia Schoierer, Studio Waldeck, SIMPLE