Zewa

Transparent Life

A glass home on wheels – with lounge, fully functioning kitchen and bathroom: we make it possible.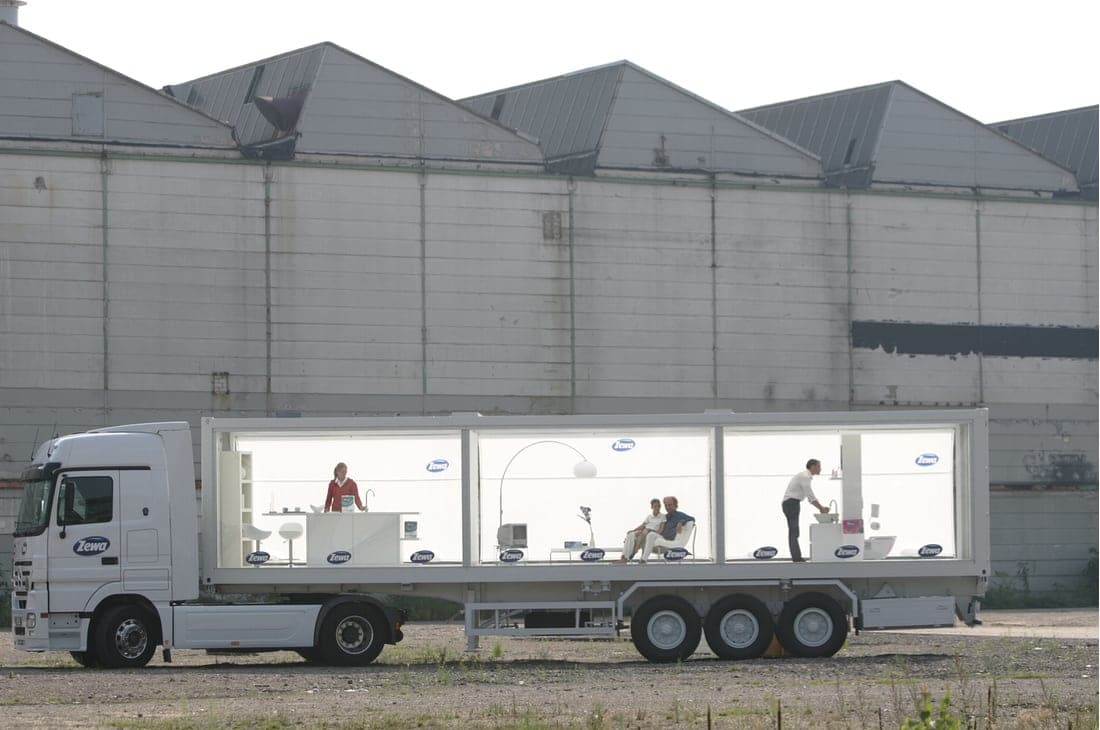 To promote domestic products made by Zewa, the PR agency Jeschenko Medien designed a glass truck which toured German cities and offered an insight into the Zewa world at public venues and on the road.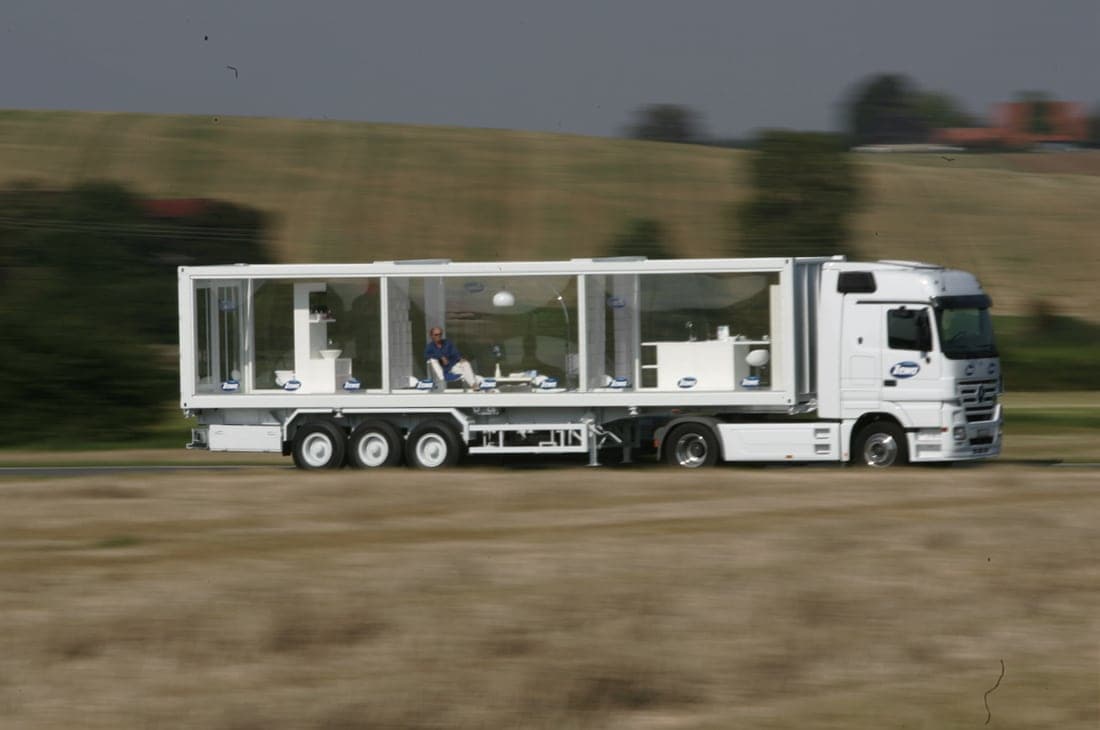 We are responsible for the interior fittings, technical equipment, decoration and furniture and are also looking after electricity, water circulation and sanitary facilities.
Photos: Jeschenko Medien