ABDA

Consistently Cosy

Five years and almost 200 appearances later, it is time to redecorate. More colourful, functional and friendlier than ever.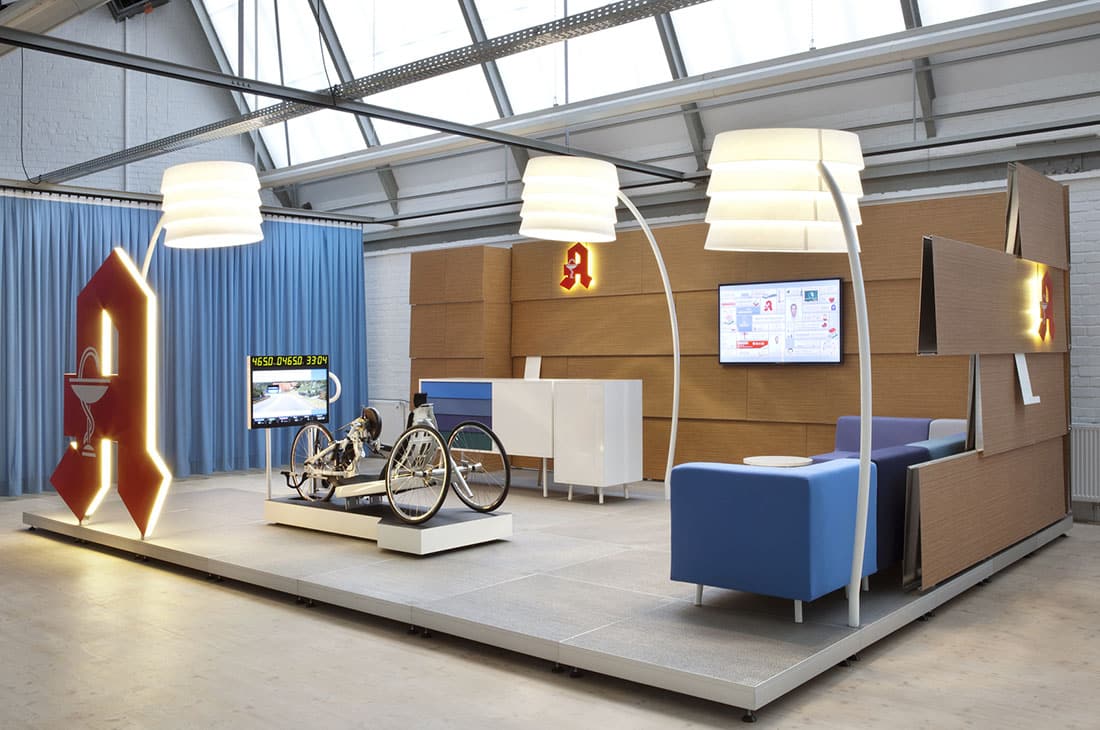 The Brief
To revise the modular trade fair system for the Federal Union of German Associations of Pharmacists (ABDA).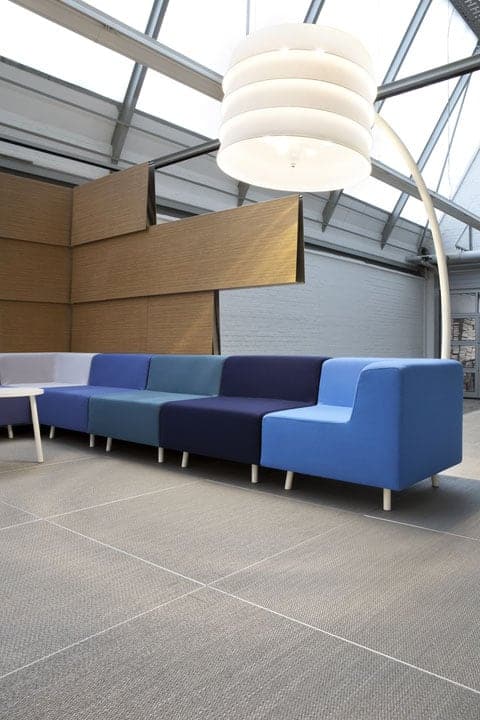 The ChallengeMaintaining the basic system, increasing storage space, providing more screening, creating a warmer, friendlier atmosphere and intergrating 'active modules' – such as the hand-bike of the National Paralympic Committee Germany (DBS).
The IdeaTo replace the clinically clean materials with warm, cosy ones. Carpet instead of linoleum, veneer instead of white cloth, woollen upholstery instead of washable synthetic. Slender supports, elegantly curving lamps and warm light.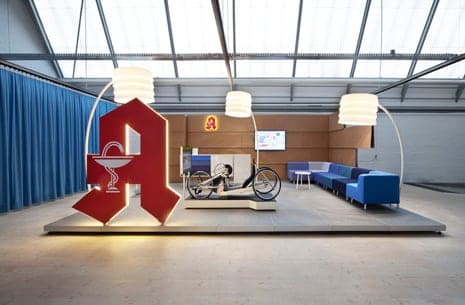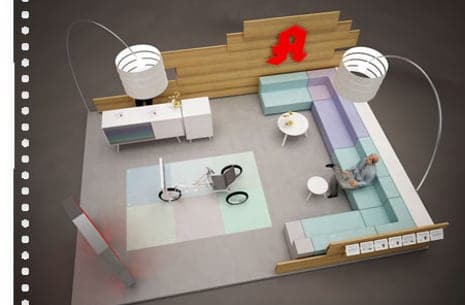 The RealityThe fifties reinterpreted. A contented marriage of cool modern and cosy comfort. One fondly recalls the Good Old Days in today's uncertain times.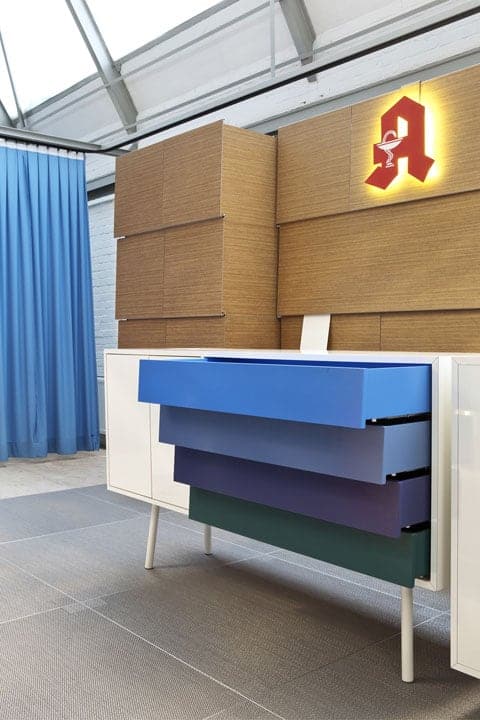 Ample storage space is provided by fresh furniture with lavish drawers and a modular wall with integrated cupboards.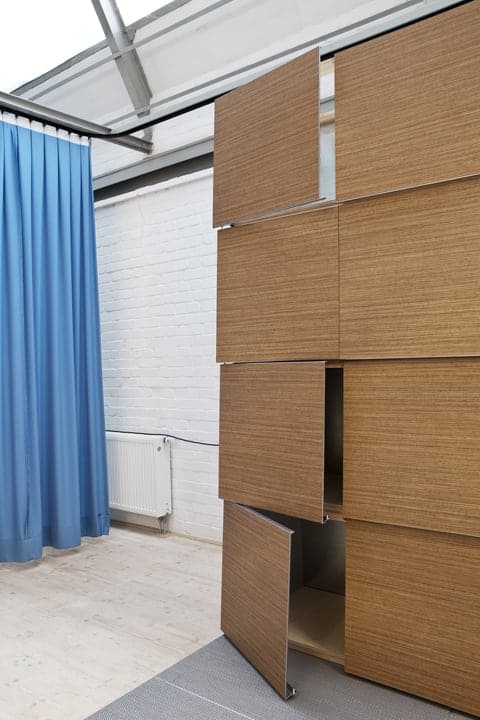 The washable carpet has a glittering lustre and softening effect. Lighter impacts, elegant exteriors and easy to care for … the fifties at their best.
Photos: Annika Feuss