Citibank

Street Banking

Bending advertising laws, exposing gaps in legislation and making clever use of big event environments for advertising purposes: we make the impossible possible.
The solution was a temporary service centre with workstations for online banking or brokerage and kickboard hire. What today sounds so matter-of-course and normal was a real challenge at the beginning of the millennium. The tent's unusual appearance aroused visitors' curiosity and encouraged them to visit the stand.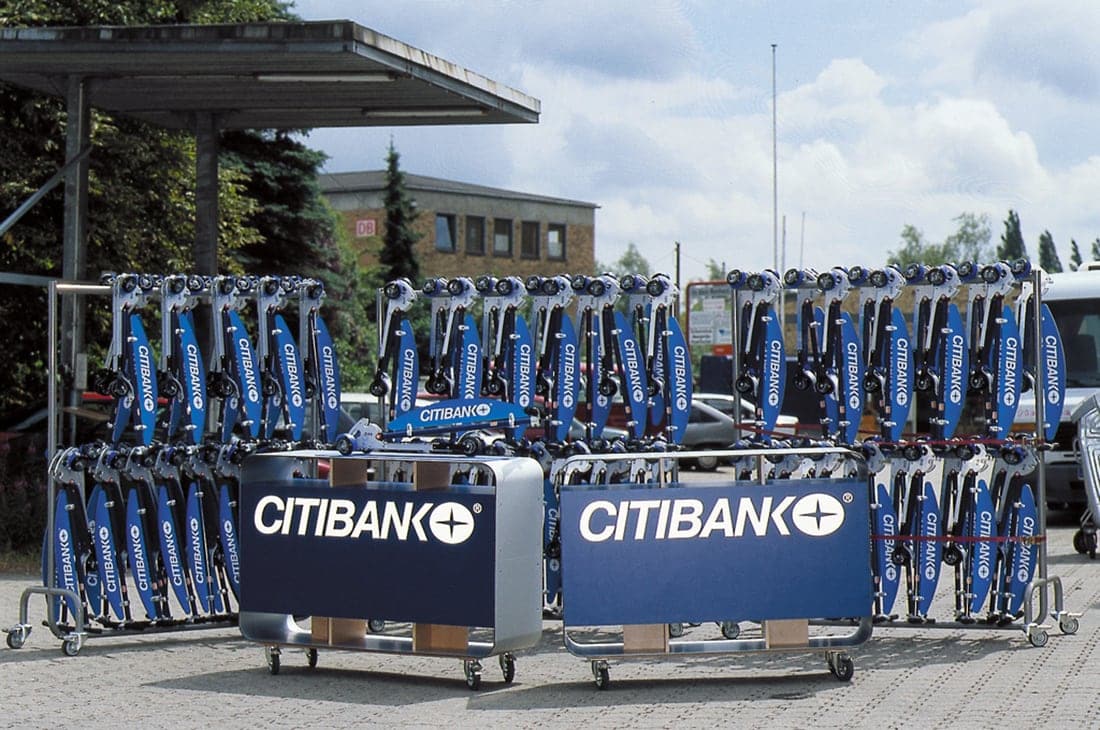 Kickboards were hired out on a daily basis in return for a small liability insurance fee and presentation of ID. The kickboards offered EXPO visitors a convenient way of touring the extensive exhibition area, and in the process acted as moving advertising vehicles thanks to the product's eye-catching branding. Up to 100 Citibank kickboards were used in this way at EXPO and in Hanover's city centre.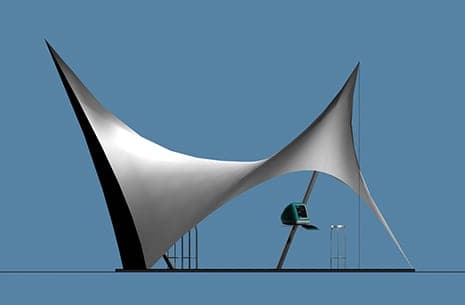 The tent was easy to erect and dismantle and required no form of floor anchorage. Implementation occurred in cooperation with Armand Vanquaille, a Belgian specialist for temporary structures, and a sail-maker from Antwerp. Thanks to the optimum use of authorisation-free floor space and height, no complex administrative effort was involved during the assignment planning.
After EXPO, the service tent and kickboard hire toured cities throughout Germany for a year.
Photos: Reiner Rosenow