Federal Programme Organic Farming

Organic Pop

New hall, new look. The Federal Organic Farming Programme - founded in 2001 - has just come of age and is moving from its original Hall 1.1 to the Hub, in the brand new Hall 27 of Messe Berlin. We were allowed to help with the new furnishings.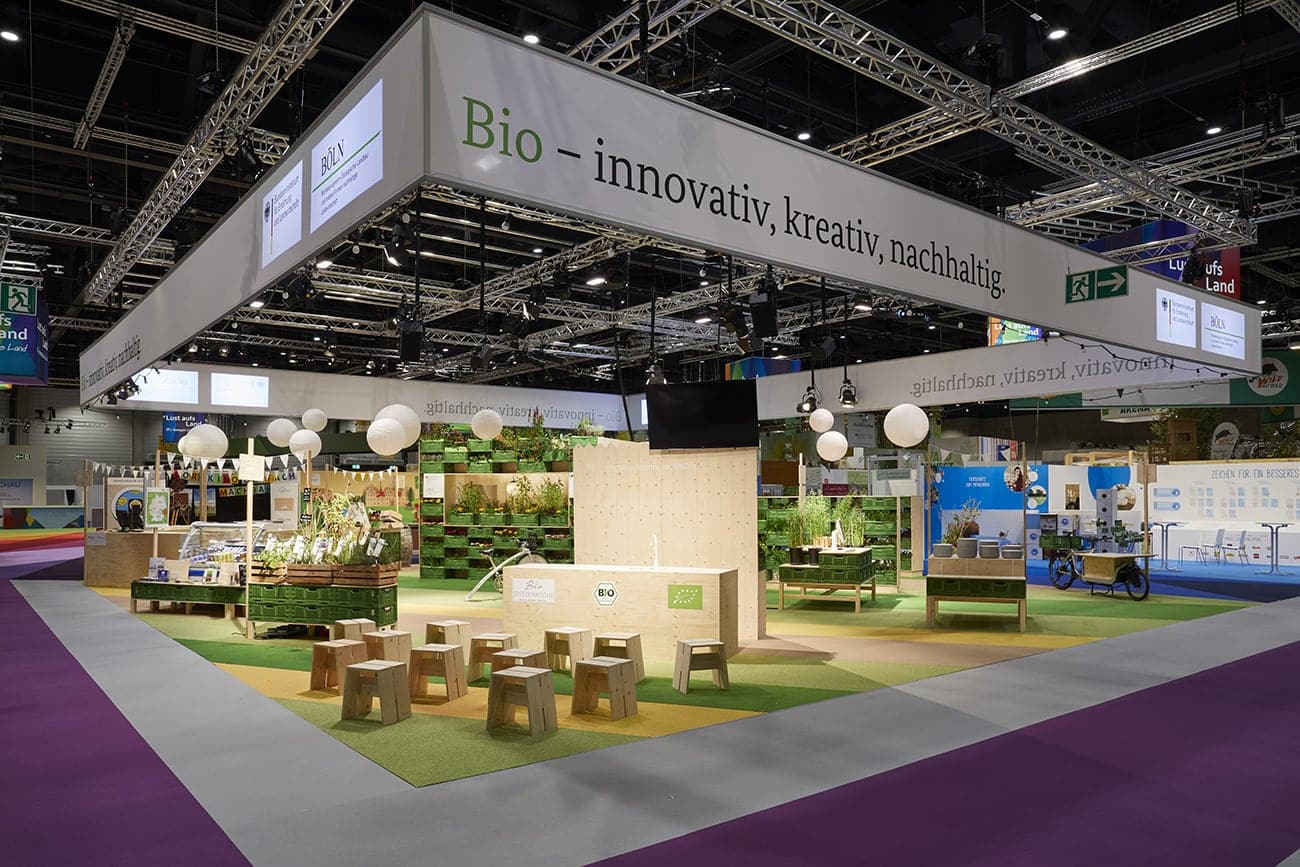 The task
Using existing materials and new ideas, create an attractive space without a large stage and catering area.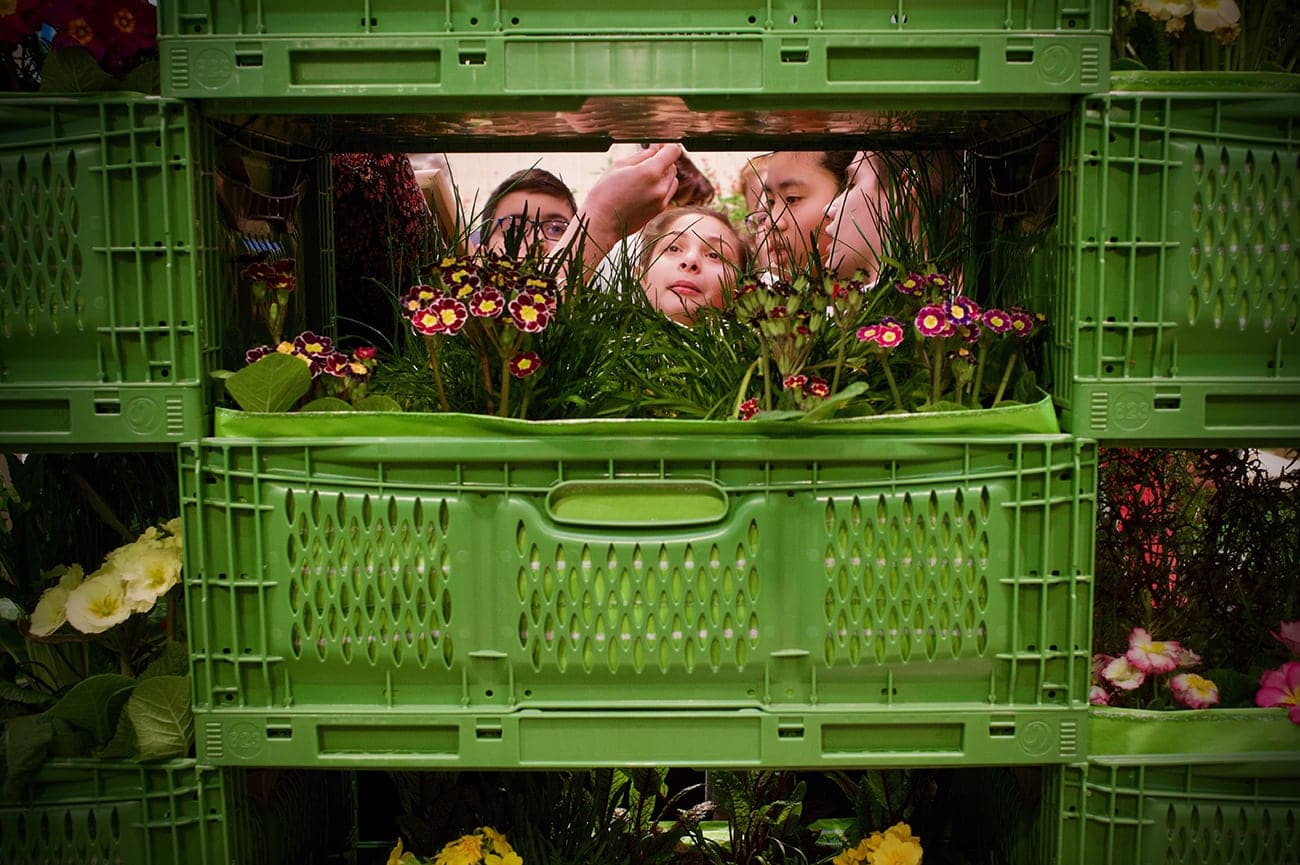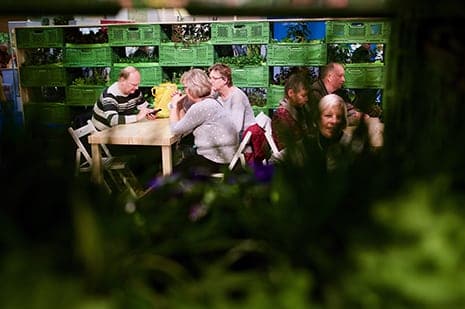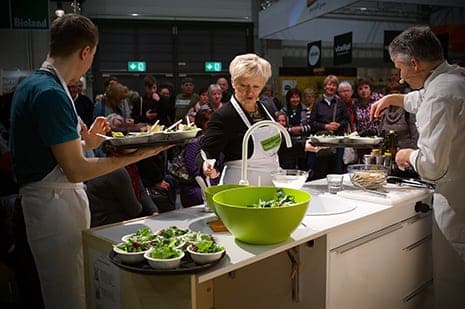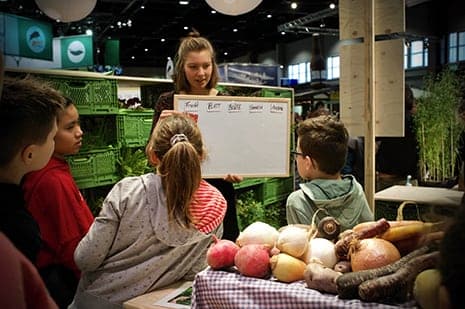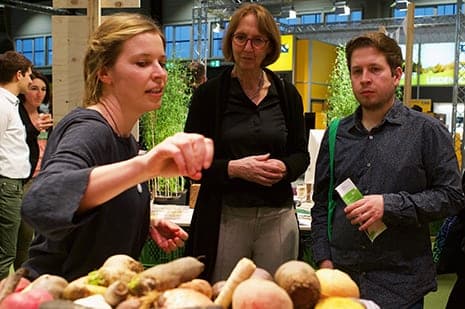 The idea
We structure the almost square surface diagonally. Colour-blocking, real plants and light wood materials form a fresh combination.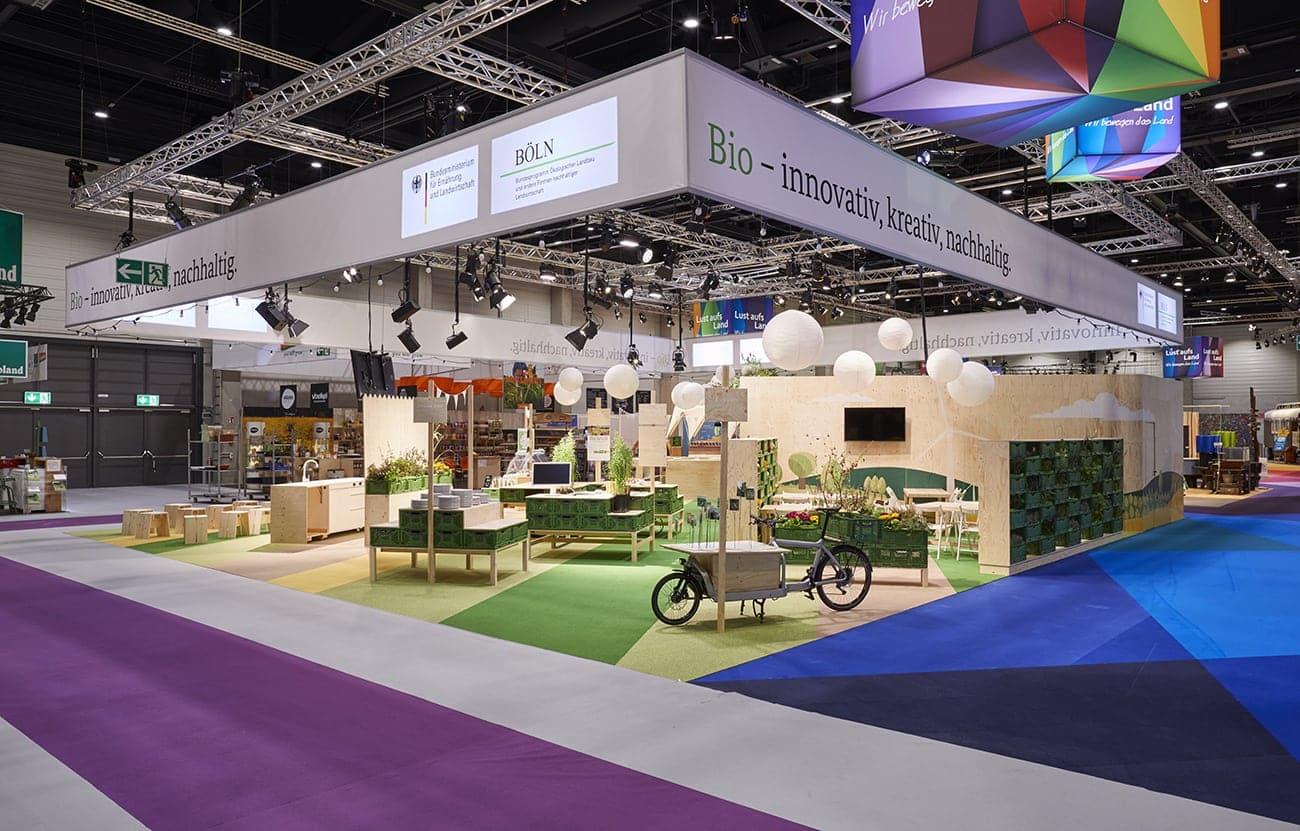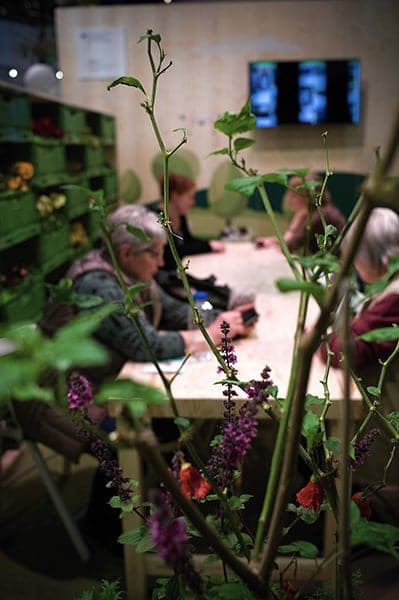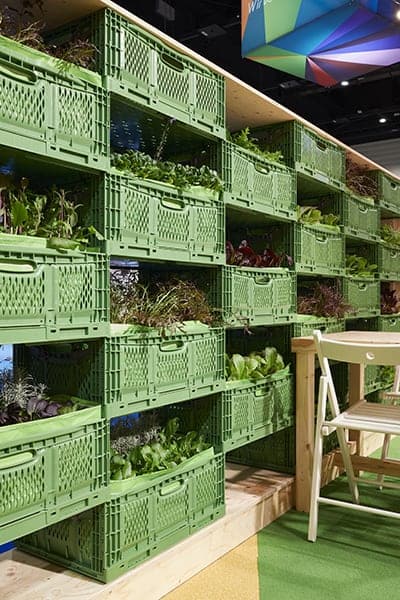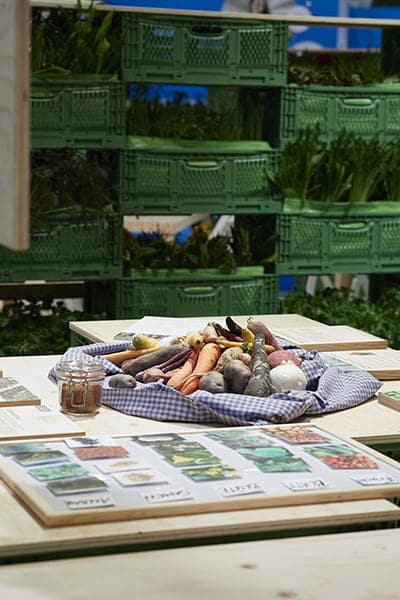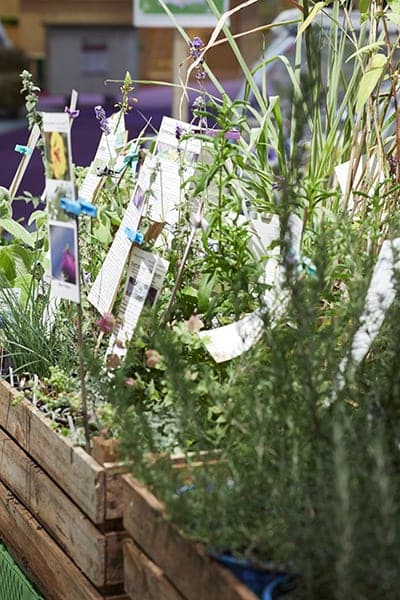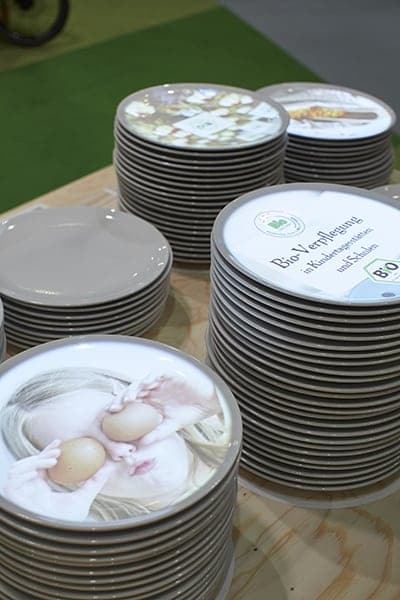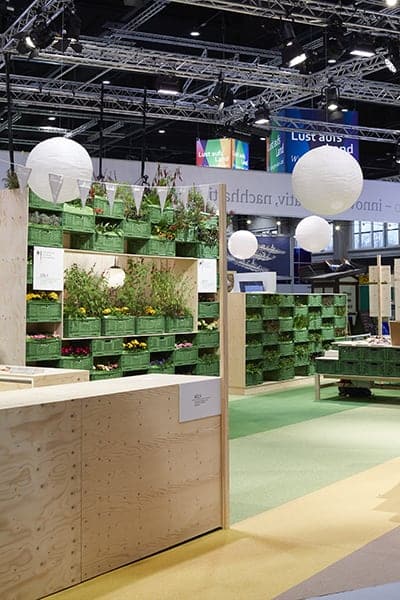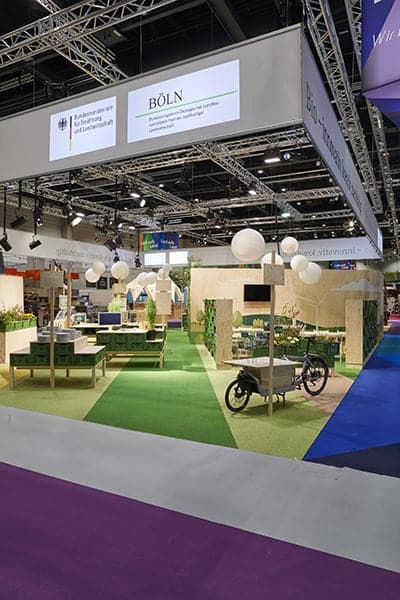 The Reality
The diagonal organisation of the surface makes the stand appear very airy. The functions are pointed to the four corners of the surface. The architecture of green plastic vegetable boxes and light-coloured wood materials with opulent planting form the framework for the presentation of the "Demonstration farms organic farming", various scientific institutes, a small cooking show and many interactive offers.