Federal Institute for Risk Assessment

A big breakfast

Food means happiness in life. It's vital, but also potentially life-threatening. At least from a scientific point of view. On behalf of the German Federal government, our client has the task of protecting us against the latter. Protection, which was showcased at the International Green Week in Berlin.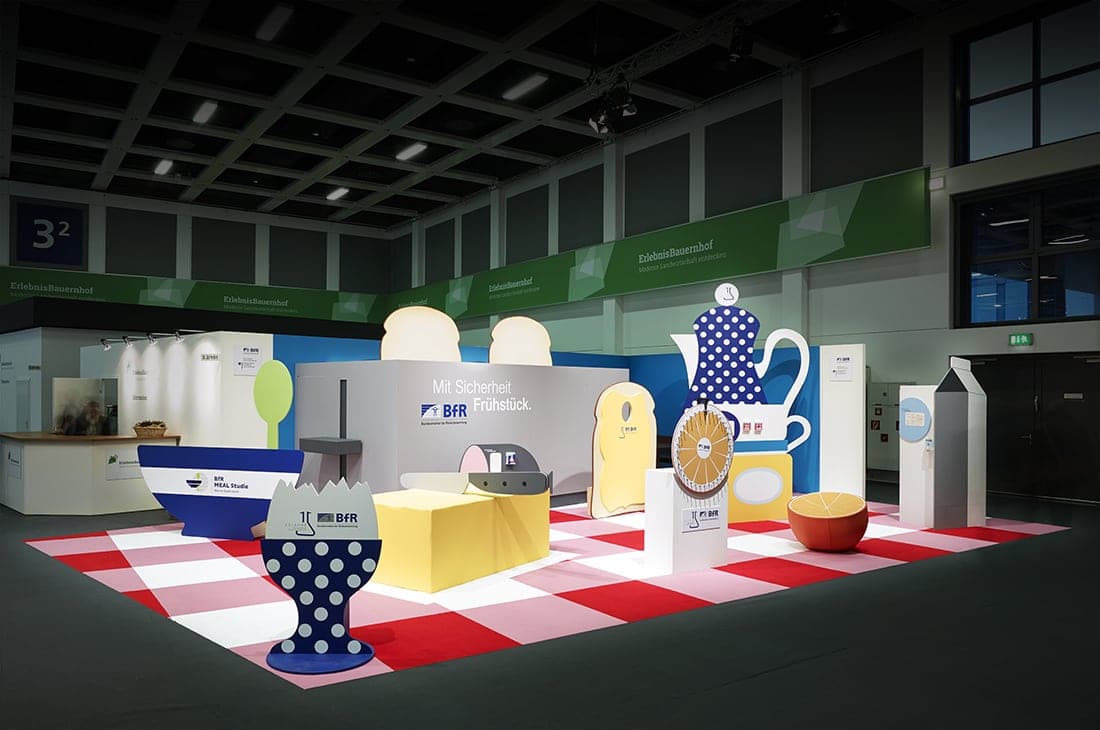 The assignment
One of the tasks of the German Federal Institute for Risk Assessment – or BfR for short – is to assess the safety of food. In the "Event Farm" hall with its annual "Breakfast" theme, the BfR focuses on all the things that should be part of our first meal of the day.
The idea
We developed a striking design concept to communicate the complex subjects: oversized models of an eggcup, coffee pot, jar of honey or toaster become interactive information carriers.
Implementation
Visitors embark on a journey over the gigantic breakfast table. In installations, films and images they discover lots of fascinating facts about a "safe breakfast". The honey pot tells how much Glyphosate honey can contain, the BfR refrigerator how best to store perishable food. Each of the breakfast giants is supervised by a scientific member of staff – personal communication always works best.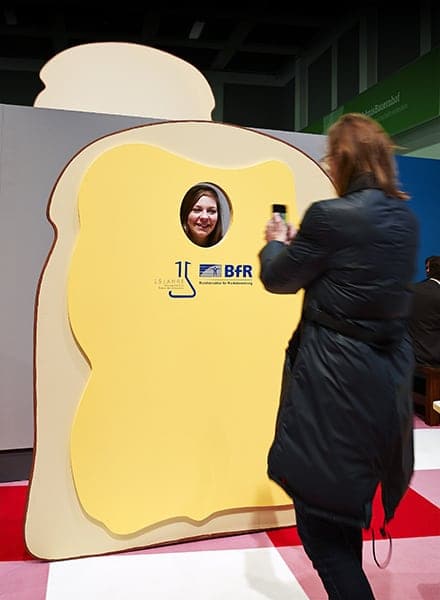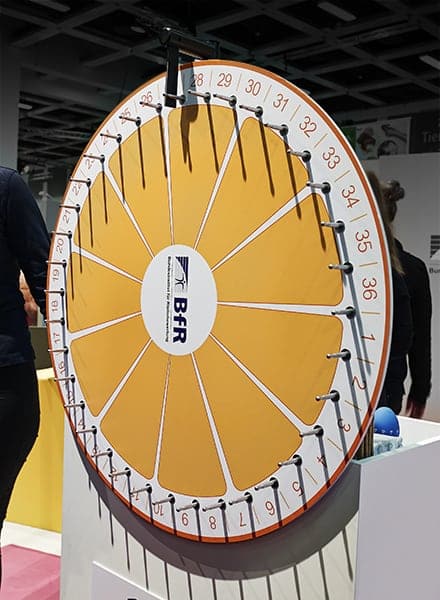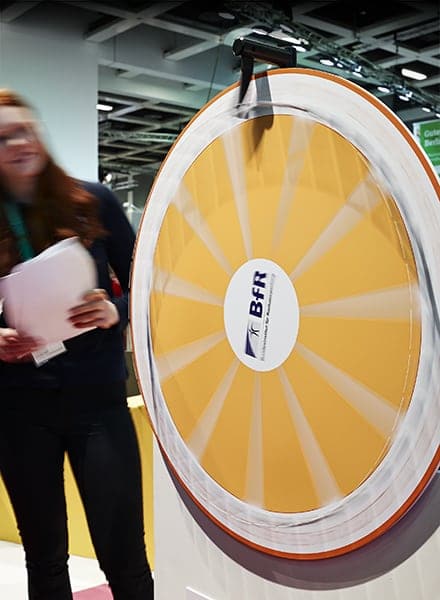 The stand also has its share of fun elements and physical activity. Visitors stick their head through a piece of toast, take a seat in a boiled egg or play ping pong on a huge piece of butter with breakfast plates as bats.
The facts
Area: 80 m²
Project duration: 3 months
Construction time: 1 month
Concept and design: simple GmbH, Cologne
Structural work: simple GmbH, Cologne
Photos: Martin Müller, Berlin