BMW

The Inner Life of a 4-Wheel Drive

Bouncing ping pong balls, dynamic wheels and rotating plates: to launch the new BMW X5, we get things moving – at the press of a button, pull of a lever, or simply by the touch of a hand…
Rear view cameraUsing a model car, visitors have to hitch up a trailer backwards. In a dynamic 3D animation, they can see the image of a rear view camera on a screen with the guidelines and warning lines like those in the real BMW technology. Without looking directly at the model car, the visitor manoeuvres the car and hitches up to the trailer without any difficulty. Who hasn't ever wished he had eyes in the back of his head?!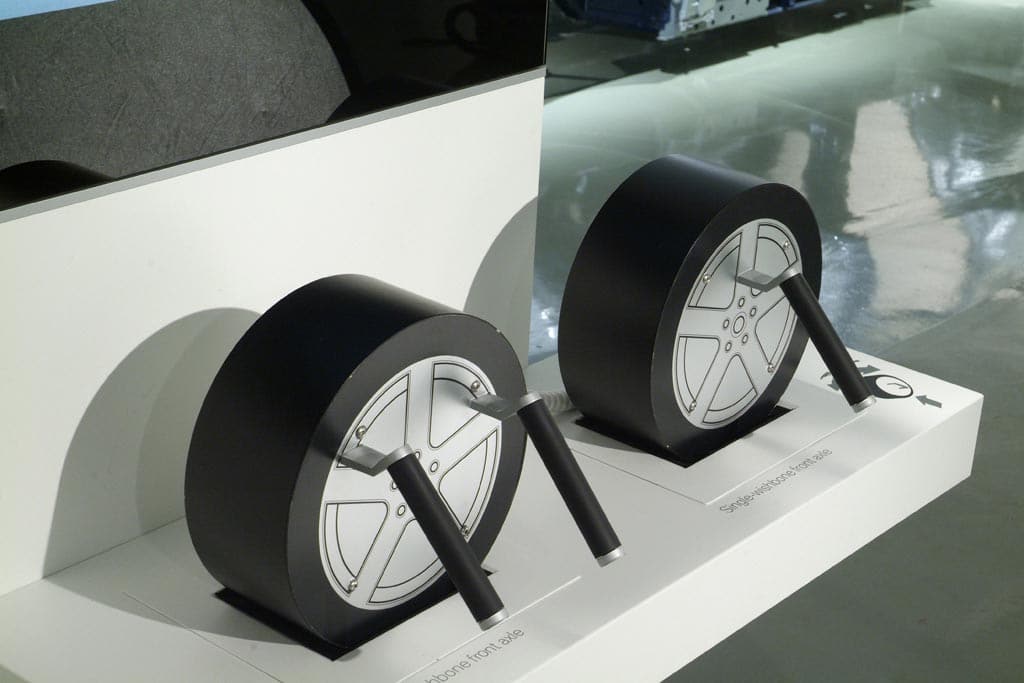 Double wishbone front axleTwo arms can hold more than one. At this station, visitors experience this with their own hands. The stylised wheels contain gyroscopic motors which unbalance the wheel as soon as it is lifted. It is difficult to steady the wheel with only one hand, with two hands it is considerably easier to control.
Adaptive DriveWavering, rolling and shaking movements are prevented by a combination of two components in the undercarriage electronics. A movable board with ping po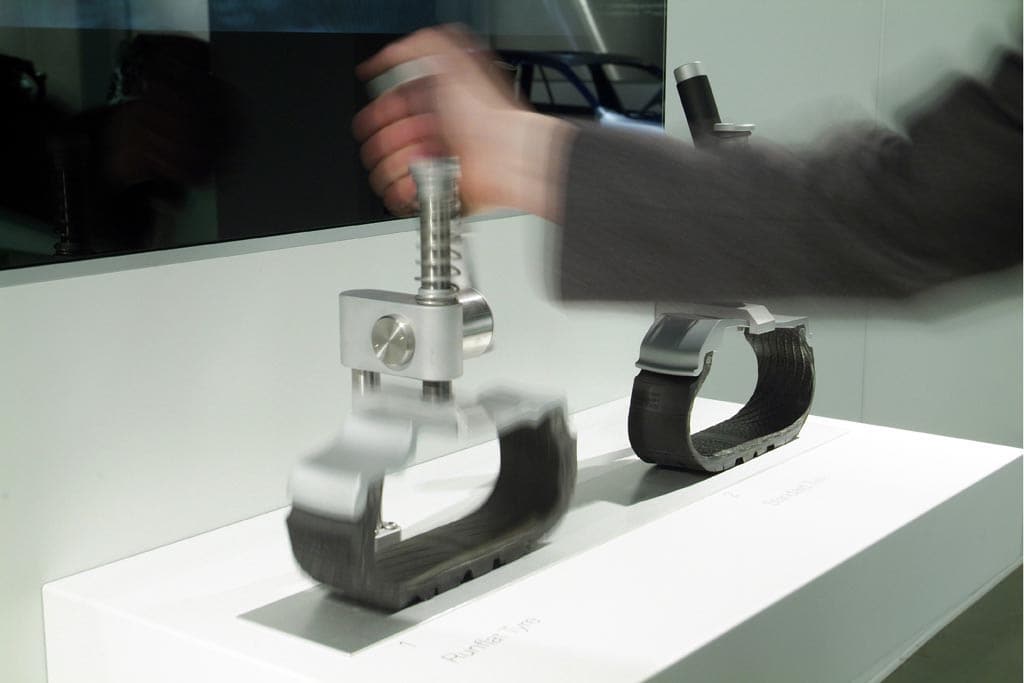 Run Flat TyreGetting a flat tyre on the way to an important event is the last thing anyone needs. The film shown at this station picks up on BMW's television commercial for this new tyre technology. But here, the visitor determines the outcome of the story himself. If he operates the left lever, he is equipped with the Run Flat Tyre technology, if he uses the right lever, the X5 operates with standard tyres. Or does it? Take a look for yourself!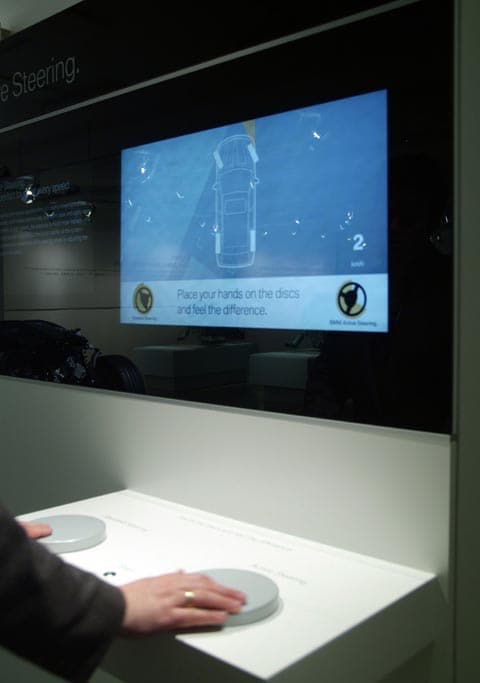 Active steeringTwo revolving plates on the interaction console, a driving animation and the comparative test can begin. The plates move under the visitors' hands according to the driving situation shown on the screen. This enables visitors to compare required steering movements with and without active steering. The exhibit is an adaptation from the exhibit series –> BMW Innovations.
Exhibits and animations are available in nine languages.
Exhibit design: MKT AG
Film production: CHBP
Photos/Film: Uli Grohs