BMW

The Only Way is Up

Anyone who wants to get ahead must be open to new technologies. At the BMW Welt, visitors can discover this first hand. On the first attempt to climb the mountain, the electric power only takes the player halfway up.
The battery is reloaded by the downhill drive. Enough power is then stored in the electric motor to take the player all the way to the top. In this playful way, the visitor learns the future fuel saving strategies of BMW.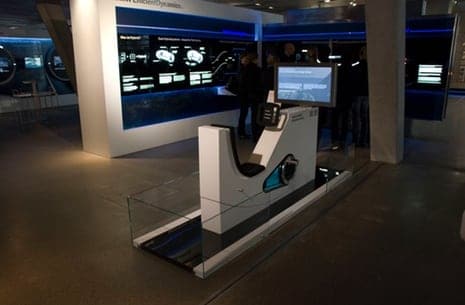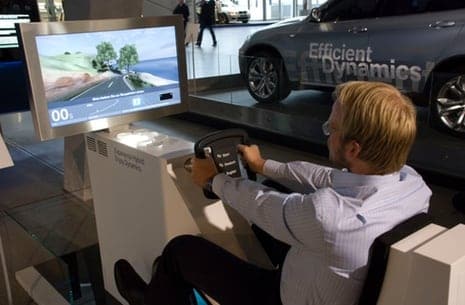 We also utilize new technologies in this interactive game. The new software platform allows real time 3D animation to function smoothly. Without fail, the game has been running since its implementation in December 2008.
After a successful testing phase a second course has been designed and implemented.
Photos: simple