Curaprox

Dental Facelift

As clear as mountain air, as fresh as a mountain glacier, as plain as an Alpine hut and as practical as a Swiss army knife. Curaprox, the Swiss manufacturer of superior dental hygiene products presents a pristine design at IDS in Cologne.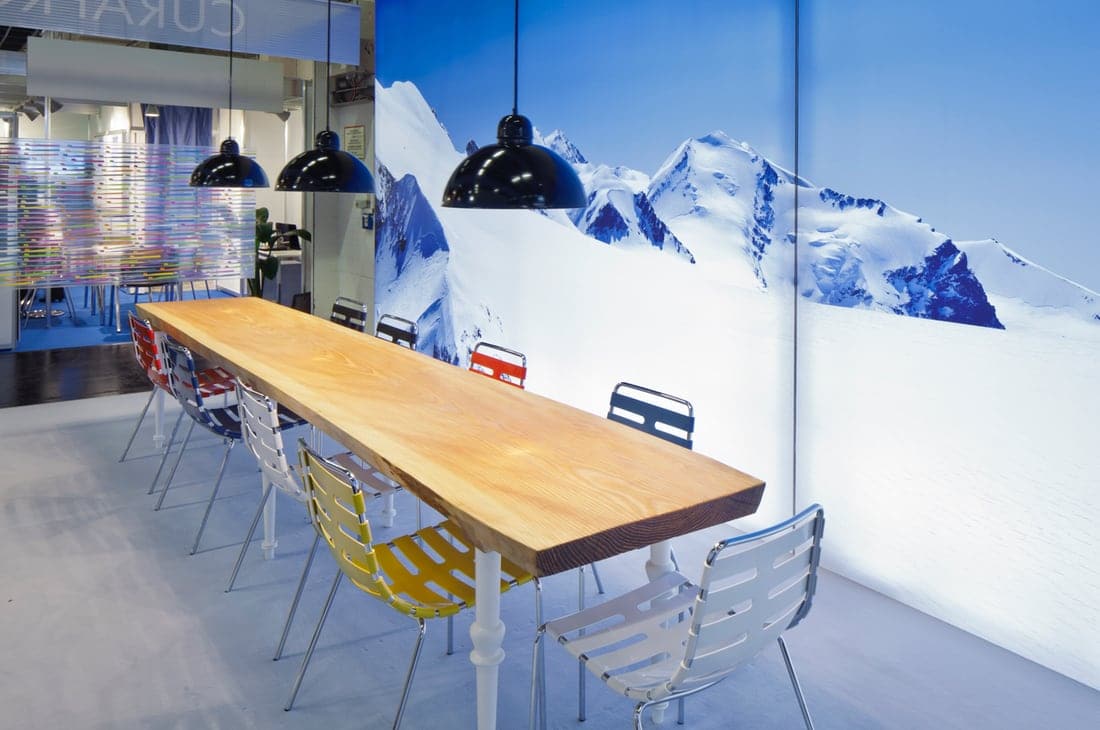 The briefTo rework the company's somewhat outdated exhibition stand concept with simple means and using existing components.
The idea
Luminous areas, suspended screens, product displays in transparent wall elements, a semi-open meeting area, a communicative conference table, existing counters. A clear picture with charming flourishes.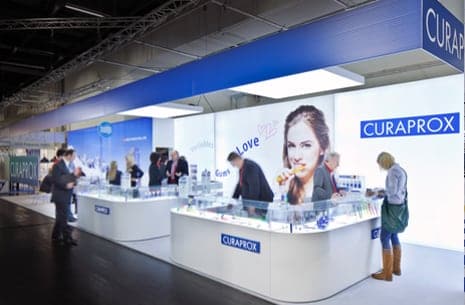 The realityTransparent double-walled panels, partly printed, some fitted with multi-coloured toothbrushes, create the semi-open quiet area where personnel can talk to visitors. A back-lit Alpine panorama, rough oak table, simple, bold-coloured chairs and enamelled industrial lamps complement the look.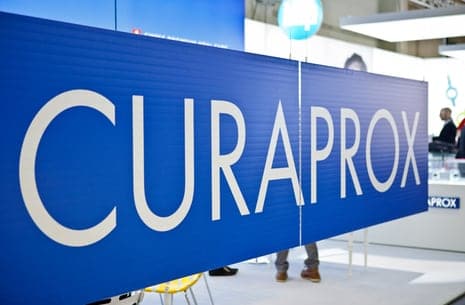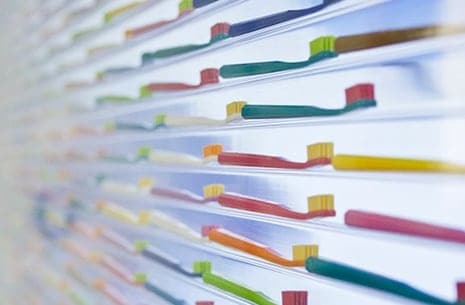 Back-lit motif walls, panel lighting on the ceiling and white consultation counters created from existing fittings produce the open-plan information area.
Photos: simple