Federal Ministry of Food and Agriculture (BMEL)

Organic Cross Section

In this our twelfth year, simple is developing and producing the BMEL presentation in the Bio Hall at International Green Week in Berlin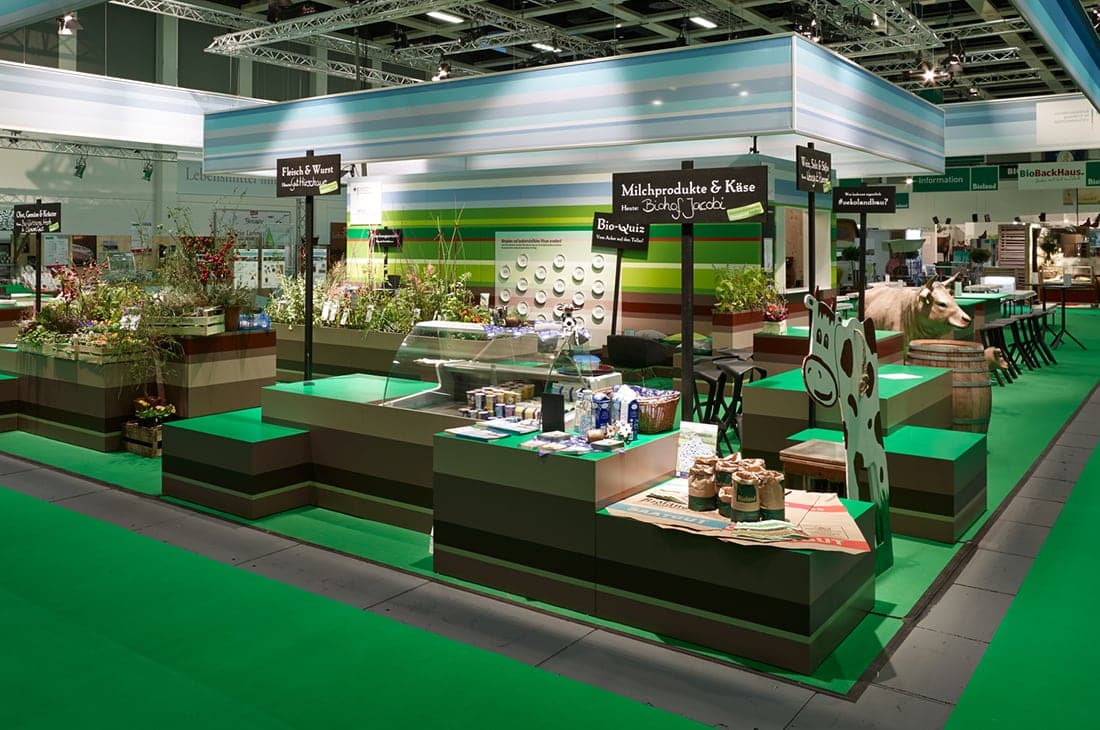 The assignment
To develop and realise an exhibition stand for the Federal Ministry of Food and Agriculture (BMEL) on the subject of the Federal Organic Farming programme.
The challenge
To create another new look using existing resources. Integration of the Bio Hall stage with beer table area.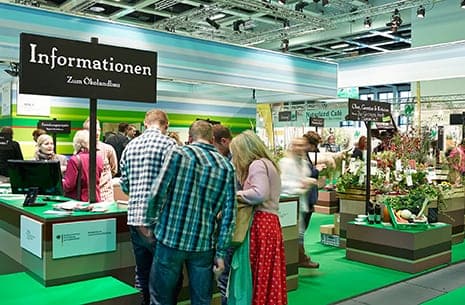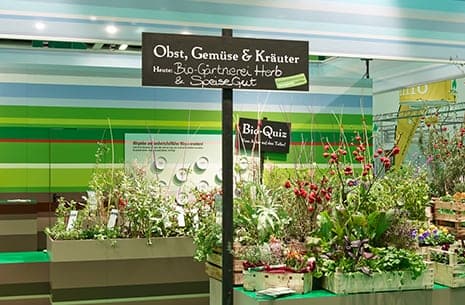 The idea
The overall picture: countryside, sky, clouds, picnic. Agriculture, nature and pleasure are all brought together. Painted. Linear. Abstract. Hand-made.
The reality
The real protagonists – organic farmers, a raised-bed garden – take centre stage. The horizontal bands of colour create an abstract landscape picture. Leftover sheet material from the previous years' stands that are painted with latex paint form the visual framework.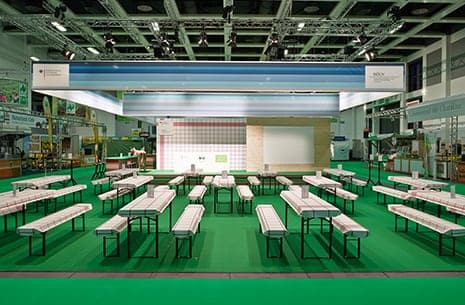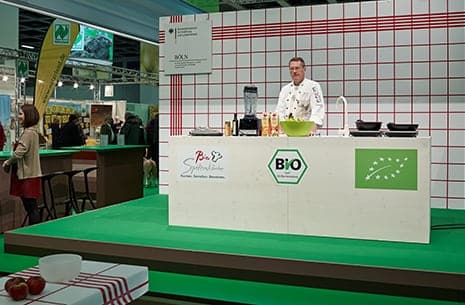 Between the coffee bar and stage area in the second half of the stand, the pattern of a red and white picnic blanket emerges from the colour grid. Visitors to the Bio Hall can take a rest here and in front of the stage sample the products of top organic chefs working on the stand and take in the exotic spices from surrounding stands.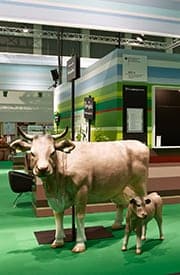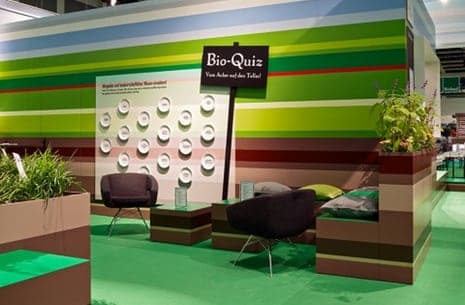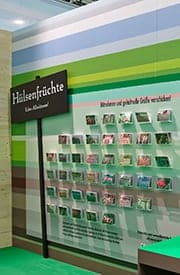 "Animal informants" talk about their life as a farm animal. The raised-bed garden displays the variety of this year's special product: pulses. Visitors can take part in an organic themed quiz, and a "take-away" wall provides information about pulses in postcard format which visitors can take home with them.
The facts
Area: 350 square metres
Height: 5 metres
Idea: simple
Exhibition architecture and realisation: simple
Communication/stage programme: m&p GmbH, Bonn
Photos: Martin Müller, Berlin