Federal Ministry of Food and Agriculture (BMEL)

Organic Pixel

After ten years at IGW, simple is awarded contract again for the BMEL's presentation with a visual re-launch.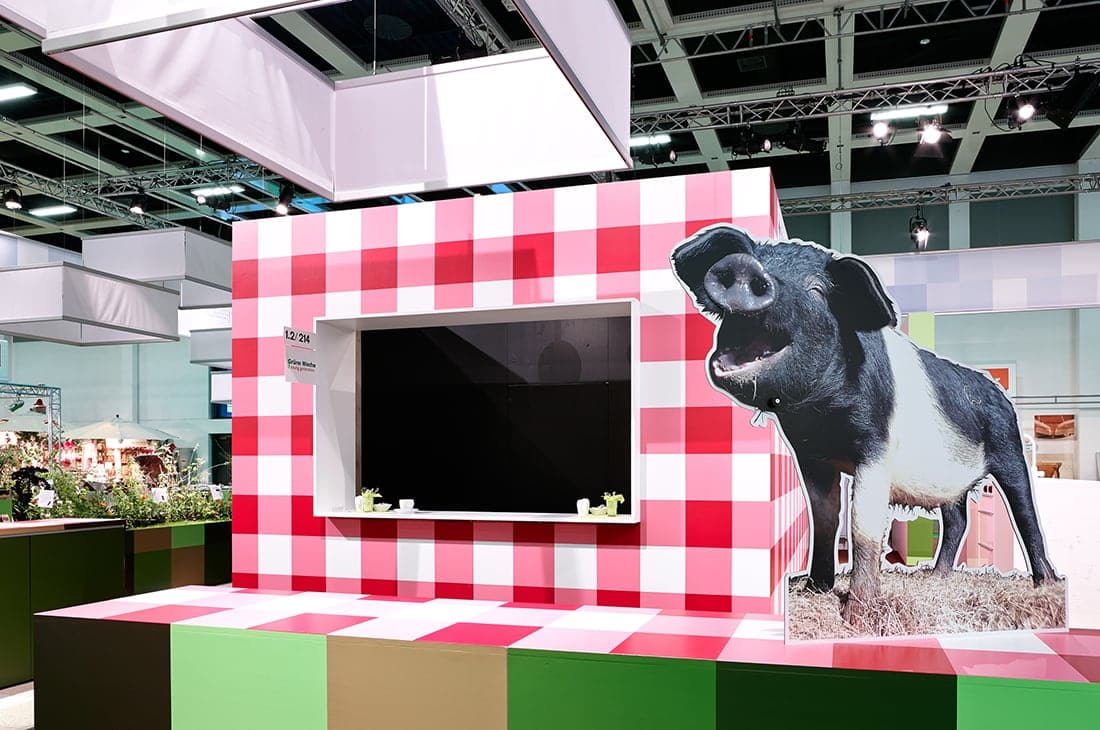 The briefTo develop and realise an exhibition stand for the Federal Ministry of Food and Agriculture (BMEL) on the subject of the Federal Organic Farming programme.
The challengeTo create a new look using existing resources. Integration of the Biohall stage with beer table area.
The ideaThe overall picture: countryside, sky, clouds, picnic. Agriculture, nature and pleasure are united. Painted. Cubist. Digital. Hand-made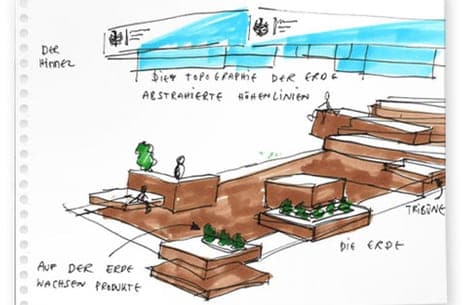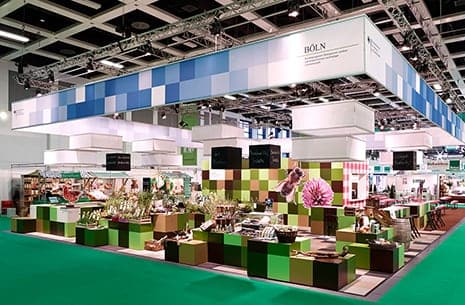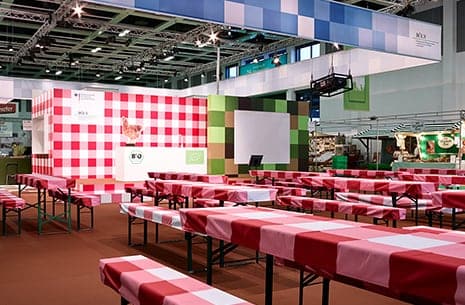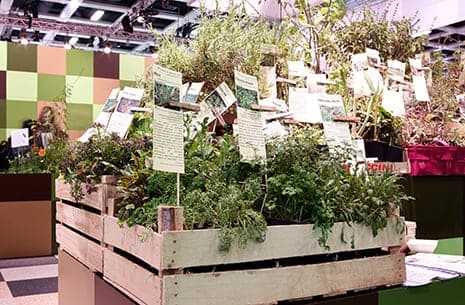 The reality
The real protagonists – organic farmers, a research project, a beekeeper, a raised-bed garden – take centre stage. Three-dimensional pixels – so-called voxels (http://de.wikipedia.org/wiki/Voxel ) – create an abstract landscape picture. Leftover sheet material from the previous years' stands painted with latex paint form the visual framework. Even the recycled carpet tiles that represent soil are included in the concept.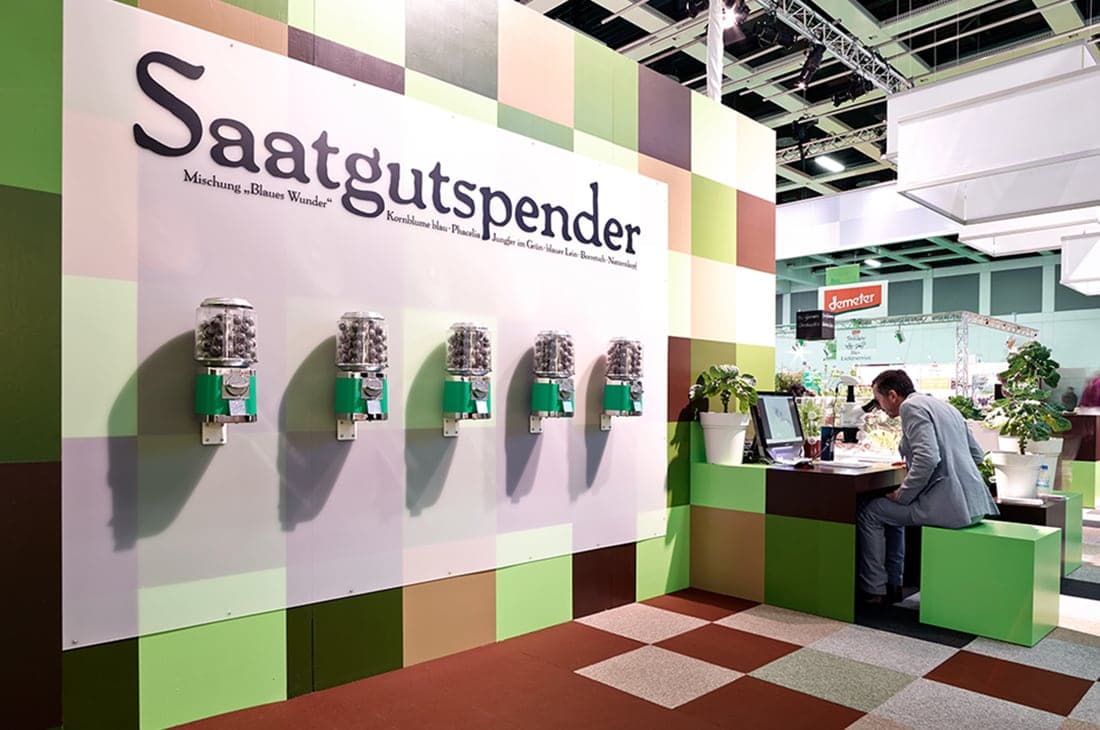 Between the coffee bar and stage area in the second half of the stand, the pattern of a red and white picnic blanket emerges from the colour grid. Visitors to the Biohall can take a seat here and enjoy culinary specialities from the surrounding stands in front of the stage. "Animal informants" talk about their life as a farm animal. Visitors learn about bees and their habitat. They can find out more from the beekeeper. The raised-bed garden demonstrates the perfect flower bed for honey bees. Visitors can help themselves to free seed balls from seed dispensers, and improve the habitats of bees back home. The Demonstrationsbetriebe ökologischer Landbau – a network of exemplary organic farms elected by the BMEL for demonstration purposes – present their products in the outdoor section of their stands.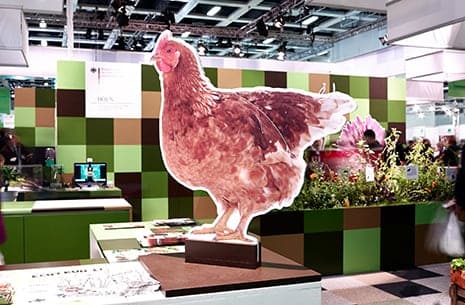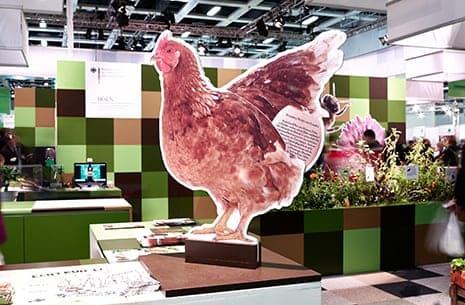 The facts
Area: 350 squaremetres
Height: 5 metres
Idea: simple
Exhibition architecture and realisation: simple
Communication/stage programme : m&p GmbH
Photos : Martin Müller