Keeping in touch
ABDA Communication Lobby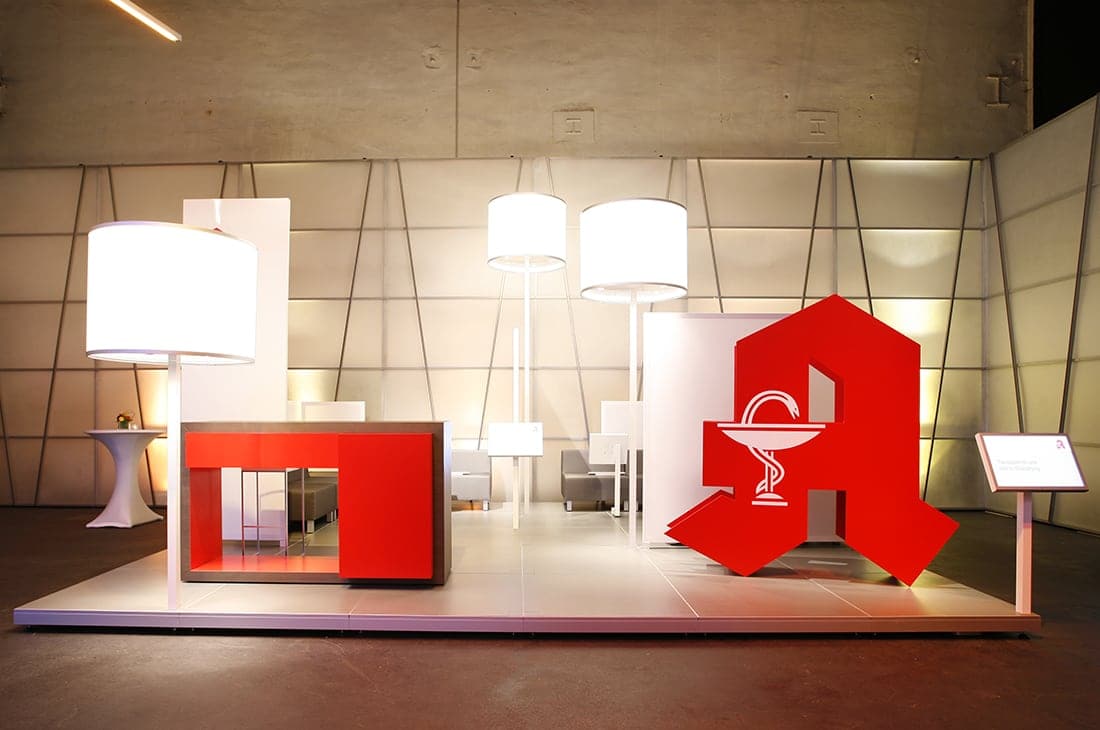 Up and down every week. For 10 years, we built up and took down hundreds of stands, large and small, for the Federal Association of German Pharmacists (ABDA). Since there are so many events and so many stands, it stands to reason that we developed an intelligent system that's easy to use, transport and store. It was not simply a case of pick and choose, but a unique system solution.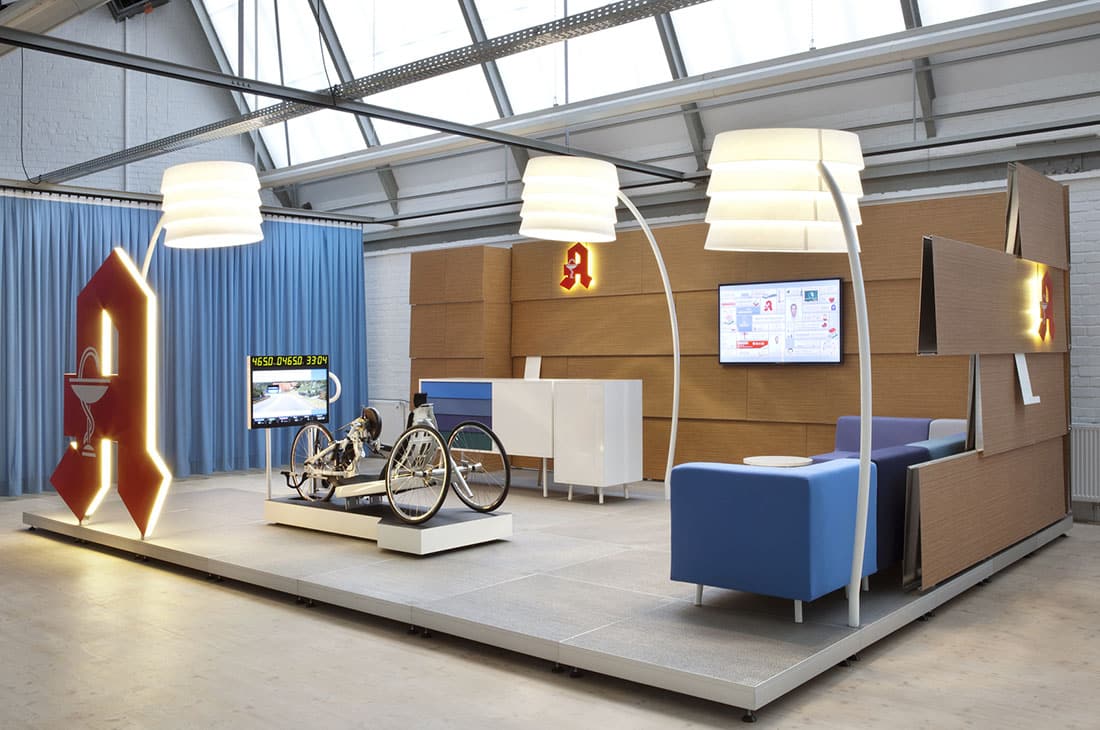 For the ABDA our aim was to create atmospherically dense spaces. Environments where you enjoy spending time, having confidential discussions and joining in. We achieved our aim with an architectural style that blended the reliability and the comfort of a hotel lobby. With adaptive flexibility.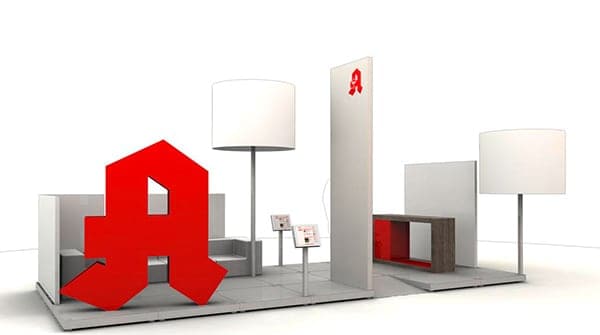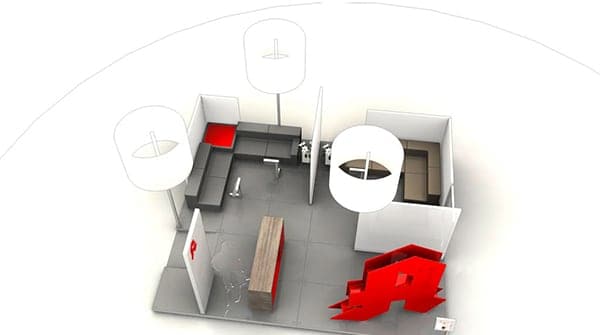 The stands varied between 10 and 50 square metres. To succeed every time, the stand design relied on good logistics and a modular design. Each element had to be self-standing and ready for action. Joined in an intelligent system where cables and power supplies worked without being seen. It's a system solution made for minimizing time and effort whilst maximizing impact.